The Beauty Of Customized Marble Countertops For Kitchen and Bathroom
Natural Marble captivates with its vibrant texture and luxurious and elegant personality. Each piece of marble has a unique texture. When used in every nook and cranny, it can create a visual feast. Customized Marble Countertops can be found on a variety of washing tables, island tables, and dining tables. It is lovely and dignified, with an elegant style.
Have fun together.
Exquisite natural customized marble countertops case for kitchen, bathroom, and table countertop
Marble Countertops and Wash Basin Design | FOR U Factory
The bathroom is an essential part of any family. It has now shifted from functionality to aesthetics. The decoration of the washstand will also provide your entire family with a great sense of design.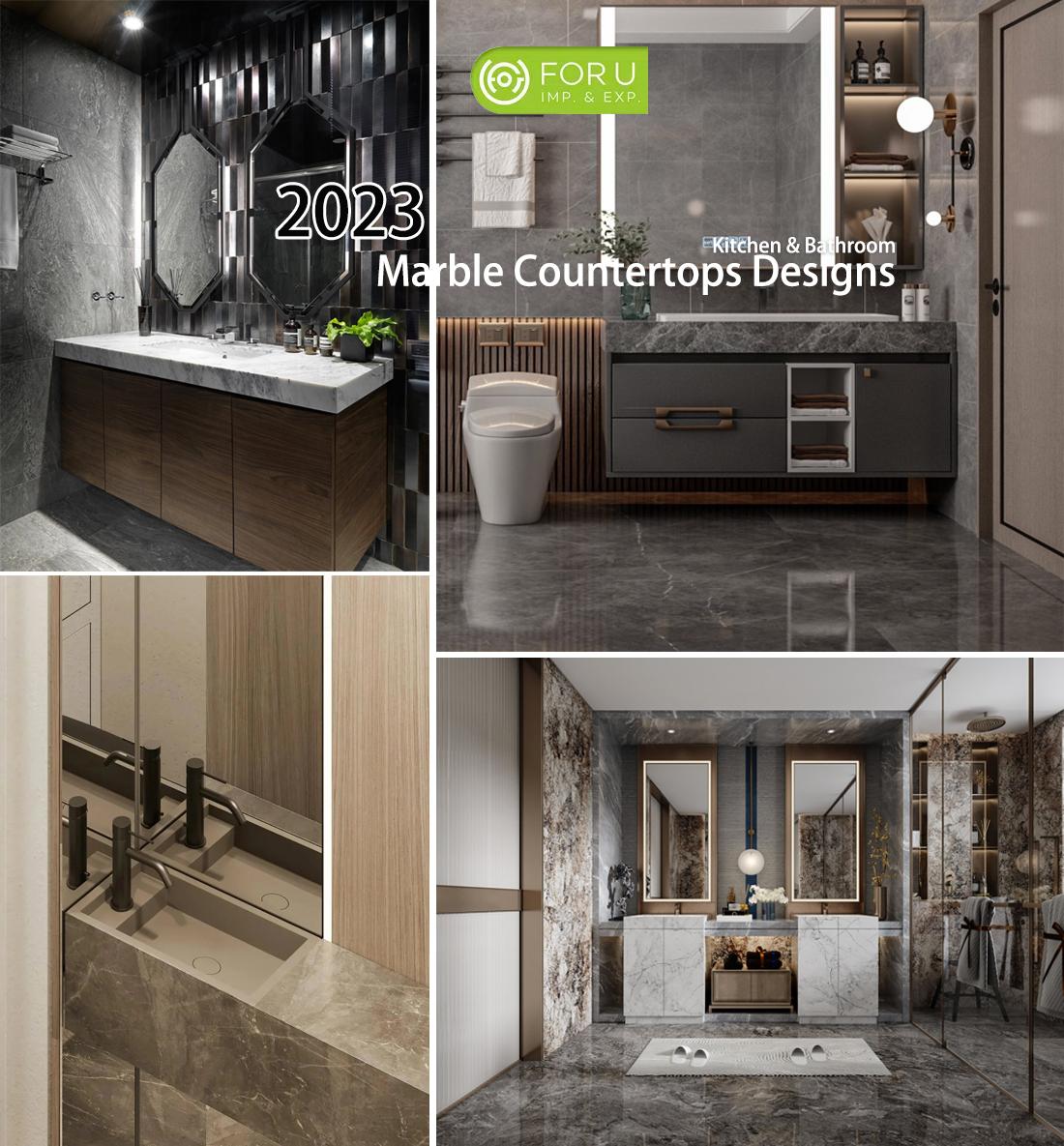 -Customized Marble Countertops For Bathroom Countertop Designs are very popular in foating install, with large undermount rectangular marble sink.
Without a doubt, the magnificent marble is the first thing that comes to mind when it comes to achieving that luxurious quality. Natural stone is unrivaled in its timeless beauty, making it one of the most popular countertop options.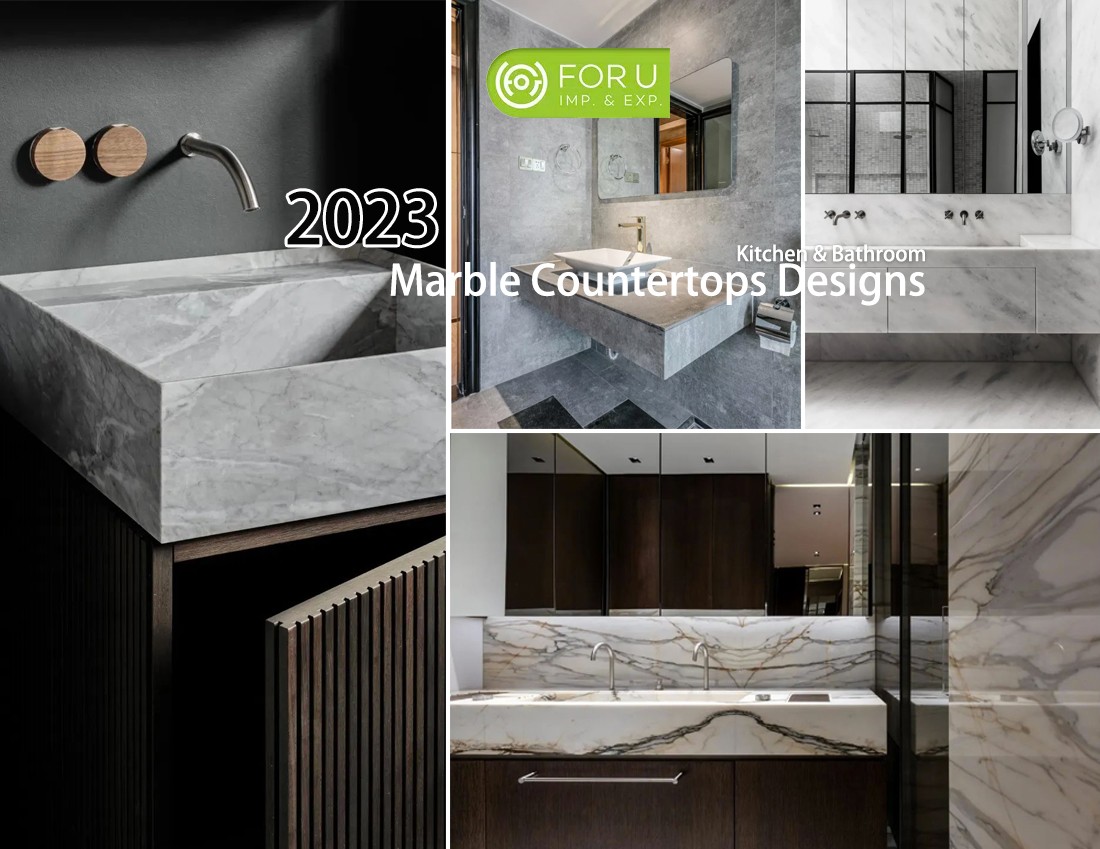 White Marble Bathroom Wash Basin or Grey Marble Integrated Basin are still popular in 2023, wall mounted designs or floating installation are hot and suitable for any bathroom style.
Customized Marble Countertops | FOR U STONE Marble Factory
The marble kitchen countertops are made of marble, which should be used as much as possible in the western kitchen scene. The Chinese kitchen has too much oil smoke, and the delicate marble may make maintenance more difficult, as well as reduce the service life and beauty of the marble.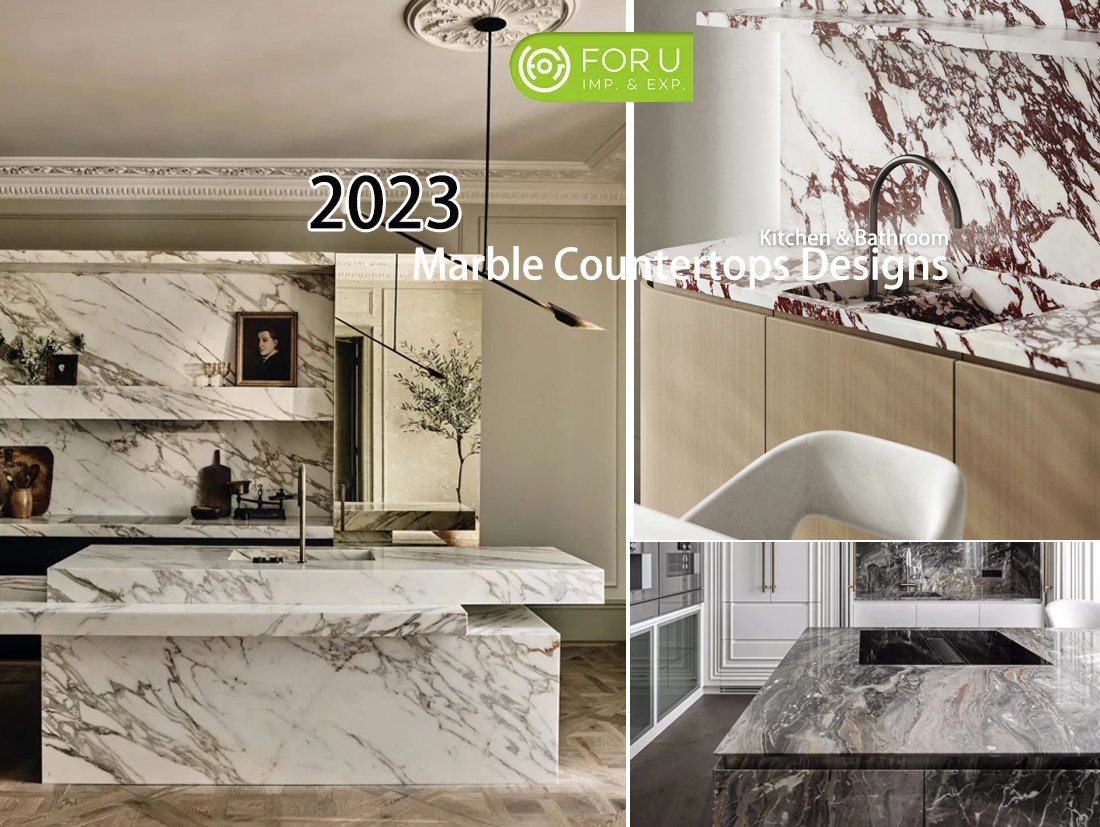 White marble countertops are the 1st choice of kitchen countertop, like islands, bar tops, and benchtops. Our residences and builders partners prefer to choose Italian Marble for kitchen countertops, such as Calacatta Marble, Carrara Marble, and Statuario Marble. Arabescato Grigio Marble is one of Grey Marble from Italy, and now more and more house projects use this grey marble in the kitchen and bathroom as a countertop.
Customized Marble Countertops | FOR U STONE Marble Furniture Supplier
Marble is a classic table material, and the overall texture is both fashionable and beautiful. Consumers are increasingly interested in the popular luxury stone table. A stone table is attractive, long-lasting, and simple to maintain. What could be more ideal?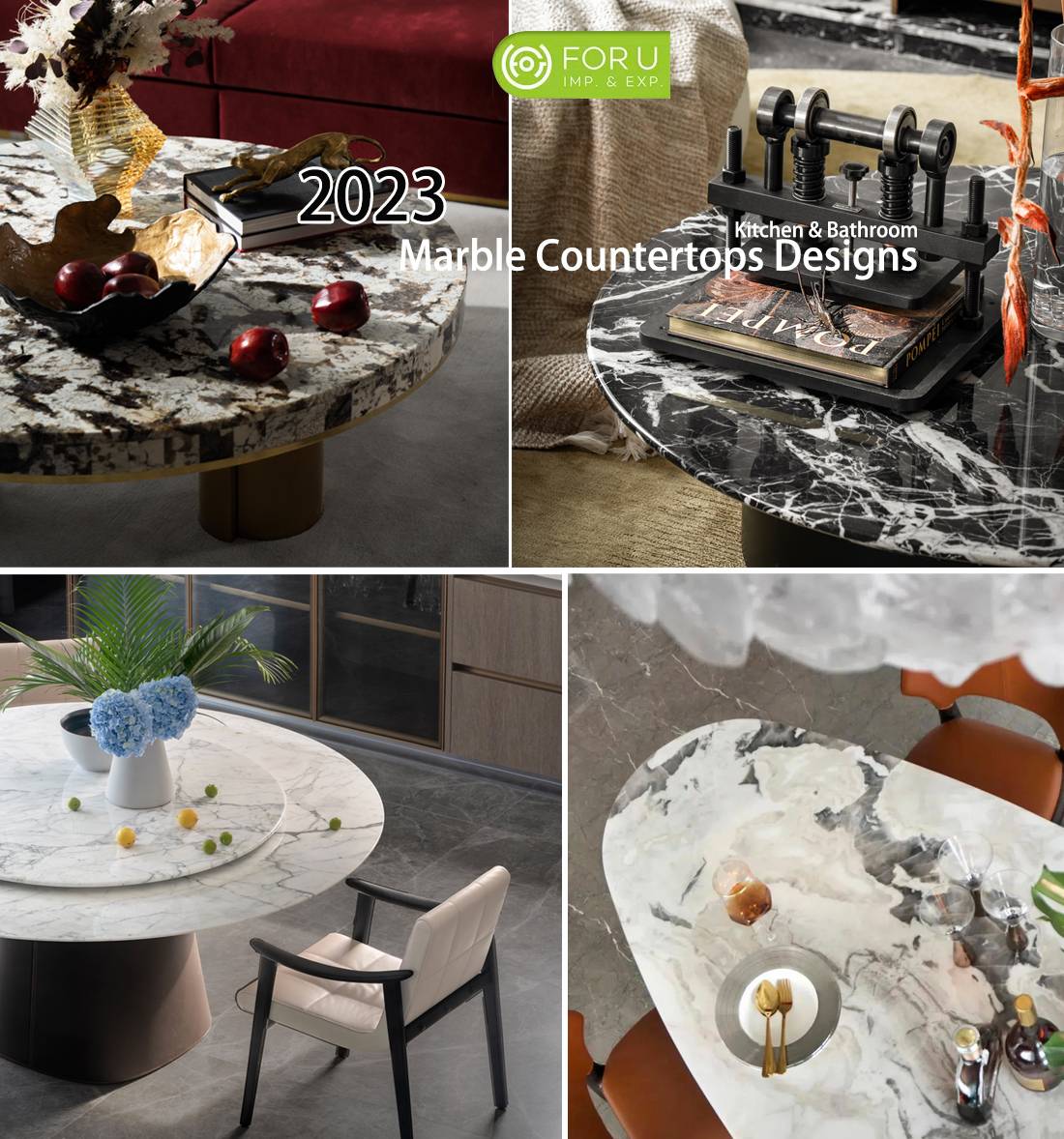 Add a marble table to your space for ultimate luxury; eating meals will feel a little more special atop a marble dining table.
Marble tables have gradually gained popularity over the last 2022, and various styles of products have emerged. Marble furniture is becoming increasingly popular in the market, whether for residential decoration projects, commercial real estate supporting facilities, hotels, apartments, and so on. The indoor space has been elevated to new heights with the addition of a one-of-a-kind natural stone table or coffee table. This is the allure of natural marble or stone.
Customized Marble Countertops | FOR U STONE Marble Countertop
A bright bar could be the finishing touch to the overall design. Customized marble countertops is a beautiful raw material that emits moist light, both warm and cold.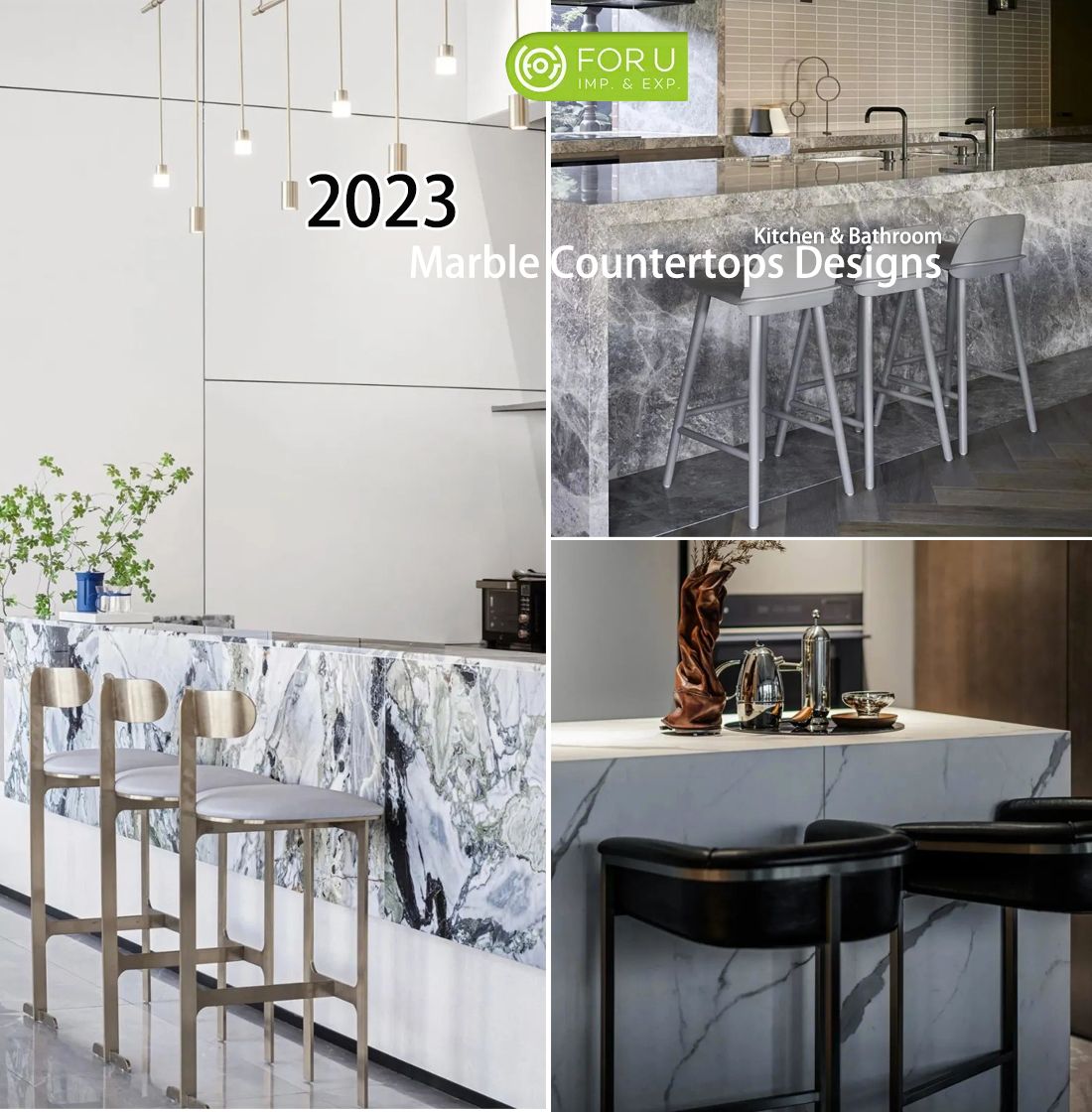 Customized marble countertops, unlike synthetic materials, is a very durable material. The marble property makes it an ideal surface for kitchen and bathroom countertop, especially if you inadvertently place styling tools like curling irons or hair straighteners on it while prepping. Since ancient times, natural marble has been used in the construction and interior design industries, and finding a suitable marble slab locally for your bathroom countertop design will not be difficult.
For U Stone is a reputable stone manufacturer that specializes in the import and finishing of natural marble and granite. It has a professional stone design team as well as a production and processing team that is outfitted with advanced stone finishing equipment and works on stone exterior wall and interior marble finishing projects for private clubs, villas, luxury houses, and star hotels.

Related Products