When Luxurious Brand Boutique Flagship Store Meet Azul Cielo Quartzite
Azul Cielo Quartzite/ Sky Blue Marble, with its inherent texture and slight blue base color, is a fashion classic favored by high-end places and people. It has always been favored by many brands and designers. Now let's take a look at the design of this blue color quartzite in the flagship stores of major luxury brands and feel the high-end and luxury of marble patterns in luxury stores.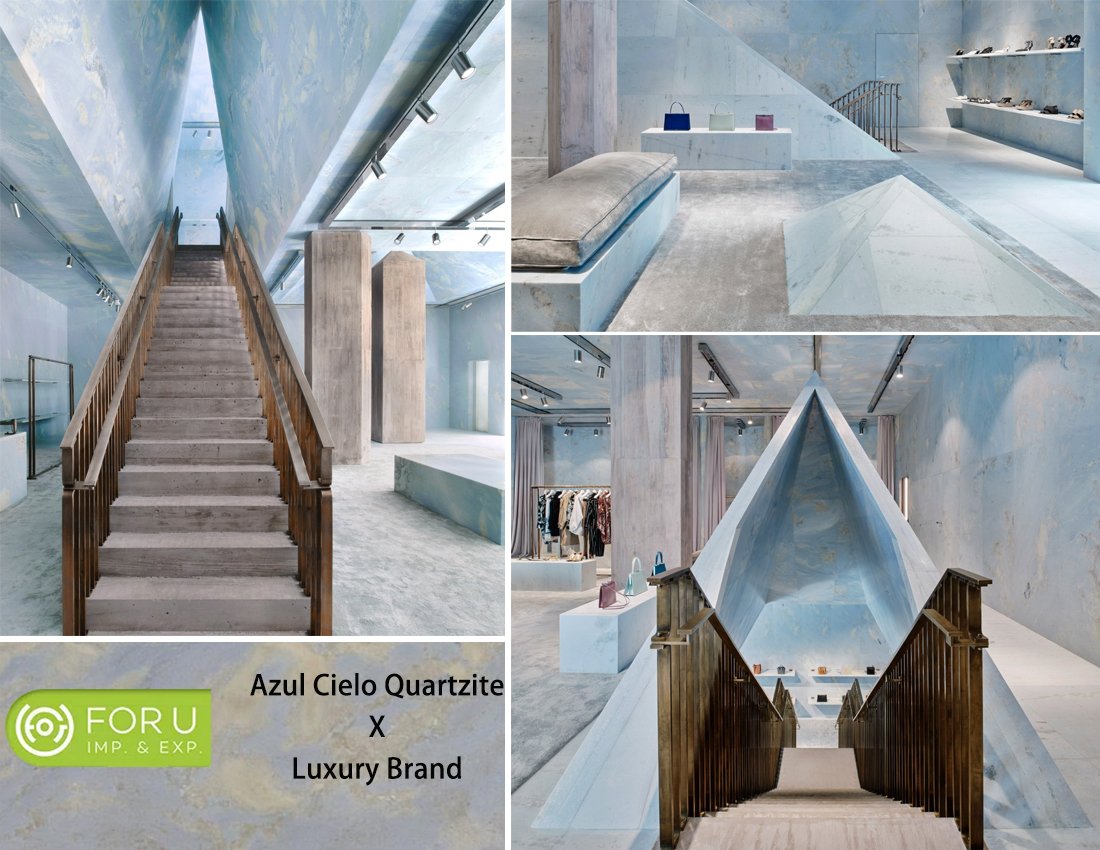 STORE•MIAMI, UNITED STATES
Material: Azul Cielo Quartzite/ Sky Blue Marble
Area: 487 m²
A marble shell sits on top of an existing two-story structure. The facade, floor, walls and ceiling are all made of marble Brazilian turquoise paint. This verde is exceptional and creates a lovely atmosphere for Luxury Brand.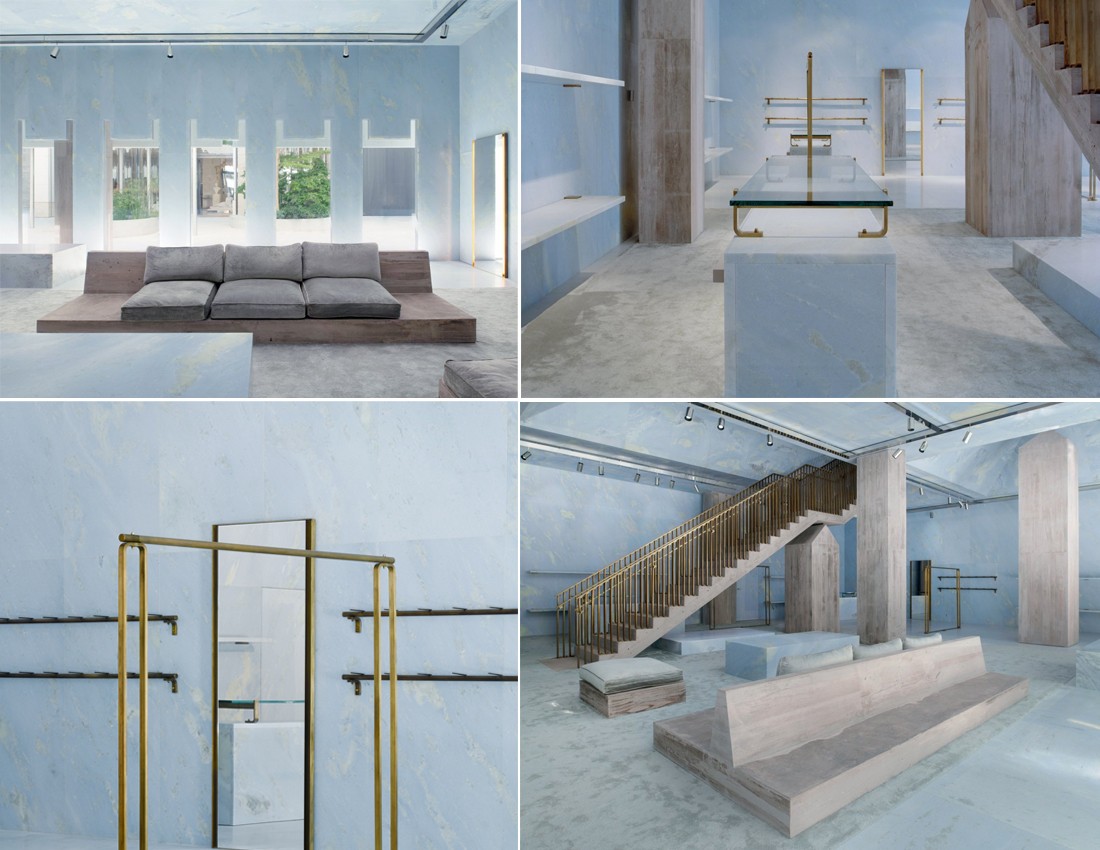 The ceiling, wall and floor of the entire store are made of Brazilian Azul Cielo Quartzite/Sky Blue Marble. The blue green rust-like cloud pattern is unique to the origin of Brazil. The white gray marble is used to create the design concept outline – "a place where you can imagine the whole universe."
What is Sky Blue Marble/ Azul Cielo Quartzite?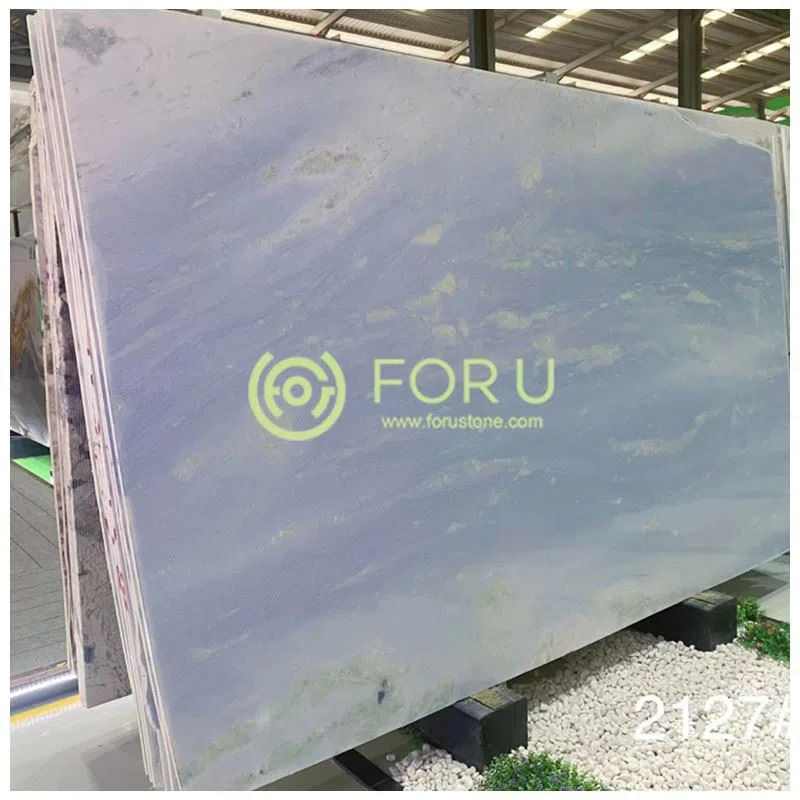 The sky blue aesthetic is strikingly similar to that of the sky on a clear day. Like the sky, this iridescent natural stone base is mixed with different shades of blue, including topaz and pastel blue.
The patterns are mostly fluffy white clouds of varying thickness and size. Occasionally, very thin light gray circular clouds and soft ocher cumulus clouds also appear.
Sky blue stands out not only for its harmony, but also for its strength. This natural stone belongs to the quartzite family, has a low porosity and excellent scratch resistance, making it an ideal choice for high-quality bathroom and kitchen large-scale interiors.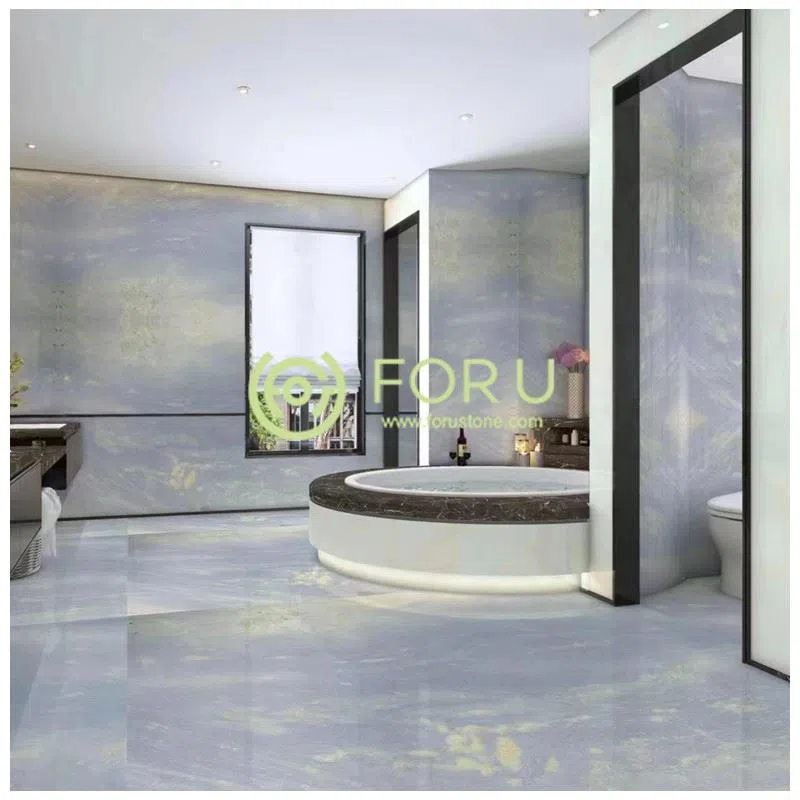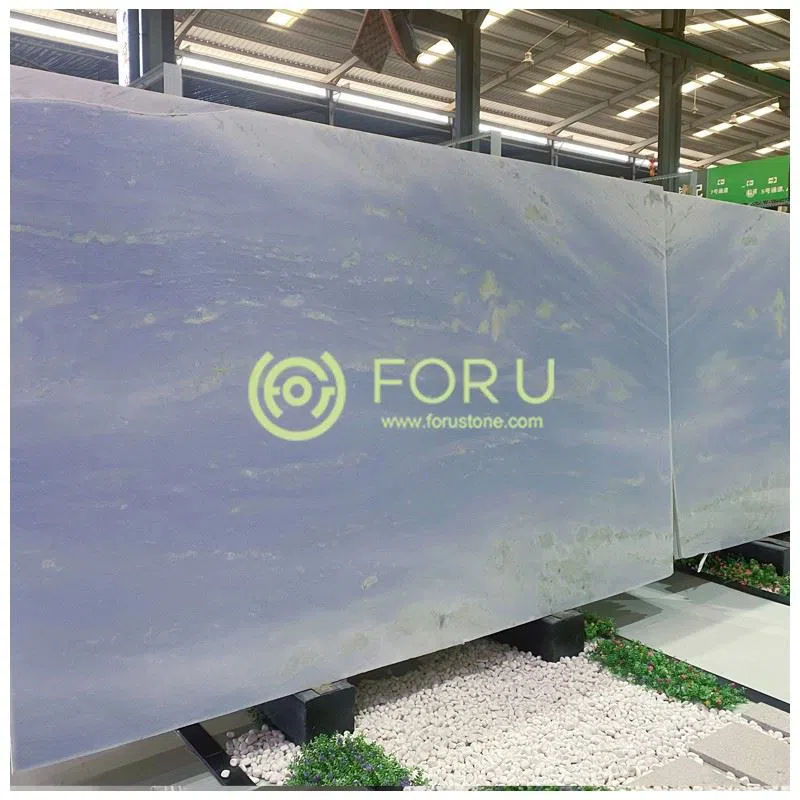 The Reason Choose Quartzite
Quartzite Hardness and Durability:
Azul cielo quartzite is harder than granite and extremely durable. Quartzite withstands heat well. Quartz countertops are also hard, but not as hard as quartzite. Because the resin used in quartz countertops is plastic, it tends to melt at temperatures above 300 degrees Fahrenheit.
Quartzite Popularity: Growing
With quartzite you get "the best of many worlds" Its appearance resembles a marble
Its strength is like granite,
It's less porous than other natural stones, but it still needs to be sealed.

Related Products