Deep inside the Grand Mosque in the United Arab Emirates exclusive shell cylindrical mosaic process
.
The shell is cylindrical mosaics Dongguan global stone group research and development of technology, and obtained the national patent. The new technology was first applied to one of the world's largest mosques, the Great Mosque of Sheikh Abu Zabi in the United Arab emirates. Let's make a small book with everyone to uncover the mystery of it.
1, the new technique of cylindrical shell mosaic stone mosaic, is a shell with the traditional circular plate water mosaic perfect together. The first step is to be made into circular plate stone blocks (including stigma column).
Specific process for:
Select the stone blocks, cut to size arc plate has to do with the line cutting machine cutting arc plate shaping, stone color palette pattern according to the number and cutting angle modification ends, second shaping and polishing with mosaic cutting machine.
As shown: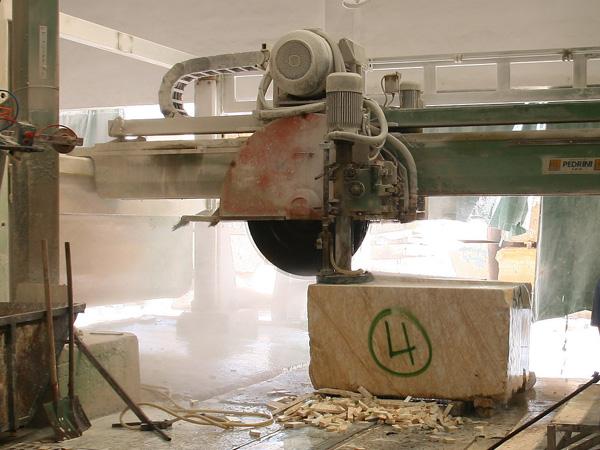 Cutting machine required to cut out the size of blocks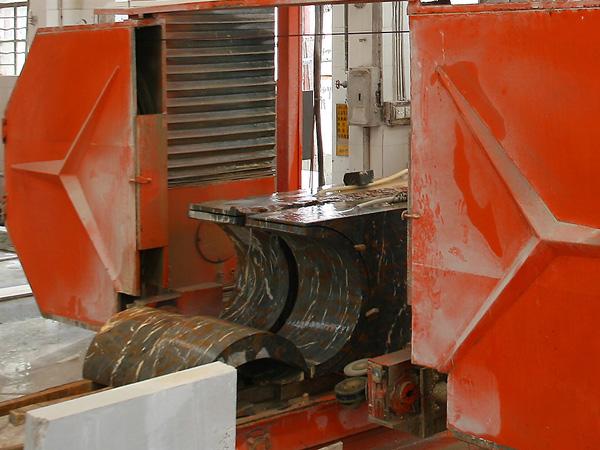 The arc cutting machine cuts out the shape of the arc plate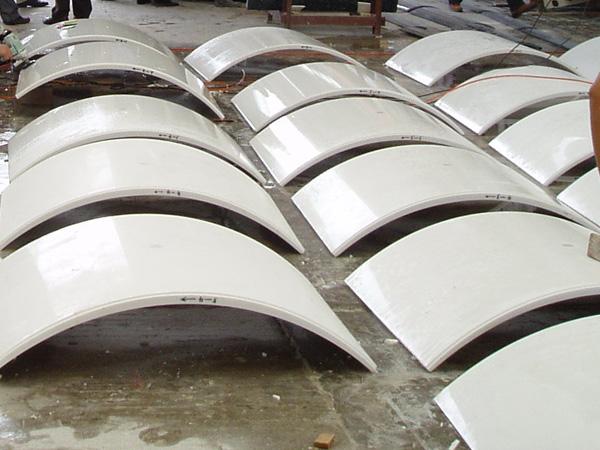 (arc plate)
2, the first step of the arc board is completed, and then through the complex process of modeling shells, the need to embed a variety of patterns, and finally use the stone industry dedicated glue will be shells by the shape of the lines stuck in.
The effect of the shell sticking in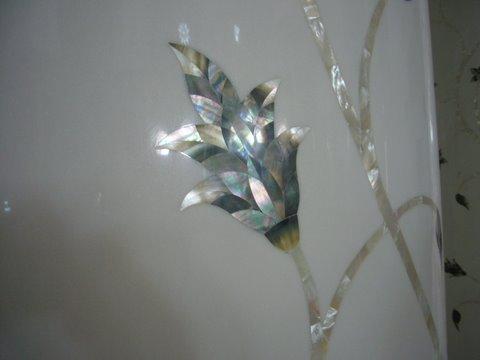 3, after sticky, the surface will certainly be a bit rough and not smooth, gloss will not be very high, then the next work is to polish and polishing.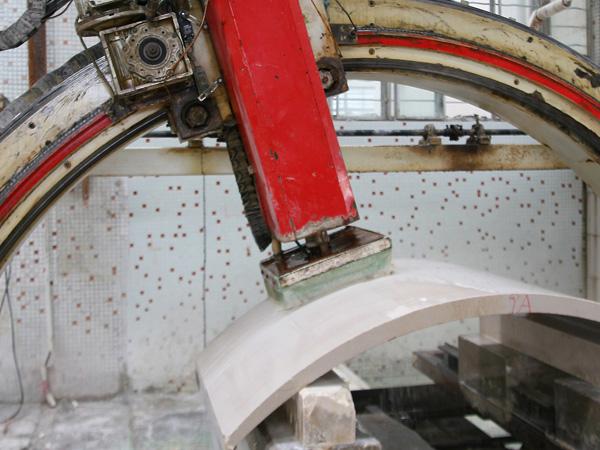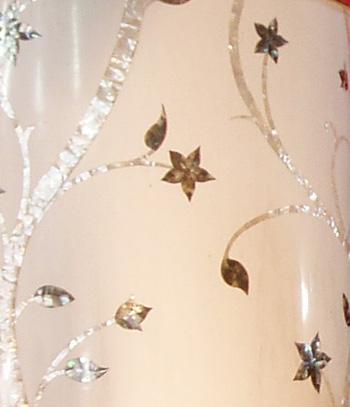 4, next is the shape and pattern of the stigma column sculpture, mainly used computer engraving machine and machine tools, artificial carving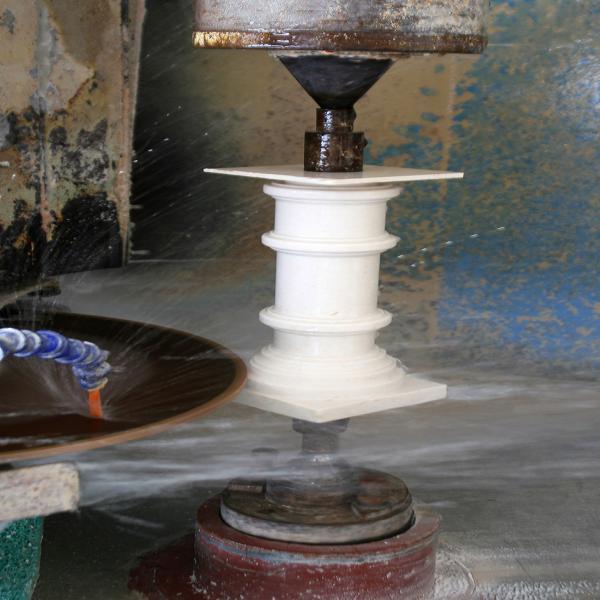 Computer machine tool modeling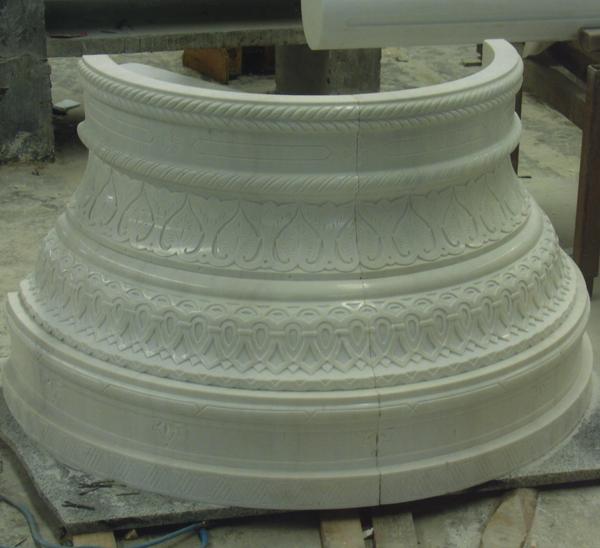 Stigma modeling
5, do a good job is mosaic, the circular arc plates are assembled into cylindrical, plus the stigma columnbase. The traditional cylindrical waterjet Medallion from a line to realize mosaic changes in vertical streamline, the process for the world's first, and won the national invention patent.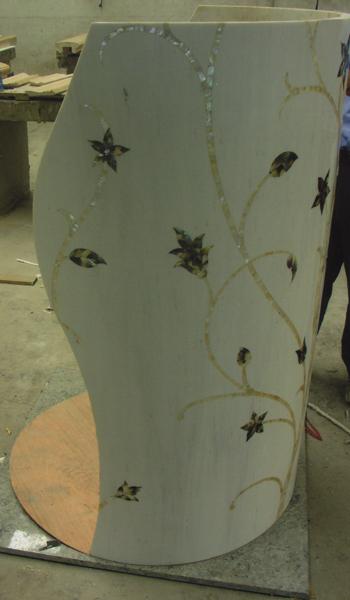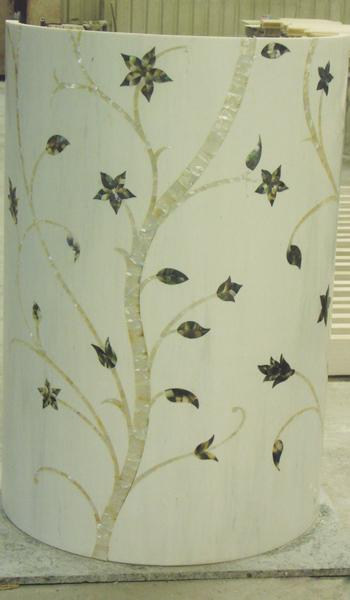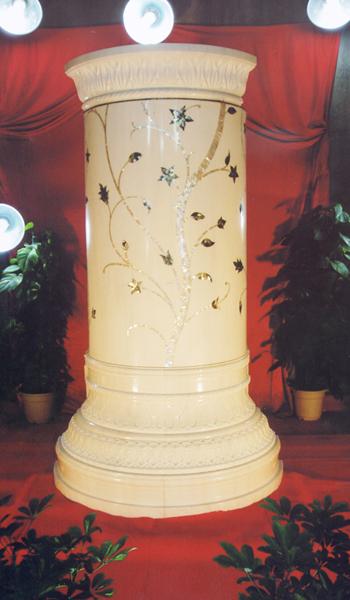 6, after the application of the effect chart to appreciate