Inorganic Terrazzo in the Performing Arts Center
The Shanghai Foreshore Performing Arts Center, also known as the Foreshore 31 Cultural and Performing Arts Center, is a multi-functional theatre complex in the Foreshore area of Shanghai's Pudong New District. With an audience seating capacity of 2,500, this modern theater is one of Shanghai's largest indoor professional theaters, creating a trend-setting new cultural landmark. The trial run of this performing arts center included concerts and other cultural events that attracted large audiences.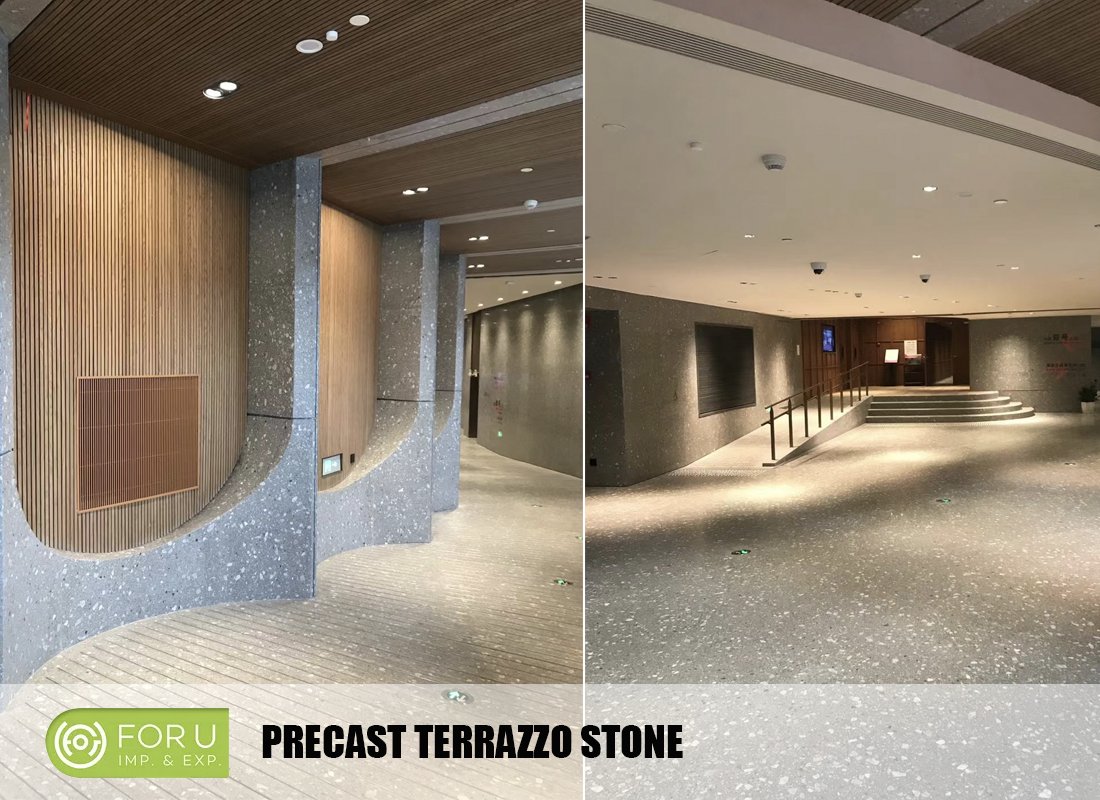 Foreshore 31 Cultural Performing Arts Center is dedicated to more than just performing arts. Still, it will also collaborate with several performing arts content producers to plan diverse performances such as musicals, pop jazz, urban youth, and national wave folk music, providing audiences with a rich cultural entertainment experience. In addition, the area is also planned for various businesses, including commercial, office, and hotels, making it one of Shanghai's large-scale cultural, entertainment, and commercial landmarks.
The entire opening of Foreshore 31 Cultural and Performing Arts Center is scheduled for the end of 2023. It will provide Shanghai residents and visitors with more cultural and entertainment options as part of the city's cultural life. At the same time, this performing arts center also plans to host the Global Performing Arts Fair, providing a platform for communication and cooperation in the performing arts industry.
The theater's construction was a significant challenge due to the complexity of the stage equipment, the long cycle of mechanical design, processing and installation, and commissioning of the stage, and the difficulty of management control. During the construction of the Performing Arts Center, the project team coordinated all the professions to achieve a lot of constructive innovations through the whole process of close cooperation and communication. It comprehensively solved several structural overruns of difficulties, such as discontinuous floor slabs, discontinuous vertical bracing, discontinuous vertical members, mezzanine floors, wrong floors, etc. It also successfully sorted out the layout and installation of many various types of pipelines.
In addition to the application of many new materials for the interior decoration of this performing arts center, the latest technology of inorganic terrazzo is also unprecedentedly displayed in this center.
This time, the inorganic terrazzo products, mainly in the form of floors, walls, columns, etc., are the future of all kinds of groups to show the charm of this new technology terrazzo to break the old view of people on terrazzo. The original Terrazzo can also have a sense of art in the performing arts center. It has a unique visual effect, not in that old, nostalgic style.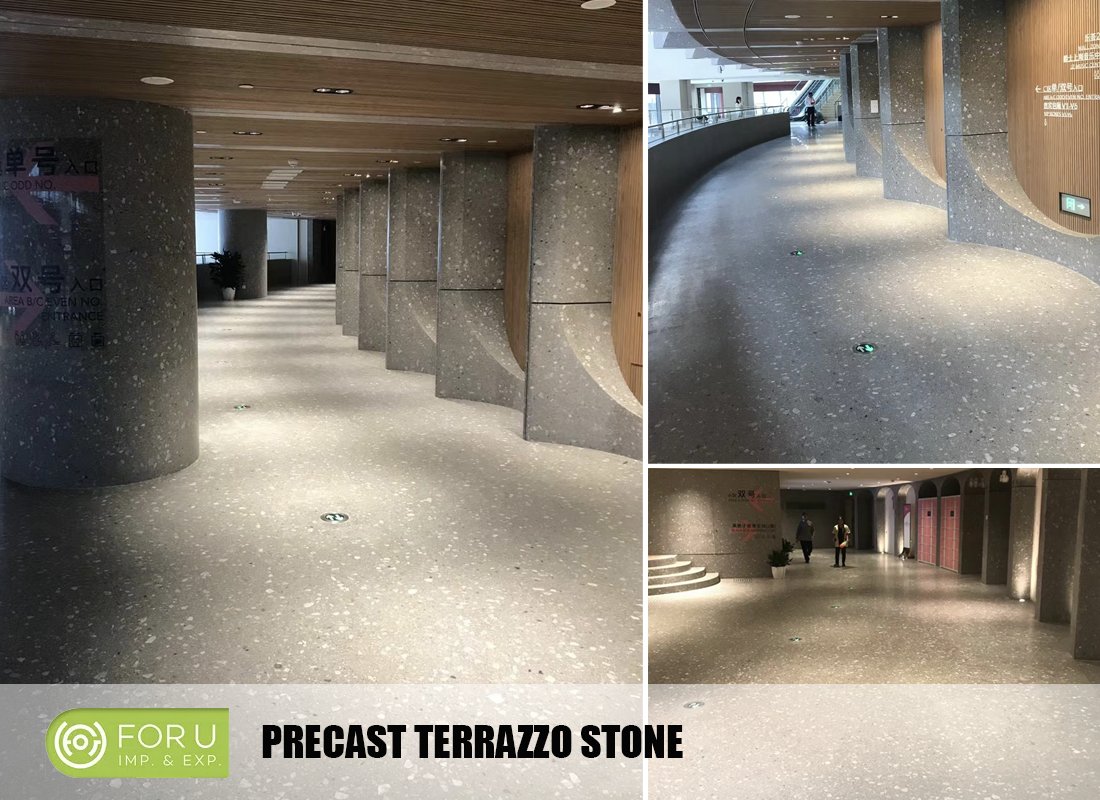 Project: #31 New Bund Performance Art Center | Shanghai
Material: Inorganic Terrazzo Stone, Precast Terrazzo Stone
Area: Indoor Floor, Wall, Stairs, Columns
Qty: 6000 SQM
Surface: Polished
Large areas of gray terrazzo flooring in the performing arts center public areas, corridors, etc., are paved, with no marble or other natural stone color difference, close to the seamless paving effect. Hence, the overall space is more coherent. With lighting and other decorative materials, Terrazzo picks up the beam of indoor space atmosphere.

Related Products