High luxury commercial estate indoor designs projects with amazonite granite slab
Luxury Stone Series-quartzite amazonite green is as clear as the sea under the sun. It is blue and green, decorated with white texture and twinkling like foam under the sun, with high artistry. It is believed that it is a spiritual stone, which can improve luck steadily and gradually, so it is widely used in homes. Amazonite Quartzite is mainly used for background walls and countertops.

-Luxury amazonite-granite-slab kitchen top designs
Amazonite Quartzite, which combines the color and texture of tropical rainforest, is full of fresh life everywhere, moving along the boundless green, and then entering a deeper landscape, one round of endless life rhythm after another. Curiosity and richness make people flow.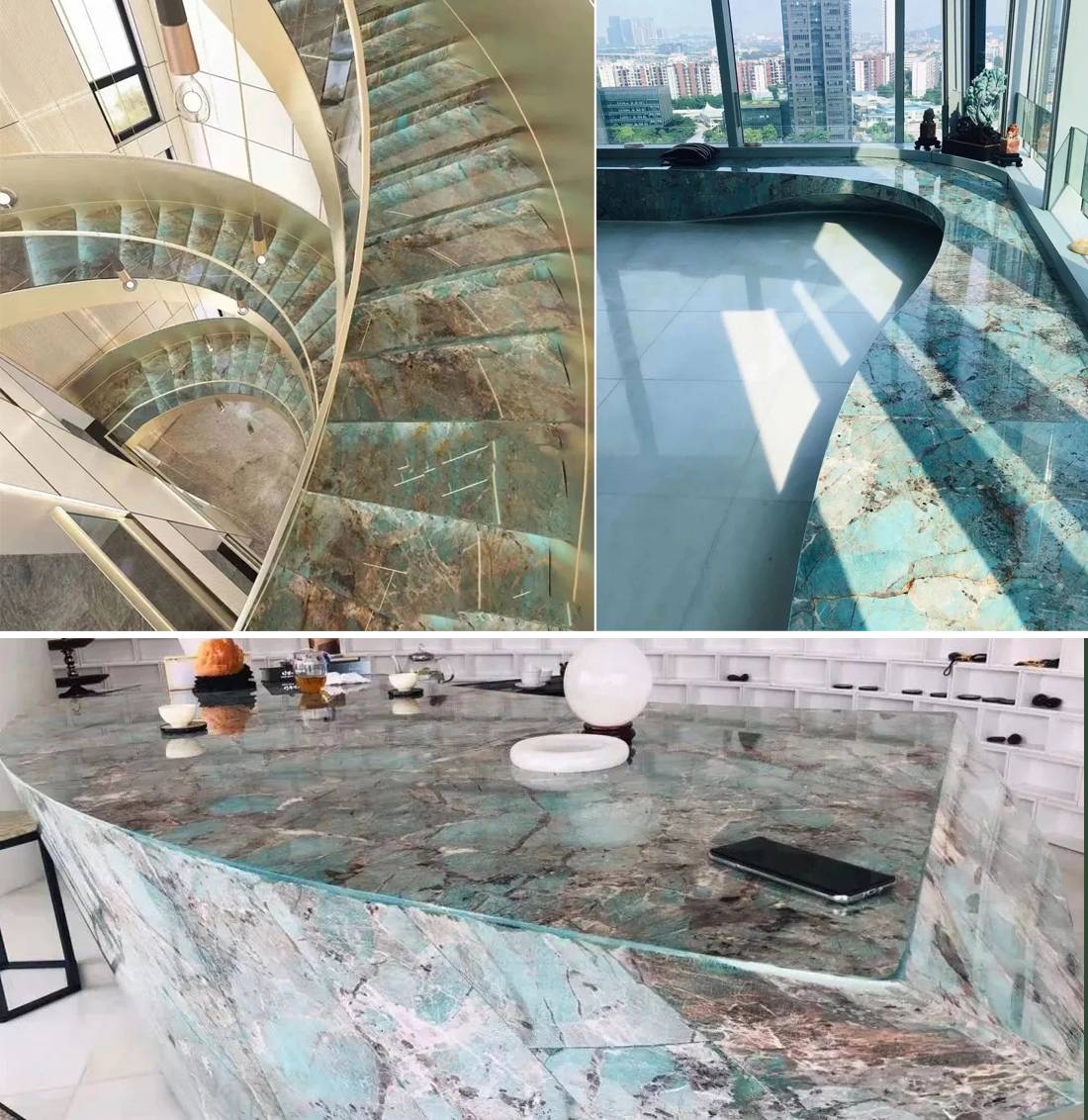 -From the Reception Desk, window sills, and stairs look unique and eye-catching with our Amazonite Quartzite | FOR U STONE
The flowing green fields are full of vitality. The mystery of the tropical rainforest is fascinating to explore. The luster is smooth, the texture is delicate, the mysterious rainforest color is as firm as life, and the mottled lines symbolize endless energy, which is very spatial. It's like walking into the forest far away from the noise and listening to the murmur of water in the distance.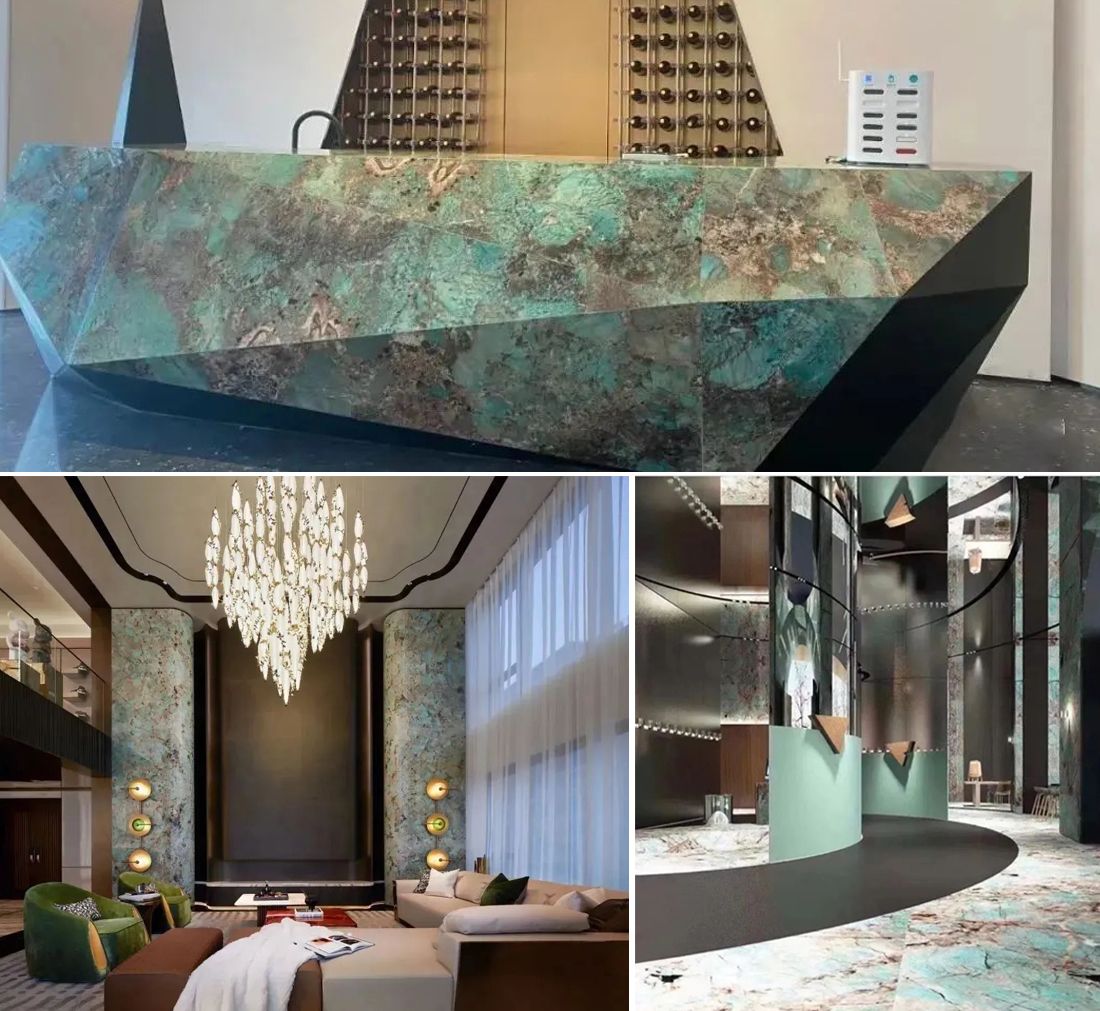 -Commercial Building and Mansion Interior Wall and Floor Designs with FOR U STONE's amazonite granite slab
Whether reflected by indoor lighting or natural light, it reflects the transparent luxury texture, which complements the elegant colors and is beautiful. amazonite granite slab floor and Wall Tile is an artistic masterpiece carved by nature, enjoying an elegant and charming visual feast.
If you want to mimic the browns and greens of nature, you may be desperate to find a variety of quartz that matches your mood. You may be surprised to discover this amazing variety with turquoise and emerald color, and carved in white and dark colors. Amazonite Quartzite doesn't look like marble, granite, or real quartzite, but it will be an absolute star in your outdoor kitchen. Look at how it compares to the mid-tone wood floors and cabinets in this modern kitchen and you can imagine how it will shine in natural light.
FOR U STONE is a quality Amaznoite Quartzite countertop, Random Slabs, and Cut-to-Size Project tiles manufacturer or supplier from China. We offer amazonite granite slab marble countertops, quartz countertops, and other natural stone countertops and stonework.