Natural Marble Tiles Designs in Grand Hotel | Shanghai Harbour City Grand Hotel
The Intercontinental Shanghai Harbour City Grand Hotel is a pricey lakeside lodge in Shanghai Lingang, New City. This resort is the best one-island motel in Shanghai and boasts an elegant architectural shape that resembles a peach blossom at the lake. Natural marble initiatives are essential to the hotel's layout, adding to its costly and fashionable environment. Let's take a more in-depth look at a number of the marble projects in this grand motel.
The Grand Lobby: Tundra Grey Marble and Italian Roma Beige Travertine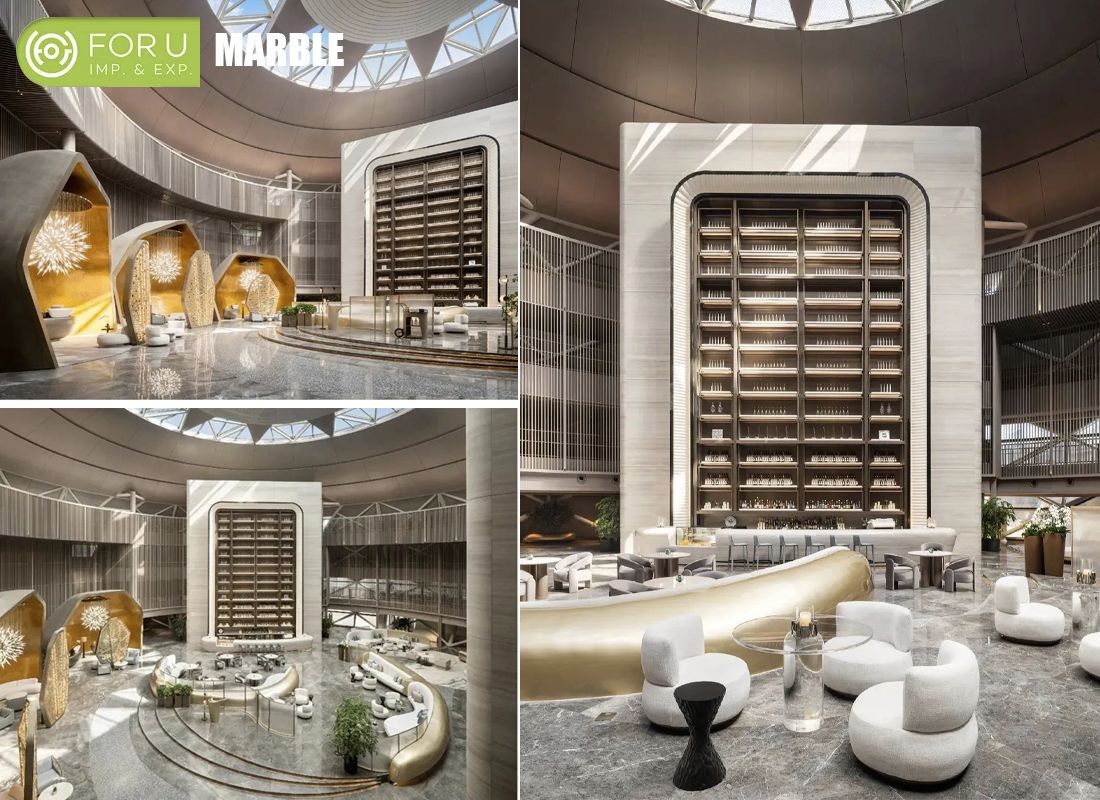 -Tundra Grey Marble Tiles in Polished Surface For Grand Hotel Lobby
As you enter the Intercontinental Shanghai Harbour City Grand Hotel, you're greeted with a grand foyer with a 20-meter-excessive water-patterned ceiling that permits golden sunlight to softly the whole place. The lobby space is vivid and transparent, creating an environment resembling a sea palace scene. The flooring of the entire foyer is a product of Tundra Grey Marble, while the partitions and columns are fabricated from Italian Roma Beige Travertine. The mixture of these two marbles creates an expensive, fashionable look that sets the tone for the hotel's relaxation.
The Hidden Worlds Theme: Seashell-Inspired Reception and Concierge Desk
The Intercontinental Shanghai Harbour City Grand Hotel layout group created a hidden Worlds topic for this island inn, using seashells as inspiration for the intimate reception and concierge table Intercontinental Shanghai Harbour City Grand Hotel layout group. The designers converted shells, natural stone, pebbles, and sea creatures into numerous subtle accents that decorate the lodge's ambiance. The furnishings and furnishings function with curved, soft, watery lines that add to the enjoyable environment of a lakeside holiday.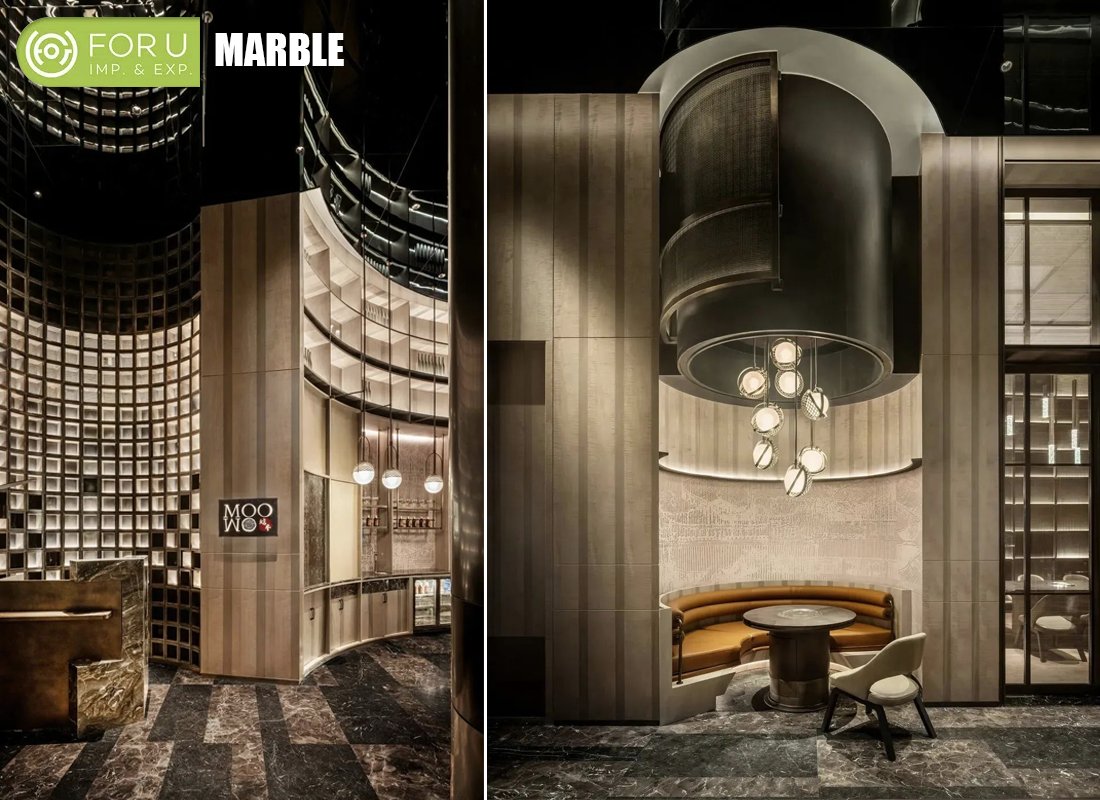 The All-Day Dining Restaurant: Gray Marble Brown Marble
The Intercontinental Shanghai Harbour City Grand Hotel provides a lush green dining area with greenery, natural stone textures, and gentle-toned furnishings. The floors within the dining room are made of gray marble and brown marble, staggered in a manner that allows the distance to be prolonged. This floor design creates a feel of drift and continuity, making the dining area experience spacious and welcoming.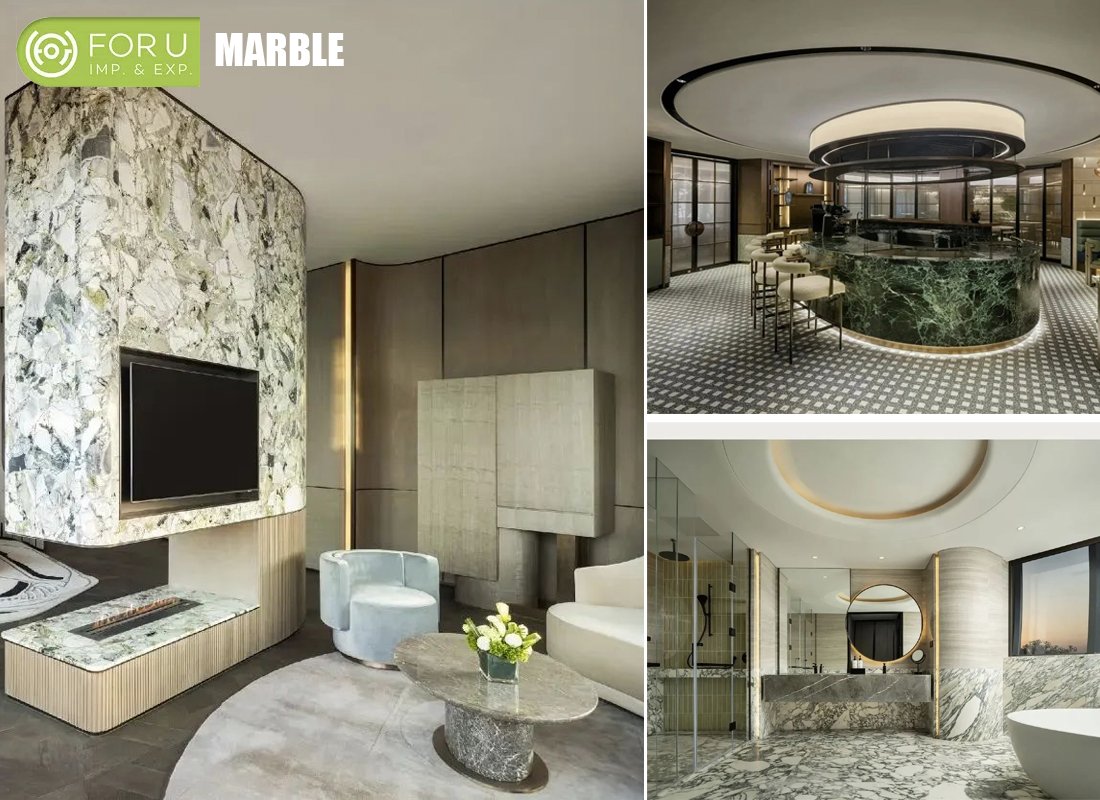 The Suites: White Beauty Marble, Arabescato White Marble, and Roma Travertine
The Intercontinental Shanghai Harbour City Grand Hotel suites are designed to provide a relaxing and serene luxury tour. The stylish curves used in the architectural details and fixtures layout create an experience of calm and relaxation. The particular degrees of rooms are differentiated via the use of various marbles. The predominant marble used in the suites is White Beauty Marble and Arabescato White Marble from Italy. Some of the partitions inside the suites are products of Roma Travertine from Italy. These marble initiatives add to the steeply-priced and elegant atmosphere of the motel.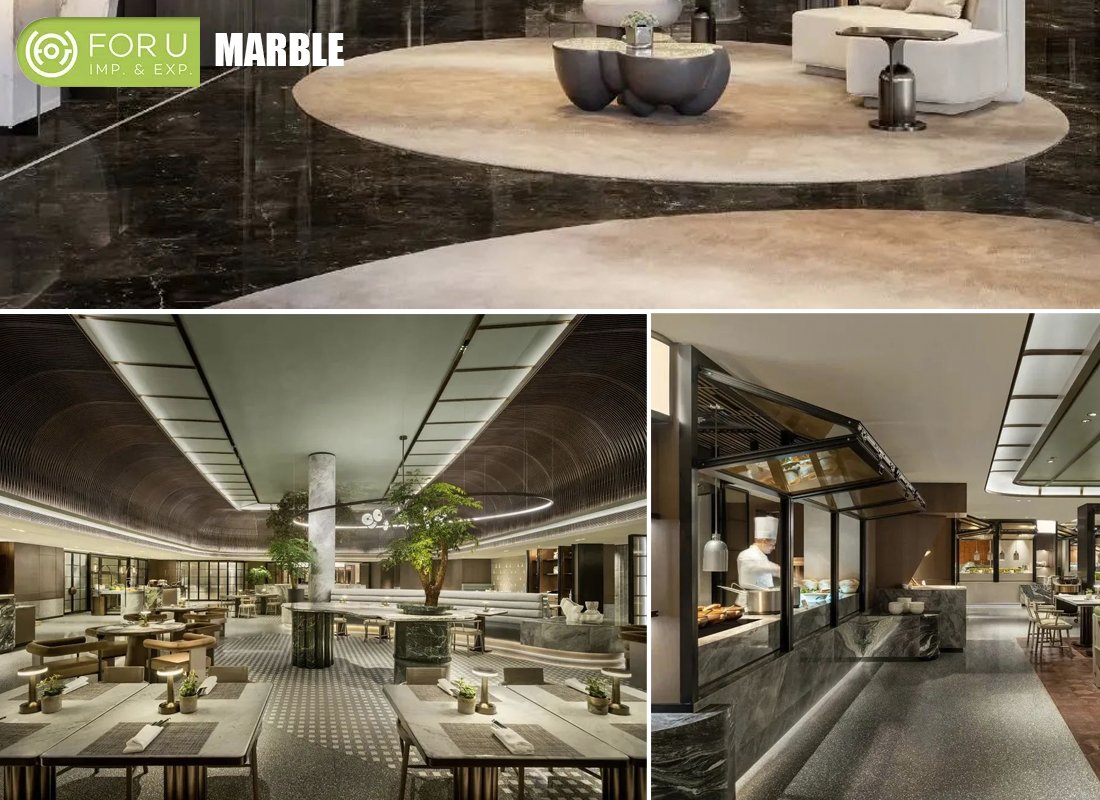 There are many reasons why most grand hotels favor selecting natural marble from the ground, walls, columns, stairs, and countertops. Here are some of the most critical reasons:
Beauty: Natural marble is a lovely and fashionable stone. It has a timeless appearance, which could enhance the splendor of any space. The natural veining inside the marble provides a hint of class and luxury.




Durability: Natural marble is a very durable stone. It is immune to scratches, chips, and stains. This makes it best for excessive-visitors areas, which include lobbies and public spaces.




Easy to smooth and maintain: Natural marble is easy to hold. Wipe it down with a humid cloth and moderate cleaning soap.




Versatility: Natural marble can be utilized in quite a few layout patterns. It may create a present-day and minimalist look or a more conventional and costly look.




In addition to these widespread benefits, natural marble is also a terrific preference for grand hotels for the subsequent precise reasons:

It is a great conductor of heat and cold. This makes it best to be used with radiant heating and cooling structures, saving energy and creating an extra snug environment for guests.




It is naturally slip-resistant. This is an essential safety characteristic for excessive-visitors regions.




It is straightforward to restore. If the marble emerges as broken, it could be repaired incredibly easily by a certified professional.




It is a sustainable choice. Natural marble is a renewable resource that can be recycled at the end of its helpful existence.




Natural marble is an exquisite preference for grand hotels because it's a stunning, durable, flexible, and sustainable material. It may be used to create a high-priced and fashionable environment that is best for visitors worldwide.
The Intercontinental Shanghai Harbour City Grand Hotel is a pricey lakeside hotel with natural marble initiatives beautifying its elegant and enjoyable environment. The natural marble used inside the grand foyer, all-day eating restaurant, suites, and different inn areas create an experience of luxury and beauty that sets this motel aside. Whether you are looking for a calming holiday, a romantic wedding venue, or a super venue for commercial enterprise conferences, the Intercontinental Shanghai Harbour City Grand Hotel is a perfect preference.

Related Products