Product Details
Natural Pure Black Marble, Black Jade Marble for Slabs, Tiles, Countertop
Basic Info
| | | | |
| --- | --- | --- | --- |
| Stone Name | Black Jade tiles for Decoration | Brand Name: | Xiamen For U Stone Imp. & Exp. Co., Ltd. |
| Place of Origin: | China (Mainland) | Color: | Blue |
| Marble Type: | Onyx | Stone Form: | Big Slab |
| Surface Finishing: | Polished, Honed | Application: | Wall, Floor, Stair, Borders, Bathroom, Countertop, etc |
| Thickness: | 10mm-30mm | Polishing Degree: | More than 90 degree |
| Material: | 100% Natural Stone | Thickness Tolerance: | +/-1mm |
Products Specification
Jet, Onyx and Black Jade is dark, usually used for inlaid jewelry. When the decomposed wood is under extreme pressure, the jet stream comes from organic sources. On Black Onyx is a mineral oxide, can have a variety of colors, the most popular is black. Black jade is very high an iron content of jade.
Product Details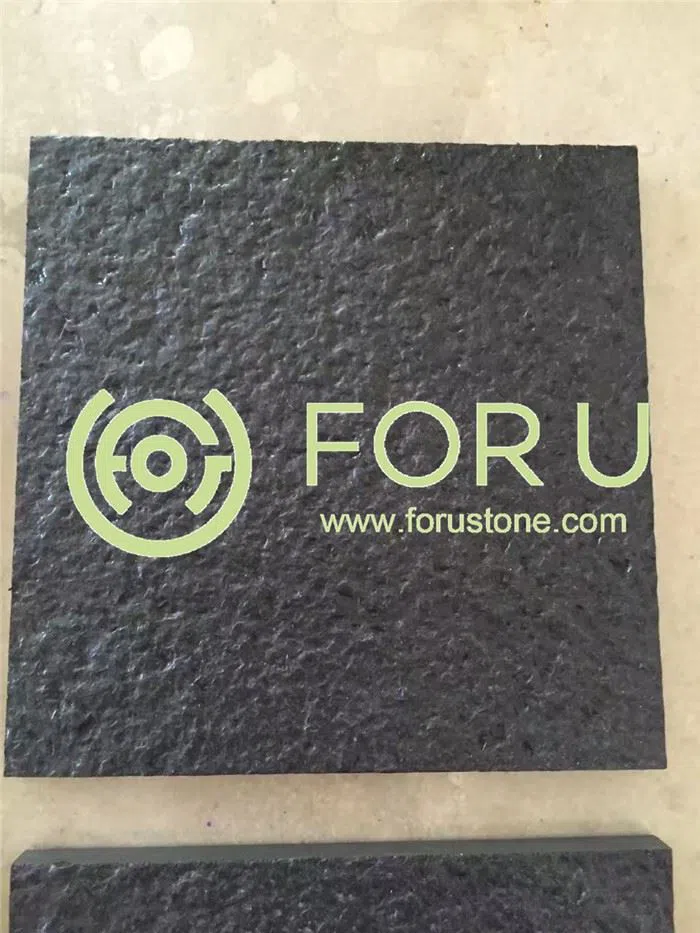 Quality Control
We classify it as 3 grades:
Grade A: few pink hair lines & 1-3 crystal lines with width less than 2mm per piece;
Grade B: a few pink hair lines & 1-3 crystal lines with width between 2-5mm per piece;
Grade C: a few pink hair lines & some crystal lines with all different widths.
So the qualities will be like these:
1st choice … All grade A pieces, some pieces may not have pink hair lines but normally have crystal lines;
commercial choice … with both grade A & grade B;
Low quality … with different qualities mainly for Mid-East market, certainly will have some bad pieces not accepted.
Packing and Loading about Black Jade tiles
We will use machine to put the bundles into the container carefully, usually one 20'GP container can load 8 bundles. After loading, strong bundles will added between each bundles to make they are steady during transportation.
FAQ
Q.How much breakage should I expect with an order?
A. It is not unusual to have 2% – 3% of the tile broken. Any amount up to 10% is still considered acceptable. These damaged tiles can be used for the cuts you will need to make. If breakage is above 10%, we would ask you to have it noted on the logistics receiving document and take pictures. Please make a claim with us within 10 days of receiving the order.
Q.Can I purchase just one box of tile before I place my full order?
A. We're unable to sell individual boxes of tile due to shipping costs. The cost to safely ship one box of tile can be more than five times the amount of the actual tile.
To see our tiles in person before you buy, check out our free sample. We'll send you free samples right to your doorstep.
Q.Can you make custom colors?
A. Yes, we can match and OEM most colors and designs.