Turkey Bianco Dolomite Marble Polished Slab For Villa and Hotel Lobby
Dolomite White Marble is the preferred natural Turkish white marble tile requested by building contractors when constructing high-end projects in specific retail stores. However, Bianco Dolomiti marble is not limited to public construction. In fact, any type of marble tile can complement almost any decor. Bianco Dolomiti White Marble is the most expensive place in the marble tile market. Therefore, not all builders are in a hurry to stock their warehouses with high quality white marble material from FOR U Stone, from Jumbo Slabs and Standard Marble Tiles.
-Turkish White Marble-Bianco Dolomiti Marble, available in Slabs, Tiles and Bathroom Countertops for commercial building projects.
Bianco Dolomiti is a fine milky white marble from Turkey. This is a classic Turkish marble from the upper layers of whitestone with a distinctive smooth gray veining.
The white background creates a clean color palette, while the gray streaks soften the overall look and create a warm tone that should be bright white tiles. Bianco dolomite marble tile features a high quality white background with smooth gray streaks.
Basic Info of Turkish White Marble
Model Number:
Bianco Dolomiti Marble
Brand Name:
Xiamen For U Stone Imp. & Exp. Co., Ltd.
Surface Finishing:
Polished Dolomite White Marble
Stone Form:
Dolomite White Marble Big Slab
Place of Origin:
Turkey
Stone Name:
Bianco Dolomiti Marble
Marble Type:
Dolomite
Catalog:
White Dolomite Marble
Thickness:
10mm, 15mm, 18mm, 20mm, 30mm, etc.
Manufacturer:
Xiamen For U Stone Imp. & Exp. Co., Ltd.
Dolomite White Marble Recommended Usage:
Countertops, Wall & Floor, Pool & Wall Cladding, Stairs, Window Sills
Dolomite White Marble Finishing Surface:
Polished, Honed, Sawn Cut, Leathered, Sandblasted, etc
Dolomite White Marble Thickness Tolerance:
± 0.5mm / 1mm
Dolomite White Marble Big Slab Size:
2400up x1200up mm
Shape:
Star White Marble
Delivery Terms:
FOB, CNF, CIF, etc
Website:
www.forustone.com
Bianco Dolomite Marble Slabs and Tiles Supplier | FOR U STONE
Product Name
Turkey Bianco Dolomite Marlbe Stone Slab White Marble Star White Marble For Villa Lobby
Matrials
Natural Marble
Colour
White
Products
Slabs, Tiles, Skirtings, Window sills, Steps & Riser stairs, Kitchen countertop, Vanity tops, Work tops, Bollars, columns, Curbstone. Paving stone, Mosaic & Borders, Waterjet medallion.
Dolomite White Marble Sizes
Dolomite White Marble Tiles available
12′ X 12″ (305mmX305mm), 24′ X 24″(600mmX600mm)
300x300x18/20mm, 600x600x18/20mm
1300x150x18/20mm, 1300x300x18/20mm
other as customized
Slabs available
180cmUpx60x1.5cm/2.0cm \ 180cmUpx65x1.5/2.0cm \ 180cmUpx70cmx1.5/2.0xm
240cmUpx60x1.5cm/2.0cm \ 240cmUpxx65x1.5/2.0cm \ 240cmUpx70cmx1.5/2.0cm
Usage
Dolomite White Marble Used for floor, pattern, wall facade, indoor decoration, countertop
Surface
Pollished, honed
Edge processing
Machine cutting, round edge etc
Packing
Seaworthy wooden crate, pallet
Payment terms
30% by T/T in advance, balance by T/T against the copy B/L.
Welcome to inquiry and visit our website for more product information.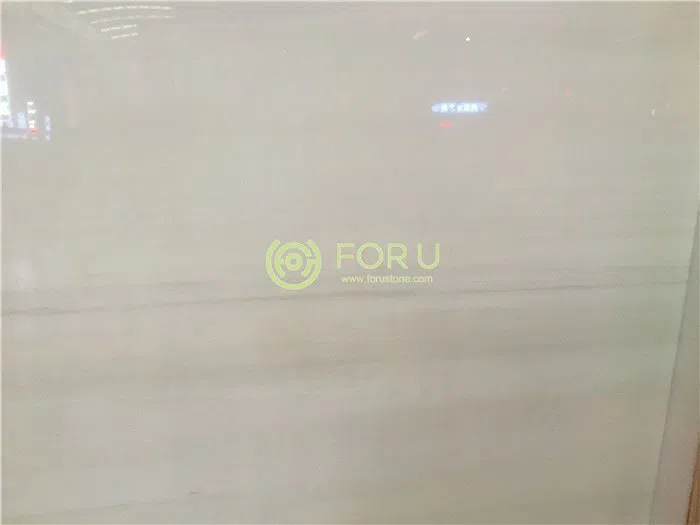 Bianco Dolomiti marble slabs are from Turkey quarry, which is also called Dolomite Marble. Based on an elegant pure white background, flowed with grey veins, can be widely used for flooring, wall cladding and countertops. For U Stone Stocks 1.8cm & 2cm slabs with polished finishing, which is really a high-end option for a hotel, villa, residential apartment, etc.
Bianco Dolomiti Marble Cut-to-Size Tiles | FOR U STONE
-Dolomite white marble tile is exclusivity is popular. If there are few builders buying a building material and the building material is proprietary because it is used commercially, it can be argued that it is a popular building material. With both supply and demand involved, Biancohe can be difficult to pinpoint the reason for Bianco Dolomiti's popularity.
Bianco Dolomiti Marble Bathroom Countertop | FOR U STONE
-White Dolomite Countertop is very popular and highly praised by our clients for Residentals or Commercial Estate Building Bathroom Designs. If you want a natural white marble bathroom countertops or kitchen islands, Bianco Dolomoite Marble is one natural marble you should consider. The prices are lower than Calacatta Marble, and Statuario Marble. While the base color is as white as snow.
Other Natural White Marble Colors from Turkey | FOR U STONE
As a professional White Marble Factory in China, For U Stone provides 30+ natural white marble colors from Slabs, and Customized Products. Such as Bianco Carrara Marble, Calacatta Marble, Statuario White Marble, and other white marble from other countries. Bianco Dolomite Marble is one kind of natural marble which our marble factory supplied. Besides this, we also have other white marble from Turkey. One is Milas Lilac White Marble(New York White Marble), the other one is Mamara White Marble.
-For U Stone provides Milas Lilac Marble from Slabs and Floor Tiles for any interior space
Milas Lilac Marble is a truly unique stone. This rare white marble with purple streaks is quarried in one of the most beautiful regions of Turkey and produced in the mountains of Turkey. The purple streaks running through the slabs of Turkish Lilac Marble are the main attraction of this stone. It is a stunning crystalline white marble in itself. The polished shine of this skirting wall tile makes the lilac color stand out even more.
Marmara White Marble has medium grain and a uniform background. Marmara White Marble is a type of marble with special properties. Gray stripes running parallel White Marmara marble tiles are characterized by parallel stripes. Marmara White Marble does not have many variations. The main difference is the intensity of the veins, which are more or less intense in color. This marble always has parallel stripes. All extractions and variations of Equatorial Marmara marble tiles have been considered for their unique veining.
Natural White Marble Slabs and Tiles Supplier in China | FOR U STONE
Quality Control
Triple Inspection System Guarantees Good Quality
First Inspection:
Selection of raw material.
Second Inspection:
Monitoring the whole process.
Third Inspection:
Checking pcs by pcs, Color Difference Control. well packed to prevent damage during long distance transportation. High solution detailed photos and free samples will be able to verify our quality. All our products are insurance. If the tiles are broken during transition, our after sales will sort out the reasons and will sure you'll be properly compensated.
FAQ
Q: What is your time making samples?
A: Usually we will take 1~3 days to make the samples.
Q: How long is your delivery time?
A: Generally 15-20days after deposit, subject to quantity
Q: Do you provide samples? Is it free or extra?
A: We could send you the samples but the freight is charged. After the order is confirmed, we will pay back the express fee.
Please be rest assured of that.
Q: What are your main products?
A: Our main products are countertops, tiles, stairs, window sill coping, pool coping stone, paving stone, curbstone, stone sinks etc.
And also we offer OEM services.
Delivery, Shipping And Service
Packing and Loading about Dolomite White Marble
Package

(1) Slab: Seaworthy wooden bundles;
(2) Tile: Styrofoam boxes and seaworthy wooden pallets;
(3) Vanity tops: Seaworthy strong wooden crates;
(4) Available in Customized packing requirements;
All the above packages will be fumigated stamped for export order;
2cm slabs: 15-18 pcs / 75 sqm / 4100kgs per bundle
3cm slabs: 10-13 pcs / 50 sqm / 4100kgs per bun

Delivery time

15 ~25 days after order confirmed

Payment terms

30% in T/T to confirm order, rest 70% to be paid against copy of B/L
If you're interested in our dolomite white marble, welcome to buy the quality products at an affordable price with us. As one of the leading White Marble Series manufacturers and suppliers in China, we also support wholesale service. For more info, contact us now.