Product Details
Beige Color Popular Imported Marble Classic Beige
Name: Classic Beige
There are two kinds of large flowers and small patterns in the Classic Beige line. The large flowers are mainly twill-like, and the small flowers are small circles, such as the shell cut pattern.
Classic Beige used in villa
The irregular texture is embellished on a warm beige background, showing the temperament of noble and graceful.
Classic Beige used in high -end decoration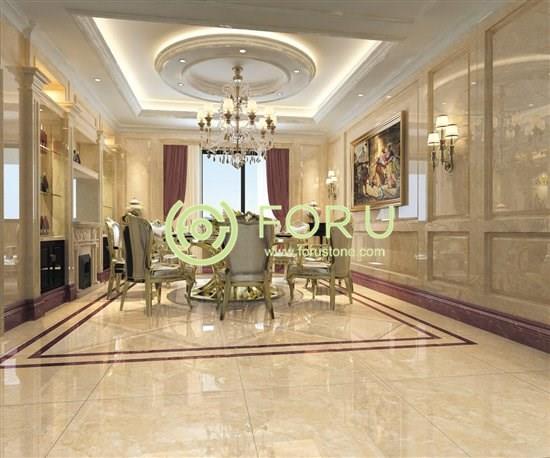 Physical properties: pressure resistance 102.2 Mpa, bending resistance 9.9 Mpa.
Layout features: beige background, texture changes like clouds surging, good luminosity.
Main advantages : good water absorption
Related varieties recommended: Royal Botticino, Cream Marfil, Centure beige
Scope of application: suitable for window sills, sinks, walls, floors, etc.
Classic Beige used in high -end decoration
If you're interested in our beige color popular imported marble classic beige, welcome to buy the quality products at an affordable price with us. As one of the leading Marble Slabs manufacturers and suppliers in China, we also support wholesale service. For more info, contact us now.