Product Details
Quartz Surface Kitchen Countertops spray
Type: Artificail Stone, artificial quartz
Place of Origin: Guangdong, China
Brand Name: FORU STONES Model Number: Solid surface quartz stone
Stone Form: Big slabs 2700X1800,3200X1600
Color: Grey,Mulit-grey,light grey,dark grey
Thickness: 15mm,18mm,20mm,30mm…
Tolerance:+/- 1mm
Surface Finish: Polished Application: Countertop, Vanity, Table top, Floor
Artificial Quartz Stone VS Natural Marble


Performance

Quartz Stone

Natural Marble

Mohs hardness

7

3

Density

2.37-2.5

2.6-2.93

High temperature resistance

Its melting point is 1300℃,temperature resistance is 300 ℃.

Metamorphic rocks, if the temperature is more than 650℃, it will decomposed.

Stain resistance

Drop the soy sauce, vinegar, coffee on the quartz stone, and wipe it with detergent water after 24 hours, then observe if its surface color change or not.

Mainly made of calcium carbonate, the surface is more easily to be penetrated.

Fire resistance

Put the quartz stone in size 10 mm × 30 mm on the open fire, the strip can't burn.

Marble is a kind of incombustible materials.

Acid and Alkali Resistance

Erode the quartz stone surface with 3% hydrochloric acid solution, etc. And no visible change at the quartz stone surface.

There would be chemical reaction between marble and acid solutions. It is easier to be eroded.

Water Absorption Rate

<0.04%

0.06-0.35%

Breaking Strength

Standard according to SN / T0308-1993, about 49.35 Mpa.

Slightly inattentive will cause fragmentation and influence the utilization rate.

Compression Strength

Standard according to SN/T0308-1993,about 187.75 Mpa.

Natural marble is fragile, especially the long board.

Radioactive limit indicators

No radiation, internal and external radiation index is in line with GB6566-2001.

Higher than quartz stone, < 0.23.

Glossiness

>60 degree

The glossiness range is 70-85 degrees.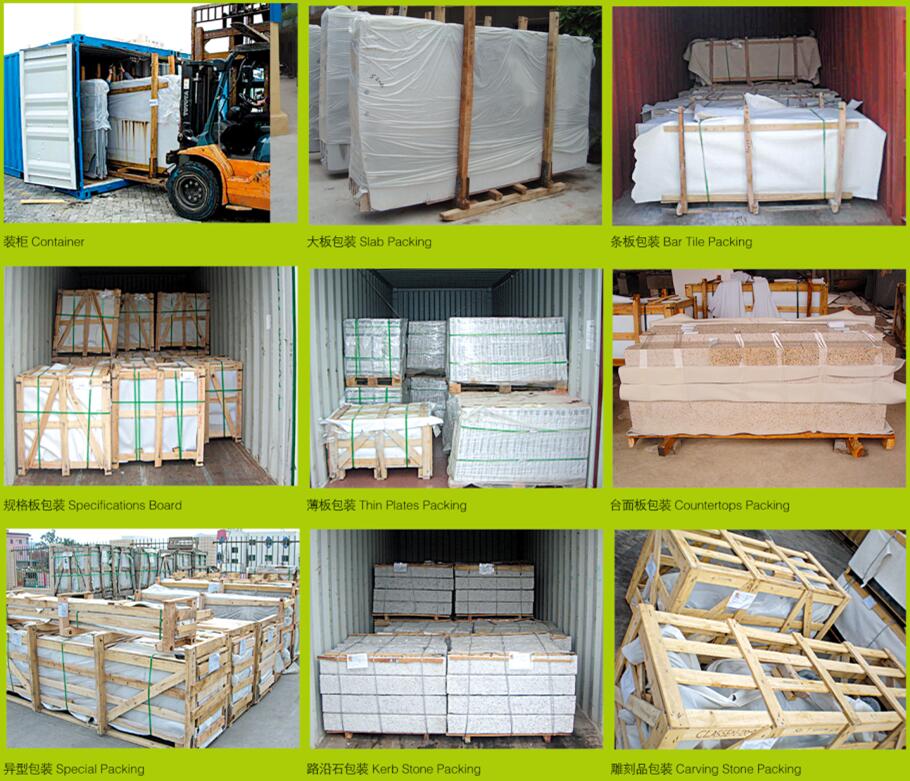 If you're interested in our quartz surface kitchen countertops spray, welcome to buy the quality products at an affordable price with us. As one of the leading Quartz Countertops manufacturers and suppliers in China, we also support wholesale service. For more info, contact us now.