Popular Chinese Black Slate Tiles for Europe and America Private Villas Floor and Wall Facade Projects
Popular Slate Tiles For European And America, a fine-grained metamorphic rock, has been admired for centuries for its durability and natural beauty. In particular, black slate tiles, hailing primarily from China, captivate with their smooth, honed faces and intense, dark allure. This makes them a sought-after choice for a myriad of applications, from flooring and wall cladding to countertops and vanity tops, in both residential and commercial environments.
Black slate Floor Tiles, especially the honed black slate variant, are known for their smooth, flat surface, calibrated to a perfect 10mm thickness. This precision aids in easy installation, even on walls, opening up a world of design possibilities. Moreover, their natural ability to retain heat makes them an excellent choice for heated floors or sun-soaked patio spaces.
For exterior spaces, black slate pavers and black slate patio tiles are a brilliant option. They add a sleek, modern touch to any outdoor setting. These Chinese Slate tiles provide an elegant backdrop to your garden spaces and their texture offers an additional layer of safety, making them slip-resistant. The large black slate tiles can also serve as robust pavers, providing a beautiful and durable path in your backyard or park.
Standard Sizes of Slate Stone
| | |
| --- | --- |
| Model | Chinese Slate Floor and Wall Panels |
| Brand | FOR U STONE |
| Slate Factory | FOR U STONE |
| Products | Natural stone Cultural stone, slate, sandstone, quartzite |
| Color | Black, White, Rusty, Yellow etc. |
| Size/Thinckiness | Tile: can be customieze, normally it is 600*150, 150*300mm, etc. |
| Packing | Outer in strong fumigant wooden crate, inner in plastic or foam |
| Payment terms | 30% by T/T in advance, balance by T/T before shipment |
| Design | Various designs available, customers'CAD size drawing and design are welcome. |
| Quality Assurance | During the whole production process, from material choosing, fabrication to package, our quality assurance people will strictly control each single and every process to ensure quality standards and punctual delivery. |
Popular Chinese Slate Stone
Black slate split face tiles are perfect for creating captivating, textured feature walls both indoors and outdoors. These natural black slate tiles lend a rugged yet sophisticated look, reminiscent of a cliff face, instantly adding character to any space.
Size plays a crucial role in choosing the right slate tile. For flooring, black slate floor tiles are commonly found in sizes like 300x300mm, 600x600mm, and 900x900mm. Wall tiles, such as the black slate wall tiles or black slate external wall tiles, can vary in sizes from 300x600mm to 600x1200mm. The sizes can be custom-tailored depending on the project requirements and the design of the space.
Despite the high-end look, slate tiles are low-maintenance. While they are durable, it's recommended to seal the tiles periodically to keep them looking their best. Regular cleaning with a mild pH soap helps maintain their sheen, and it's best to avoid traditional bathroom cleaners which could harm the natural stone. There are specialist soaps available for natural materials like slate, though a Marseilles-type soap readily available in many supermarkets would work as well.
With black slate construction, you're not only investing in the visual appeal but also in the longevity of your space. These tiles are ideal for high-traffic areas like the kitchen or the foyer in a hospital, school, or mall. They are also excellent for leisure facilities, offices, warehouses, and workshops due to their durability and easy maintenance.
Chinese slate stone, characterized by its distinctive aesthetic and durability, has become a celebrated choice for building and interior decoration in Europe and America. A plethora of factors contribute to the growing popularity of this material in Western markets, most notably its versatility, durability, and unique aesthetic appeal.
Primarily, the natural charm of Chinese slate stone adds an elegant and rustic look to any setting. Its diverse color range, from blacks and grays to earthy tones, complements various architectural styles, allowing homeowners and designers to create stunning and unique interiors and exteriors. The slate stone's texture and finish give each piece a distinct character, making it a compelling material for those looking for a unique design element in their spaces.
Black Slate Tiles
Chinese Slate Tiles
Slate Floor Tiles
Versatility is another key factor in the Chinese slate stone's popularity. The stone is ideal for multiple applications in residential and commercial settings, including private villas, offices, and hotels. It can be used for internal and external wall cladding, flooring, roofing, and landscaping projects. Whether it's used as large black slate tiles for patio flooring or as small, refined pieces for a bathroom wall, slate stone can adapt to various functions and aesthetics.
Durability is also a vital aspect. Chinese slate stone is robust and long-lasting, making it an excellent material for external wall facades, floors, walls, and roofs. It is highly resistant to wear and tear, even under high traffic or extreme weather conditions. This resilience makes it an excellent investment for home and property owners, as it maintains its visual appeal over time with minimal maintenance.
The stone's thermal properties are also noteworthy. Slate has a natural ability to maintain a stable temperature, staying cool in summer and retaining heat in winter. This trait makes it an energy-efficient choice for flooring and roofing, contributing to sustainable living initiatives popular in Europe and America.
Rusty Slate Tiles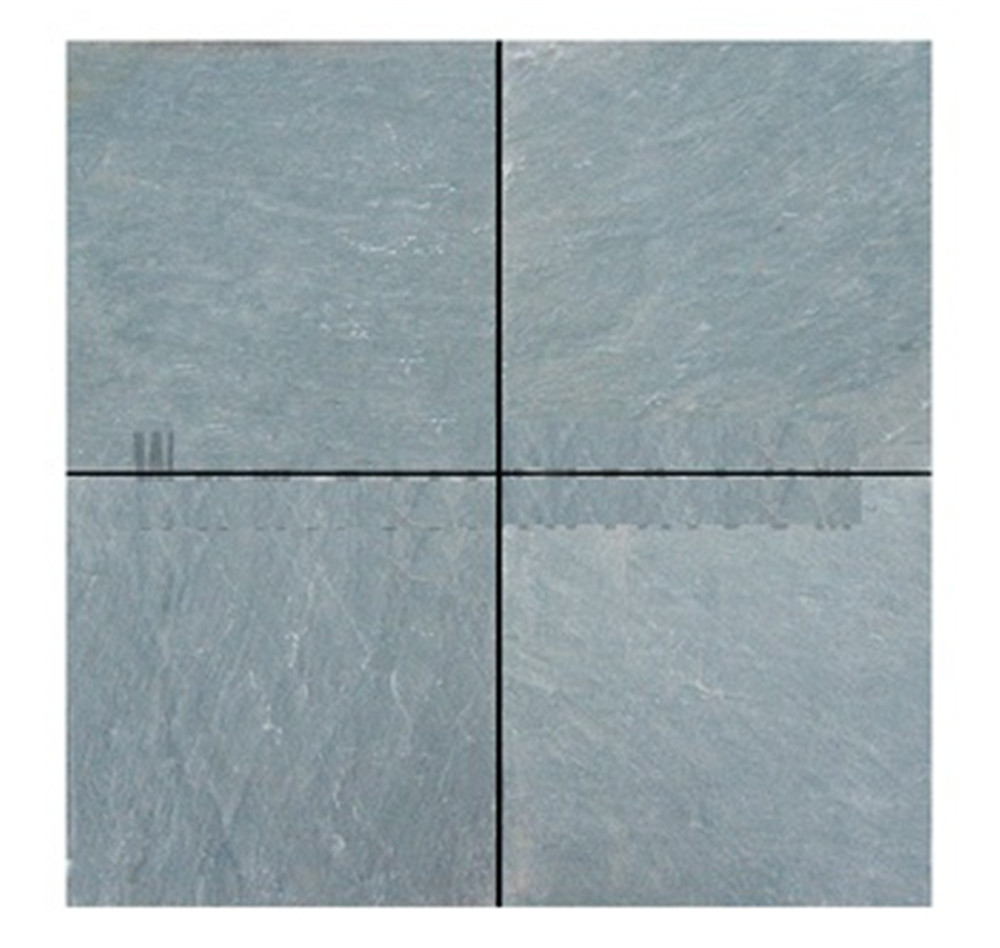 Grey Slate Tiles
Yellow Slate Tiles
The ease of maintenance associated with Chinese slate stone further increases its desirability. A simple cleaning routine with a mild pH soap is enough to keep slate surfaces looking new and vibrant. Moreover, with its natural resistance to moisture, slate is an ideal material for wet environments like bathrooms and pool areas.
Lastly, the economic factor plays a significant role in its popularity. While offering all these advantages, Chinese slate stone remains relatively affordable compared to other natural stones. This cost-effectiveness, coupled with its numerous aesthetic and functional benefits, makes it a preferred choice for many European and American markets.
Chinese Slate
Black slate tiles from FOR U STONE provide a stylish, durable solution for both indoor and outdoor spaces. Their versatility, easy maintenance, and natural beauty make them a preferred choice for any interior decoration or construction project. Experience the unique charm of these tiles and watch them transform your space into an epitome of elegance and sophistication.
If you're interested in our popular slate tiles for Europe and America, welcome to buy the quality products at an affordable price with us. As one of the leading Slate Stone manufacturers and suppliers in China, we also support wholesale service. For more info, contact us now.