Product Details
calacatta white and nero marquina marble composite with aluninium honeycomb composite panel for seven stars hotel projects
What is composite tile? Stone composite panel .
Ultra thin stone composite board is bonded by two or more different plates with adhesive. The surface material is natural stone, and the base material is ceramic tile, stone material, glass or aluminum honeycomb.
Chinese famous stone composite board explains the bonding of different plates with adhesive, and the surface material, natural stone base material, tile and stone execution standard JC/T 1049-2007
Catalog
1 Classification
2 implementation standards
3 advantage:
A: light weight
B: high strength
C: improving the anti pollution ability
D: more easy to control the color difference
E: the installation is convenient
F:breaking the box
G: the sound insulation, moisture-proof
H: saving energy and reducing consumption
I: reducing the cost
4 price analysis
Classified editor
1) according to the classification of materials:
Stone aluminum honeycomb composite board, referred to as stone honeycomb board
Stone hard substrate composite board
A) – stone tile composite board, referred to as brick
B) stone stone composite board
C) stone glass composite board, referred to as stone pervious plate
2) divided into shapes:
Universal plate
Circular arc plate
3) according to the surface processing degree of surface material is divided into two parts:
Mirror panel 2
Matt panel
Coarse panel
4) divided into grades:
High-class goods
The first grade
Qualified products
Stone composite board – Poacynum
Stone composite board – Poacynum
Executive Standard
JC/T 1049-2007 "ultra thin natural stone composite panel
The insulation project of the horizon insulation and decoration board
Why use the composite tile and the advantage of the composite tile
Related marble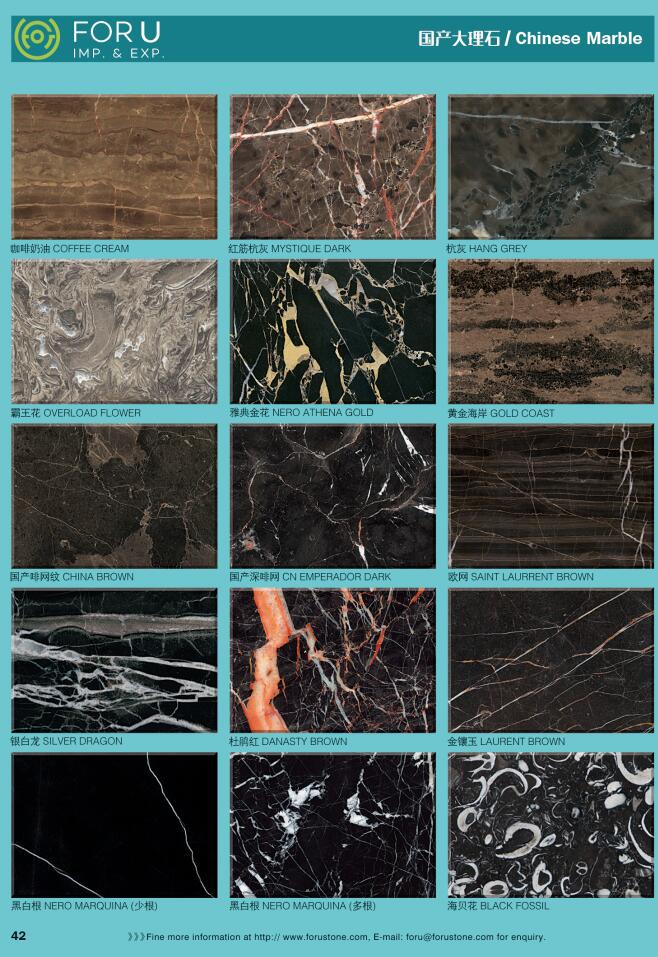 Xiamen For U Import and Export Co.,ltd.devoted to the intergration of stone resources.we service client from the quarry,mining to processing trade and market.Weith extensive cooperation relationship with major marble quarries,we feature masterful talents with decades of experience in raw marble stones,hardworking and passionate stone purchasers,quality inspection and marketing teams.
FOR U Stone have been in stone industry over 20years,with the professional experience we export the stone to all over the such as UK,Austrial,USA,Holland,brasil,Middle East etc
In gratitude everyone in our Xiamen For U Import and Export CO.,ltd team thank u For U long time support and our team will do our best service For U.
Related Product
| | | | | |
| --- | --- | --- | --- | --- |
| Popular Marble Slabs | | Quartz Counter Tops | | Marble Tiles |
| | | | | |
| --- | --- | --- | --- | --- |
| Granite Tiles | | Cube Stones | | Marble Columns |
If you're interested in our calacatta white and nero marquina marble composite with aluninium honeycomb composite panel for elevator wall and ceiling panels, welcome to buy the quality products at an affordable price with us. As one of the leading Stone Honeycomb Panel manufacturers and suppliers in China, we also support wholesale service. For more info, contact us now.