Beige Travertine Pattern Set Turkish Premium Quality Outdoor Tiles
Turkey Beige Travertine is a light cream beige colored porous classic beige travertine. FOR U STONE's Light Beige travertine blocks are usually cut with a vein cut, following the beautiful and special grain of this beige travertine. Orderly parallel veins with perfect spacing and pure color without intersecting colorful veins make this type of stone very graded and challenging. Specific quantities of 20mm and 30mm thick polished Roman Vein Cut Travertine are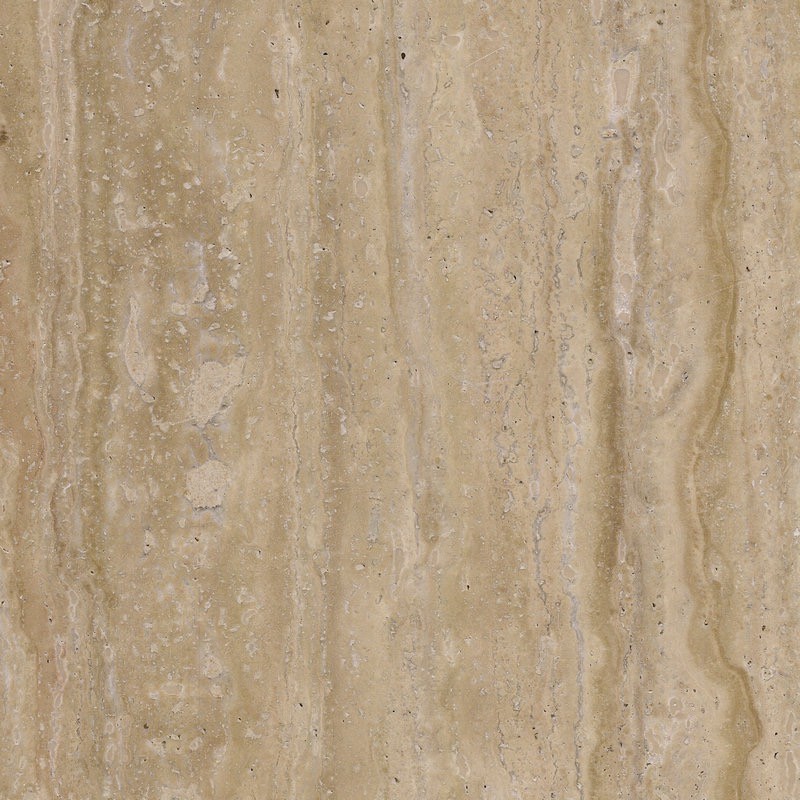 regularly in stock.
Light Beige Travertine has many advantages that set them apart from other floor coverings. First, they come in a variety of colors and styles. So you can choose the perfect type that fits seamlessly into your home. Roman Travertine Slabs are both traditional and historic, having been used to build most of the iconic landmarks around the world throughout history. Many of them remain strong today, demonstrating how durable and resilient they are. Turkish Beige Travertine Tiles can add value to your home and are a low-maintenance, easy-to-work material.
Surface Options of Travertine Stone
Finishes available: Honed, Aged, Polished, Sawn Cut, Sanded, Rock faced, Sandblasted, Bushhammered, Tumbled, Weatheredge beige travertine tile can be commonly used; Exterior – Interior wall and floor applications, countertops, mosaic, fountains, pool, and wall capping, stairs, window sills, etc.
FOR U STONE is one of China's best Roman Beige Travertine Suppliers with the latest technology production and professional team. FOR U STONE provides slabs, tiles, window frames, thresholds, mosaic tiles, bathtubs, sinks, columns, tombstones, stairs, and plinths for our valued customers. If you are looking for a reliable Turkish Travertine Supplier or Marble Wholesaler from China, FOR U STONE offers impressive Turkish stone products at affordable prices and high quality.
Turkey Beige Travertine Tile is a strong material suitable for building surfaces such as wall cladding and flooring. Travertine is naturally porous, but a surface sealer can be used to keep it from staining and to give it a smooth finish. Travertine is often called marble, but that term simply refers to the appearance of the stone.
Basic Info of Travertine Stone
| | | | |
| --- | --- | --- | --- |
| Model Number: | Travertine Classic | Marble Type: | Travertine |
| Warranty: | NONE | Place of Origin: | Denizli, Turkey |
| After-sale Service: | NONE | Surface Finishing: | Polished |
| Project Solution Capability: | NONE | Brand Name: | Xiamen For U Stone Imp. & Exp. Co., Ltd. |
| Stone Form: | Cut-To-Size | Type: | Marble |
| Stone Name: | Travertine | Color: | Beige |
Depending on its composition, Turkish Light Beige Travertine Slab can range from pale yellow-white to reddish-brown.

Once the travertine is formed, it takes time for the minerals to settle. To create this unique surface, travertine is often cut into blocks and stacked. Stacking stones create a brick-like pattern.
FOR U STONE can provide travertine cut-to-size tiles, mosaics, and slabs for any complex project, from residential to sophisticated commercial projects. We can easily process the models and patterns you want with high-technology CNC and Water jet machines.
Travertine is a sedimentary rock formed in hot springs and limestone caves. As a result of its origins, one of the main characteristics of travertine is the numerous tiny holes within the stone.
PROPERTIES of Travertine Stone
Color variations always occur to some extent, even in the same batch.
Catalog – Travertine
Color – Beige, Cream
Country – Turkey
Applications of Travertine Stone | FOR U STONE
Travertine is one of her most popular choices for creating coherent and stylish spaces. Durable, easy to clean, and very accessible. This makes it ideal for large projects and spaces that require smooth uniformity. This natural stone is the perfect material for bathrooms, floors, wall cladding, vanities, window sills, pool surrounds, and stair rugs.
Travertine Inventory | FOR U STONE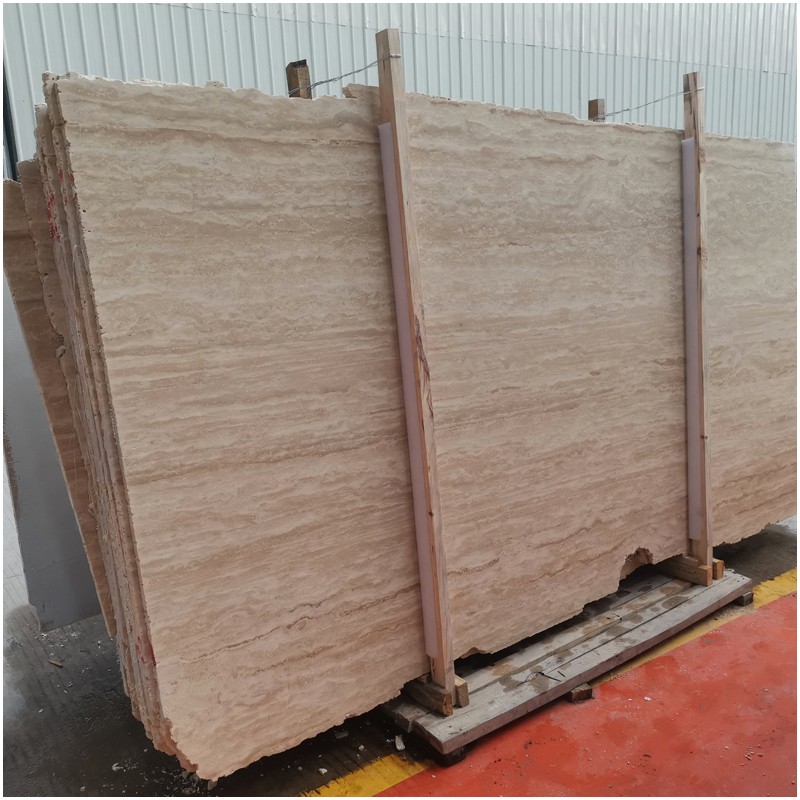 The Travertine Classic is a wonderful beige travertine from Turkey, with a consistent beige color and a light beige color tone. This variation on offer is 1st grade material, top selection that shows very uniform parallel vein and consistent beige color with minimum variation.
Product name

Beige Travertine

Finished

Polished

Standard Sizes

Slabs

Sizes

2400(up) x 1200(up)mm

Thickness

16mm, 18mm, 20mm, 30mm, etc

Cut-to-size

Sizes

300x300mm

300x600mm

300x900mm

600x600mm

1200x600mm or custom sizes

Thickness

10mm, 12mm, 15mm, 18mm, 20mm, 2.5mm, 30mm, etc

Customized

We can produce according to the special request or the drawing from all the customers.

Application

Interior & exterior floors & walls, inside and outside, bedrooms, hotels, schools, supermarkets, and lobbies
External and Internal Floor And Wall Application with Beige Travertine
-Beige Travertine Tiles For Wall Covering Projects
With carefully selected high-quality travertine colors, FOR U STONE is one of the best Turkish travertine suppliers for floor tiles, slabs, mosaic tiles, wall tiles, paving stones, bathtubs, French pattern sets, split tiles, and stairs, is proud to offer molded products. sink and pool surround. If you need a Turkish Travertine Supplier Company or Travertine Wholesaler, we are here to help you with the travertine products you need. FOR U STONE is your one-stop -shop for a wide variety of travertine products.
Travertine Slabs and Wall Cladding Tiles Factory | FOR U STONE
Quality Control
Quality Control

Polished Degree Above 85 Up, Thickness Tolerance For Slab +/-1mm, For Tiles: +/-0.5mm, Surface Flatness:

+/-0.3mm; Color Difference: Control Similar Color, And Pack Separate With A Little Different Color Difference.

7)Terms Of Delivery: FOB or CNF or CIF
Delivery, Shipping And Service
Packing and Loading about classic beige travertine slab
600x600mm: 4pcs/ctn, 1.44m2/ctn, 31.5kgs/ctn
300x300mm: 11pcs/ctn, 0.99m2/ctn, 21.5kgs/ctn
600x300mm: 8pcs/ctn, 1.44m2/ctn, 31.5kgs/ctn
Port
Xiamen
Lead Time:
Leading time within 60 days since receiving down payment
FAQ
Q1: How to test the WATER ABSORPTION RATE of tiles?
A simple method is to pour colored water (like ink/water) on the back of the tile. If ink diffuses, its water absorption is low, otherwise, the ink would seep into the tile. Another method is to touch the back of the tile body. The more powder you get, the higher water absorption will be.
Q2: How many days will an effect shipment after deposit?
If stock is available, we can deliver goods within 7 days after receiving a deposit. If not, it would be about 25 days for new production.
Q3: Can we customize our own cartons without extra charge?
Yes, friend. For the regular producing tiles, if you order more than 5000 CTNS per order, cartons can be customized for free.
Q4: Can you offer me a forwarder for a shipping company?
No problem. We have cooperated with an agent of a shipping company for a long time. Please kindly tell your destination port and we will offer you the detailed information.