Italian Roman Beige Travertine Tiles X Boutique Brand
Italian Roman Travertine, a prized natural stone, enjoys significant popularity among designers, architects, and luxury brands, a testament to its sophisticated color palette and versatile application potential. Distinguished French fashion brand Maison Margiela harnessed this versatility to create a stunning retail space in Shanghai's JC Square Mall, deploying this travertine to create a visual spectacle that aligns with the brand's unique design ethos.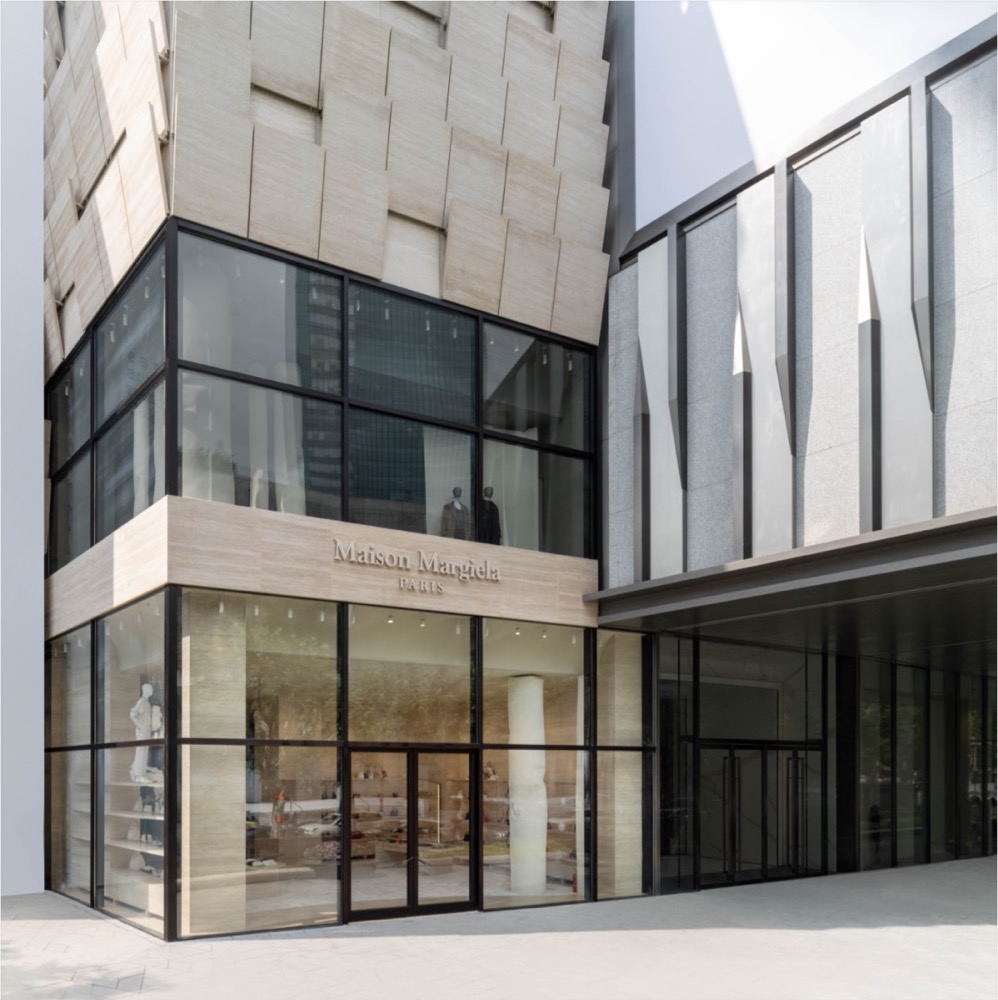 Custom-cut to fit the specific design requirements of the project, the terrain used for Maison Margiela's Shanghai store measures 600x1200mm and 600x45mm, covering a total area of 300 SQM. The understated hues of Italian Roman Travertine are beautifully complemented by a matte finish, creating a perfect balance of texture and color. This treatment not only enhances the stone's natural beauty but also brings a tangible sense of luxury to both the exterior and interior of the boutique.
At the heart of Maison Margiela's Shanghai store is an innovative design approach known as the decortique-inspired design code. Developed in collaboration with Amsterdam-based architect Anne Holtrop, this design philosophy emphasizes a deconstructed aesthetic that perfectly aligns with the fashion brand's unique identity. The combination of Italian Roman Travertine Wall Tiles and this design philosophy results in an architectural marvel that both reflects and enhances Maison Margiela's brand values.
The facade of the Maison Margiela store, cloaked in Roman Travertine Facade Tiles, is a visual treat. In the upper part of the exterior, travertine slabs are hung at an angle and backlit, generating a distinctive artistic effect that captures the viewer's attention. This creative use of light and angle adds a dynamic touch to the building's exterior, illuminating the Maison Margiela brand values in a physical format.
Moving inside the boutique, the Italian Roman Travertine Wall Cladding Panel continues to hold sway. Used for flooring and back walls, it provides a refined and consistent backdrop for the brand's luxury offerings. Here, the versatility of this natural stone is fully unleashed. The travertine's subtle color variation and distinctive veining provide a harmonious contrast to the high-fashion pieces on display, allowing the products to shine while maintaining an environment of understated luxury.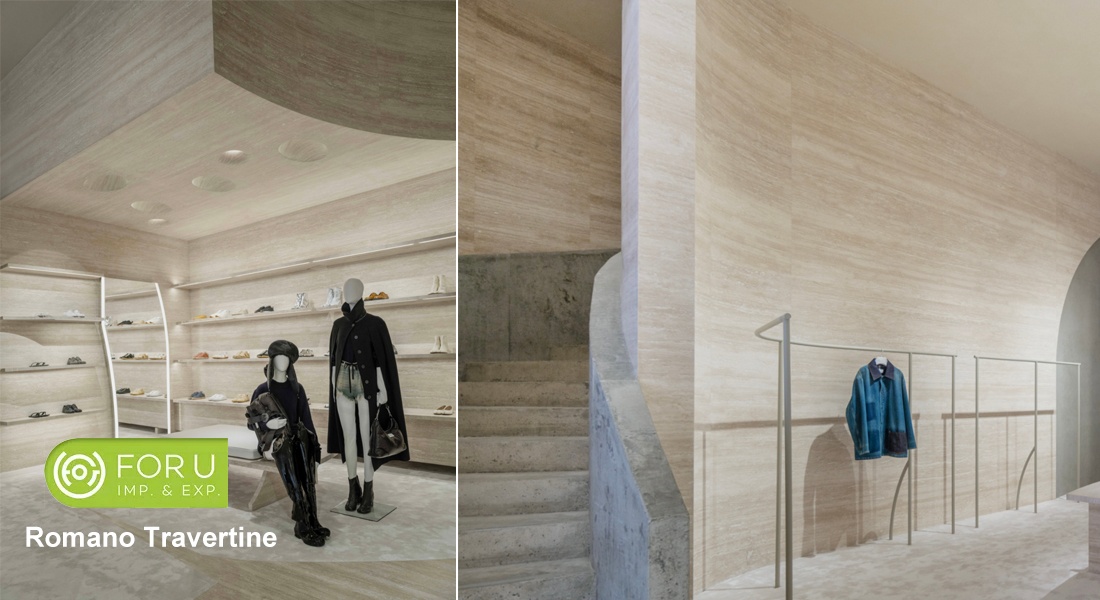 -Vein Matched Designs with Roman Beige Travertine Wall Tiles in Boutique Brand Store, Honed and holed filled processing, with the LED light one, make the whole store interior space brighter.
The Maison Margiela Shanghai store, boasting a retail space of 515 square meters spread over two floors, is an exemplar of how Italian Roman Travertine Wall Tiles can be leveraged to create luxury spaces. The stone's presence is felt throughout the store, from the exterior façade to the interior walls and floors, creating a unified aesthetic that is as inviting as it is luxurious.
Italian Beige Travertine's extensive use in the Maison Margiela store is a shining example of how natural stone can elevate architectural design. The understated beauty and versatile application of this travertine contribute to creating an immersive retail experience that is a testament to Maison Margiela's brand ethos and commitment to luxury. As more high-end brands look to express their unique identity through their physical spaces, Italian Roman Beige Travertine is poised to continue its reign as a material of choice in the world of luxury retail design.
If you wanna a realiable travertien floor and wall facades panel supplier in China, contect FORU STONE any time you like. We are provides high quality and customized sizes project tiles for any interior and exterior projects. E-mail Us Today for more details

Related Products