Luxury Villas Beige Marble Projects, The Luxury And Elegance Of Marble Stone
The rich and versatile range of beige marble tones makes it suitable for use in any architectural space Premium. Botticino's Venetian style, with its beige sharpness and subtlety, creates a sophisticated, traditional, and livable environment.
The ability of luxury villas beige marble to blend with distant memories, unlike any other natural stone, evokes the essence of Mediterranean culture.
Natural Beige marble enhances all types of projects. It is capable of enhancing the beauty of indoor and outdoor walls and floors. It also shines with its own light in the bathroom or as kitchen countertops.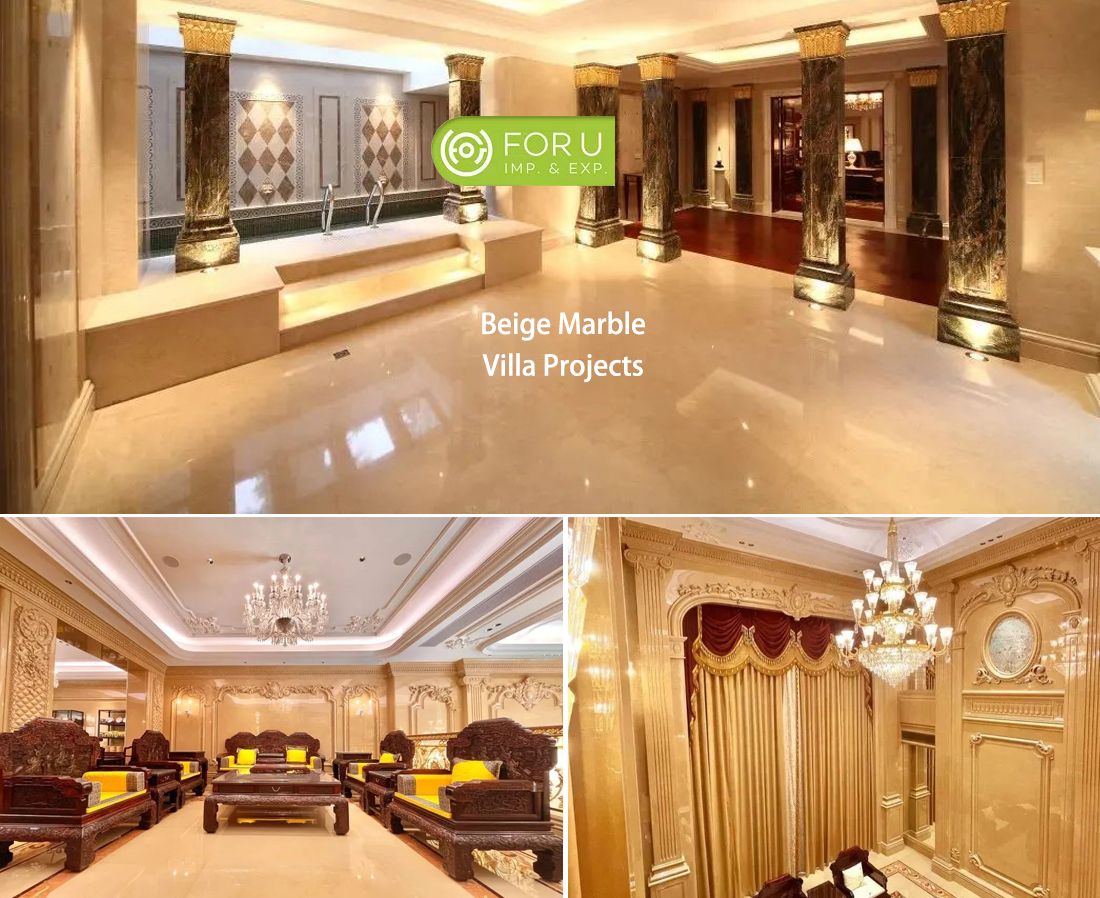 The luxury villas beige marble texture looks like a natural one. The perfect arc wall carving panel or column, and fine medallion add vitality to the pure space design and create a taste of artistic life.
The interior decoration of the villa is largely made of beige marble, which creates a luxurious, elegant, exquisite and warm effect through stone decoration, carving and lines.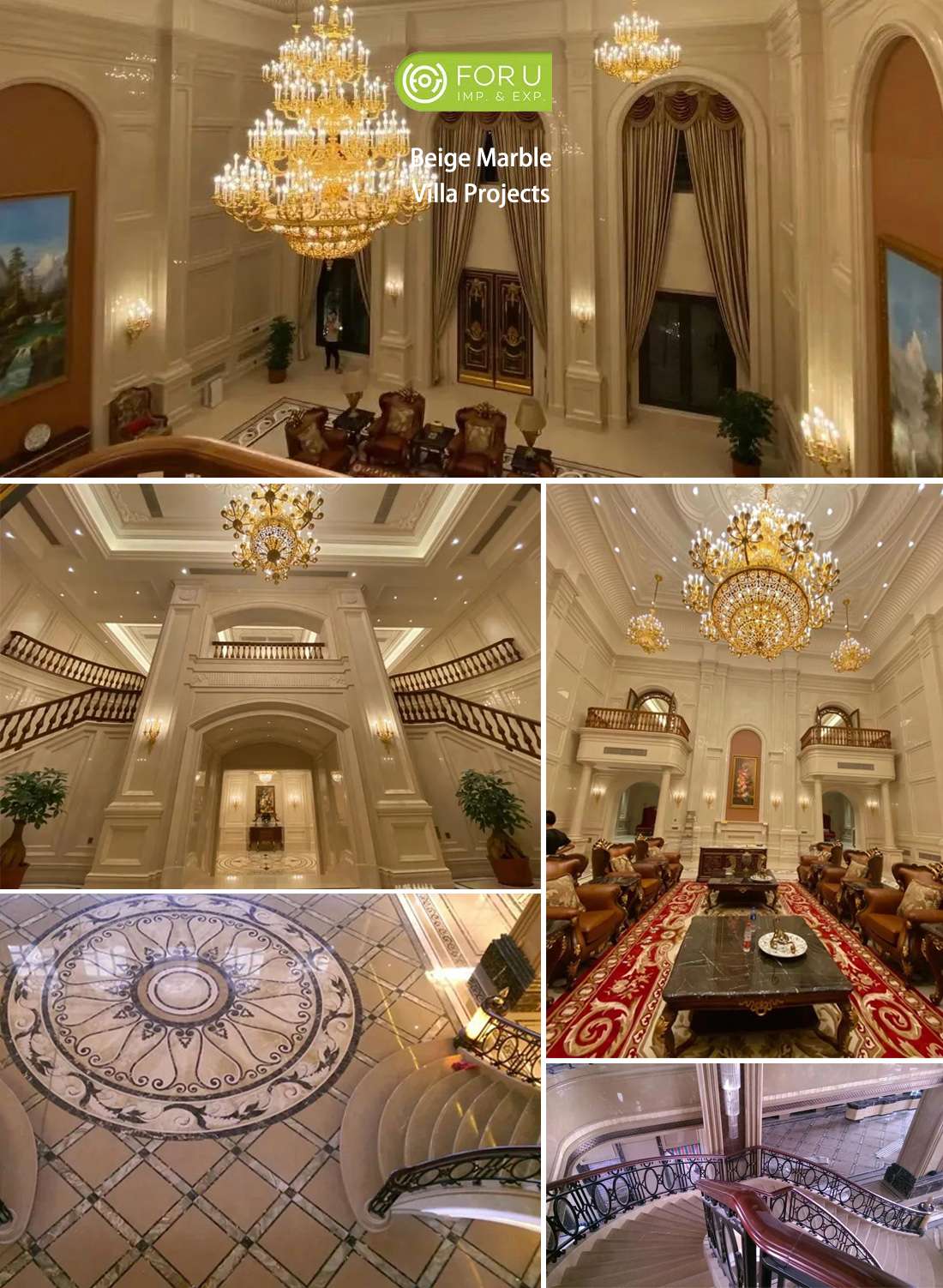 Beautiful and dignified, elegant style, which is what the marble villa gives us. Luxury villas beige marble comes from the precipitation of nature for hundreds of millions of years. It integrates the aura of heaven and earth, which is exactly the essence of its gorgeous and refined.
The luxury villas beige marble stone is dignified and luxurious, and the pattern is crystal clear, which can be contrasted with the stone. The two are mutually reflected and set off.
Beige marble is a popular color among marble stones because it complements a wide range of furniture and decorations. An eclectic and sophisticated space is created by combining warm beige tones and rich marble textures. For U Stone's Natural Beige Marble exudes luxury and grandeur without being too overpowering. Beige marble's subtle grandeur can add richness to any space, but it must be seen in the right place in your home. It is a lovely off-white stone with veins of white and gold. Beige.
It is the most common type of beige marble, and it is frequently used for off-white marble floors.
Why Choose Luxury villas Beige Marble / Cream Marble
Luxury villas beige marble is one of the most beautiful and popular building materials that builders and architects choose for their homes. It is a natural product that offers its owner considerable beauty, and one never gets tired of contemplating its beauty.
Since it has been used for centuries, it also helps create a luxurious look for your home, and there are many different styles to choose from. One of the most popular colors is beige, and people find beige to be beautiful. There are several reasons:
First, beige is a great color that goes well with any color scheme. It's also universal, allowing new homeowners to come in and customize their decor to suit their own tastes and styles. In addition, Luxury villas beige marbleis durable and easy to clean. Being a permanent option, we know it will stand the test of time.
With our exhaustive collection of marble wall tiles and floor tiles, we have expanded our customer base overseas and have a sizable clientele in various other countries.
Our vision is to improve the quality and design of products continuously and to increase customer focus.

Related Products