Patagonia Quartzite: The Eternal, Romantic, Brilliant, and Mysterious Stone for Residences and Real Estate Projects
Patagonia Quartzite from China factory is a luxurious and elegant stone that is perfect for enhancing the beauty of indoor spaces. Its unique properties and exquisite appearance make it a popular choice among homeowners, designers, and architects. With its unparalleled beauty, strength, and durability, Patagonia Quartzite is a perfect fit for any indoor decoration project.
Because of its exceptional strength and hardness, the stone is an excellent choice for high-traffic areas such as kitchen countertops, bathroom vanities, and flooring. The use of beige and light brown tones with translucent grey and golden veins adds depth and dimension to any space. The layered texture and rich colors of the stone create a stunning visual impact that will stand out in any indoor space.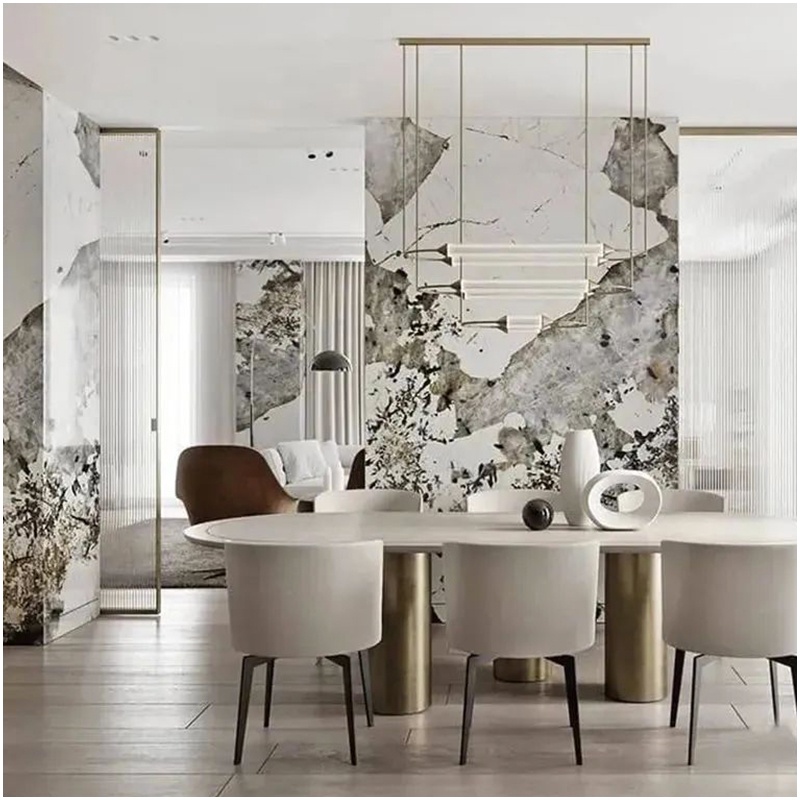 Mansion Indoor With Patagonia Quartzite Tiles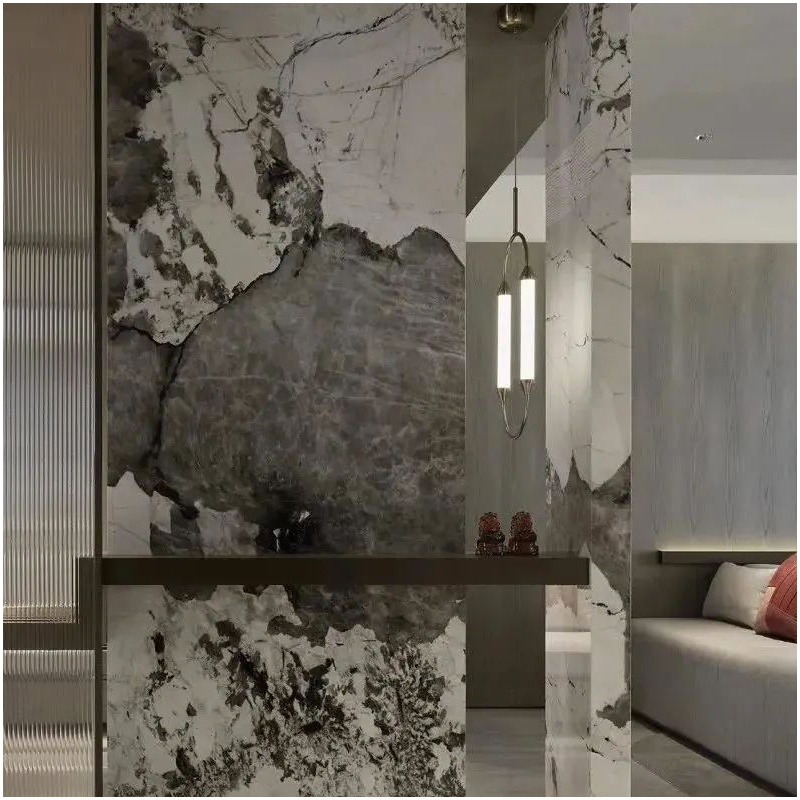 Patagonia Quartzite Livingroom Wall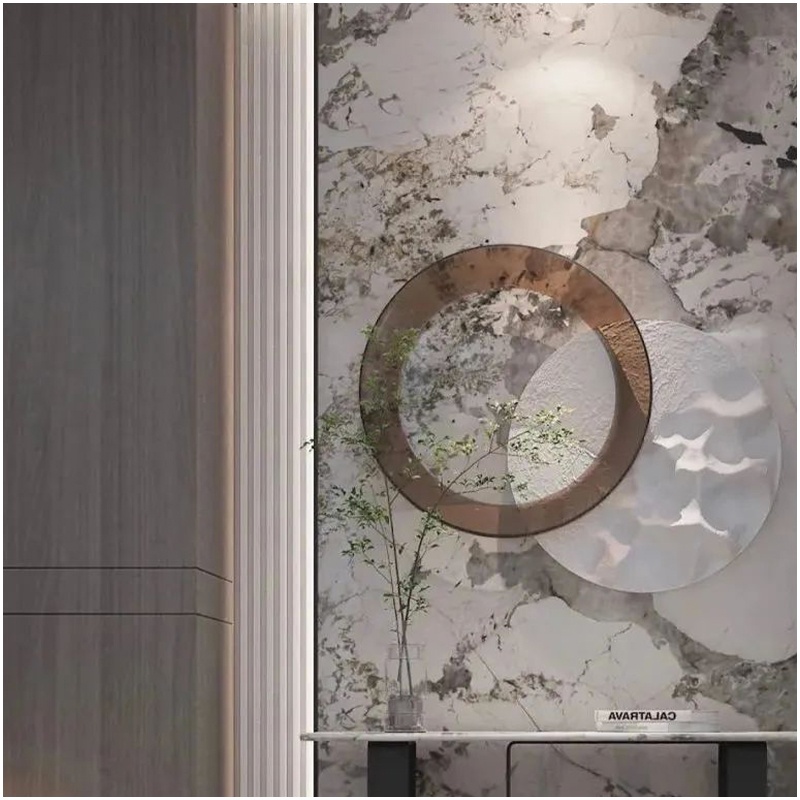 Patagonia Quartzite Tiles For Wall Background Designs
Because of its distinctive patterns and colors, the stone is also an excellent choice for interior flooring and walls. The layered texture and natural colors of the stone combine to create an intricate and one-of-a-kind design that is ideal for adding depth and dimension to any room. It's ideal for creating a rustic, warm atmosphere in living rooms, bedrooms, and dining rooms.
The Mystical of Patagonia Quartzite In Livingroom Space
Wall Background Designs with Patagonia Quartzite Book Matched Designs
The intricate combination of gold silk and jade textures in Patagonia Quartzite from manufacturer creates a stunning three-dimensional effect, adding depth and dimensionality to any space. When used as a background wall in a living room, the multi-layered superimposition of these textures gives the design an elegant and visually impactful look.
The gold silk and jade textures complement each other perfectly, resulting in a luxurious and harmonious finish that is both natural and sophisticated.
This combination of textures is unique to Patagonia Quartzite, adding a touch of exclusivity and individuality to any indoor decor project.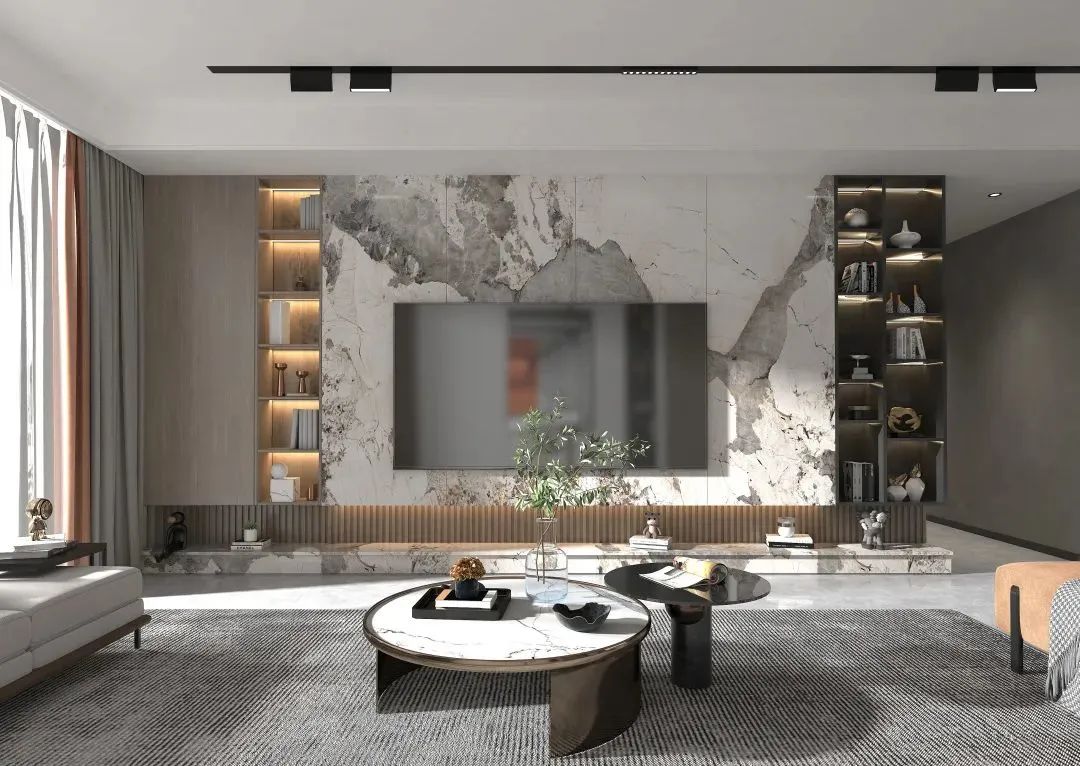 Furniture Designs | Patagonia Tables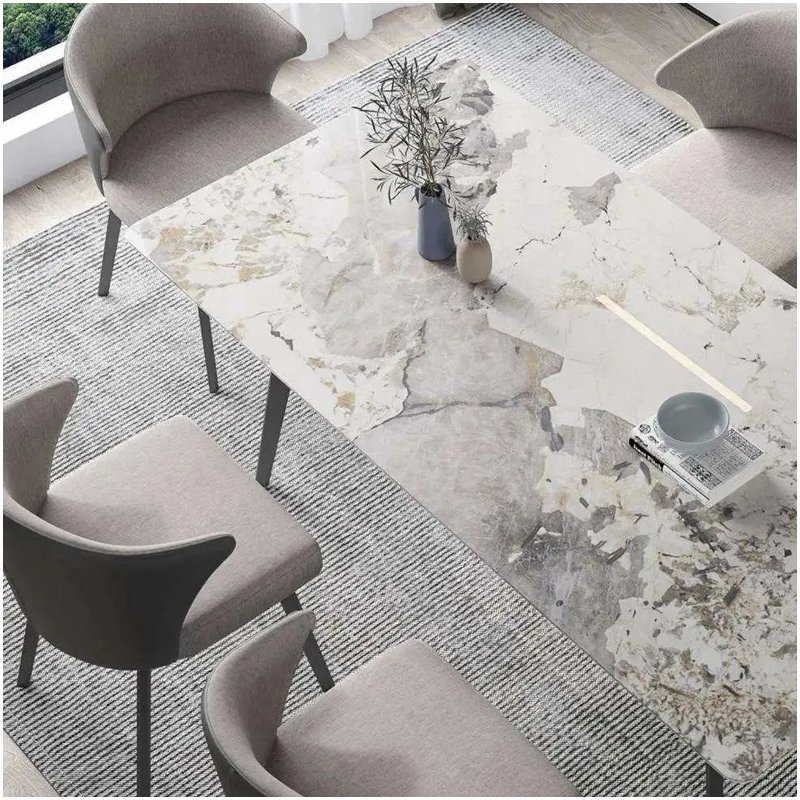 Patagonia Quartzite Stone Tables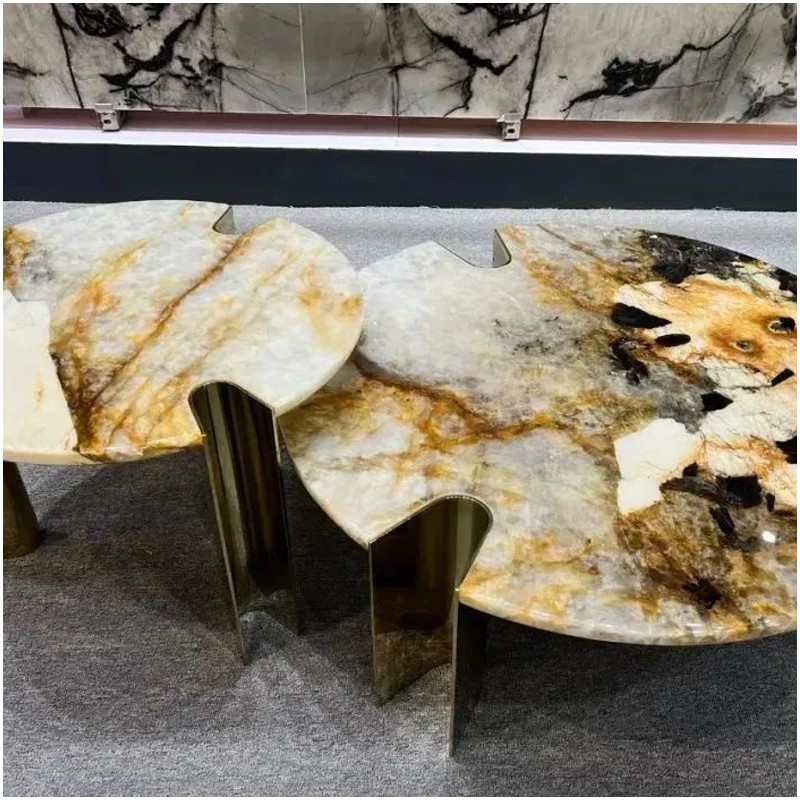 Patagonia Quartzite Coffee Tables | End Tables
The luxurious Patagonia stone has an artistic texture and a one-of-a-kind material combination, making it a personalized piece of art that adds to the fullness of any space's decorative surface. The ingenious combination of texture, color, and material in the stone creates an elegant and sophisticated visual feast that will stand the test of time.
Quartzite Patagnia's from supplier benefits go beyond its use in traditional interior design. It is also highly sought after by furniture designers due to its high durability and dirt resistance. It is an adaptable material that has been used to make dining tables, coffee tables, and side tables. The intricate patterns and textures of Patagonia Quartzite stone add to the aesthetics of the furniture, while its durability ensures that it can withstand daily wear and tear.
Natural Gifts of Patagonia Quartzite For Floor and Wall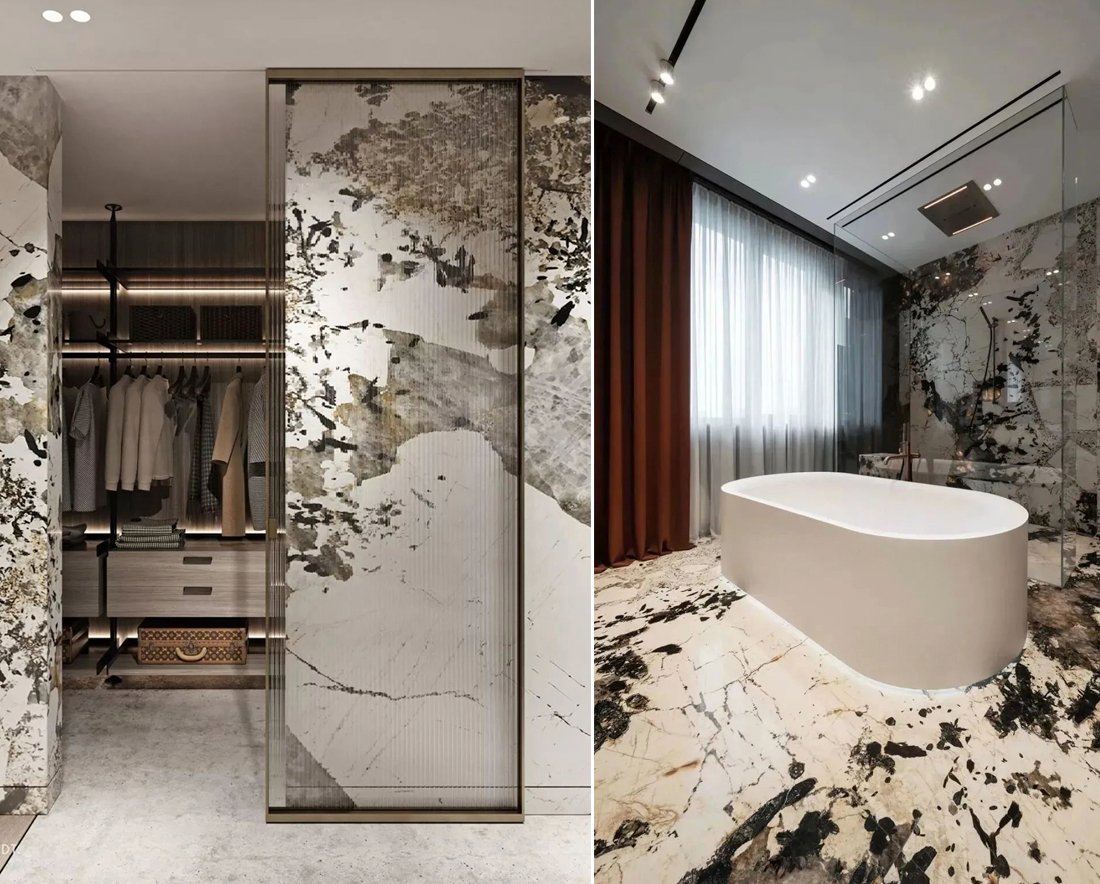 -There are no fancy deco/designs or strong colors, but with a simple and yet textured space design, Patagonia Quartzite Tile brings a peaceful and noble visual experience to people.
This stunning natural and luxurious stone serves as both a decorative and functional element. Its superior strength and resilience make it an excellent choice for everyday furniture, particularly in high-traffic areas. Because of its natural beauty and durability, it is an excellent choice for homeowners who want to add a touch of elegance to their homes. Quartzite Patagonia is a true natural masterpiece, with exquisite and one-of-a-kind qualities that make it one of the most highly sought-after luxury stones on the market. It is a long-lasting investment in quality and style that will add a touch of refinement and sophistication to any interior design project.
For Searching for Luxurious Natural Stone Like Patagonia Quartzite for your coming projects, please freely connect Eric Hong anytime you like.

Related Products