Luxury Calacatta White Marble Mansion Interior Designs
The processing methods of Calacatta White Marble [https://www.forustone.com/products/marble/white-marble-tiles-600×600/]in space use can be divided into three types: weight removal, visual guidance, and material weakening to highlight the totem mood.
1. White Marble Stone Wall stacking and lightweight treatment
Use stones of the same type or color system to form a unified texture and spatial rhythm in the space to ease the heaviness caused by more rocks in the space, light and soothing decorations, such as knitting and cloth arts, can be used on soft decoration. A more advanced approach is to use transparent materials to split the stone interface elements and remove the weight and thin treatment.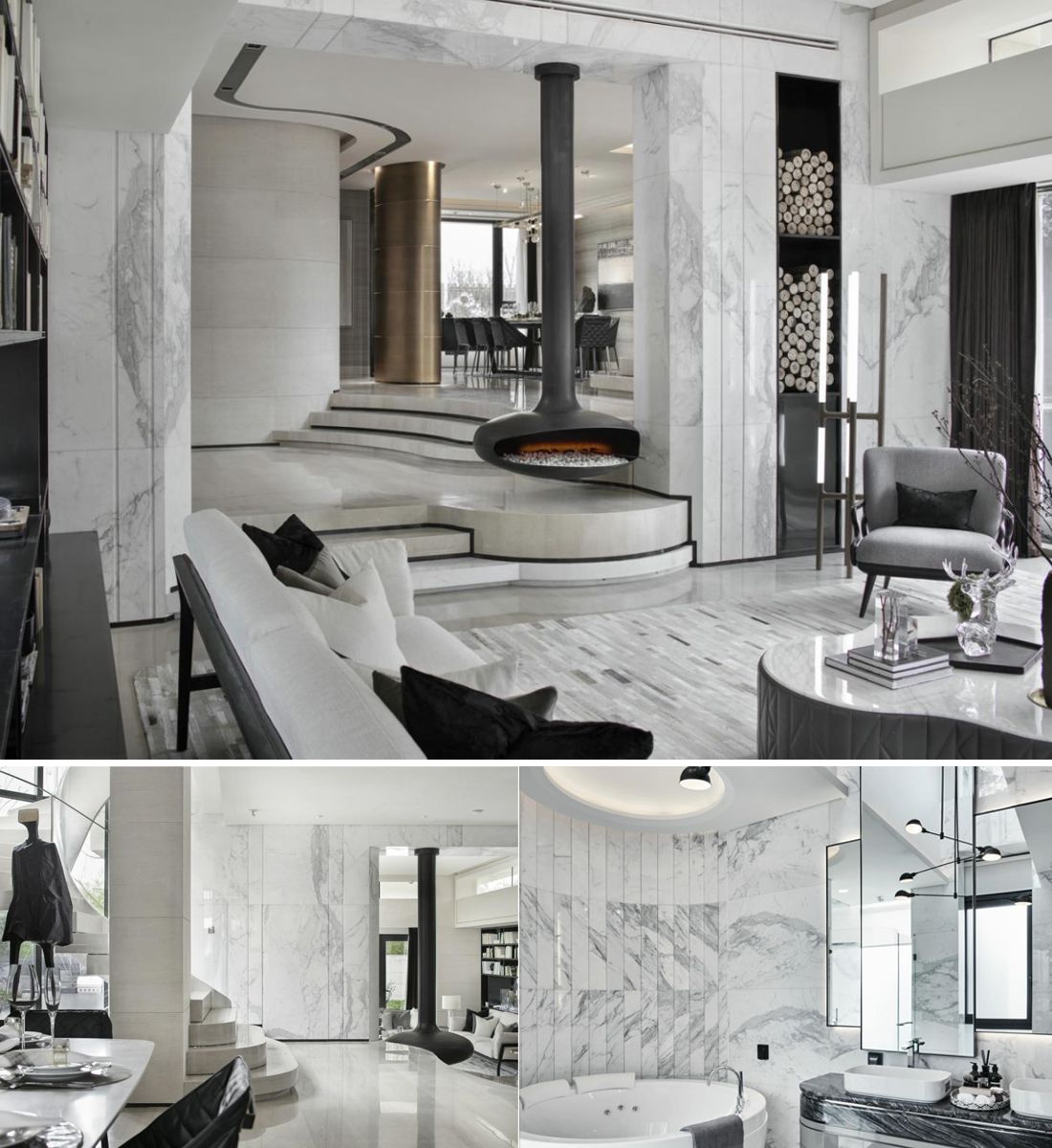 -Calacatta Marble Wall Cladding Designs For a 500 SQM Mansion Project | Application Location: 107 Villa in Tangbei Shallow Mountain, Suzhou
In Suzhou Tangbei Qianshan 107 Villa, white stone steps and white fish belly wall stones are used to control the overall white tonality of the space.
In terms of appearance, to prevent the stairs from blocking the line of sight, marble stones are used for stacking, and silver foil is added at the edge of the stone steps.
In this way, under the reflection of light and shadow, the silver foil supports the steps like a transparent ribbon, visually making the whole stair volume light, even feeling off the wall. The final effect is that when looking from room to room, the stairs are suspended in the air like a three-dimensional sculpture.
2. Pixel cutting processing of fish maw white marble
The fish belly white marble itself is very rich in patterns and pure in texture. By using the collage processing method of interface segmentation patterns, these kinds of landscape patterns can be recombined to become richer and more varied.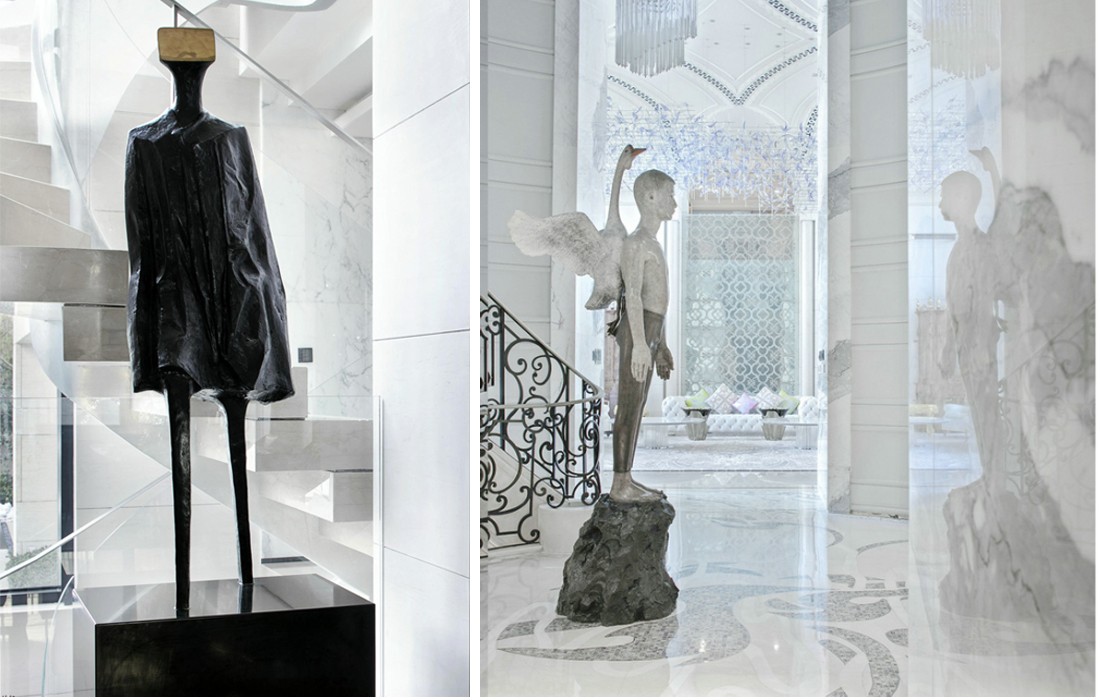 3. White Marble Stone mosaic pattern extends the vision
The white marble mosaic stone floor tile inlaying process is ancient and traditional, but it can also be well integrated into new fields to show new ideas. Mosaics are in the stone. The pattern formed by this will form a visual "extension", enrich the dynamic sense of space, and strengthen the guiding role of space.
Delux Calacatta marble is produced in the CARRARA mining area of Italy and belongs to white marble. Because the color is similar to the color of a fish belly, it is called fish-belly white. Its color and luster are good. After laying, it has jade-like moisture and elegance. It is a luxury marble often used in our interior design.