Product Details
China G603 granite Grey and white cheap granite for tiles
1: Product description
Granite G603 ,also called mountain grey granite. G603 granite is a kind of floor tile, compact structure, hard texture, acid and alkali resistance, good weatherability, can be used for a long time outdoors.
China's famous granite G603 compact structure, hard texture, acid and alkali-resistant, good weather resistance, can be used outdoors for a long time
Granite features also include high bearing capacity, compressive strength and good ductility, easy grinding, cutting, forming, can be produced thin plate, can be made of various surface effects, polishing, grinding, polishing, sandblasting, water treatment, fire and so on. Generally for the ground, steps, steps, eaves mouth base, etc., for interior walls, ground decoration, cylindrical and so on.
2:Product Specification for China G603
Chinese Name: G603

English Name: salt and pepple ,Mountain grey granite

Origin: Jinjiang, Quanzhou

Category: Granite

Color: white and gray

Texture: hard texture, acid and alkali-resistant, good weather resistance

Stone Charactistic features

The looking is As the salt and pepple mix together.

Technical parameter editing

Compressive strength (C.S): 156.6Mpa

Flexural strength (M.R): 15.8Mpa

Rock Stone density (B.D): 2.65 g/cm3

Shore hardness (S.H): 106HSD

Water absorption rate (W.A): 0.33%

Slabs Thickness :15-30mm regular thickness and other thickness according to order

Edge styles for vanity tops etc: Eased, Flat, Full Bullnose, Half Bullnose,Ogee, Bevel, Laminated, Dupont etc

Surface Finishing : Polished/Honed/Brushed/Flamed, chilis , bushhammered,natural split,tumbled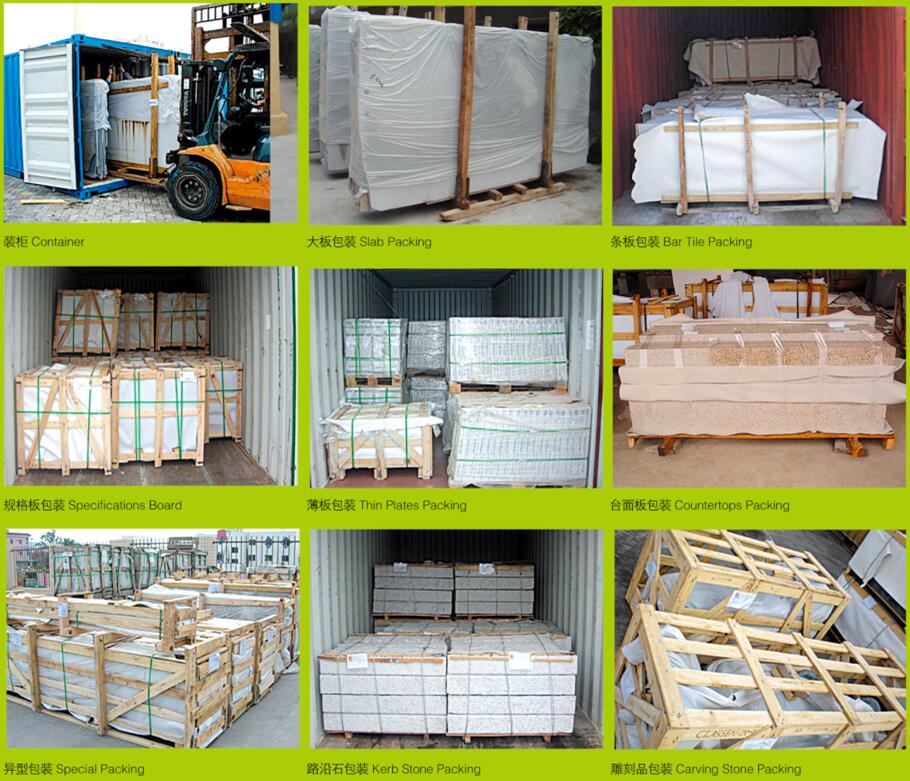 Xiamen For U Import & Export Co.,ltd is a corporation combined with factory and trade company.Ever since its foundation in 1990 and now become one of the leading experienced quarries owner and natural stone manufacturer and export in China. Export transaction started in 2006,owner over 400 customers from all over the world by now. we have been specilizing in quarrying ,manufacturing &globally exporting high quality products including Granite, Marble,Onyx, Quartz, Artificial marble,Basalt,Travertine, Limestone,Blue Stone, Slate,Sandstone,Composite tiles etc,


Related Product
| | | | | |
| --- | --- | --- | --- | --- |
| Popular Marble Slabs | | Quartz Counter Tops | | Marble Tiles |
| | | | | |
| --- | --- | --- | --- | --- |
| Granite Tiles | | Cube Stones | | Marble Columns |
If you're interested in our china g603 granite grey and white cheap granite for tiles, welcome to buy the quality products at an affordable price with us. As one of the leading Granite Tiles manufacturers and suppliers in China, we also support wholesale service. For more info, contact us now.