Luxurious Decor Case with Calacatta Gold Italian Marble
As one of the most luxurious and most classic white marbles from Italy, Calacatta Gold Marble is popular among many designers and construction builder companies. They love these luxurious white marble veins, which features a gray and golden yellow pattern through the milky white backdrop. You can find many luxury mansions, hotels, and Boutique flagstores using this Calacatta Gold Marble Tiles from floor and wall applications.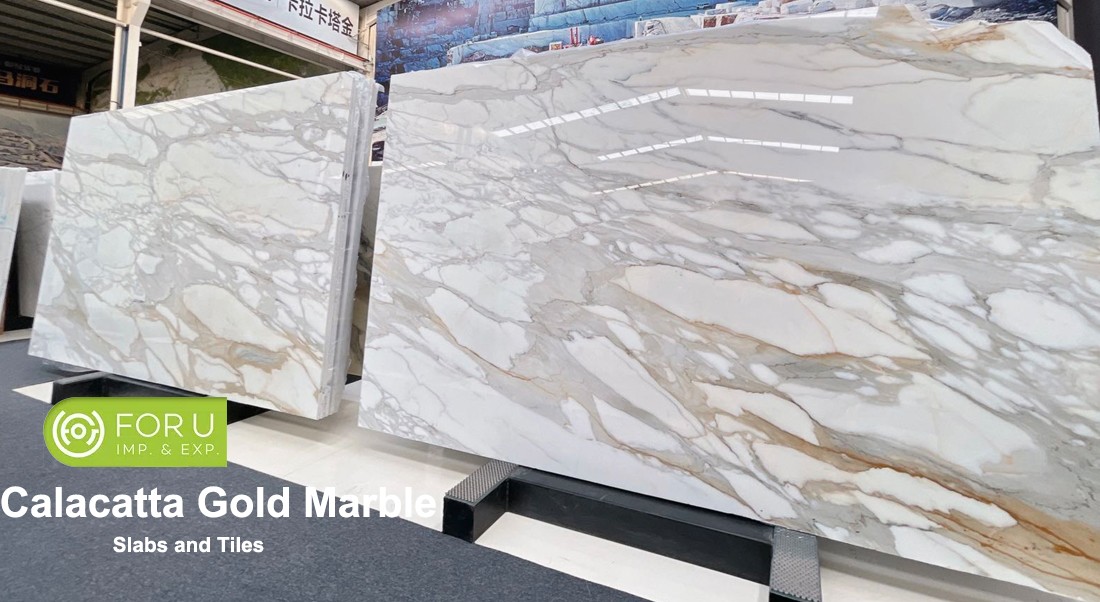 -New Polished Marble Slabs-Calacatta Gold 18mm thickness Marble stock in FOR U STONE Slabs Sales Warehouses. Over 2000 SQM Calacatta Gold Marble Slabs are ready to delivery or processed into different customized items.
High-quality Calacatta Gold Marble, on the other hand, is a stone material that is highly sought after by designers due to its exceptional quality and low output. It is considered the most expensive luxury in Carrara mines, which makes it a valuable asset in the construction industry.
The use of Calacatta Gold natural marble in the design of high-end buildings has become increasingly popular in recent years. From the Beijing SKP flagship store, Shanghai IMP store, and Guangzhou Taikoo Hui store to the Amsterdam Schiphol Airport store, the exterior facade wall design of these buildings has incorporated this luxurious marble material.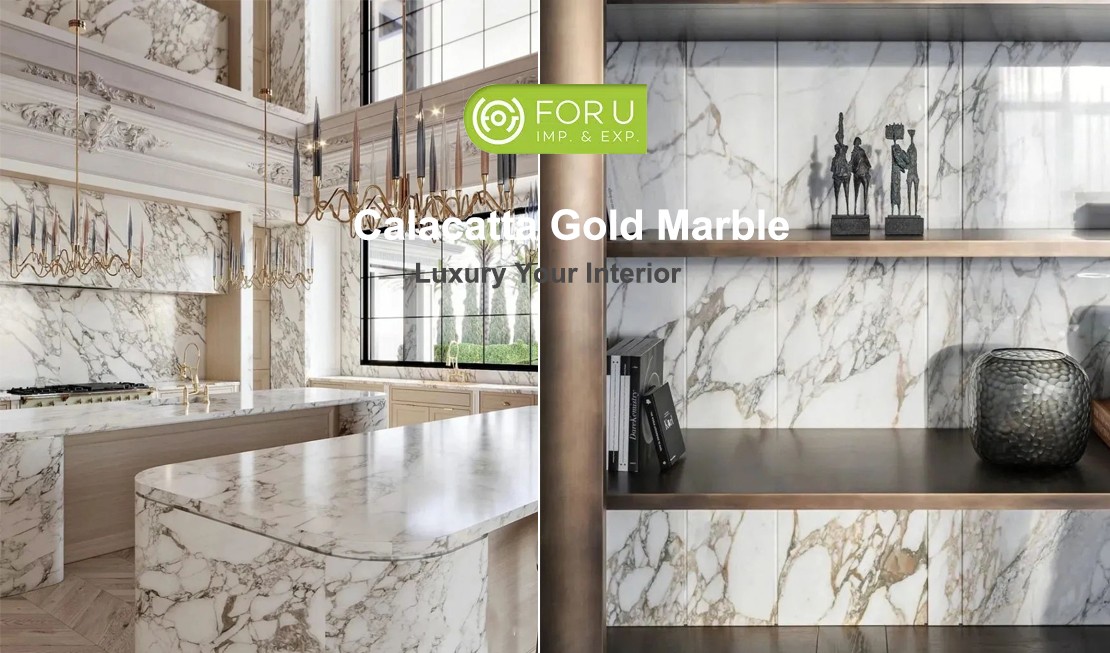 -Calacatta Gold Marble Countertops and Feature Wall Cladding are main usages of this luxurious marble.
One of the most recognizable features of these buildings is the entrance, which is adorned with exquisite and eye-catching Calacatta Gold natural marble. This feature has attracted the attention of many major stars, who have visited these stores and checked in to appreciate the luxurious and elegant beauty of the marble.
The Calacatta Gold Marble is highly versatile and can be used for both indoor and outdoor design projects. When used for large-area laying, it creates a calm and luxurious atmosphere, while small-area embellishment gives a subtle and exquisite touch. Its use indoors includes mosaics, walls, stairs, and floors, while it is also suitable for outdoor features such as fountains and swimming pools.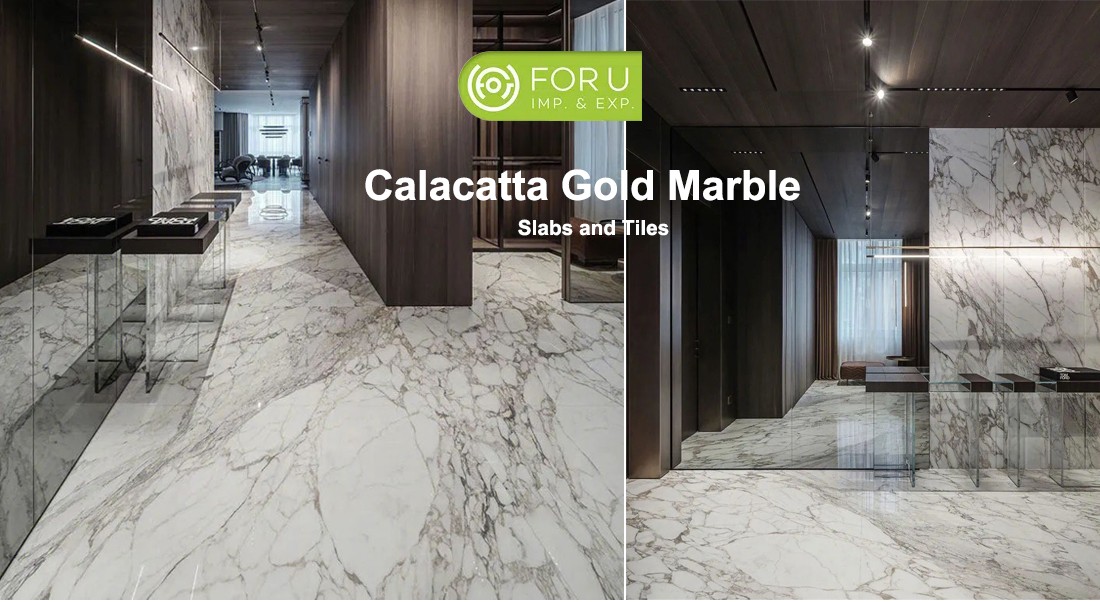 -Floor Covering Tiles in Calacatta Gold Marble is also one common option in high-end interior decor. You may find these luxurious marble flooring tiles in some deluxe hotels, and luxury brand flagstores.
When used as a flooring material, the Calacatta Gold Marble gives a feeling of sophistication and elegance. The use of this material on walls creates a unique visual effect, making the space feel grand and luxurious. The marble's unique characteristics also make it ideal for creating beautiful and intricate mosaics, which can be used to enhance the beauty of any space.
The Calacatta Gold Marble is a rare and luxurious stone that adds a touch of elegance and sophistication to any design project. Its unique characteristics, including its distinctive veining and exceptional quality, make it highly sought after by designers and builders around the world. Its versatility and beauty make it a perfect choice for any indoor or outdoor design project.

Related Products