Natural Marble Stone Factory
Luxurious and Elegant Interior
FOR U STONE specializes in providing high-quality and exquisite natural marble stones for luxurious and elegant interior designs. We take pride in being a one-stop marble stone manufacturer and supplier for both residential and commercial estates in China. Our extensive range of marble stones includes white marble slabs, wooden marble, quartzite slabs, and beige marble, which can be seamlessly integrated into any house and real estate project. We offer an array of marble products, including marble slabs, marble tiles, marble countertops, marble columns, marble medallions, marble stairs, grey marble slab and much more.
Extensive Range of Marble Colors | FOR U STONE Factory

FOR U STONE is a highly respected natural stone supplier, offering an extensive range of marble colors sourced from quarries around the world. You can choose from: white wooden marble, gray marble slab, volakas white marble, pietra gray marble, silver travertine slabs, white marble slabs, porcelain marble slabs.Their collection features a variety of exquisite patterns and hues to meet the diverse needs of their customers. The company places a strong emphasis on quality and is committed to providing clients with the best natural stone options for their projects. Whether for residential or commercial use, FOR U STONE offers a range of services to ensure clients find the perfect natural stone solutions for their needs. Their factory provides natural marble for both interior and exterior projects in residential and commercial estates.

1:White Marble Collection: Our collection features a variety of luxurious and elegant marble options, including the highly sought-after Calacatta Marble, Statuario Marble, Bianco Carrara Marble, Marmara Marble, Volakas Marble, Thassos Marble, Panda White Marble, nero marquina marble slab, pietra gray marble and Chinese White Marble. Each of these exquisite marbles is renowned for its unique patterns, textures, and hues, making them perfect for enhancing the visual appeal of any space. Whether you're looking for a classic or contemporary look, our white marble collection is sure to offer the perfect solution for your project.

2: Grey Marble Range: This is a hot favorite, and in trend among customers, and it is likely to remain one of the most popular marble colors in the years to come. We offer an extensive variety of over 50 grey marble options, including Tundra Grey Marble, Emperador Gray Marble, Pietra Grey Marble, grey marble slab, Cinderella Grey Marble, Grigio Carnico Marble, and many more, all available at competitive prices. These natural stones are of the highest quality and are carefully sourced from quarries around the world. Our commitment to providing our customers with exceptional natural stones at competitive prices is unmatched, making us a leading supplier of grey marble in the industry.

Black Marble Series: Our collection features some of the most sophisticated and luxurious black marbles that can enhance the aesthetic appeal of any space. With a variety of unique patterns and characters, our black marble collection includes Nero Marquina Marble, Grand Antique Marble, Fossil Black Marble, Sahara Noir Marble, and Nero Portoro Marble. Each marble in our collection is carefully selected to ensure the highest quality and provide customers with the best natural stone options for their projects.

3: Wooden Grain Marbles: This is a unique and distinctive collection that features natural marble with wood-like patterns. These marbles in vein-matched designs are perfect for indoor flooring and wall applications, and the extensive collection includes white wooden marble, Grey Wood Vein Marble, Athens Grey Marble, Silver Wave Marble, Serpeggiante Italian Marble, and Eramosa Marble, among others. The company specializes in providing high-quality wooden marble slabs, tiles, and countertops for both indoor and outdoor projects. With a focus on quality and competitive pricing, FOR U STONE is the perfect choice for all your wooden marble needs.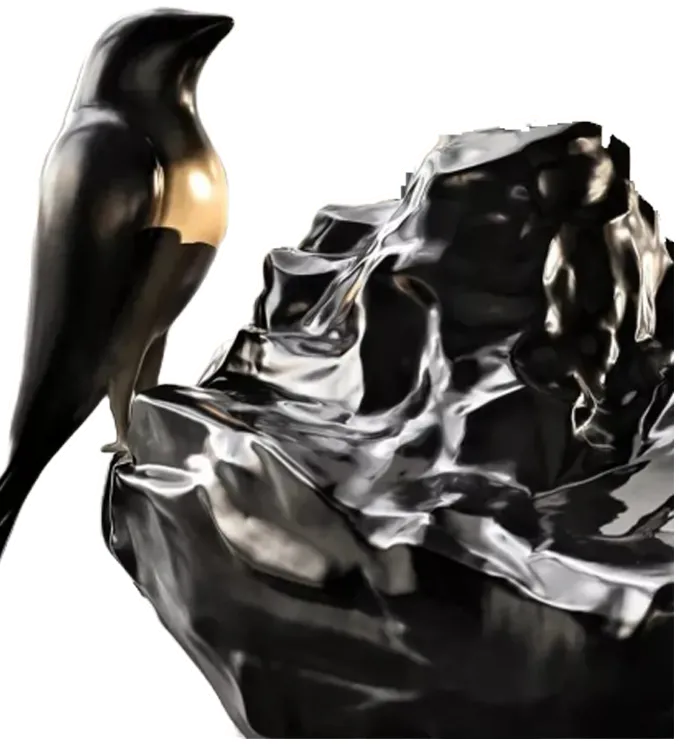 Exploring the Different Surface Options for Natural Marble Stone

1: Standard Surface:
The most common surface treatments for natural marble are polished and honed. Polished marble has a smooth and glossy surface, while honed marble has a matte finish with a slight sheen. Other surface treatments include brushed, acid, and sandblasted, each providing a unique texture and appearance.

2: 3D Surface:
This technique involves carving a three-dimensional pattern or design into the marble surface using advanced machinery. It adds depth and texture to the surface, making it more visually appealing.

3: Waterjet Surface:
Waterjet technology involves using a high-pressure water jet to cut precise patterns or designs into the marble surface. This technique is often used to create intricate and detailed designs on marble tiles and slabs.

4: CNC Surface:
Computer numerical control (CNC) technology allows for precise and intricate cuts to be made on marble surfaces. This technology is used to create unique designs and patterns on marble tiles and slabs, such as geometric shapes and ornate motifs.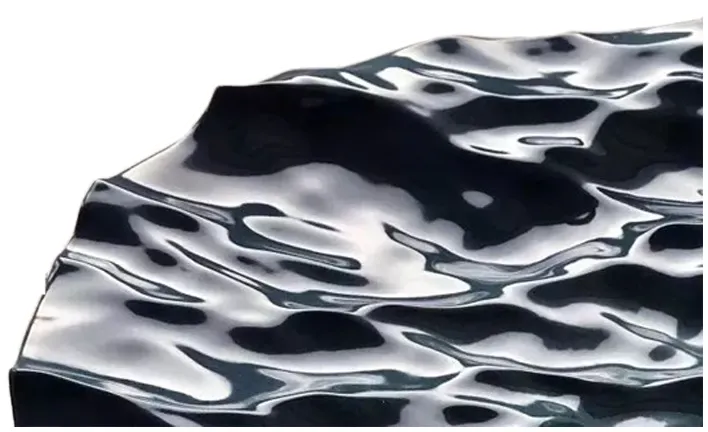 Hote | Commercial Estates | Resort | Malls
For high-quality natural marble stone projects, turn to the expert team at FOR U STONE. Our extensive collection boasts a vast selection of colors and finishes, including a special line of goods tailored to even the most discerning tastes. With years of experience in the industry, we know how to make marble work for a variety of architectural applications, providing a touch of luxury to any space. Our marble slabs offer seamless splendor, elevating the ambiance of any room. We offer a range of sizes, including popular slab, tile, countertop, column, and mosaic options, all renowned for their brilliant colors and spectacular veining. Trust us to deliver elegance and quality in every project.
With years of experience in the industry, we have a deep understanding of how to make marble work for a variety of architectural applications. From grand entrances and stunning foyers to sleek and modern kitchens, our marble can elevate any space with a touch of luxury. Our marble slabs offer seamless splendor, providing a stunning backdrop to any room. Our range of natural marble sizes includes popular slab, tile, countertop, column, and mosaic options, allowing our customers to create a truly customized look. we believe that every space deserves the timeless beauty of natural marble. Trust us to provide you with the perfect natural marble stone project for your home or business.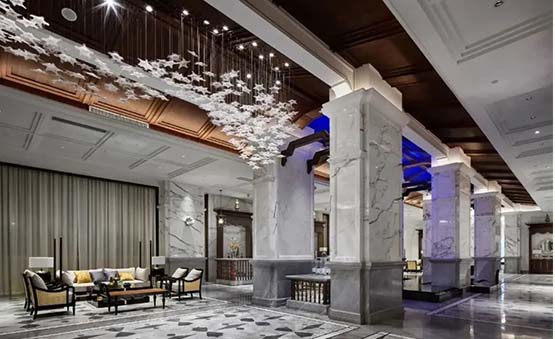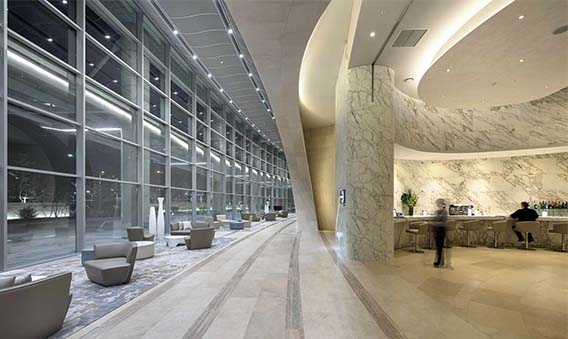 FOR U Stone is a leading supplier of natural marble, offering a vast selection of colors and patterns to cater to the diverse needs of residential, commercial, and hospitality projects. Our marble products are sourced from quarries across the globe, ensuring that our customers receive the highest quality natural stone options for their marble projects.
Our marble collection is versatile and can be used in a variety of applications, from exterior and interior flooring to wall cladding, tiles, water walls, fountains, and water features. Our marble is also perfect for bathrooms, spas, saunas, and showers, as well as stonewall facing and panels, inner door surrounds, wall art decoration, wall decor, stairs, wall skirts, borders, fireplaces, bathroom countertops, vanity tops, and artwork.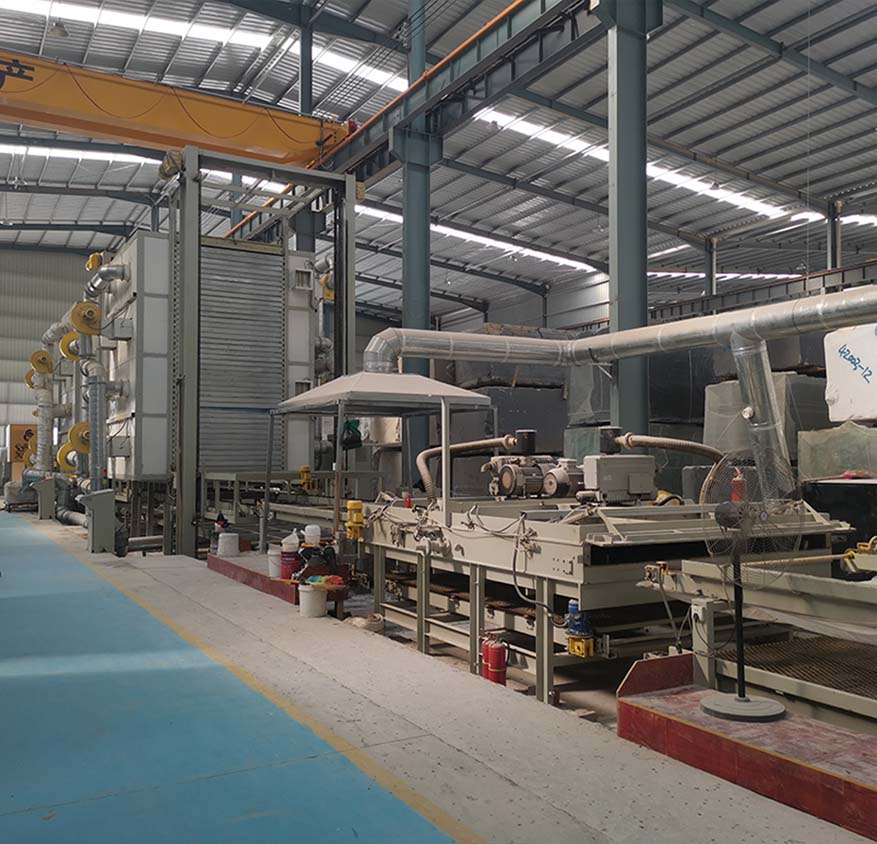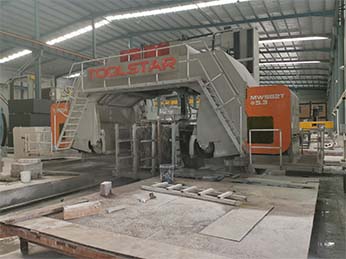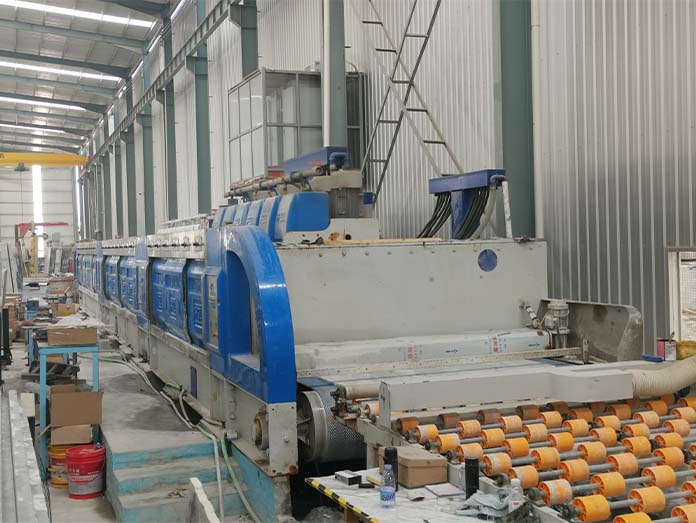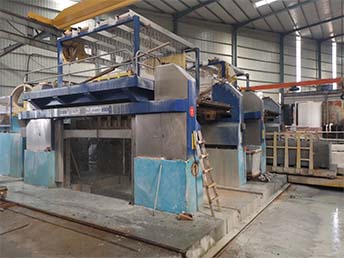 FOR U STONE: Your Trusted Partner in Natural Marble Stone
FOR U STONE boasts state-of-the-art facilities that enable us to produce high-quality natural marble products for a wide range of applications. Our factory is equipped with 10 sets of marble and granite diamond gang saws, which allows us to cut large blocks of natural stone into slabs of various sizes and thicknesses with precision and efficiency.
8 sets of automatic polishing machines, which use diamond abrasive discs to polish the surface of the marble slabs to a high gloss finish. These machines ensure that our products have a smooth and uniform surface, enhancing their aesthetic appeal.
6 automatic drying lines that allow us to dry the marble slabs quickly and efficiently after polishing. This ensures that our products are ready for use promptly, without compromising their quality.
5000 SQM Marble Project Tiles Dry Lay And QC Warehouse: Our facility also includes a slab warehouse and a 5000 square meter dry lay area, allowing us to store and handle large quantities of natural marble stone with ease. We maintain two large inventories of over 10,000 square meters of marble slabs with 16mm, 18mm, 20mm, and 30mm thicknesses, ensuring that we can meet the needs of any project, large or small.
High-Skilled Workers and Professional Team: over 200 skilled workers who are passionate about delivering quality craftsmanship in every product. Our team includes experienced engineers, designers, and technicians who are dedicated to producing the highest quality stone products possible.
Whether you are looking for white marble, grey marble, or other luxurious marble for your home, office, or commercial project, we are here to help. Contact us today to learn more about our products and services and how we can assist you in bringing your vision to life.
What Is The Marble Process Flows?
Marble Block Selection: We carefully select the best quality marble blocks from quarries worldwide, ensuring that they meet our high standards for color, texture, and consistency.
Gangsaw Cutting: The selected marble blocks are then cut into large slabs of customized thickness using a gangsaw machine.
Automatic Cutting: The slabs are then cut into smaller, customized sizes using automatic cutting machines, producing cut-to-size tiles.
Surface Treatment: The cut-to-size tiles undergo a second treatment process to ensure that their surfaces are smooth and polished, removing any blemishes or imperfections.
Dry Lay: The tiles are laid out and carefully inspected to ensure uniformity of color and pattern matching. The installation tips are also checked at this stage.
Quality Check: A thorough quality check is conducted to ensure that the tiles meet our strict standards for thickness tolerance, surface treatment, and overall quality. Any defective items are eliminated at this stage.
Packaging: The tiles are then carefully packed in sturdy wooden crates, ensuring that they are well-protected during transportation.
By following these steps, we can produce high-quality marble products that meet the needs and expectations of our clients.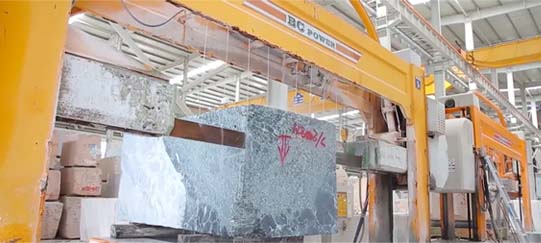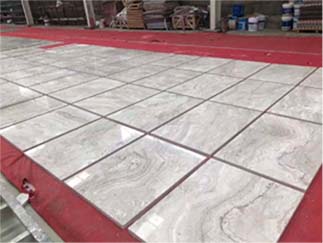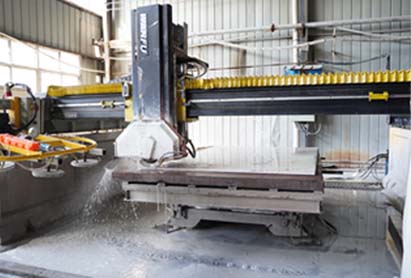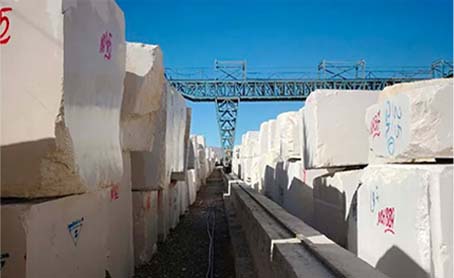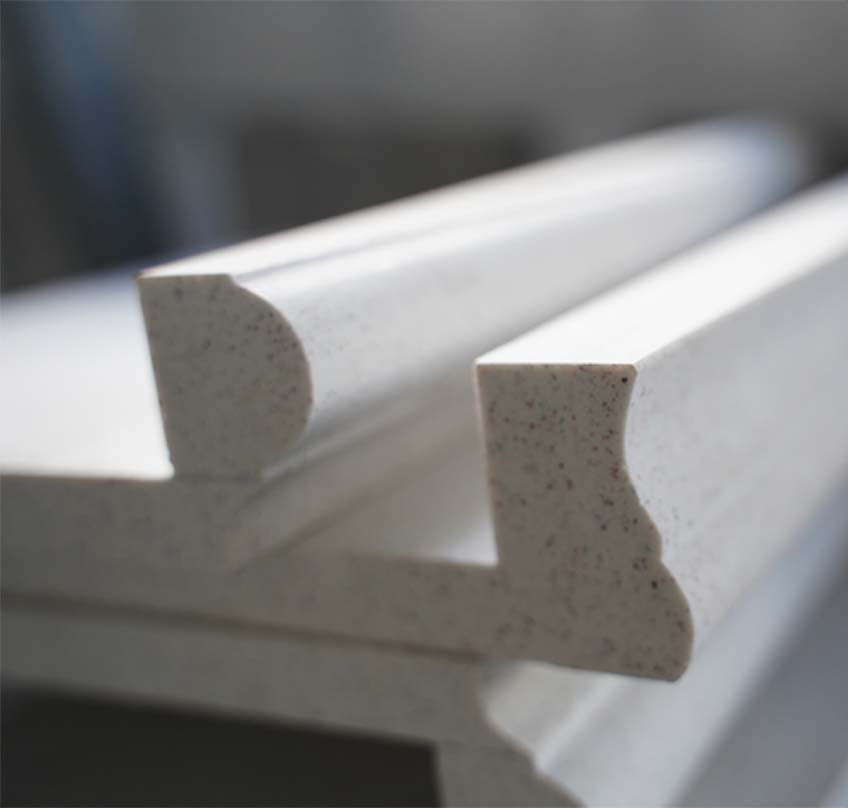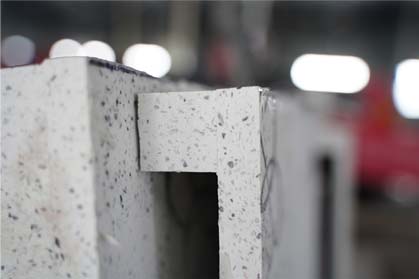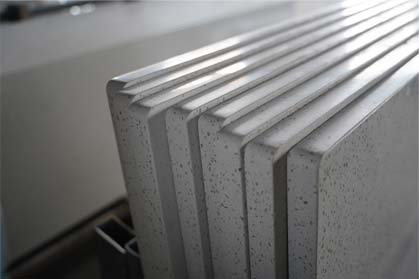 Quality Check and Packages
At FOR U STONE, we are committed to delivering high-quality marble products to our clients. To ensure this, we have established a triple inspection system that guarantees good quality.
1: The first inspection involves carefully selecting the raw materials used in our production process. We only source our marble blocks from reputable quarries and carefully inspect them to ensure they meet our quality standards.
2: The second inspection involves monitoring the entire production process, from cutting and polishing to finishing and packaging. Our skilled workers and modern equipment allow us to maintain a high level of consistency and quality throughout the entire process.
3: The third inspection involves checking each piece for color consistency and any defects. This meticulous approach ensures that our marble products are of the highest quality and meet our client's expectations.
High Standard Wooden Packages
We also take great care in packaging our products to prevent damage during long-distance transportation. Our slabs are wrapped in plastic and bundled in strong seaworthy wooden crates, while our tiles and countertops are packed with foam and reinforced with strong wooden crates and straps.
In addition, we provide high-resolution detailed photos and free samples to verify the quality of our products before shipment. If any damage does occur during transportation, our products are insured, and our after-sales team will work with our clients to determine the cause and provide proper compensation.
At FOR U STONE, we prioritize quality and customer satisfaction, and our stringent quality control and packaging standards reflect this commitment.

1. Could you send me free marble samples?
A: Of course,we're glad to supply you free marble samples at freight collected.
2. Are you a trading company or factory?
A: We are a China marble manufacturer and trading company.In order to ensure a competitive pricing and a wide selection of items we both manufacture our own products and purchase from other cooperative enterprises.
3. How do I determine your quality?
A: High definition images,videos, and free samples of natural marble will allow you to assess our level of excellence.
4. What about delivery time?
A: It's depended.We always ship out containers within agreed time.
5. Do you accept custom design marble products?
A: Yes, no problem. OEM, ODM and OBM service are supported.
6. What about post-purchase support?
A: We'll be available online all day. You can reach us by phone, email, or other online channels if you have any questions.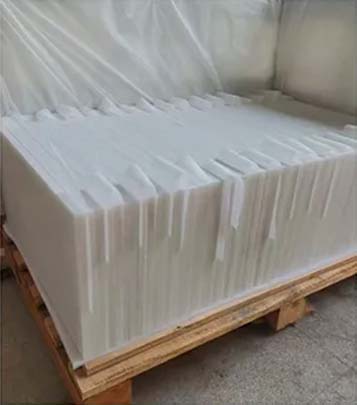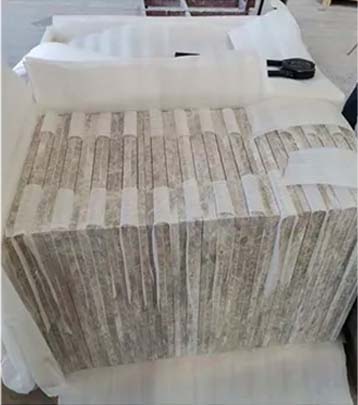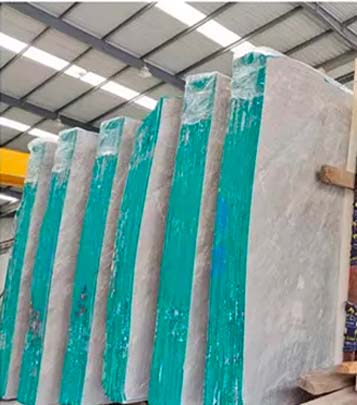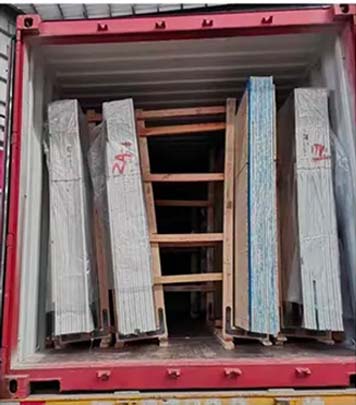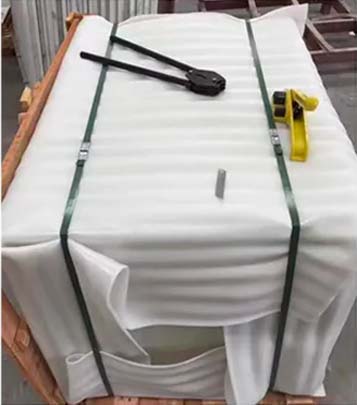 Italy | Turkey | Greec | China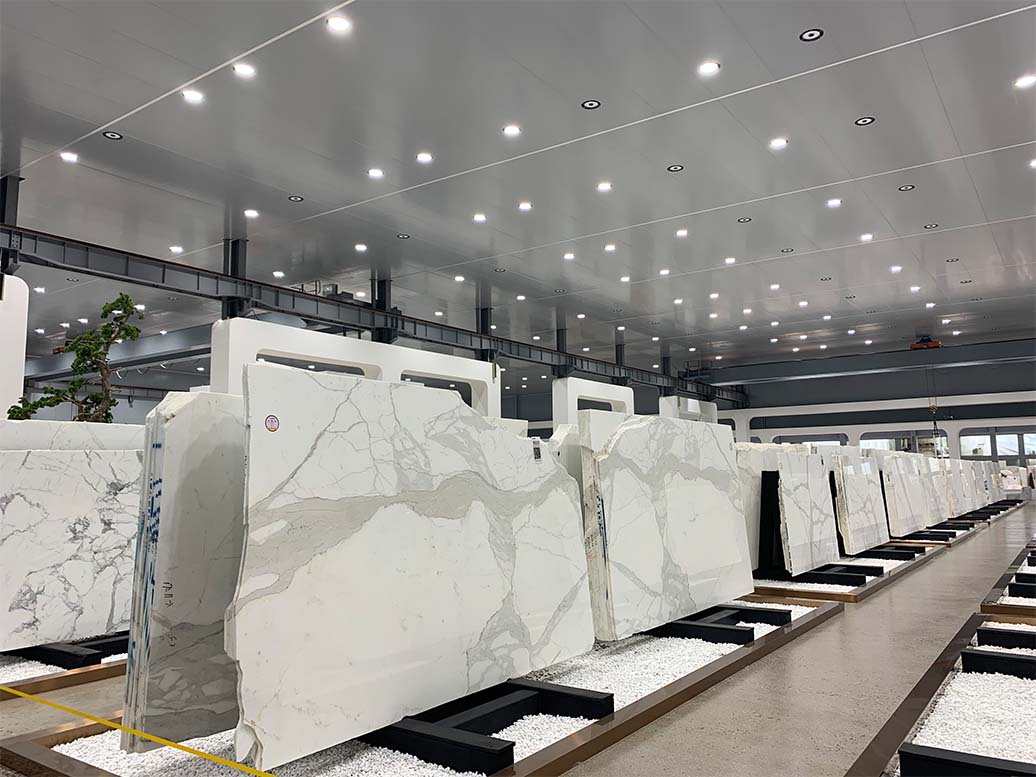 The timeless beauty and unmatched elegance of white marble with sophisticated appeal have made it a go-to choice for designers and architects looking to create an atmosphere of luxury and refinement in a space. The cool, crisp appearance of white marble exudes a sense of serenity and tranquility, providing a calming effect in both indoor and outdoor settings. At FOR U STONE, we offer over 50 different varieties of white marble slabs, each with its unique character and personality.
Our extensive inventory is sourced from the world's top marble quarries, ensuring that our clients have access to the finest quality white marble available. The versatility of white marble is a major selling point for designers and architects, as it complements a wide range of design styles and color palettes. Its sleek and minimalist appearance makes it an ideal choice for modern and contemporary spaces, while its intricate veining and detailing can add a touch of elegance to more traditional settings.
FOR U STONE can help you find the perfect white marble slab to suit your needs. With our commitment to quality, attention to detail, and dedication to customer satisfaction, you can trust us to deliver the very best in luxury white marble products.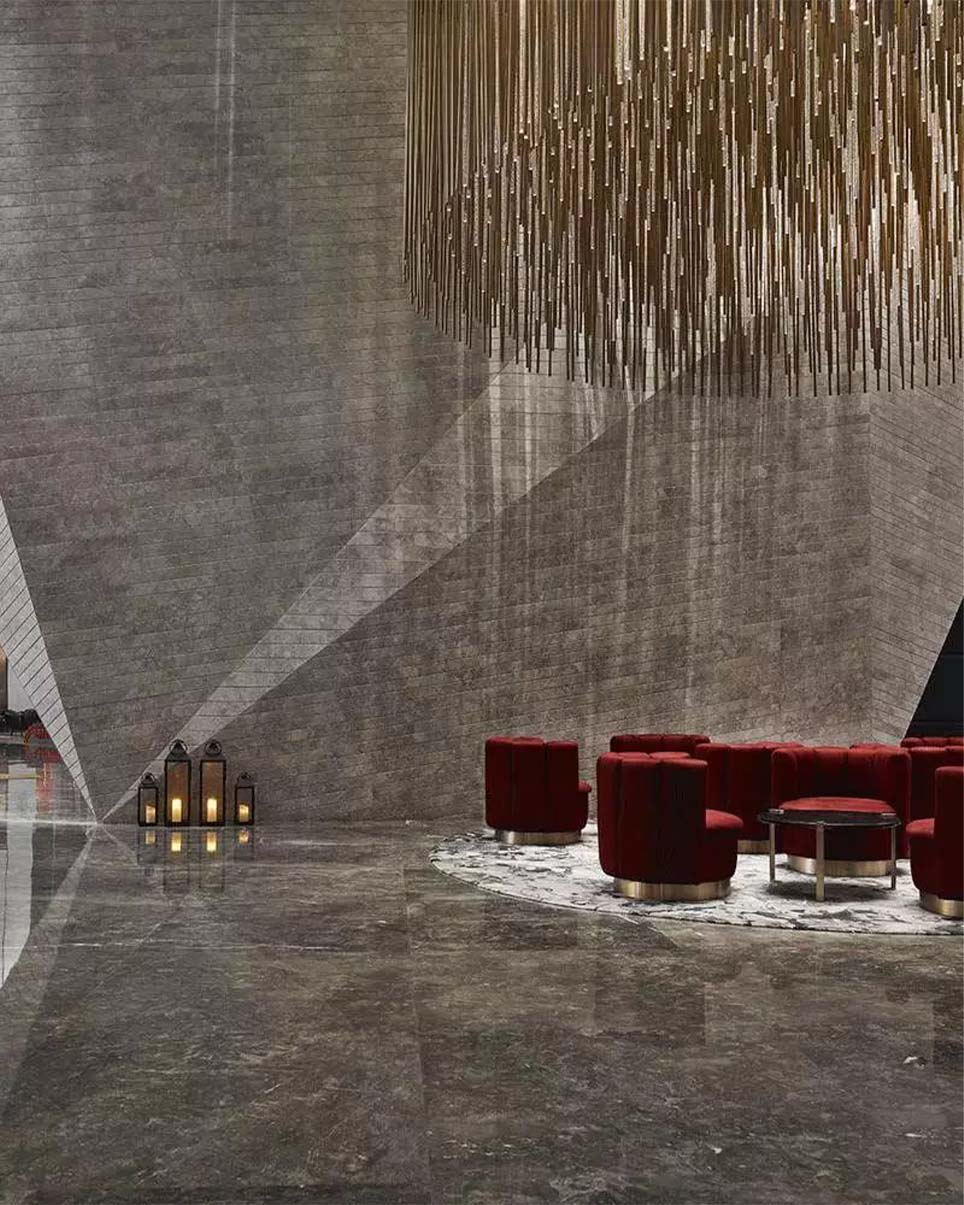 Grey marble is a classic and timeless choice for any interior design project. With its elegant and sophisticated appearance, it can effortlessly elevate any space. The subtle variations in shades of grey create a sense of depth and texture, adding a touch of luxury to any surface it is used on.
Grey marble slab is a versatile material that can be used in a variety of applications. It is a popular choice for countertops, backsplashes, and vanity tops, as well as flooring and wall cladding. It is also a favorite among designers and architects for commercial and residential projects, such as hotels, clubs, office buildings, and villas.
In addition to its aesthetic appeal, grey marble is also known for its durability and longevity. With proper care and maintenance, it can last for decades, making it a great investment for any home or real estate project.
At our factory, we pride ourselves on providing our clients with the highest quality grey marble products and excellent customer service. Our experienced team is always ready to assist with selecting the perfect grey marble for your project and ensuring a smooth and hassle-free installation process.


Serpeggiante / Wooden Marble
Wooden Marble, also known as Wood Grain Marble or Serpeggiante Marble, is a unique and elegant natural stone that can elevate the aesthetic of any space. The intricate and sinuous veins of the marble create a stunning wood-like pattern that is both classic and contemporary. The irregularity of the veins and color tones give each slab a distinctive look, making it a popular choice for those seeking a one-of-a-kind design element.
Wood Grain Marble is a versatile material that can be used in a wide range of applications, particularly for bathroom walls, floors, and interior staircases. It can also add a touch of luxury to entryways and fireplaces, living and dining rooms, and exterior flooring applications. The exquisite pattern and texture of Wood Grain Marble make it the perfect addition to any modern or traditional design.
At For U Stone, we offer a variety of Wood Grain Marble stones in over 20 unique colors and patterns, sourced from the world's finest quarries. Our collection includes large marble slabs, cut-to-size project tiles, and stairs with book-matched patterns that are highly sought after in the global market.
Choose For U Stone for your next project and add the timeless beauty of Wood Grain Marble to your design.
The pattern of wood grain marble stone is novel and fashionable, and it is the most beautiful scenery in the room. Whether it is to make the floor or a wall, they can be integrated into the design and complement each other.
In the design space, the brightness, hue, purity, texture, and other visual effects of the wood grain stone color can give a clear, clean, beautiful, and generous impression. For U Stone provides 20+ different wood vein marble stones for cozy designs for any building's interior and exterior floor and wall projects. Large Marble Slabs, Cut-To-Size Project Tiles, and Stairs with the book-matched pattern are very popular in the world wild market.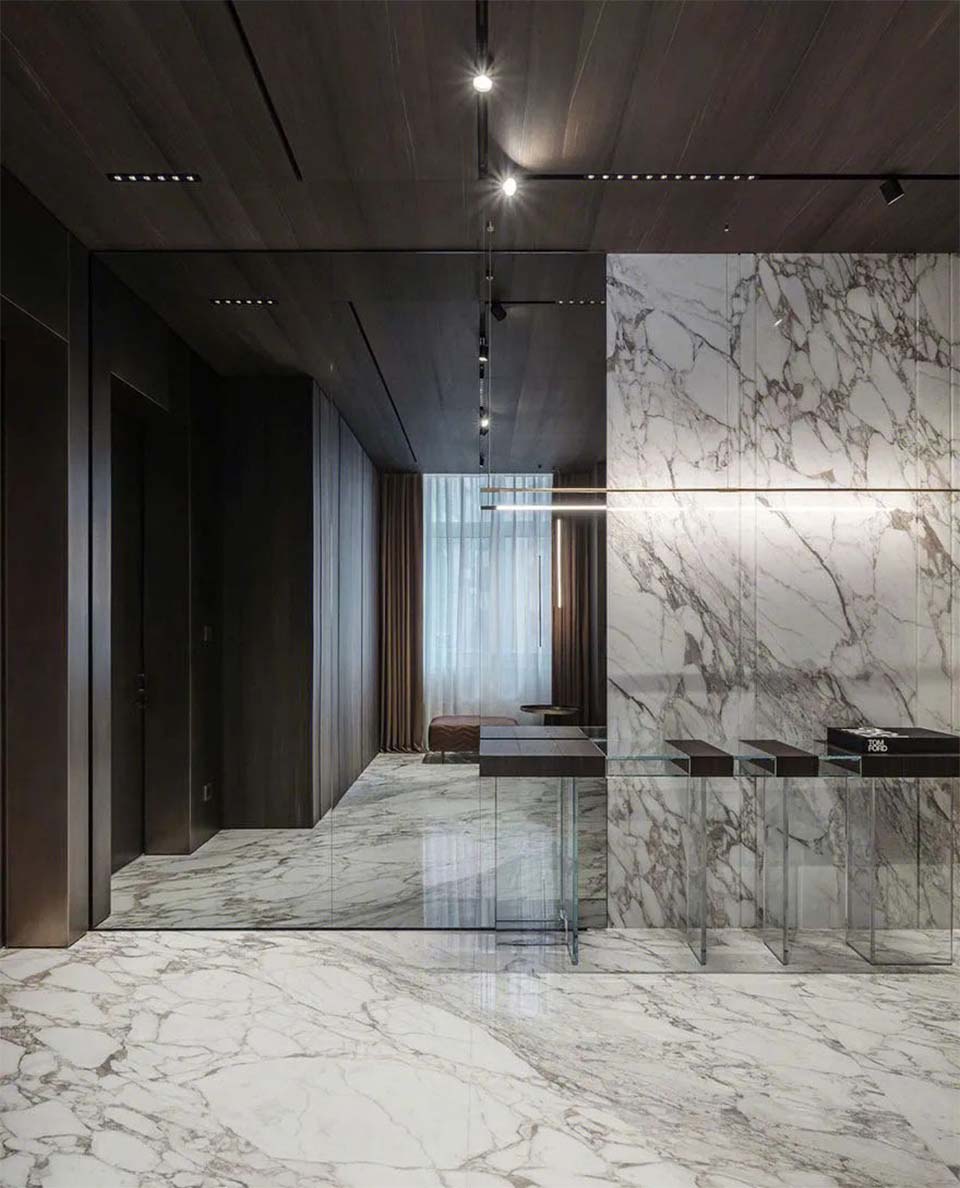 Marble is the epitome of luxury, elegance, and sophistication that has been beloved by designers and homeowners for centuries. It is a versatile material that can enhance any space's interior or exterior, from large commercial buildings to private homes. Marble has been used for centuries to create intricate designs, such as designer flooring, wall facades, kitchen/bathroom countertops, stairs, columns, and even outdoor furniture.
At For U Stone, we have extensive experience working on prestigious projects such as five-star hotels, shopping malls, private yachts, and luxury villas, where strict quality control is paramount. We offer a complete range of stone products, including slabs, tiles, cut-to-size, mosaic, water-jet, countertops, and other custom items.
Our marble products are sourced from the world's finest quarries and are available in a variety of colors, patterns, and finishes. Whether you're looking for classic white marble or more unique wood grain or Serpeggiante marble, we have the perfect stone to meet your needs.
Marble adds natural beauty to any space, creating an ambiance that is both luxurious and calming. It is no wonder that designers and homeowners alike continue to choose marble as their preferred material for creating stunning and timeless designs. Trust For U Stone to provide you with the highest quality marble products and exceptional customer service for all your design needs.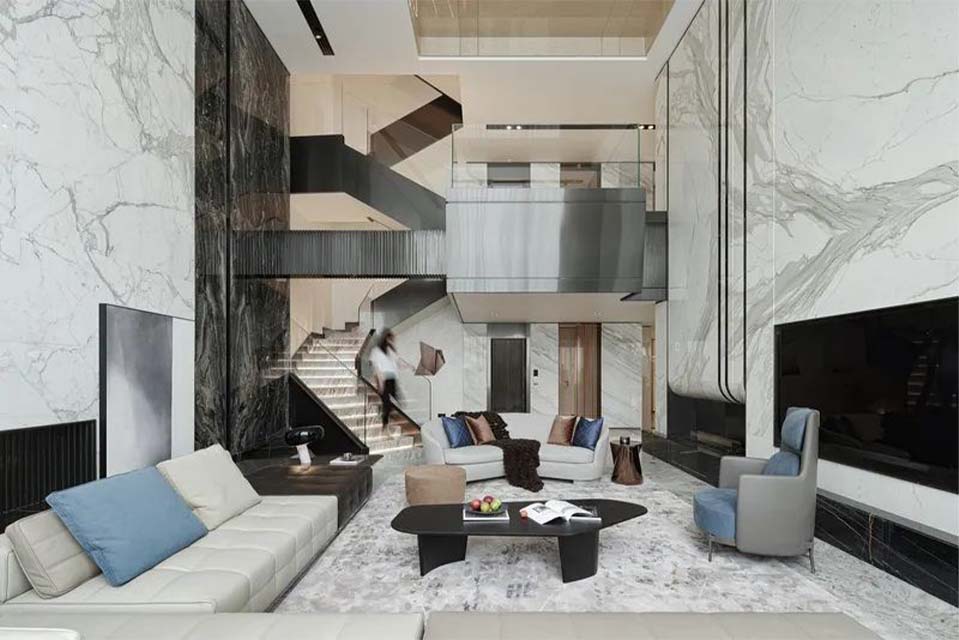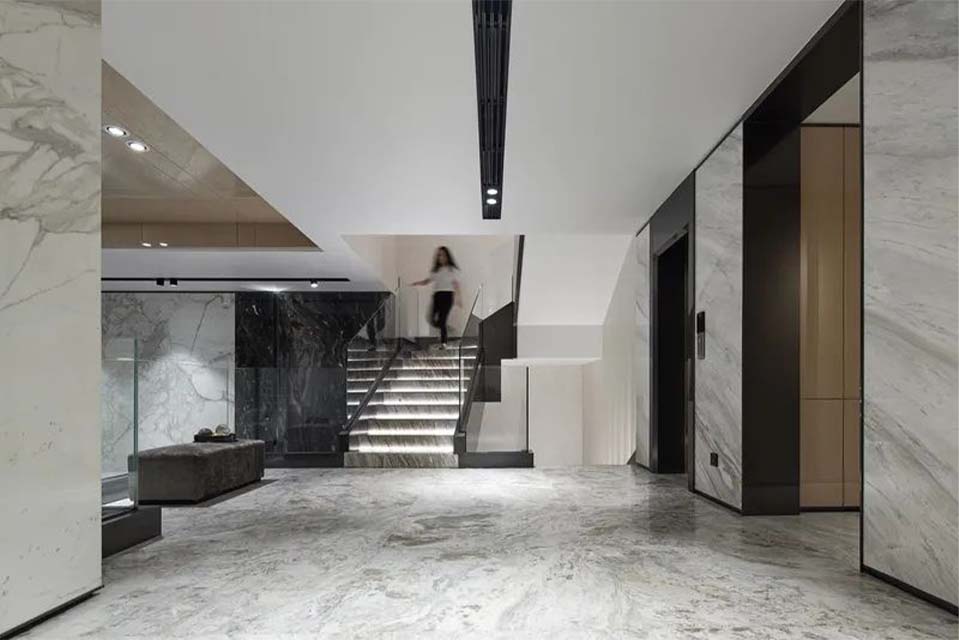 What are the Purchase Steps from FOR U STONE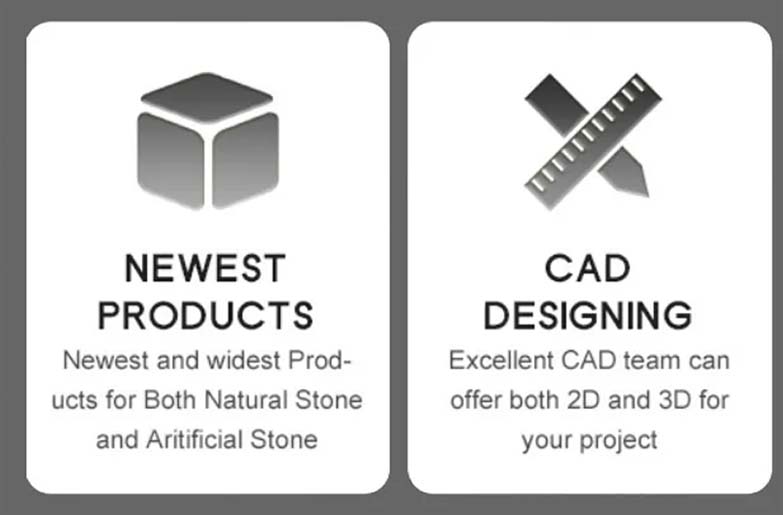 1. E-mail or send Messages by Whatsapp with all details you have in the hand. CAD Drawings, PDF Files, Excel or any files you have. The more speficiation you offer, the better prices, we can offer. List out the material nanes, photos, and sizes for double checking.
2. We will study all details, then back to you with large slabs/ tiles/samples photos, while prices are also inlcuded . If you need samples or have samples in hand, it's better we should have them in hand for match the material. And we also prepare samples for you too before order confirm.
How Many Days should all goods be ready?
About Small Order or 1 container, it takes 7-10 days. All depends the quality you need. We can disccuss the details.
When Order Confirm, Do For U Stone Keep Updates of Processing?
Yes, of course, we will keep any news of order unpdates by emails with photos, and let you know all steps. And Make Sure you know what we are doing now. We will update the prcessing, dry lay, package steps by email, when we ready.
How about the after sales when the goods arrvial?
We will inform you advance when the vessle arrival date earlier, and make sure you have enough time to prepare the Customs clearance procedures.
How For U Stone Deal With the Broken Pieces?
1-Take All Photos first when you open the containers, if the wooden pack broken, pls discharge cargo carefully , and take photos. We will discuss you the next steps, and what we can hlep you to solute the problme.