Real Estate Sales Hall Center Projects | Cipollino Ondulato Marble Tiles
Luxury Natural and beautiful Marble Stone-Cipollino Ondulato Rosso Marble texture is flowing with clouds and water, which is freehand and natural. The color tone is magnificent and elegant. The distant view is like rivers, mountains, and rivers, which brings a unique visual experience and contains the unique classical elegance and grand atmosphere of oriental aesthetics.

This durable, and deluxe natural marble is for discerning t that elevates you with exotic and unique textures and designs. Cipollino Ondulato Marble easily adds contrast and texture to any design and is a true designer friend and continues to be. Cipollino Ondulato Rosso is an Italian marble extracted from the Apuan Alps. It is characterized by modulated veining in shades of red, purple, green, white, and dark grey.
Large Slabs of Marble Cipollino Ondulato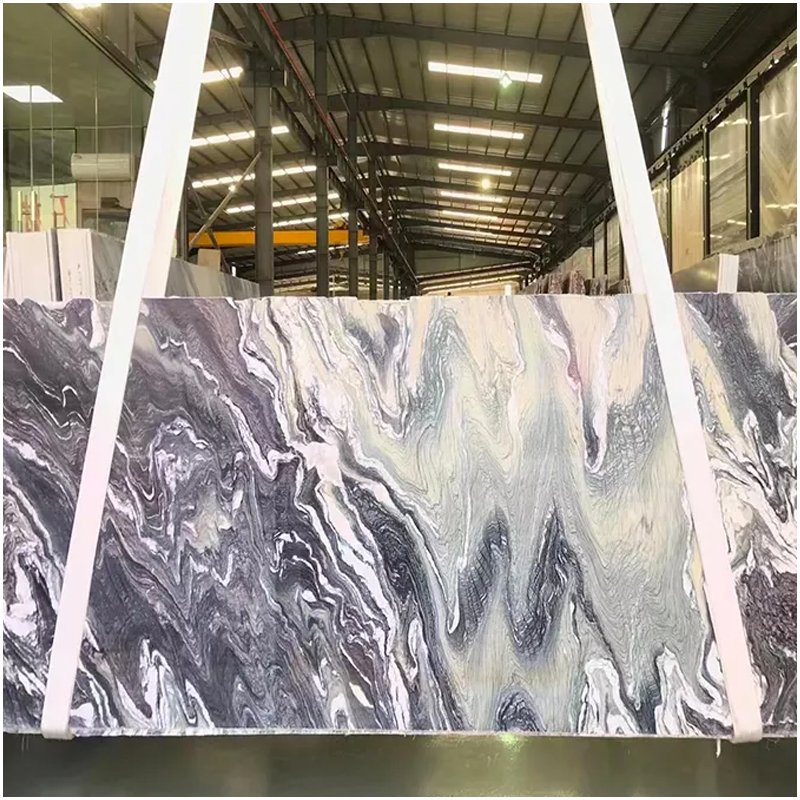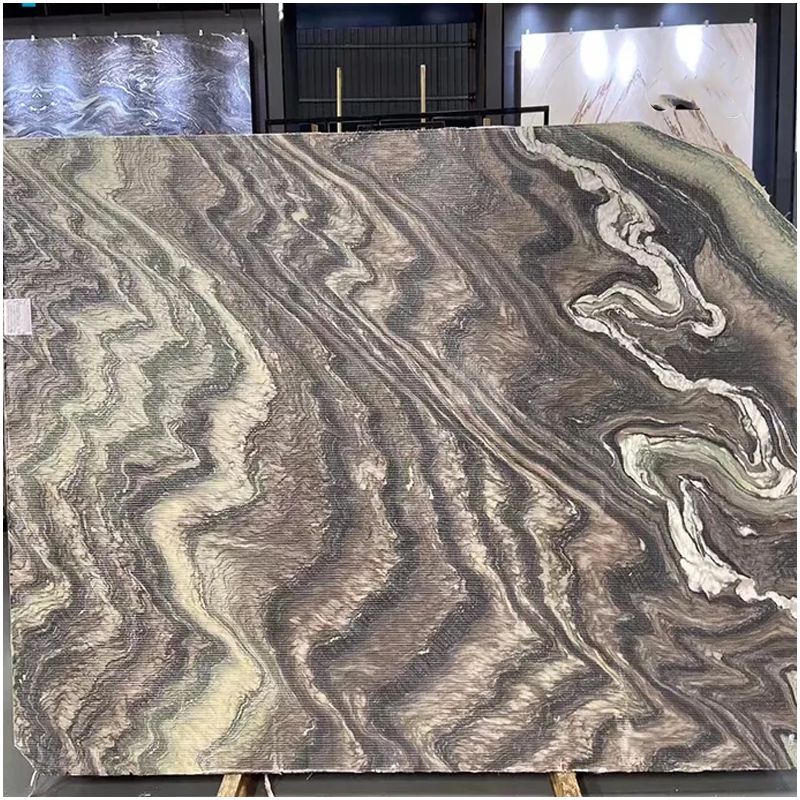 It is colorful and smooth. The bottom layer is purple, with veins like rivers. The natural texture of the Cipollino Ondulato Marble Slab twists and turns and the pattern of the board changes thousands of times, which hides the magnificent weather of the mountain trend and the river flow direction.
Recommended Uses of Cipollino Ondulato Purple Marble: Flooring, wall cladding, countertop, fireplace, sinks, sculptures, furniture, and other architectural features.
Commercial Estate Projects | Sale Center | Cipollino Ondulato Marble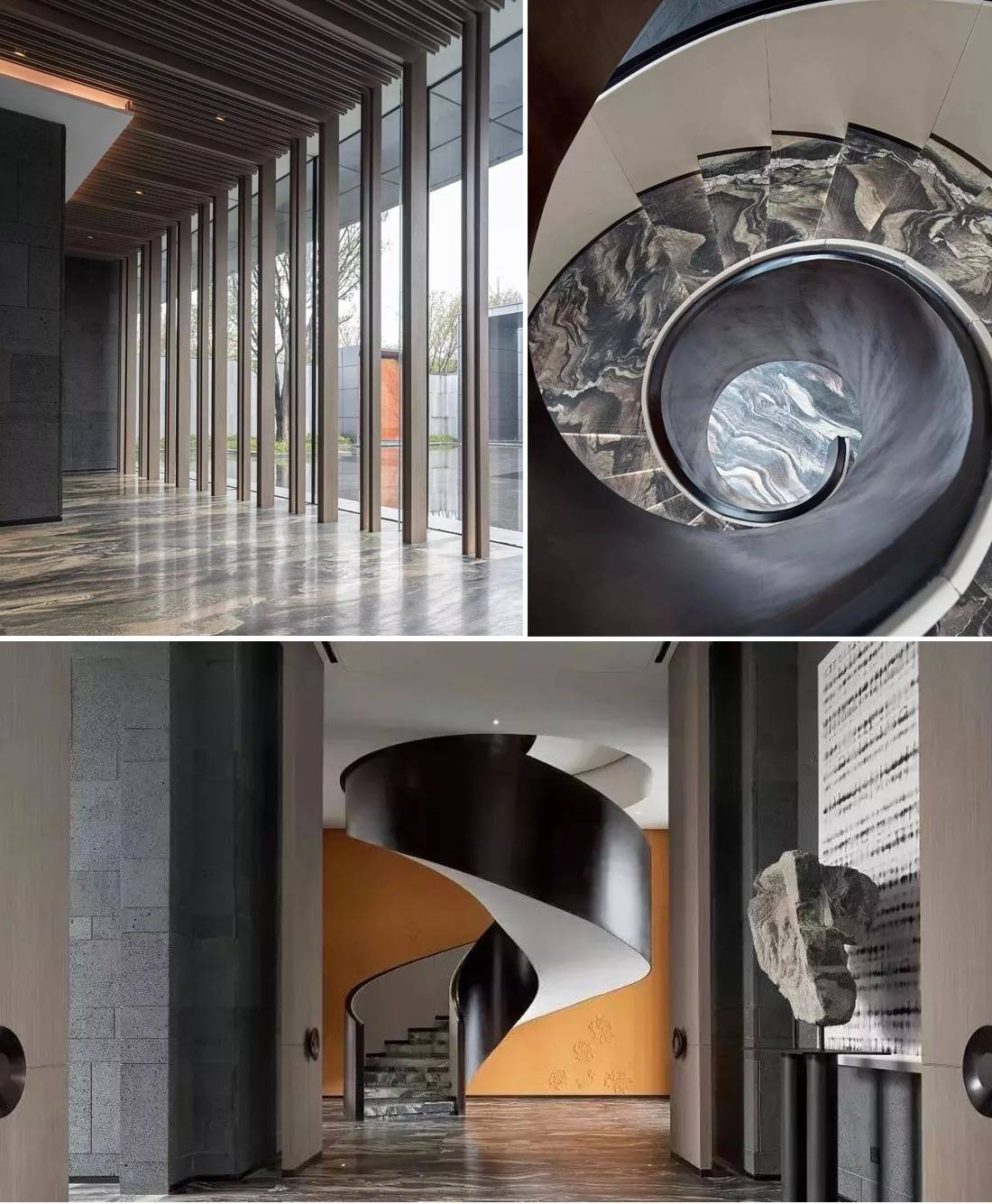 -The Sale Center selected high-quality Cipollino Ondulato Marble Tiles For Lobby Floor and Stairs | FOR U STONE
Cipollino Ondulato Italian Marble shows a restrained magnificence. The combination of modern design shows the oriental aesthetic feeling incisively and vividly. Prove to the world that oriental heritage can also create a high-level aesthetic feeling.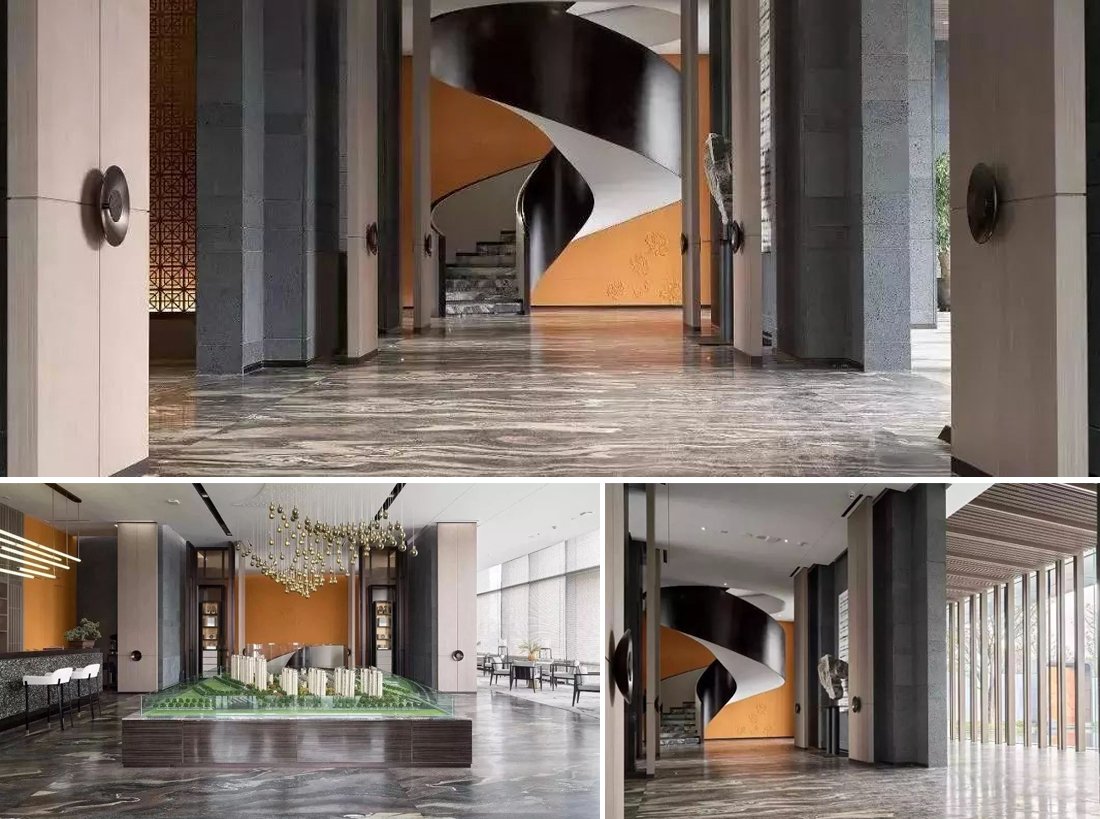 -Cipollino Ondulato Marble pavement hall surface, countless gorgeous lines show incredible color changes, finally attributed to a cozy and warm color. This "restrained magnificence" is its unique characteristic.
Entering the front hall, the artistic conception of a quiet and elegant space unfolds slowly in front of us. The winding steps paved by Cipollino Ondulato Marble Flooring Tiles are a series of ancient Chinese elements. The Cipollino Ondulato Marble background wall panel and bright yellow lights complement each other, giving this space cultural heritage. In such a space, the elegant lifestyle opens leisurely.
Outdoor use is restricted. Cipollino Ondulato marble is recommended for facades only. Not recommended for garden or park projects. First, it is used for cladding horizontal surfaces and walls. Secondly, Cipollino Ondulato marble is used in the manufacture of fine furniture. Thirdly, with the help of minerals, wonderful chimneys and stairs are created.
Connect FOR U STONE for more details of Cipollino Ondulato Marble For your coming Projects anytime you like.

Related Products