Luxury and Natural Onyx Marble: A Touch of Elegance and Strength
Onyx Marble, an enigmatic stone, weaves an intricate tapestry of geological history and natural artistry. It stands apart with its unique crystalline structure, born out of intense metamorphosis and recrystallization over hundreds of millions of years. The end product is an opulent array of Onyx Marble Slabs and Onyx Marble Tiles, radiant with warmth and distinguished by their exquisite decorative effect.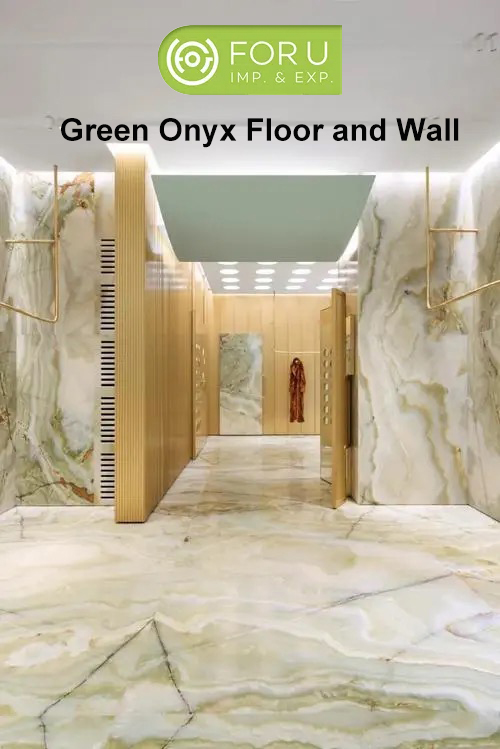 Onyx Stone Marble is not just a decorative stone; it's a symbol of status, echoing the refined taste of its beholders. From historical empires, where it was sought after as a coveted treasure, to modern architecture and interior design, Onyx Marble's appeal transcends time. Its charm lies in the intricate, abstract patterns it naturally forms, as well as its inherent translucence, which allows it to be backlit for a stunning effect, further enhancing the Blacklit Onyx experience.
Onyx Marble Tiles are not limited to floors alone. They are now making waves as Onyx Marble Wall Tiles, introducing a sense of depth and opulence to any space they adorn. They are the perfect addition to bathrooms, where they not only lend an air of luxury but also stand robust against moisture and wear, making the Onyx Marble Bathroom a haven of elegance and durability.
Taking a step further, the architectural world has embraced Onyx Stone Tiles for stairways, creating breathtaking Onyx Stone Stairs that are nothing short of a visual treat. The ability to turn the commonplace into a work of art is a testament to the versatility of this natural stone.
Onyx Marble's application doesn't end with tiles and stairs. It stands tall and proud as Onyx Stone Columns, giving a regal touch to architectural designs. Their natural warmth and grandeur make them a favorite choice for accentuating the aesthetic appeal of both indoor and outdoor spaces.
Yet another remarkable feature of Onyx Marble is its ability to be backlit. The inherent translucency of this stone allows light to pass through it, creating an ethereal glow that highlights its magnificent patterns and colors. This Backlit Onyx feature is often employed in bars, restaurants, hotels, and luxury homes, setting a soothing, yet opulent ambiance.
Why Choose Natural Onyx Marble? | FOR U STONE
The rising popularity of natural onyx marble in interior decoration projects, especially within premium spaces like hotels, malls, spas, and private clubs, is attributable to several factors.
Primarily, onyx marble is a symbol of luxury and sophistication, which aligns perfectly with the aesthetic aspirations of such establishments. It provides an exquisitely unique and luxurious look, offering a range of colors including yellow, brown, green, black, white, and pink. Its fine-grained and richly veined texture, coupled with its translucence, delivers a visually captivating effect. When backlit, onyx marble produces a beautiful interplay of light and shadow that further enhances its allure.
Onyx marble also aligns with several emerging interior design trends in 2023. Firstly, there's a growing trend towards the use of natural materials in interior design to create a warm, comforting atmosphere. Given that onyx marble is mined from natural limestone caves, its use is consistent with this trend.
Next, there is a rising preference for bold colors in interior design, with black, green, and red gaining popularity for countertops, backsplashes, and accent walls. The availability of onyx in a spectrum of vivid colors such as yellow, green, pink, and black caters to this trend.
Another trend on the rise is the use of textured surfaces, which add depth and dimension to a space. The richly veined texture of onyx marble falls in line with this trend.
Moreover, onyx marble's versatility is another factor driving its popularity. It can be used in numerous ways, from flooring and accent walls to kitchen backsplashes, bathroom features, and staircases. For instance, a slab of onyx can be used to create a unique kitchen backsplash, a backlit onyx staircase can turn into an artistic expression, or it can be used to frame a bathroom mirror, injecting a dash of opulence.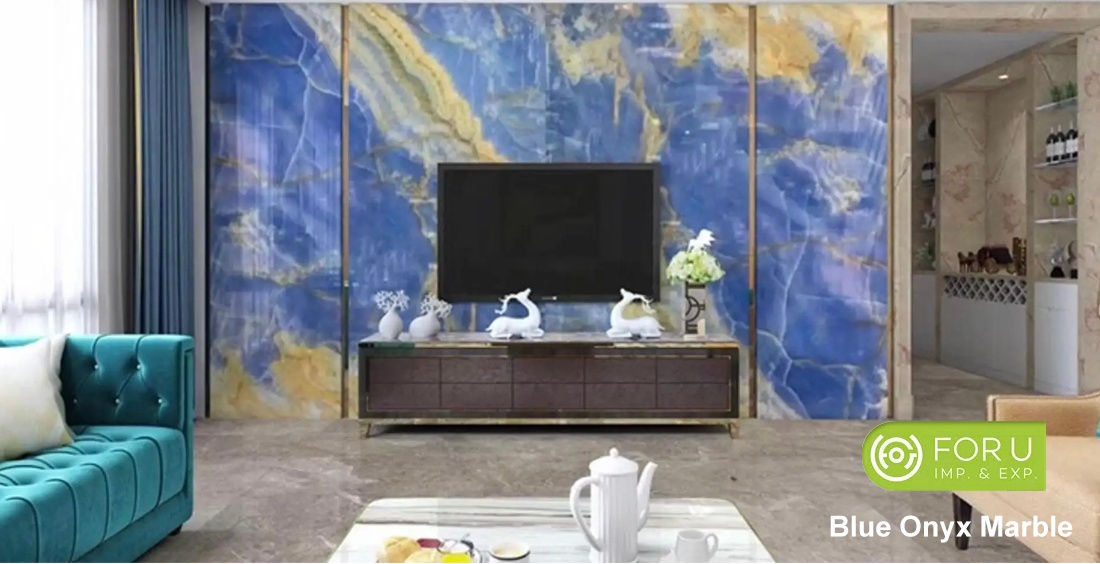 Finally, as sustainable design choices become increasingly critical, the use of natural materials such as onyx marble also satisfies this growing demand for environmentally-friendly options.
In sum, the natural allure and versatility of onyx marble, coupled with its alignment with current design trends, make it a favorite choice for interior decoration projects within premium spaces.
Onyx Marble, with its rich palette of colors and patterns, offers a world of possibilities for architects, designers, and homeowners alike. Whether you're envisioning a luxurious Onyx Marble Bathroom, an enchanting staircase lined with Onyx Stone Tiles, a statement-making Onyx Stone Column, or a mesmerizing wall adorned with Backlit Onyx, this versatile stone caters to a multitude of architectural and design preferences. Imbued with strength and natural beauty, Onyx Marble redefines luxury, making it the material of choice for those seeking an unparalleled blend of beauty and durability. Embrace the allure of Onyx Marble and let its timeless elegance echo through your spaces.

Related Products