Precious light green onyx marble 18mm Thickness Jumbo Slabs For Backlit Feature Wall Projects
Green Onyx Marble, fondly known as the Lady Onyx Green, is a gem in the vast array of Indian marbles. Its enchanting base of white is gracefully entwined with swirls of green and pink, creating a serene yet dynamic pattern. The light green onyx marble displays an array of cream and green tones, bestowing each slab with a distinctive charm and charisma. This Onyx Marble stone's distinct feature of light transparency lends it an ethereal quality, making it an ideal candidate for areas that can benefit from dramatic lighting effects, such as fireplace surrounds, bar tops, and feature walls.
For centuries, marble has been renowned for its strength, durability, and timeless beauty, and green onyx marble is no exception. With a fine finish that can withstand the test of time and use, this natural green onyx is as robust as it is aesthetically pleasing. Its extensive application in architecture and sculpture is a testament to its versatility and adaptability.
-Emerald Majesty: An Exploration of Green Onyx Marble for Contemporary Spaces
Owing to its stunning green onyx tones and unique characteristics, green onyx marble is used extensively for exterior and interior flooring and cladding. Its aesthetic appeal coupled with its practical benefits make it a highly sought-after material for an array of applications. From vanity tops, stairs, and countertops to sinks, balustrades, fireplaces, mosaics, pavers, and ornamental stones, the possibilities for design projects are limitless.
Basic Info
| | | | |
| --- | --- | --- | --- |
| Model Number: | Precious light green onyx marble slabs tile | Brand Name: | Xiamen For U Stone Imp. & Exp. Co., Ltd. |
| Onyx Color: | Green, Green, Red, White, Pink, Blue, Yellow, Gold, etc. | products: | Light Green Onyx Stone |
| Surface Finishing: | Polished | Stone Name: | Green Onyx |
| Place of Origin: | Pakistan | Marble Type: | Onyx |
| Stone Form: | Big Onyx Slab | Polished Degree: | 85% up |
| Density: | 2.84g/cm3 | C.S: | 94.9 MPa |
| Onyx Tile Size: | 12″x12″, 16″x16″, 18″x18″, 12″x24″, 24″x24″ | Slab Thickness: | 18mm, 20mm, 25mm, 30mm, 40mm, etc |
| Onyx Size | 1200upx2400up, 1600upx2800up, 1800upx3000up | Onyx Usage: | Tile, Slab, Countertop, Basin Collomn, Fireplace, Fountain, etc |
| Onyx Slab: | Vein cut, cross cut | Type: | Onyx Marble |
Agate is a stunning natural stone. It is a truly unique choice in any house. Whether you are looking for light green light agate, onyx or dark green on, there are many exotic gems for your taste.
Products Description
The elegance of this emerald green onyx extends beyond its stunning appearance. The stone's different finished formats, including polished, lepatora, honed, sandblasted, bush-hammered, and leather finishes, give it an adaptable quality that can be tailored to suit different design aesthetics. Whether you're seeking a sleek, contemporary look or a rustic, vintage feel, the green onyx marble can be customised to fit your vision.
Green Onyx Marble tiles and slabs come in various sizes suitable for interior decoration projects. For example, 1800x600x20/30mm and 2400x600x20/30mm are common sizes for big slab applications such as wall claddings and feature panels. For tiles, the sizes can range from 300x300mm, 600x600mm, 800x800mm to other custom sizes, which are perfect for floorings and backsplashes. Meanwhile, the standard thickness for countertops is typically between 20mm and 30mm.
Green Onyx Marble Stone
Green Onyx Stone Slabs
Light Green Onyx Slabs
For sourcing top-quality Green Onyx Stone, one should look no further than FOR U STONE. As a well-known supplier, they provide premium quality natural stones and ensure competitive pricing for green onyx slabs and tiles. The FOR U STONE's Green Onyx Slabs are perfect for various interior and exterior applications, from hotel lobbies, office buildings, and shopping malls to private residences.
Products Description
Quality Control
Strict monitoring management is applied in the whole processing from the raw material gathering,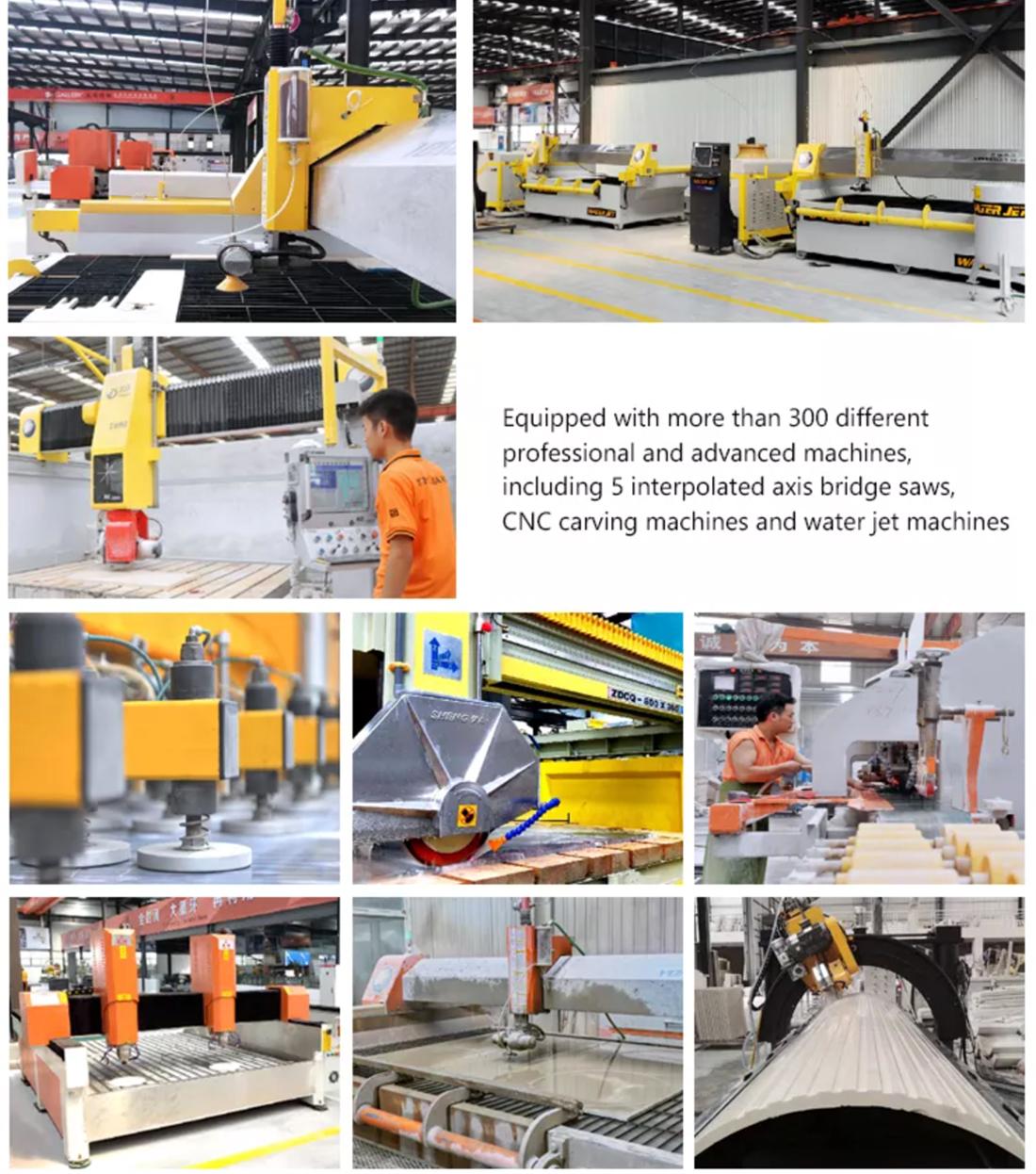 block choosing, manufacturing, quality testing and packaging,
Which can ensure superior quality and timely delivery.
Delivery, Shipping And Service
Packing and Loading about Green Onyx Marble
A. 10mm-1.2mm tiles — pack tiles in a paper box, then put boxes in fumigated seaworthy wooden crate.
B. 15mm and up tiles — packed in fumigated seaworthy wooden crate with formed plastic inside.
C. Slabs — will be packed with wooden bundles with polished face to face.
1) Vanity tops: Seaworthy strong wooden crates;
2)For Countertop: packed with foamed plastics, then packed in fumigated wooden crates, reinforced with metal
3) Slabs: Seaworthy wooden bundles;
4)Tiles: Seaworthy wooden pallets;
FAQ
1. What's your sample policy and sample lead time?
A: Small samples are free. Even the courier fee will be refunded after you place the order. The lead time for a small sample is 1~3 days.
2. Does FORU Stone ship worldwide?
At present, we ship container orders worldwide from China. The options for shipping pallet quantities vary from product to product. For more details,please contact us.
3. What is the order delivery time?
The time of delivery is about 25-30 days after the deposit arrival, and also depends on quantity.
The captivating allure of Green Backlit Onyx is undeniable. With its lush green onyx tones and mesmerising patterns, this stone has the potential to transform any space into a luxury haven. Whether you wish to revamp your home or are planning a commercial project, trust in the timeless elegance and durability of Green Onyx Marble. Bring your visions to life and bask in the emerald radiance of this exquisite natural stone.
If you're interested in our green onyx marble slabs, welcome to buy the quality products at an affordable price with us. As one of the leading Natural Onyx Slabs and Tiles manufacturers and suppliers in China, we also support wholesale service. For more info, contact us now.