"Luxury Natural Stones: A Guide to 4 Top Choices for High-End Luxurious Stone"
Natural stones have been used for centuries in construction and interior design due to their durability, beauty, and elegance. When it comes to luxury projects, only the best natural stones will do. Here are four top natural stones that are sure to elevate any project to the next level.
Amazonite Green Quartzite (Tiffany Blue Quartzite)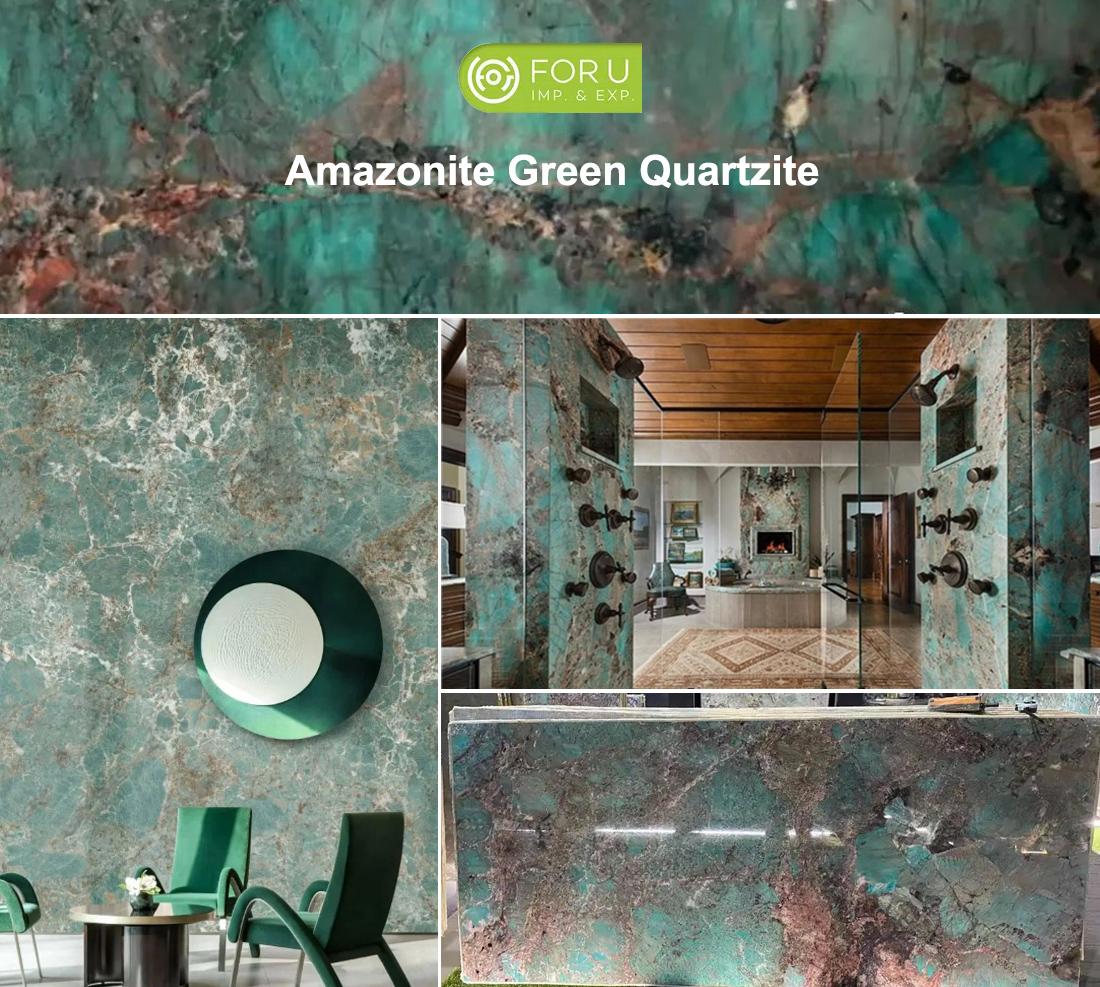 Available Large Polished Slabs Size: 2600upx1400upx20mm, and other custom items also available in FOR U STONE Factory.
Application of Luxurious Amazonite Quartzite: Kitchen Countertops, Vanity Tops, Table tops, Hospitality Furniture tops, Flooring tiles, Wall Cladding and More.
The Amazonite Green Quartzite from China factory is a gem-grade collection stone imported from Brazil that is known for its stunning blue-green gemstones. With a small output of high-quality products, the stone is considered rare and, therefore, more expensive. The price per square meter ranges from RMB 5000-20000, making it an exclusive choice for luxury projects.
Azul Sodalite Blue Marble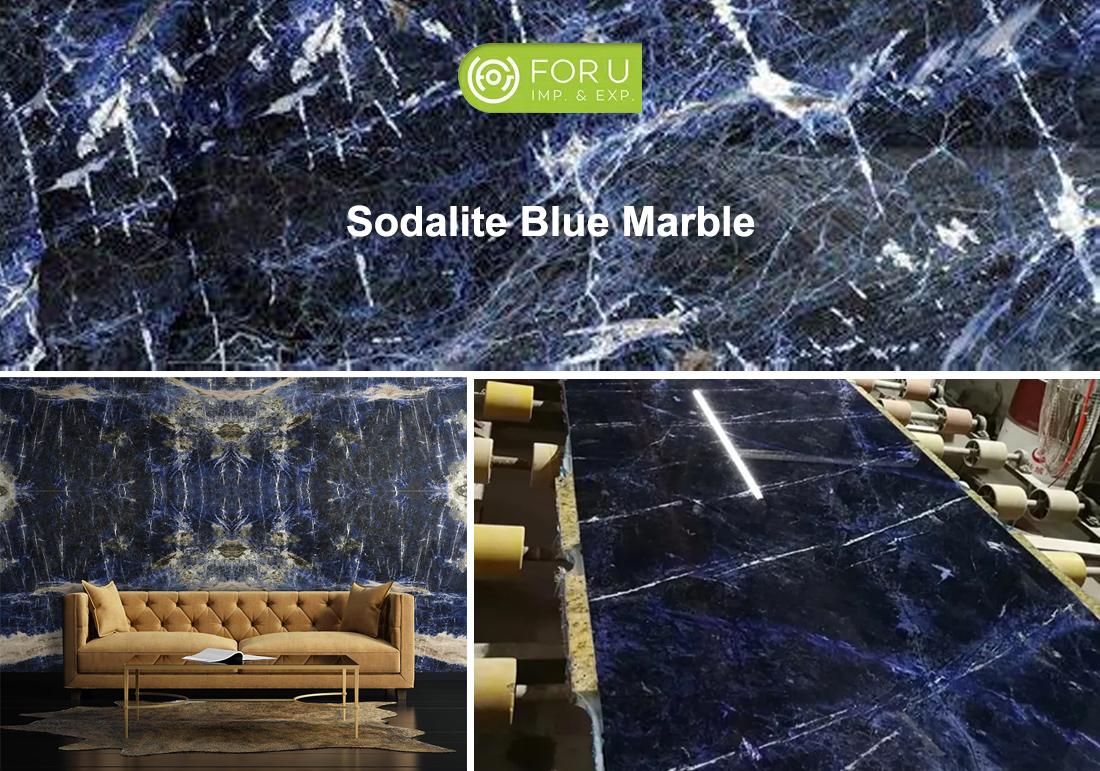 Blue Sodalite marble has always been the representative color of high-end and luxurious marble. After all, blue stone is extremely rare in the market, especially dark blue, so this marble has always been expensive. Having such a piece of marble at home will improve the space texture and artistic sense of several grades.
Cloisonne (Sodalite Blue Marble) Produced in Brazil, Cloisonne Marble is considered the crown jewel of blue luxury stones due to its deep and mysterious blue charm. The stone is made up of rare and precious lapis lazuli components, which give it its valuable and remarkable appearance. The price per square meter ranges from RMB 10,000-50,000, making it a top choice for high-end projects.
Luxurious Calacatta Marble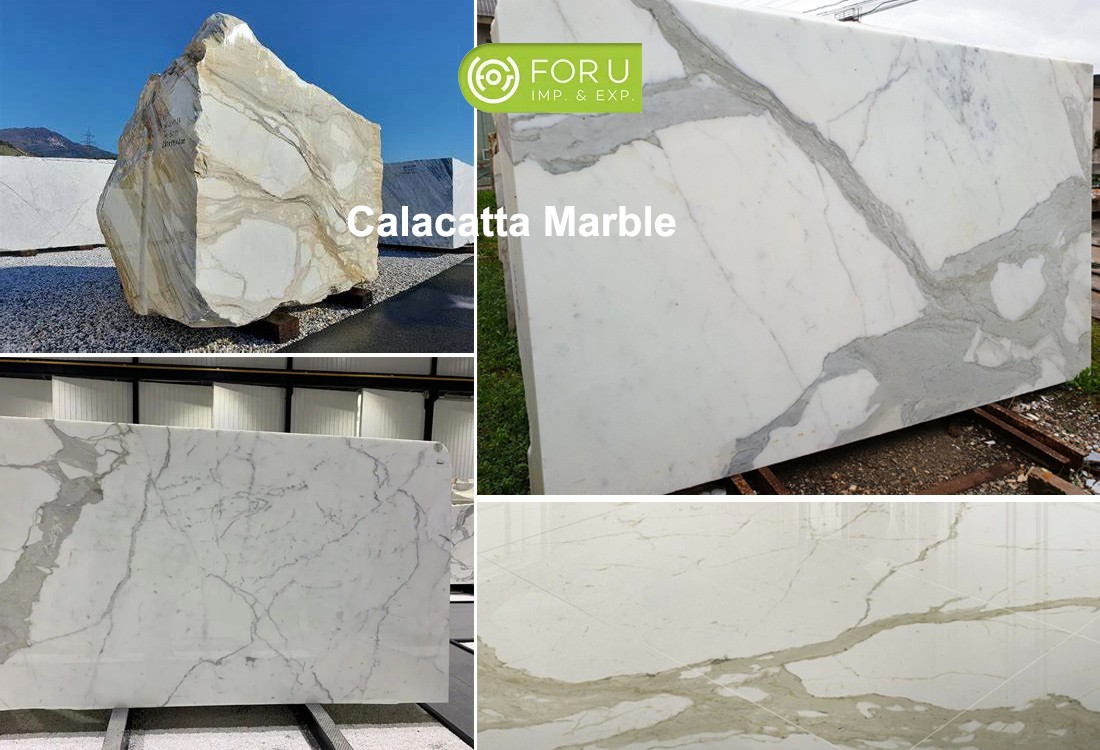 Among the many luxurious white marble varieties, white marble from Italy is very popular in the market. Whether it is quality or luxury, Italian white marble is definitely the top class in the stone industry. Calacatta marble from manufacturer is the first in this top class, and it is used in various luxury houses and architectural interiors.
Calacatta White Marble Originating from Italy, Calacatta White Marble is the most expensive white marble in the market. Known for its unique color, similar to the belly of a fish and the color of the eastern sky at dawn, this marble is prized for its excellent material, pattern, and gloss. Although it is widely used in high-end projects, its output only accounts for 5% of the entire mine, which is controlled and operated by the group, making the price of this luxurious stone rise even higher. The price per square meter ranges from RMB 3000-20000.
Four Season Marble/Opera D'Arte Marble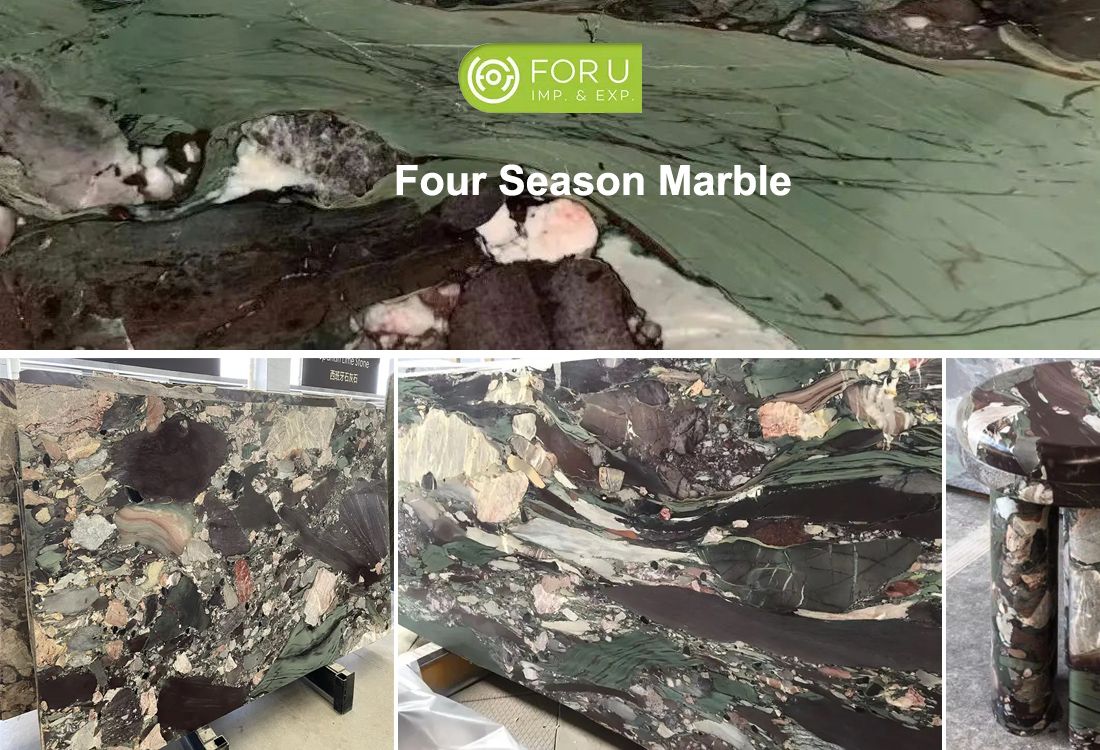 This natural stone has one of the most distinctive color schemes (purple, black, green, white, and pink), creating a dramatic effect in any room. Natural Marble Opera d'Arte is a great option for those looking for a distinguished and luxurious look for bathrooms, kitchens, and other design projects that require originality. It is frequently used for decorative surfaces such as fireplace cladding. Opera d'Arte is frequently difficult to obtain and thus valued for its rarity and beauty.
The Four Seasons Green Opera D'Arte Marble is a fresh and lively stone that is loved by many for its unique artistic charm. The natural and agile patterns make it seem like the stone is covered in a bed of grass, full of life and charm. However, due to the closure of mines, the stock has plummeted, and the stone is now considered rare and expensive, with a price per square meter ranging from RMB 10,000-15,000.
When it comes to luxury projects, only the best natural stones will do. From the Amazon Green Amazonite Green Quartzite to the Four Seasons Green Opera D'Arte Marble, each stone offers its own unique beauty and elegance. When choosing a natural stone for your project, consider factors such as durability, appearance, and price to make the best selection for your space.
Looking for luxury marble for your next interior project, For U Stone provides more than 50 kinds of top luxury marble, more premium and deluxe marble stone. welcome to contact us anytime you like.

Related Products