The Most Popular Building Exterior Wall Facade Material-Santiago Granite Leathered Tiles
Nero Santiago Granite, popularly known as G302 Granite, Grey Landscape Granite, Landscape Grey Granite, and China Grey Granite, is quarried from the heart of China, and it represents the epitome of timeless elegance and robust utility. Characterized by a harmonious blend of grey and black shades, Nero Santiago Granite Tile exhibits an aura of European classical breath, infusing your spaces with a captivating sense of sophistication.
FOR U STONE, a renowned manufacturer of exclusive marble and granite products, is committed to delivering the best of Nero Santiago Granite Tiles and Facade Tiles. We strive to exceed our customers' expectations by providing top-quality products and responsive customer service. Understanding the importance of environmental conservation, we ensure that our product development and research initiatives are in line with sustainable practices.
-Experience Unrivaled Sophistication with Nero Santiago Granite Tiles and Facade Tiles
Nero Santiago Grey Granite stands out with its distinct finishes – polished, flamed, sandblasted, sawn cut, rock-faced, and tumbled, offering a myriad of design options for both interior and exterior applications. Whether you are looking to adorn your floors, walls, stairs, window sills, or countertops, Nero Santiago Flamed Granite caters to your specific requirements, proving to be a reliable choice for real estate kitchen and bathroom projects, commercial building countertops, floor and wall coverings, and facade projects.
Chinese Santiago Grey Granite Floor and Wall Slabs
Material

Flamed or Leathered Surface of Nero Santiago Grey Granite Tiles For Building External Floor and Wall Cladding Projects

Specificiaton

Santiago Grey Granite is a kind of white granite quarried in China. This stone is especially good for countertops, monuments, mosaic, exterior – interior wall and floor applications, fountains, pool and wall capping, stairs, window sills and other design projects.

We can supply this granite by:

Full slab size 2400-3000up x 1200-1800up

half slab size 1800-2400up x 600/700/800up

Cut to size 300×600, 600×600, 800×800, 1200×600, etc.

Step 1100/1300/1500×330/350x30mm+ riser 1100/1300/1500×330/350x20mm

20mm / 30mm countertop &vanity top & bench top & worktop, as per your size

Kerbstone/curbstone/border stone 100/150/200/250×150/200/250/300x1000mm, etc.

Pavers & cube stone, 100×100, 150×150, 200×200, 250x250mm, etc

Coping stone, 300×600, 400×800 with rebate edge, etc.

Windowsill, stepping stone, driveway pavers, carving stone, etc

Accepted any customized sizes as per your projects

Thickness

T10mm, 15mm, 20mm, 30mm, etc

Finishing

Polished, Honed, Flamed, bushhammered, Sandblasted, Antiqued, etc

Application

Hotel, Office building, apartment, kitchen, exterior wall, park, square, etc
Santiago Grey Leathered Granite Tiles For Building Facades
Nero Santiago Granite Flamed Tiles are available in an array of sizes catering to various interior decoration projects. Commonly used sizes include 10x10x3/5/10cm, 10x20x3/5cm,for smaller applications, and 60×60, 60×30, 60×40 cm for larger applications. These tiles come in two standard thicknesses, 20mm and 30mm, giving you the flexibility to choose based on your design preferences and requirements.
Nero Santiago Granite Facade Tiles and Santiago Grey Granite Tiles, known for their durability and resistance to scratches and stains, make them a sought-after choice for high-traffic areas such as kitchens and bathrooms. Moreover, the application of Nero Santiago Flamed Granite Tiles and Santiago Granite Wall Tiles in exterior spaces adds an aesthetic appeal while ensuring long-term resilience. Our Grey Santiago Building Facade Tiles and Nero Santiago Granite Cladding Tiles cater to all your outdoor and indoor needs, promising uncompromised style and durability.
Choosing Nero Santiago Granite Floor Tiles and Nero Santiago Granite Leathered Tiles guarantees an investment in long-lasting beauty and quality. With a non-slip surface and resistance to high moisture and humidity levels, these tiles are a great choice for both interior and exterior spaces, including commercial spaces, such as hotels, villas, office buildings, hospitals, schools, malls, sports venues, leisure facilities, supermarkets, warehouses, workshops, and park farmhouses, among others.
The Advantages of Nero Santiago Granite Flamed or Leathered Surface Tiles:
Nero Santiago Granite, a unique material from China, is increasingly being chosen for commercial building external wall cladding and floor paver projects. The reasons for its popularity are manifold, ranging from its distinctive aesthetics to its superior functional characteristics and cost-effectiveness.
Firstly, the Nero Santiago Granite possesses an aesthetically appealing color that falls between gray and black, revealing an European classical breath. This color, combined with the stone's distinct straight and wavy lines, results from different cutting methods and finishes (such as polished, flamed, sandblasted) and contributes to its unique and stylish appeal. Not only does this make Nero Santiago Granite a versatile choice for indoor and outdoor spaces alike, but its ability to blend with the natural landscape makes it particularly attractive for external applications.
Moreover, Nero Santiago Granite is not just visually appealing but also incredibly functional. With a high density of 2.74g/cm3 and excellent compressive strength of 212Mpa, the material is highly durable and resistant to wear and tear. It can withstand diverse weather conditions, making it a popular choice for outdoor paving in commercial and residential areas, gardens, plazas, seacoasts, and railways.
In addition to its resilience and durability, Nero Santiago Granite's cost-effectiveness also makes it an attractive option for large-scale commercial projects. Given its supply from China is abundant and stable, it's available at a relatively affordable price compared to similar materials.
Lastly, the Nero Santiago Granite is easy to work with. It can be cut into various sizes and shapes and finished in multiple ways, including flamed and leathered, offering immense flexibility to architects and designers.
The use of Nero Santiago Granite for external wall cladding and floor paver projects is a testament to its versatility, durability, and cost-effectiveness. Its unique visual appeal adds to its attraction, making it a popular choice in both classical and contemporary architectural designs.
Grey Santiago Granite Tiles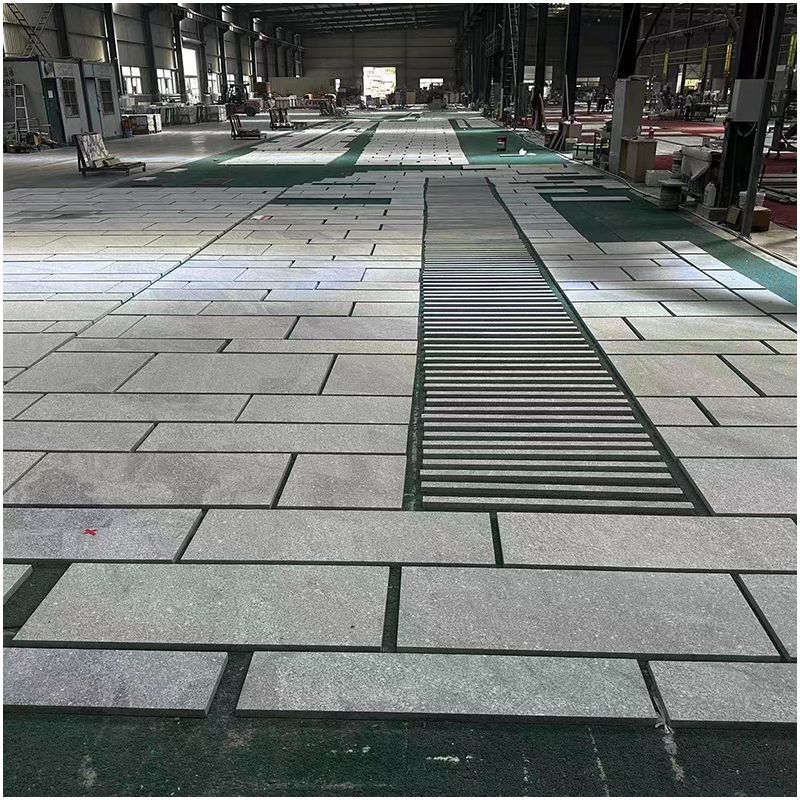 Nero Santiago Granite Building Facade Tiles
Nero Santiago Granite Exteral Wall Tiles
Chinese Granite Tiles Factory
Quality Control
Quality details:

1) Polished degree: 95 degrees or up.

2) Thickness tolerance: +/-0.5mm.

3) Diagonal tolerance: +/-1mm.

4) Surface flatness tolerance: +/-0.3mm.

5) Adjacent edge verticality tolerance: +/-0.5mm,

Precise Cutting by infrared-ray-cut machine.
Delivery, Shipping And Service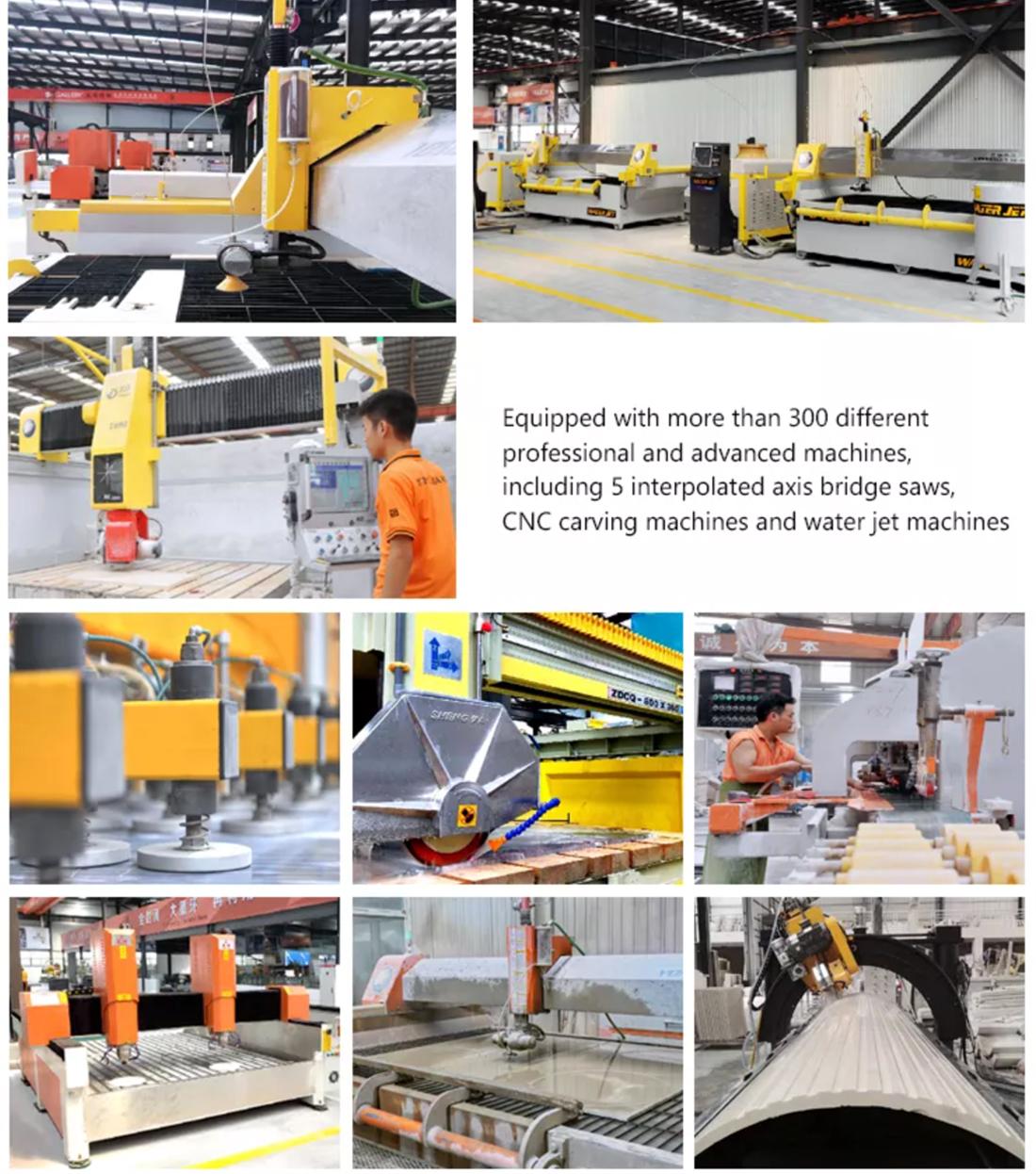 Packing and Loading of Labradorite Lemurian Blue Granite Slabs
1)For Tile: packed in crate, every 6-10 pieces are in one foam/paper box, foam in the bottom of the crate
2)For Slab: packed in pallet, suitable for 240 * 120cm, etc. And this packing costs less than crate.
3)For Countertop: packed with foamed plastics, then packed in fumigated wooden crates, reinforced with metal
FAQ of Granite Factory In China
1, what are your payment terms?
We accept 30% T/T in advance, 70% in the period of shipment.
2, what is the location of your company?
Our company is located in Nanan, China. If you would like to have a visit, you are very welcome.
3, what are your main products?
Our main products are countertops, tiles, stairs, window sill coping, pool coping stone, paving stone, curbstone, stone sinks, tombstone, and so on. And also we offer OEM services.
4, How about the samples?
We could send you the samples but the freight is charged. After the order is confirmed, we would pay back the express fee. Please be rest assured of that.
Nero Santiago Granite Tiles, characterized by their elegance, durability, and versatility, make them an unbeatable choice for various design projects. With FOR U STONE, you are assured of premium quality, outstanding customer service, and a commitment to environmental sustainability. Choose Nero Santiago Granite, and add a touch of timeless elegance to your spaces.
FOR U STONE often has the ability to produce custom-sized Nero Santiago Granite Floor and Wall Slabs to meet specific project requirements, offers competitive prices due to the volume of materials they produce and the direct relationship with quarries.