Exclusive Backlit Effect Phoenix Feather White Quartzite Stone Slabs For Wall and Countertops
The Backlit quartzite slab is a work of art in any commercial and residential building interior space, capturing nature's beauty in each slab. The brilliance of this fabric is its readability, which permits it to shimmer and dance with light, creating an ethereal show of shade and texture. Like a stained glass window, the exclusive backlit quartzite slab in FOR U STONE is a visual spectacle that could take your breath away. One of the most preferred alternatives is Phoenix Feather White Quartzite, which boasts a stunning show of black feathery veins that come to life when illuminated.
The manner of unveiling this splendor is sophisticated, requiring exceptional ability and patience. From the excavation of the quarry to the careful extraction and transport of translucent quartzite slab, each step is excited with the utmost care to ensure that each slab is of the best first-class. The stone is delivered to the fabricator when it's expertly reduced and polished to reveal its herbal styles and depths. The result is a unique work of art with the electricity to captivate every person who beholds it.
The Phoenix Feather White Backlit Quartzite Slabs are one of a kind. No two slabs are alike; every offering has personal, specific styles and variations that make them unique. The black feather veins that run through the stone add a layer of intensity and dimension, creating a 3D spectacle that is truly awe-inspiring. While illuminated, the veins come into existence, imparting a beautiful assessment of the white historical past and growing an almost mystical quality that is difficult to describe.
This form of Translucency Quartzite Stone is not just a stone but a bit of nature's artwork. It embodies the marvel and splendor of the natural world, imparting it in a fascinating and galvanizing way. Whether or not used as a countertop, a backsplash, or a work of art, Phoenix Feather White Backlit Quartzite Slabs are sure to make an enduring impression. Their timeless splendor and precise characteristics make them sought-after clothing that will be loved for years.
Dimension of Luxurious Quartzite Stone
Size

Slab: 2800 x 1800mm, 2800 x 1600mm, 2600 x 1600mm, 2500 x 1500mm, 2400 x 1400mm, 2400 x 1200mm.

Tile: 305 x 305mm, 305 x 610mm, 610 x 610mm, etc.

Cut-to-size: 300 x 300mm, 300 x 600mm, 600 x 600mm, etc.

Other sizes as per customized request.

Surface

Polished, Honed, Flamed, WaterJet, Leathered.

Package Detail

Slab: plastic inside + strong seaworthy wooden bundle outside.

Tile: foam inside + strong seaworthy wooden crates with reinforced straps outside.

Countertop: foam inside + strong seaworthy wooden crates with reinforced straps outside.

Quality Assurance

During the whole production process, from material fabrication to packaging, our quality assurance people will strictly
control each single and every process to ensure quality standards and punctual delivery.

Delivery Time

Seven days per container.

Min Order

1 Slab.

Price Item

FOB Xiamen, China. Or we can ship as the client requests.

Payment

30% Deposit before production, 70% Balance before shipping.
18 mm Backlit Quartzite Slabs
Sizes and Specifications
Phoenix Feather White Backlit Quartzite is available in various thicknesses tailored for backlit applications to ensure optimal clarity. Common sizes for these slabs include:
Wall tiles: 12″x24″, 16″x16″, and 24″x24″

Countertops: Widths typically range from 25.5″ to 36″, with custom lengths

More slabs for bespoke projects are available, allowing for design continuity, especially for vast spaces like hotel lobbies or upscale restaurants.
Expansive Applications
Backlit Quartzite has revolutionized how spaces are perceived, blending ambient lighting and natural aesthetics.
Commercial Spaces: High-class hotels, luxury villas, and elite venues utilize backlit quartzite to elevate their design quotient. A backlit reception desk or a bar becomes a statement piece, drawing attention and setting a luxurious ambiance.

Real Estate: The transformation of kitchens and bathrooms with backlit quartzite countertops or backsplashes adds an element of grandeur. The luminosity of the slab accentuates even the minutest design details, making every corner of the room shimmer with elegance.

Public Spaces: Be it hospitals, schools, malls, or sports venues, the inclusion of backlit quartzite, especially in the form of wall tiles and floor pavers, radiates sophistication.
Due to its composition, exotic quartzite will have a backlit impact or be translucent. Quartzite is a metamorphic rock formed while sandstone is subjected to high warmth and stress. This procedure causes the quartz crystals inside the sandstone to fuse collectively, creating a solid and durable stone.
Some quartzite and calacatta gold have a high concentration of quartz crystals. Those crystals are translucent, which means that they permit light to pass through them. When those kinds of quartzite are backlit, the light shines through the crystals, creating a lovely and particular impact.
The backlit impact of wonderful quartzite may be more significant with the use of a light supply that is mainly designed for backlighting. Those lights are commonly low-voltage and have a smooth, diffused mild output. They may be located behind the quartzite, and the light shines through the crystals, creating a stunning effect.
The backlit effect exotic quartzite may be used in various ways. It can be used to create a focus in a room, or it could be used to feature a touch of luxury and class. It's a beautiful and specific way to apply this versatile stone.
Luxury Quartzite Stone Factory
Quality Control
One/ Gloss degree 45 or up
Two/ Thickness tolerance: ( ±1mm)
Three/ Diagonal tolerance: ( ±1mm)
4/Surface flatness tolerance: ( ±0.3mm)
Quality Assurance: During the production process, from material choice to fabrication to packaging, our quality assurance people will strictly control every process to ensure quality standards and punctual delivery.
All our products are thoroughly inspected one piece by one piece.
Delivery, Shipping, And Service
Packing and Loading about gray quartzite countertops
| | |
| --- | --- |
| Package | (1) Slab: Seaworthy wooden bundles; |
| | (2) Tile: Styrofoam boxes and seaworthy wooden pallets; |
| | (3) Vanity tops: Seaworthy, wooden solid crates; |
| | (4) Available in Customized packing requirements; |
| | All the above packages will be fumigated and stamped for export orders; |
| | 2cm slabs: 15-18 pcs / 75 sqm / 4100kgs per bundle |
| | 3cm slabs: 10-13 pcs / 50 sqm / 4100kgs per bun |
FAQ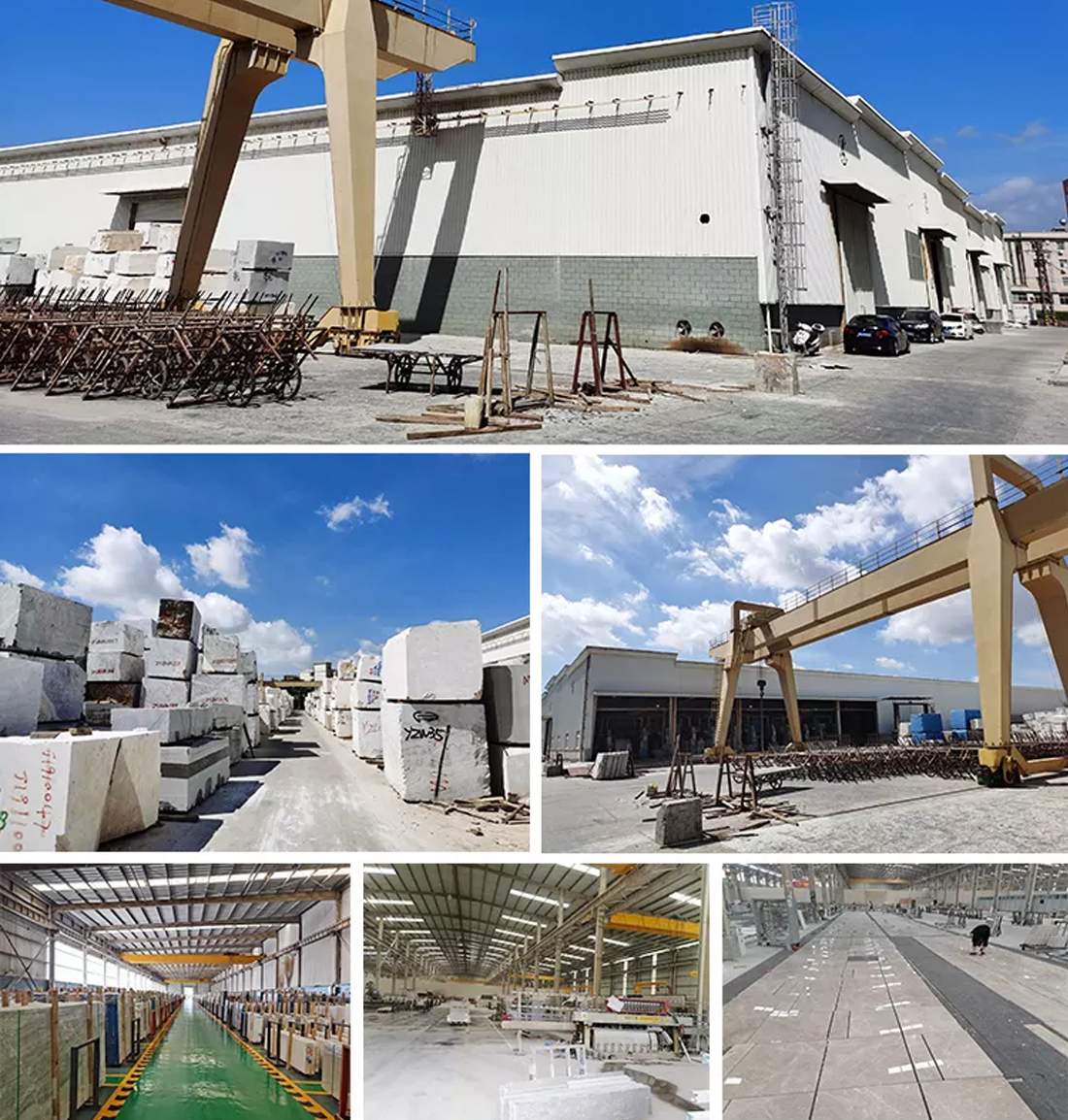 01. How to get a sample?
The sample will be provided on the condition that:
* Sample requests less than 200*200mm can be sent for quality tests free of charge.
* Sample delivery cost will be at the buyer's account.
02. When to start production?
* Right after our bank confirms the arrival of the L/C or the advance payment.
03. Delivery Leadtime
* Lead time is around 2-3 weeks per container.
04. Packaging
* Packing in export standard quality wooden crates, hardboard carton boxes, or pallets based on request.
05. Guarantee & Claim?
* Replacement or repair will be done when any manufacturing defect is found in production or packaging.
Given the growing desire for substances that serve twin functions – aesthetics and feature – backlit quartzite's reputation is poised to develop. The play of light and stone gives endless layout opportunities, specifically while custom-designed to the specifics of a challenge. With the superior backlighting era, the variety and intensity of transparency may be adjusted, giving architects and architects extra avenues to innovate.
The Phoenix Feather White Backlit Quartzite Slabs are not just a fabric preference but a design announcement. As this costly stone inspires architects and house owners alike, areas become extra luminous, opulent, and reflective of nature's best art.

If you're interested in our Exclusive Phoenix Feather White Backlit Quartzite, you are welcome to buy quality products at an affordable price with us. As one of China's leading Backlit Exotic Quartzite Slab manufacturers and suppliers, we also support wholesale service. For more info, contact us now.