Brazilian Beige Patagonia Extra Quartzite Slab
Quartzite is a metamorphic rock used in indoor design for its sturdiness and numerous aesthetic appeal. There are countless exceptional variations of quartzite from Brazil and other countries; however, one of the most popular and hot quartzite colors is Patagonia Beige Quartzite, a Brazilian wonder regarded for its top-notch combination of colors and textures. With a panorama of sun shades from mild beige to bursts of black, grey, and ochre, this exotic quartzite stone presents itself as a work of art and a practical building material, making it a favored choice for luxury areas and design projects.
The Patagonia Beige Quartzite stands out amongst natural stones, echoing the considerable landscapes of its namesake vicinity in the United States. This fantastic Brazilian stone has captured the attention of architects and indoor designers internationally for its rich beige canvas intermittently disrupted by colorful tones. The Beige Tones of Patagonia Exotic quartzite provide a sensitive balance between pricey appearance and robust functionality, making it an impeccable choice for various commercial and real estate projects.
What is Patagonia Beige Quartzite?
Patagonia Beige Quartzite is a visible masterpiece with a cream-beige backdrop, sometimes offered with a yellow-toned heritage. Accounting for approximately ninety-three percent of its composition, quartz is the base of this stone. What sets Patagonia aside is its fragmented nature, in which minerals of assorted hues, sizes, and appearances come together in a marvelous show. One cannot, however, recognize the explosion of black, gray, and ochre tones on its surface. This numerous palette, mixed with its abnormal aesthetic, disrupts the uniformity of light, transitioning from totally opaque fragments to massive translucent surfaces.
This precise composition produces a stone that gives unique backlighting possibilities, best for areas that thrive on accentuated illumination. Patagonia Beige Quartzite Slab is an elegant, beautiful stone but also durable and functional. It's a fantastic preference for excessive-site visitor regions, as it's immune to scratches, staining, and warmth.
Further to its sensible benefits, Patagonia Beige Quartzite is likewise a sustainable choice. It is also a long-lasting fabric that is not easily replaced, making it a more environmentally pleasant choice than artificial materials that want to be replaced frequently.
Patagonia Beige Quartzite: A Brazilian wonder for luxurious spaces and design projects
Patagonia Yellow Quartzite is a versatile stone that can be used to expand design initiatives. It's a widespread preference for kitchen countertops, as it's far more resistant to heat and staining. It is also a first-rate desire for lavatory vanity tops, wall cladding, floors, and outside areas. Its mixture of colors and textures makes it an excellent choice for present-day and contemporary designs and traditional rooms.
Patagonia Beige Exotic Quartzite is a Brazilian marvel ideal for luxurious areas and layout initiatives. Its precise mixture of colors and textures and its sturdiness and sustainability make it an extraordinary desire for the diffusion of layout applications. Whether designing a cutting-edge and contemporary area or a conventional area, the Patagonia Quartzite Slab is a flexible and elegant choice that can stand the test of time.
Dimension of Patagonia Quartzite Stone
Brazilian Beige Patagonia Quartzite Slabs in Backlit Effects

(3)Strong corrosion-resistance

(4)High temperature resistance

(5)Non-toxic and non-radioactive

Interior & Exterior Decoration. It is widely used in countertops, washing basins, and bar counters and is also suitable for exterior wall

paneling, flooring etc,.

300 x 300mm, 600 x 600mm,

800 x 800mm etc,

10mm, 15mm, 18mm, 20mm, etc

96″ x 25.5″, 108″ x 26″, 96″ x26″,

108″ x 25″ etc

20mm; 30mm; 20mm+20mm laminate and etc

96″x36″, 108″x36″, 96″x40″, 72″x36″ and etc

31″x22″, 37″x22″, 49″x22″, 61″x22″, 73″x22″ and etc

1000-1300x300x20/30mm & 1000-1300x150x20mm

Polished, Flamed, Honed, Split, Tumbled, Sandblasted,

Chiseled, Bush-hammered, Mushroom, etc.

(1)Standard Exporting Seaworthy Package

( Inner: plastic film and foam; Outer: Solid Wood crates or pallets.)

(2) Color Difference Control

(3) Thickness tolerance: +/-0.5mm,+/-1mm

(4) All Products Checked by Experienced QC

Welcome Small Trail Orders
18 mm Patagonia Quartzite Slab in Inventory
Patagonia Beige Extra Quartzite is available in various forms to suit many applications. Typically, you can find these in slabs with 20mm or 30mm thickness options. Depending on the specific design requirement, they can be procured in polished or honed finishes. With such versatility in size and finish, this stone ensures that something fits every project, whether expansive or intimate.
Recommended Usage: Countertops, monuments, mosaic, exterior – interior wall and floor applications, fountains, pool and wall capping, stairs, window sills, and other design projects.

Finishing Surface: Polished, Sawn Cut, Sanded, Rock faced, Sandblasted, Tumbled and so on
Project Applications of Brazilian Exotic Quartzite Like Patagonia:
Given its inherent beauty and resilience, the Patagonia Beige Quartzite has found its way into numerous design projects:
Kitchen and Dining Spaces: From countertops to dining tables, the Yellow Patagonia Quartzite, with its cream color and linear veining, adds a touch of sophistication. The stone's resistance to stains and low porosity, as seen in the Patagonia Quartzite Slabs, makes it an ideal choice for spaces that witness frequent activity.
Bathrooms: Vanity tops and wall panels in bathrooms get a luxurious upgrade with the Patagonia Quartzite Slabs. Their polished surface provides a sleek look while ensuring longevity.
Living Areas and Hallways: When used in bookcase walls or as decorative panels, the backlit Patagonia Quartzite can transform living rooms and hallways into luminous and inviting spaces.
Commercial Spaces: In establishments where design and exclusivity are paramount, like hotels and luxury villas, the Patagonia Brazilian Quartzite Slab offers a perfect blend of aesthetics and durability. Be it the façade of a high-end retail store or the floor of a plush lobby; this stone enhances the ambiance of the manifold.
Other Applications: Beyond the conventional uses, the Patagonia Quartzite Polished Slabs can be utilized for staircases, paving, wall cladding, and more, emphasizing the stone's versatility.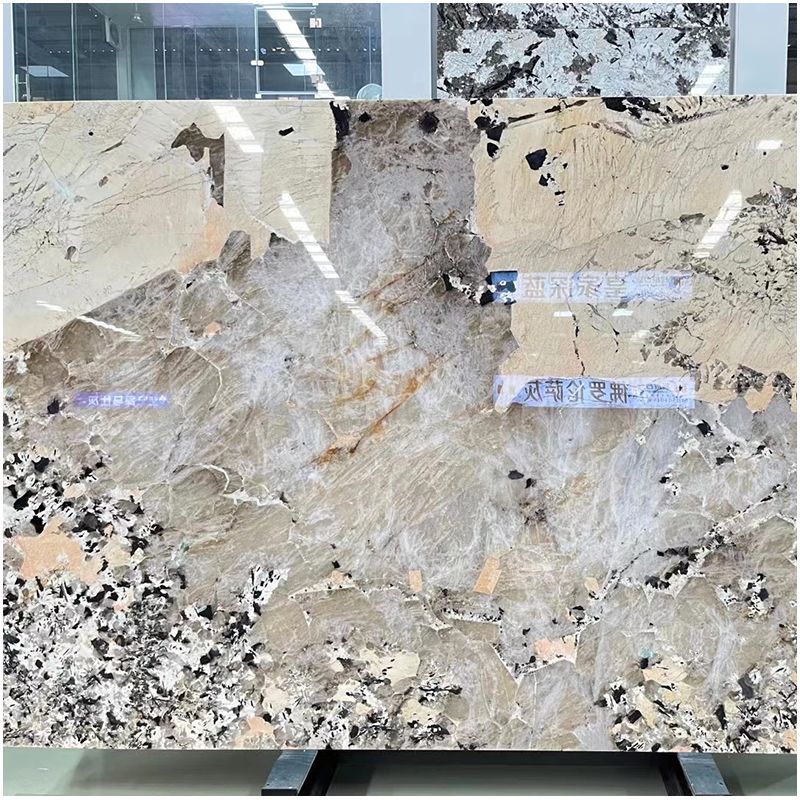 Luxury Quartzite Stone Factory
Quality Control
One/ Gloss degree 45 or up
Two/ Thickness tolerance: ( ±1mm)
Three/ Diagonal tolerance: ( ±1mm)
4/Surface flatness tolerance: ( ±0.3mm)
Quality Assurance: During the production process, from material choice to fabrication to packaging, our quality assurance people will strictly control every process to ensure quality standards and punctual delivery.
All our products are thoroughly inspected one piece by one piece.
Delivery, Shipping, And Service
Packing and Loading about gray quartzite countertops
| | |
| --- | --- |
| Package | (1) Slab: Seaworthy wooden bundles; |
| | (2) Tile: Styrofoam boxes and seaworthy wooden pallets; |
| | (3) Vanity tops: Seaworthy, wooden solid crates; |
| | (4) Available in Customized packing requirements; |
| | All the above packages will be fumigated and stamped for export orders; |
| | 2cm slabs: 15-18 pcs / 75 sqm / 4100kgs per bundle |
| | 3cm slabs: 10-13 pcs / 50 sqm / 4100kgs per bun |
FAQ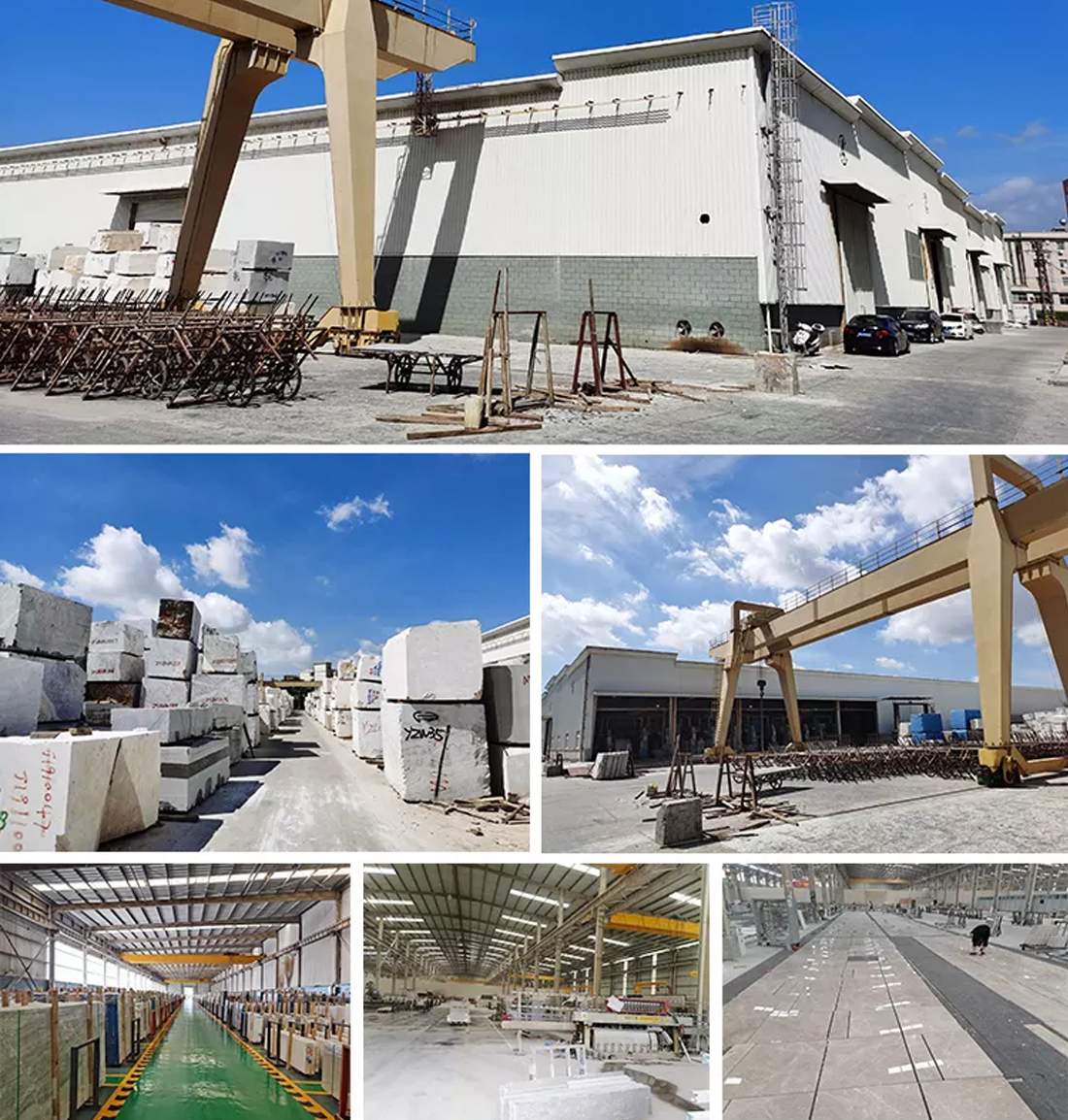 01. How to get a sample?
The sample will be provided on the condition that:
* Sample requests less than 200*200mm can be sent for quality tests free of charge.
* Sample delivery cost will be at the buyer's account.
02. When to start production?
* Right after our bank confirms the arrival of the L/C or the advance payment.
03. Delivery Leadtime
* Lead time is around 2-3 weeks per container.
04. Packaging
* Packing in export standard quality wooden crates, hardboard carton boxes, or pallets based on request.
05. Guarantee & Claim?
* Replacement or repair will be done when any manufacturing defect is found in production or packaging.
Patagonia Beige Quartzite is more than just a stone; it's a testament to nature's unparalleled artistry. Its varied tones and textures make every slab unique, ensuring no two designs are alike. As architects and interior designers continue to explore its potential, this stone promises to redefine luxury spaces for years to come. Whether you envision a modern workspace or a traditional home, the Patagonia Quartzite promises to elevate your design to an echelon of its own.

Suppose you're interested in FOR U STONE's luxury and popular decoration materials like Brazilian Exotic Patagonia Beige Quartzite in slabs, tiles, tables, and countertops. In that case, you are welcome to buy quality products at an affordable price with us. As one of China's leading Backlit Exotic Patagonia Quartzite Slab manufacturers and suppliers, we also support wholesale service. For more info, contact us now.