High-Quality Oriental Calacatta Viola White Marble Slabs
On the subject of designing a space that exudes elegance, drama, and natural splendor, Oriental Calacatta Viola Marble is a high-quality desire. This outstanding stone is sourced from the southern areas of China and contains a story of nature's craftsmanship over millennia. With its pristine white base and delicate black veins, this marble creates an enchanting play of light and shadow that transforms spaces into abodes of tranquility and sophistication.
A Creative Rendition of Nature from FOR U STONE in Oriental Calacatta Viola White Marble

The Oriental Calacatta Viola Marble from FOR U STONE is an authentic artwork. It has skinny, elaborate black veins that compare beautifully to the pristine white base. With its understated sheen, this marble provides a luxurious touch to any space. This stone's herbal splendor and unique character make it a widespread desire among architects, designers, and house owners alike.

Calacatta Viola Marble is produced in China and Italy. The Oriental Calacatta Viola White Marble has deep black veins with occasional mild crimson streaks. In evaluation, the Italian counterpart has an extra uniform white base with a soft violet undertone to the grain. These diffused differences spotlight the individual each stone brings to the desk.
Flexible elegance for diverse spaces with Oriental Calacatta Viola Marble Slab

The FOR U STONE's exclusive Oriental Calacatta Viola Marble Slab and Tile are a versatile fabric that seamlessly integrates into various architectural spaces. Its presence elevates the environment of plush resort lobbies, current villas, city residences, and high-cease places of work. The marble's dramatic veins make it a famous preference for kitchen countertops, while its understandable beauty makes it perfect for serene bathrooms.

The use of Natural Marble in living spaces

Chinese Marble, like the Oriental Calacatta Marble Collection in FOR U STONE, is a material that can discover its place in each space with its flexibility and splendor. But it's crucial to know that the technical and aesthetic houses of marble must be appropriate for the region where it'll be used and evaluated successfully. Regarding kitchen countertops, choosing a marble that is resistant to excessive temperatures and much less absorbent is crucial. FOR U stone is an extraordinarily desired cloth due to its scratch-resistant surface and resistance to extreme temperatures. Matte floor finishes and scrubbed or honed can also help reduce scratches that could occur through the years.
1: Professional Oriental Calacatta Viola Marble Slabs and Tiles Supplier | FOR U STONE 
Jumbo Marble slab size

2400up×1200up mm

Small slabs

1800up×600/700/900 mm. Other sizes are available upon detailed requirement.

Wall and floor tiles:

a) 305 x 305mm or 12 x 12″ 




b) 400 x 400mm or 16 x 16″ 




c) 457 x 457mm or 18 x 18″ 




d) 600 x 600mm or 24 x 24″


Thickness: 10mm (3/8″), 12mm (1/2″), and 20mm (3/4″) f) Cut-to-size or any other customized sizes Inner
Surface finished

polished, honed, flamed and brushed, bush hammered, sandblasted,

machine-cut, leather-finish, etc.

Quality Control

Thickness tolerance: +/-1mm to +/-2mm

To ensure product safety in the container, all products are checked by rich, experienced QC one by piece, monitoring every production process until packing is complete.

package

Seaworthy wooden crate, pallet

Payment terms

TT or L/C
2: 18mm Thickness Oriental Calacatta Viola Marble Slabs 
Chinese Calacatta Viola Natural Marble in the Kitchen | FOR U STONE

The Natural Marble kitchen counters are a classic preference that never goes out of favor. However, it is essential to pick a suitable marble that is stunning and practical. Light-colored and exceedingly absorbent marbles can stain without problems, making them impractical for everyday use. Nowadays, numerous floor treatments are done to save the marble from getting stained and scratched. But those packages can create an immaculate floor, which can lose the naturalness of the marble and give the impression of ceramics. The Oriental Calacatta Viola Marble is an outstanding preference for kitchen countertops as it's stunning and practical miles away.

Chinese Oriental Calacatta Viola Marble inside the bathroom

Using marble in lavatories is one of the most desired packages. This marble material, which is quite costly and elegant, is the right choice for folks who want to create peaceful and nonviolent surroundings within the toilet with its naturalness. At the same time, deciding on marble for the bathroom using a matte finish surface on the floor rather than a polished, slippery floor is essential. If a cultured surface is favored, care ought to be taken against possible injuries.
Application and Dimensions of Oriental Calacatta Viola

FOR U STONE gives Oriental Calacatta Viola Marble tailored for numerous projects. The marble adapts whether it's the floors of a mall, the walls of a health facility, countertops in a farmhouse kitchen, or the cladding of a sports activities area. The stone will be used as wall panels, ground tiles, stairs, paving, and more. Its versatility isn't simply in software but additionally in length and end.

FOR U Stone Creations: Crafting Visions

Considering marble in your next assignment? FOR U Stone Creations is your trusted associate. Their dedication stretches from the showroom in your area, ensuring your visions are realized with perfection. Their knowledge ensures that the charming beauty of the Oriental Calacatta Viola Marble is showcased in all its glory.
3: Professional Oriental Calacatta Viola Marble Slabs and Tiles Supplier | FOR U STONE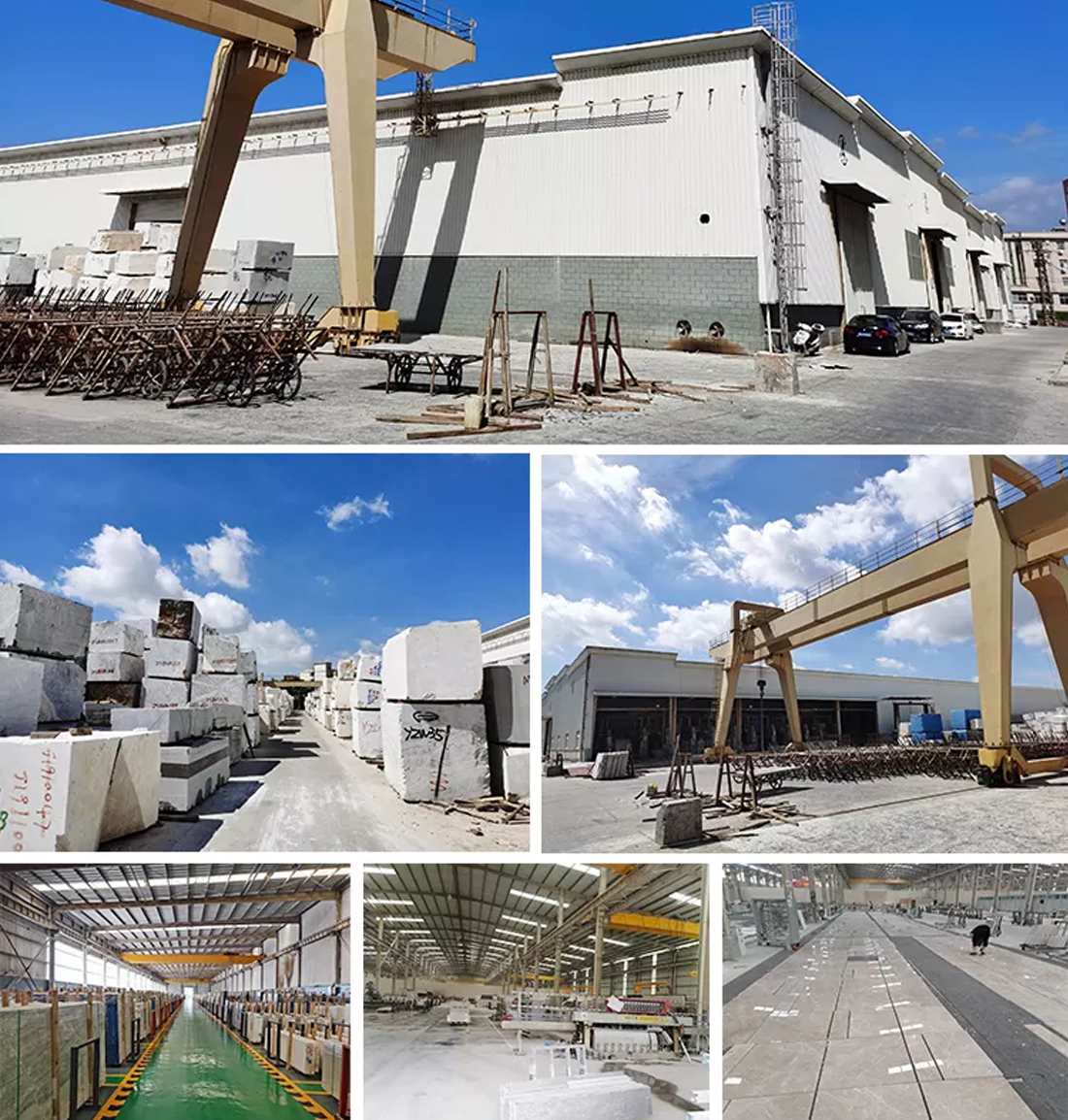 The Oriental Calacatta Viola Marble via FOR U STONE is more significant than only a stone; it's a testament to nature's artistry and humanity's craftsmanship. Whether or not it's the diffused play of veins or its adaptability throughout spaces, this marble stands as an epitome of luxury and beauty. Investing in it isn't pretty much aesthetics; it's approximately owning a slice of nature's poetry.