Ivory Classic Italian Honed and Unfilled Travertine Slabs For Wall Cladding Projects
The Classic Italian Ivory Travertine, a masterpiece from FOR U Stone Factory, embodies the quintessence of Italian artisanship. Its beauty lies in its ability to cater to a spectrum of styles – from modern minimalism to grandeur and opulence. Its palette of soft, earthy tones perfectly balances subtlety and luxury, making Ivory Classic Travertine an ideal material for diverse applications, including wall panels, floor tiles, stairs, paving, wall cladding, countertops, and vanity units.
Famed as a key construction material in Italy, this Italian Classic Beige Travertine stone has gained popularity globally owing to its increased accessibility. The Italian Travertine Slabs, initially deemed a rare, expensive commodity, are now widely utilized due to expanded availability. The boom in travertine quarrying worldwide has played a significant role in this transformation, making the Classic Italian Ivory Travertine more attainable for a broader spectrum of architectural and interior design projects.
-Exquisite Italian Travertine: Classic, Durable, and Prestigious
Variety is a hallmark of Italian Travertine Tiles, offering the consumer a gamut of aesthetic choices. The polished version of this stone boasts a glossy sheen, while the honed variant provides a soothing matte finish. For those desiring an antique touch, the tumbled Italian Travertine Tiles with their rounded corners and aged appearance make a great pick. Alternatively, the brushed travertine is textured with wire brushes for a unique matte finish. The diverse range of Italian Ivory Beige Travertine ensures versatility in design while maintaining stylistic cohesion.
Italian Luxury Beige Travertine Sizes
Product Name

Italian Super White Travertine, Italian Classic Travertine, Beige Travertine

Stone Type

Surface

Polished, Honed, Acid, Sandblasted, etc.

Slabs: 2400up x 1400up x 16/18/20/30mm

Cut-to-size:

300x300mm, 600x600mm, 300x600mm,

300x900mm, 1200x600mm, custom sizes,

thickness 16/18/20/30mm etc.

Packing

Strong Export Fumigated Wooden Crates.

Delivery Time

1-2 weeks after payment received

Usage

Indoor Wall/Floor Decoration, Bathroom, Kitchen, Living Room.

Thickness tolerance(length, width, thickness): +/-1mm(+/-0.5mm for thin tiles)

QC check pieces strictly before packing

MOQ

Small trial orders are welcome.
Luxury Italian Travertine Slabs
Embracing a piece of history, the Italian Super White Travertine and the Italian Ivory White Travertine Slabs evoke a sense of age-old prestige. The subtle elegance of these natural stone materials adds a touch of sophistication that transcends the ostentatious appeal of granite or marble. Inherently, each slab and tile carries the rich Italian history, infusing any architectural project with a distinguished aura.
Recognizing the potential of this fascinating material, FOR U Stone Factory meticulously crafts a range of interior and exterior applications. Tailoring to diverse requirements, the factory offers Roman Ivory Travertine Slabs and Beige Travertine Tiles in various sizes. Standard sizes for floor tiles usually range from 12″x12″, 16″x16″, 18″x18″ to 24″x24″, while wall tiles often come in sizes such as 12″x24″ and 24″x24″. For unique design specifications, customized sizes can also be procured.
Ideal for both residential and commercial spaces, these stones are a perfect fit for diverse settings such as hotels, villas, apartments, offices, hospitals, schools, malls, sports venues, leisure facilities, supermarkets, warehouses, workshops, parks, farmhouses, and courtyards. The Italian Travertine Wall Tiles, a product of the FOR U Stone Factory, render a luxurious touch to any decor, contributing significantly to the overall architectural appeal.
Italian Ivory White Travertine: The Quintessential Classic for Interior and Exterior Projects
Introduction: Infused with timeless charm and understated elegance, the Italian Ivory White Travertine is an exquisite variety of natural stone that leaves a lasting impression on any space it graces. Originating from the prestigious quarries of Italy, this classic travertine embodies the captivating aesthetics that are often associated with ancient Roman monuments and temples.
A Closer Look at Italian Ivory White Travertine: Renowned for its natural, gentle, and rich texture, the Ivory White Travertine Slab is derived from nature but goes beyond it in terms of visual appeal and durability. The slab seems as if it has just emerged from the soil, carrying with it a unique grain texture that traces the tales of prehistoric civilization. The stone's neutral color palette ranges from soft whites to creamy beiges, offering a versatile solution for both interior and exterior design projects.
A Timeless Beige Travertine From Italy:
Applications in Interior Spaces: The soft tones of the Ivory White Travertine harmoniously blend with any interior design, making it a preferred choice for a variety of applications. In kitchens, the travertine's subtle texture and cinnamon cream-white clouds create a warm, welcoming ambiance, making it an ideal choice for countertops, backsplashes, and flooring. For bathrooms, this stone adds a touch of natural elegance to vanities, shower walls, and floors, contributing to a serene and luxurious atmosphere.

The Italian Ivory White Travertine is also a perfect fit for other interior spaces such as living rooms and dining rooms, where it can be used for fireplaces and accent walls. Its unique blend of character and rustic charm lends a timeless appeal to any space, easily adapting to both traditional and contemporary design aesthetics.

Applications in Exterior Spaces: Beyond its splendid interior applications, the Italian Ivory White Travertine also finds substantial use in exterior projects. Its high resistance to impact, water, and weather makes it a preferred choice for outdoor applications. Whether for pool surrounds, patios, walkways, or facades, this stone provides a harmonious blend of durability and aesthetic appeal.

Furthermore, its natural charm, luxurious appeal, and timeless quality make it a preferred material for architectural elements such as stairs. Its adaptability to any type of project, coupled with its unique color variations, ensure that the Italian Ivory White Travertine stands as an optimal and luxurious choice for both interior and exterior design projects.
Italian beige Travertine Slabs
Classic Beige Italian Travertine Slabs
Conclusion: The Italian Ivory White Travertine, with its versatile aesthetics, undeniable durability, and rich heritage, stands as a testament to the beauty of nature and the timelessness of Italian craftsmanship. Be it a residential or commercial project, this classic stone leaves a lasting impression, blending seamlessly with diverse design aesthetics while enhancing the overall architectural appeal. It stands as a beacon of luxury, eloquence, and timeless elegance, poised to grace interiors and exteriors with its natural charm.
Travertine Slabs and Wall Facade Factory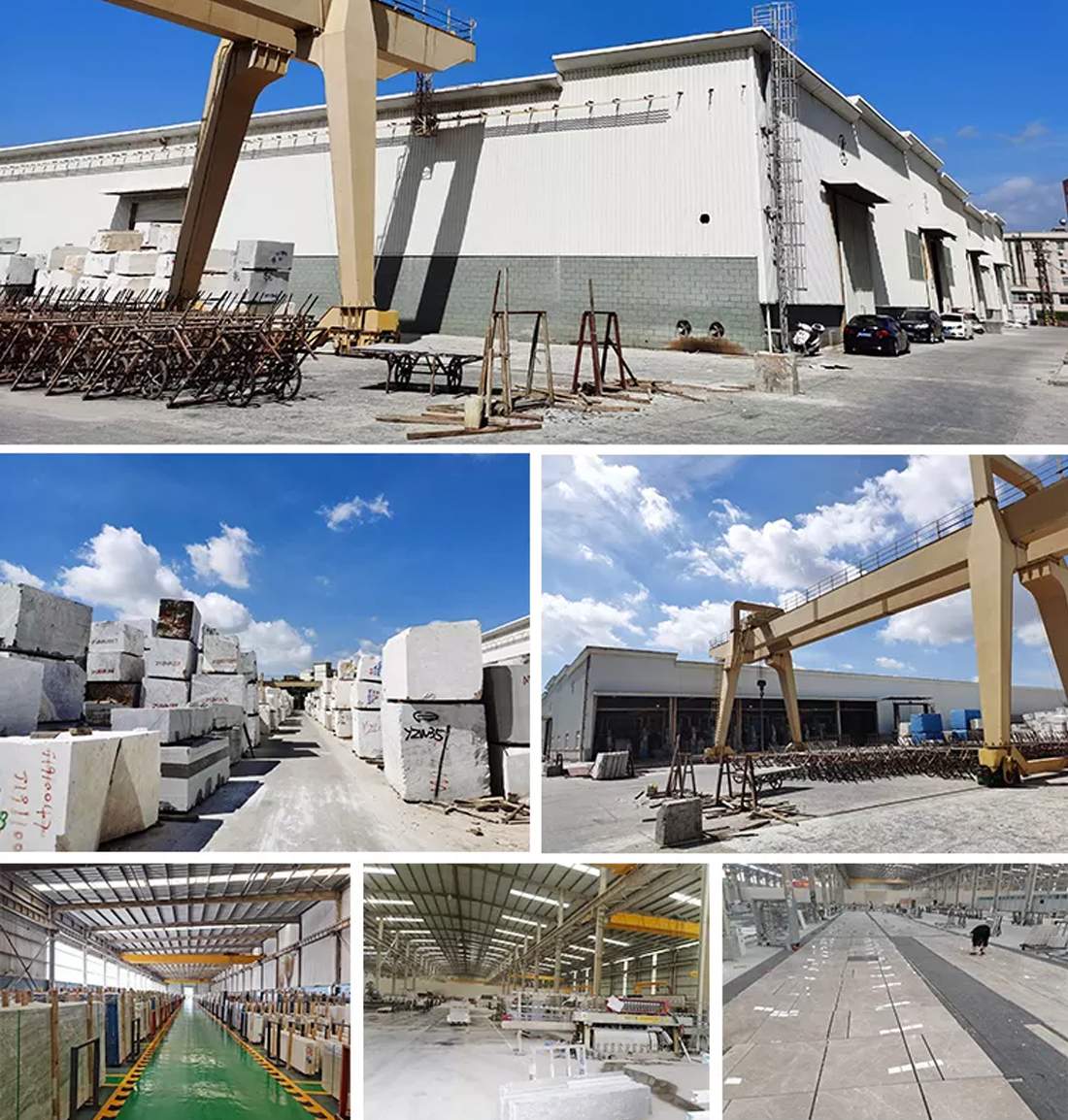 The allure of Italian Travertine lies in its enchanting blend of beauty, versatility, and durability. The Classic Italian Ivory Travertine, a product from the esteemed FOR U Stone Factory, exemplifies this trifecta, standing as a testament to timeless Italian craftsmanship. Whether in the form of Italian Travertine Tiles, slabs, or Honed Travertine Unfilled Slabs, each piece carries an aura of elegance, an echo of history, and the promise of enduring quality. With its exceptional range of applications, this stone has become an indispensable resource in the realm of architecture and interior design.