Italian Calacatta Viola Arabescato White Marble Slabs For Interior Floor and Stairs Projects 
Viola Calacatta Marble – an excellent and premium natural stone from Italy – is making waves within the interior design community for its lovely appearance and specific characteristics. Natural Italian Viola Calacatta Marble is a rare marble acknowledged for its excellent crimson and white veining. Quarried in Italy, the marble is extracted from the Carrara location – well-known for producing several of the sector's most lovely marbles. Viola Calacatta Marble is an excessive-cease stone prized for its costly appearance. The Viola Calacatta Marble slab is to be had in diverse finishes, which include honed and polished, to fit distinct interior decoration projects. FOR U STONE's New Marble Material, Calacatta Italian Marble, also called Calacatta Viola Arebescato Marble, is popularly installed in any commercial estate building and residential floor, stairs, columns, and countertops.
Viola Calacatta Marble Tile: A Versatile and Timeless Choice

One of the most important blessings of Viola Calacatta Marble is its versatility. The stone's distinct veining styles and rich colors make it popular for various programs. Viola Calacatta Marble tiles are perfect for kitchen and toilet flooring and accessory partitions. The timeless and stylish appearance of the marble complements distinctive interior styles – from conventional to modern.

Calacatta Viola Rose Marble: A Statement Piece in Any Interior

Calacatta Viola Rose Marble is a first-rate desire for those seeking a bolder announcement piece. Viola Calacatta Marble features a creamy white heritage with rose-colored veining styles, making it a unique and pleasing addition to any interior. Calacatta Viola Rose Marble is perfect for countertops, backsplashes, and accessory walls.

Calacatta Viola Marble Countertop: A Durable and Practical Choice

Viola Calacatta Marble is sometimes just a lovely stone. However, it's also a long-lasting and realistic choice for indoor layout. The marble is immune to scratches and heat, making it ideal for kitchen countertops. Its sturdiness makes it a practical preference for high-site visitors in regions like hallways and entryways. Viola Calacatta Marble countertops are available in honed and polished finishes to fit unique indoor design styles.

Calacatta Viola Marble Tiles and Countertops Supplier FOR U STONE
Viola Calacatta White Marble

Calacatta Viola Slab: A High-End Material for a Luxurious Interior

If you are searching for excessive-quit fabric for a costly interior, the Calacatta Viola Marble slab is the best option. The slab is available in various sizes and thicknesses and may be used for floors, partitions, and countertops. The Italian Purple Calacatta marble's rarity and high-cease pleasantness make it a coveted material amongst homeowners and designers alike.

Excellent start by Viola Calacatta Marble

Beauty carved by nature: Viola Calacatta marble is known for its pure white background, highlighted by striking red veins, sometimes marked by natural rust or gold. Each creature FOR U STONE offers high colors and tells stories of ancient landscapes and landscape art.

Statement in each slab: This marble isn't just about aesthetics; It offers added luxury and flexibility. Although complex, Calacatta Viola, like all-natural marble, develops a gentle patina over time, enhancing its quality and appeal.
Viola Calacatta Marble is a stunning and versatile cloth for indoor design. Its unique veining styles and wealthy hues make it a statement piece in any interior. Its sturdiness and practicality make it a sensible preference for various programs. Whether you pick out Viola Calacatta Marble slab, tile, or countertop, you can ensure that you invest in a terrific and pricey material to stand the check of time.
1: Standard Sizes of Viola Calacatta Marble Slabs and Tiles Factory | FOR U STONE
Material:

Calacatta Viola Purple Marble Slabs, Calacatta Marble

Color:

 White, purple, and rusty veins

Advantage:

 1. No spit rust;  

2. Huge quantity;  

3. Few color variations;  

4. Stable supply for long-term orders.

Application:

 Widely used for interior and exterior decoration

Finishes:

 Polished, Honed, Flamed, Flamed& brushed, Sandblasted, Leather, Bushhammered, Rough picked, split, etc.

Products and Dimensions:

 Slabs:

2400up x 600up or 1200up x 20/30/40/60/80mm;

 Tiles: 

(305/610 x 305, 400/600 x 300, 400/600 x 400, 457 x 457) x 10mm;

(12"24" x 12"/24", 16" x 16", 18" x 18") x 3/8";

 Cut to size:

300/400/600/900 x 300/400/600 x 10/12/15/20/30/40mm;

 Steps &   Risers:

1000-2000 x 300-350 x 20/30/40mm; 1000-2000 x 130-160 x 20/30mm; 

 Facades:

600/900/1200 x 600 x 25/30/40mm;

 Countertops:

78"/96"/108" x 25-1/2"/26"/36" x 3/4"/30/20+20mm laminated;

 Blocksteps:

500/750/1000/1250/1500/2000/2500 x 350 x 150mm;

 Palisades:

(500/750/1000/1250/1500/2000/2500) x100x250 or 80×200 or 120x120mm;

 Customized dimensions are Welcome!
The Art of Mixing: Calacatta violas are unique; some may not show signature veins. For this reason, it is essential to align the frames before the final installation to ensure that the veins' flow and the width's drama are visually coherent.
Applications beyond the mind with Calacatta Viola Marble
Individual Versatility: The versatility of Viola Calacatta Marble is unmatched. Perfect for various uses, from the kitchen to the bathroom, its sophisticated design elevates the mood of any space. Furthermore, its durability ensures it can withstand time, making it ideal for high-traffic areas.

Grandeur in Commercial Spaces: Beyond being comfortable to live in, its marble grace makes it ideal for commercial spaces. Its sophisticated yet elegant looks leave an indelible mark, from hotel lobbies to corporate lobbies.

2: Italian White and Rosa Viola Calacatta Marble Slabs in 16mm Thickness
| | | |
| --- | --- | --- |
| Viola Calacatta Marble | Viola Calacatta Marble Stone | Viola Calacatta Marble Slab |
Customized for different needs with Calacatta Viola Marble Slabs
Extensive product range: Catering to a wide range of needs, FOR U STONE offers Calacatta Viola Marble Slabs in various formats, from wall tiles to countertops to stair treads. Every piece is rigorously quality-checked, ensuring you receive only the best.
| | |
| --- | --- |
| Viola Calacatta Marble Polished Slabs | Viola Calacatta Marble Polished Marble Slabs |
Extensive Product Range: Catering to an array of requirements, FOR U STONE gives Calacatta Viola Rosa Marble in multiple paperwork: from wall panels to countertops, stairs to tiles. Each piece undergoes stringent tests. 
3: Professional Italian Viola Calacatta Marble Slabs and Tiles Factory | FOR U STONE
Professional Natural Marble and Granite Factory | FOR U STONE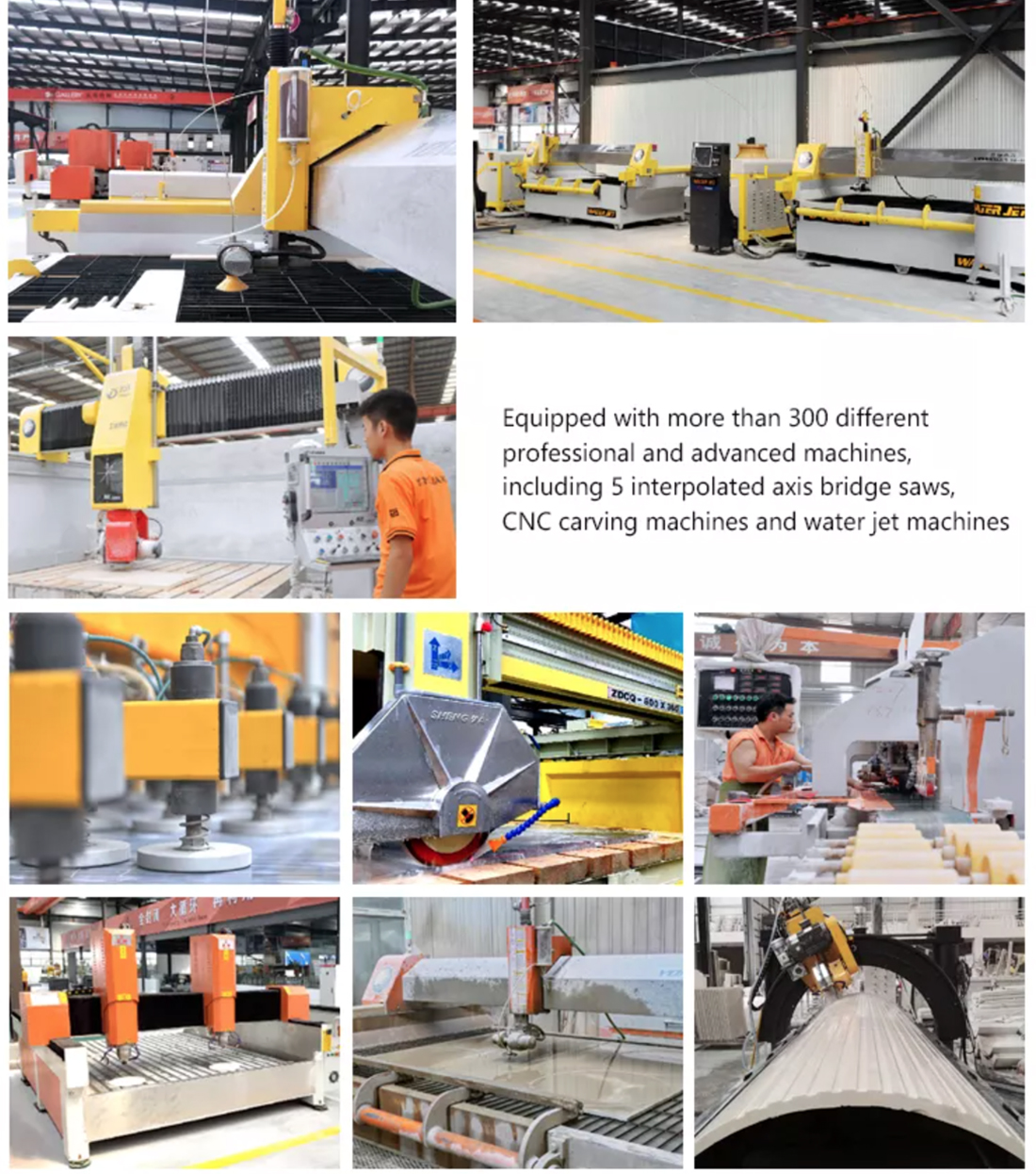 Perfect for numerous Ventures: whether it's a highly-priced villa, a present-day office building, or a fashionable mall, the Viola Calacatta Marble seamlessly suits various architectural narratives. It promises now not simply outstanding but an elevation in aesthetic enchantment.
Viola Calacatta Marble isn't always only a stone; it embodies highly-priced and timeless beauty. Whether or not you are designing a space or restoring a historic structure, it's precise sample and extraordinary splendor make it the excessive choice for folks seeking the epitome of luxury and characteristics in a single. Embody nature's masterpiece with FOR U STONE's Viola Calacatta Marble.