Luxury Brazilian Blue Roma Exotic Quartzite Slabs For Wall and Countertops

 
FOR U STONE's High Luxury Quartzite Collections in Blue Roma Quartzite, a stone from Brazil, is a remarkable aggregate of natural hues and excellent electricity. It derives its specific and breathtaking look from the serene Brazilian landscapes, showcasing a unique blend of blue with hanging veins. This Exotic quartzite is the appropriate desire for the ones searching out elegance and resilience in an unmarried.
Blue Roma Quartzite Long Bench Countertops | FOR U STONE

Blue Roma Quartzite is a luxurious natural stone treasure that originates from Bahia, Brazil. It captures the essence of the location's peaceful environment with its calming blue backdrop and complex patterns of cream, ochre, inexperienced, and grey. It adds a contact to every traditional setting, making it a versatile preference for architects and designers alike.

This particular stone radiates with the matte opulence of Robin's egg blue, enriched with veins harking back to golden cedar, teak, and redwood. This Brazilian Exotic quartzite's beauty is accentuated using the precise and contour-like pools of colors that give it a dynamic but soothing attraction. Its man or woman is, in addition, more significant by the petite fossil imprints harking back to primitive leaves, providing nature's artistry at its finest.
Quartzite Roma Blue: A Synthesis of Luxury and Nature
Polished or Honed Surface of Blue Roma Quartzite Slab moves the ideal stability among luxury and uncooked splendor with its irregular veins. Its patches of blue intertwined with gold and brown textures echo nature's perfection, making it a perfect choice for elite spaces searching for organic contact. It's a super choice for those who need to create a high-priced and natural environment.
Composition and energy: Past aesthetics

Blue Roma Exotic Quartzite's formation from sandstone and quartz lends it exquisite electricity. With its dominant additives of quartz and feldspar, this quartzite reveals shades ranging from white, blue, and grey to beige and cream. Its electricity surpasses marble by 250%, proving it against acidic materials ensuring toughness even in bustling kitchens or commercial arenas.

The Mining process of Blue Roma Quartzite

The quarry of Blue Roma Quartzite is located in Bahia, Brazil, and several agencies mine this quartzite, additionally known as Blue Deep quartzite, in the location using manual and mechanical techniques to extract the quartzite blocks. First, the quarry workers use diamond-tipped saws and other slicing tools to remove the overburden and get admission to the quartzite deposit. Once they reach the promise, they use specialized drills and explosives to blast away the larger sections of quartzite, developing blocks of numerous sizes. The extracted blocks are then transported to a processing facility, which presents a series of reducing, sprucing, and completing techniques.

Blue Roma Quartzite Bathroom Wall Projects- FOR U STONE
Cutting and sprucing procedure of Roma Blue Quartzite
The blocks are cut into slabs using excessive-powered saws with diamond blades, which slice through the Roma Blue quartzite with precision and performance. The slabs are then polished using step-by-step finer grits of abrasives until they gain the preferred stage of smoothness and shine. The completion procedure varies depending on the unique application of the quartzite. For example, some slabs can be honed or brushed to create a matte finish, while getting a sealant treatment complements their sturdiness and resistance to stains.
Blue Roma Quartzite Dining Tables

Quality Management Measures of Blue Roma Quartzite

Acceptable manipulation measures are implemented during the method to ensure that the very last product meets enterprise size, thickness, and appearance standards. It entails careful inspection of the blocks and slabs at each manufacturing level and rigorous checking out to ensure that the completed product can withstand the demands of its supposed use. These measures show that Blue Roma Brazilian Quartzite is the best first-rate and might face up to the check of time.

Blue Roma Quartzite – specifications and applications

Blue Roma Polished Quartzite Slab is available in a selection of finishes, including polished and leathered. It has a thickness range of two cm to a few cm, and the average slab size is 280 x 160 – 320 x 190 cm. This quartzite is proof against heat of as much as 350°C, with a hardness of 7 (out of 10 on Moh's scale). It's also regarded through different names, including Blue Dream Quartzite, Dream Blue Marble, and Blue Dream Marble. Blue Roma Quartzite is broadly utilized in kitchen worktops, fireplaces, indoor and exterior walls, and different indoor and outdoor applications.
| | |
| --- | --- |
| Blue Roma Quartzite Kitchen Countertops | Blue Roma Quartzite Polished Slabs | 3300upx1900up mm |
Blue Roma Quartzite Slab: A lovely desire for countertops
Brazilian Classic Natural Stone-Blue Roma Quartzite Slab is an outstanding choice for countertops, with its precise styles and colorings. Its power and sturdiness make it proof against scratches, staining, and chipping, making it a perfect desire for busy kitchens. The natural beauty of Blue Roma Quartzite Countertop is unprecedented, making it a top-notch preference for those searching for a complicated and timeless look.
Blue Roma Exotic Quartzite: best for indoor and outdoor partitions
FOR U STONE's Blue Roma Exotic Quartzite is a super choice for indoor and outdoor enclosures. Its specific patterns and colors add a tremendous touch to each modern and conventional setting. This quartzite is resistant to weathering, making it ideal for exterior walls; at the same time, its beauty makes it perfect for interior partitions.
1: Brazilian Eoxic Blue Roma Quartzite Slabs and Countertop Sizes
Exotic Quartzite

Blue Roma Brazilian Luxury Quartzite Polished Slabs

Application/usage

Interior and exterior decoration in construction projects / excellent material for indoor decoration, widely used for walls, flooring tiles, staircases, Kitchen & Vanity etc.

Size Details

Available in different sizes for different products.

(1)Gang saw slab sizes: 120up x 240up in thickness of 2cm, 3cm, 4cm, etc;

(2)Small slab sizes: 180-240up x 60-90 in thickness of 2cm, 3cm, 4cm, etc;

(3)Cut-to-size sizes: 30x30cm, 60x30cm, 60x60cm in thickness of 2cm, 3cm, 4cm, etc;

(4)Tiles: 12″x12″x3/8″ (305x305x10mm), 16"x16"x3/8" (400x400x10mm), 18"x18"x3/8" (457x457x10mm), 24"x12"x3/8" (610x305x10mm), etc;

(5)Countertops sizes: 96"x26", 108"x26", 96"x36", 108"x36", 98"x37" or project size, etc.,

(6) Vanity tops sizes: 25"x22", 31"x22", 37"x/22", 49"x22", 61"x22", etc.,

(7) Customized specification is also available;

Finish Way

Polished, Honed, Flamed, Bush Hammered, Chiseled, Natural Split, Sandblasted, Water Jet, etc.

Edge of Quartzite Countertops

Eased, Bevel, Ogee, Half bullnose, Double bevel, Double ogee, Others
2: 18mm Polished Blue Roma Quartzite Slabs Stocks Warehouse 
blue roma quartzite stone

Blue Roma Leathered Quartzite Slab is a great desire for those searching for a matte end for a natural appearance. Its leathered finish adds texture to the floor, making it slip-resistant and ideal for excessive-visitors regions. This slab is best for kitchen countertops and lavatories, wherein a natural and slip-resistant floor is essential.

Blue Roma Polished Quartzite Slab: an excellent preference for a luxurious look

18mm Thickness or 30 mm Thickness of Blue Roma Polished Quartzite Slab is an ideal desire for those searching for a high-priced look for their countertops. Its relatively polished floor provides a glamorous contact to any space, making it a perfect preference for those searching for a sophisticated and pricey look.
Blue Roma Quartzite is the epitome of natural elegance and sturdiness, combining natural colorings and unparalleled power. It's miles a super preference for the ones seeking sophistication and resilience. Its unique styles and colors make it an ideal choice for various applications, such as countertops, interior and exterior walls, and more. With its power, durability, and natural beauty, Blue Roma Quartzite is an undying desire for architects and designers alike.
Providing Blue Roma Quartzite in numerous finishes, from honed polished to leathered, the FOR U STONE manufacturing unit is the destination for those searching for bespoke solutions. Catering to many applications, be it wall panels, countertops, stairs, or floor tiles, each piece is meticulously crafted to raise interior and outdoor areas.
3: Brazilian Luxury Blue Roma Quartzite Slabs and Tables Factory | FOR U STONE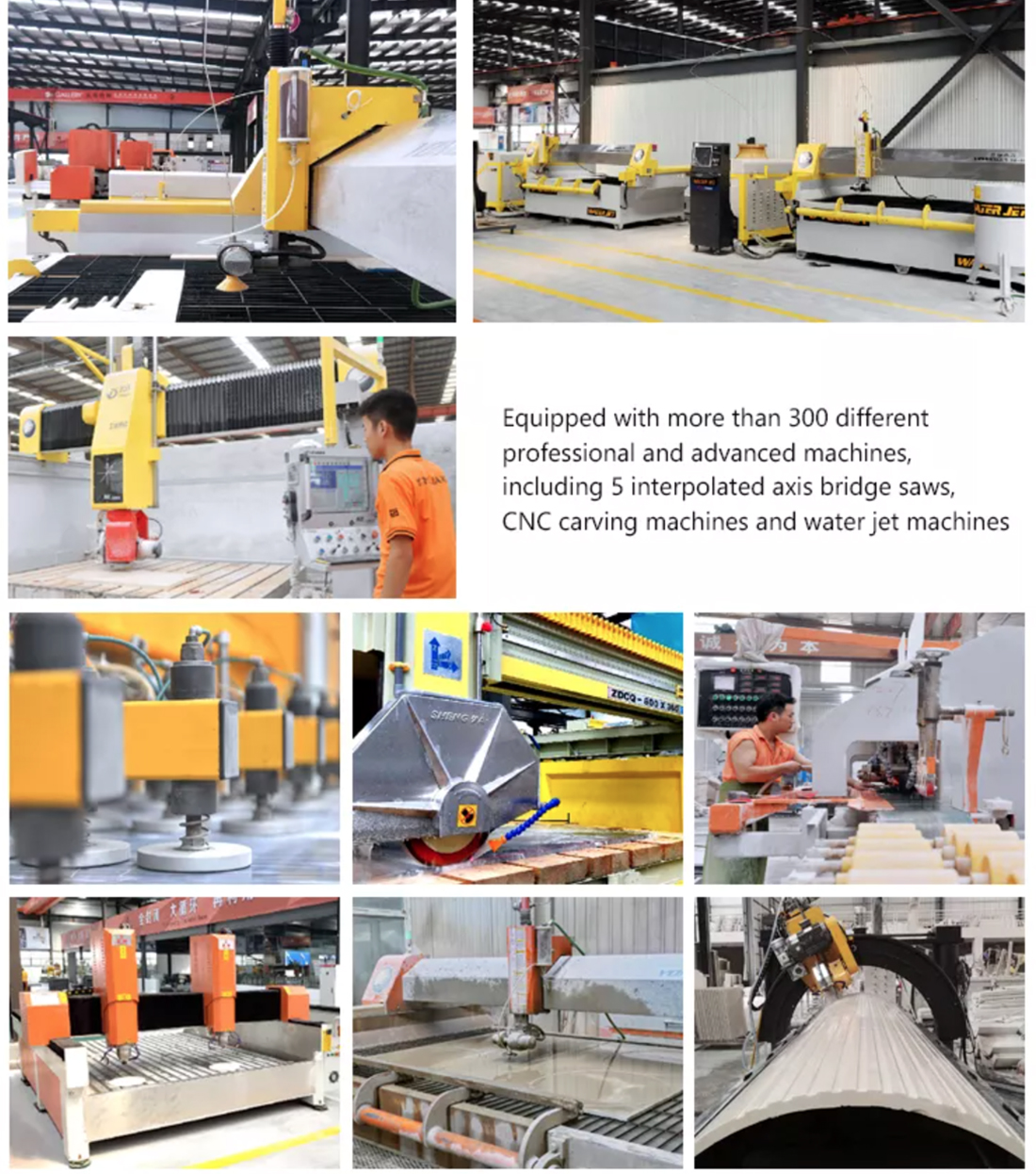 FOR U STONE's Blue Roma Quartzite effects blend into various environments, whether or not it is a costly motel, modern apartment, college, or even a farmhouse. Its flexible nature makes it apt for numerous initiatives, ensuring aesthetic concord and sturdy overall performance. Marrying the serene splendor of Brazil with unmatched sturdiness, Blue Roma Quartzite is a testament to nature's brilliance. Whether you're an architect, property owner, or a business proprietor, entrust FOR U STONE factory to transform your spaces with this undying stone, embodying beauty and resilience in each slab.