Chinese Ivory Cream White Travertine Stone Slabs For Interior and Exterior Wall Facade Projects
White Travertine Slab could be a characteristic stone with lovely varieties. FOR U Stone's Chinese Ivory White Travertine is the foremost popular and extravagant sort of all travertine sourced from quarries within the south of China. Our normal Travertine Slab brings a touch of nature into your domestic. Sumptuous, white foundation Guangxi Cream Travertine is more costly than colorful travertine. This uncommon self-colored vein of white travertine is culminate in extravagance buildings. The white color of the veneer is exceptionally well-known and lovely, so the household request for this white travertine is exceptionally tall.
-Guangxi Cream Travertine | Ivory Cave Stone | White Travertine available in FOR U STONE Factory
Chinese travertine Stone is for building sanctuaries, reservoir conduits, landmarks, shower complexes, and amphitheaters. Special ivory White vein cut travertine may be a total venture, with extra motivation from the diverse ways travertine can be shaped. The exceptionally shifted extend runs from the foremost characteristic choices, such as Vein Cut, with the recognizable longwise vein design made by cutting within the vein heading.
One-of-a-kind white travertine marble increases its expressive potential to encourage and highlight the ageless, and hence always modern, the magnificence of its motivation decoration material of kind Travertine Stone Slab amplifies its run too, highlighting fabulous anti-slip properties reasonable for open and private open-air areas. The same wraps up are still accessible in large-size tiles, with the expansion of modern colors and wraps-up that grow application and structural conceivable outcomes.
Basic Sizes of Travertine Stone
boards, arts and crafts, Slabs, Tiles, countertops, Vanity tops, Table tops, Columns, balusters, mosaics & Borders, Sculptures, Fireplace, etc.

Dry-hangs, Cut-to-Sizes, Panels, Slabs, Tops, Sanitary, Blocks, Stair Steps, Paving, Curbs, Columns, Pillars, tombstones, Sculptures, Tables, etc.

size(mm): 1500up*600, 2400up*650, 2100up * 1200up, customization

thickness(mm): 16,17,20,30, customization

size(mm): 1800*560, 2100*560, 2400*660, customization

thickness(mm): 20, 30, customization

size(mm): 1200*560, 1500*560, 1800 * 600, customization.

thickness(mm): 20, 30, customization.

size(mm): L*457, L*330, L*250, L*200, customization

thickness(mm): 20, 30, customization.

size(mm): 650*150, 350*180, customization thickness(mm): 10-20, customization

Wooden Crate, Pallet, Carton & Foam are the common Packing Materials. However, different products have different packs & different packs at different costs.
Maintenance Tips of Travertine
1- Travertine is very fragile and afraid of strong impact. Therefore, if you hit it with a heavy object such as an iron stone, it will open a hole and spoil the beauty, so be careful.
2 Wipe the Mesa regularly with a slightly damp cloth soaked in mild soap and dry with a clean, soft cloth before polishing.
Never use soap or soda powder if the surface has been stained with weak caustic agents such as lemon juice or vinegar. The other fragile Travertine essence of the material is brushed.
Travertine Slabs Inventory | FOR U STONE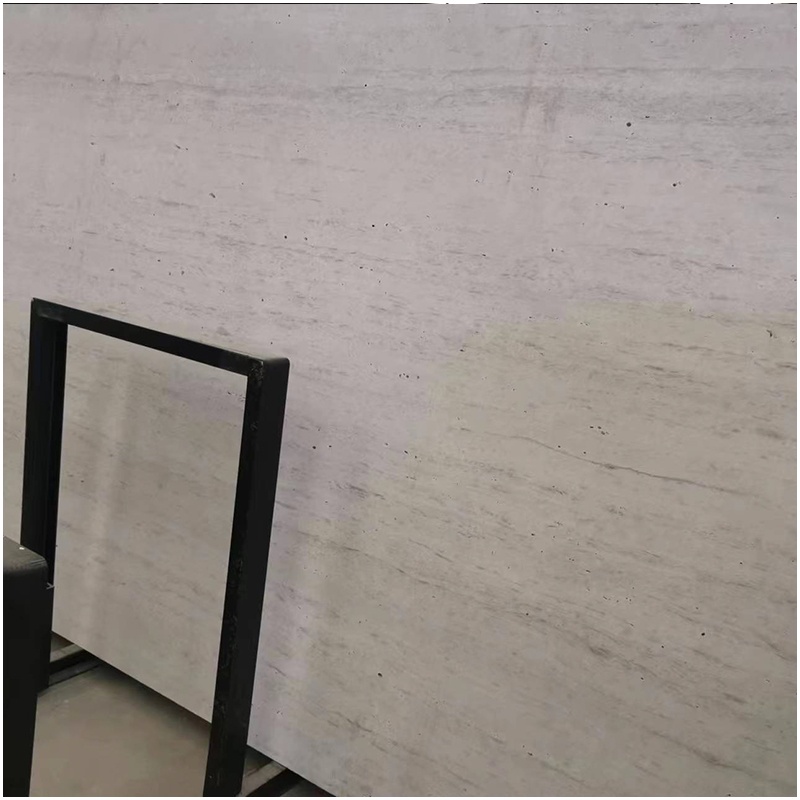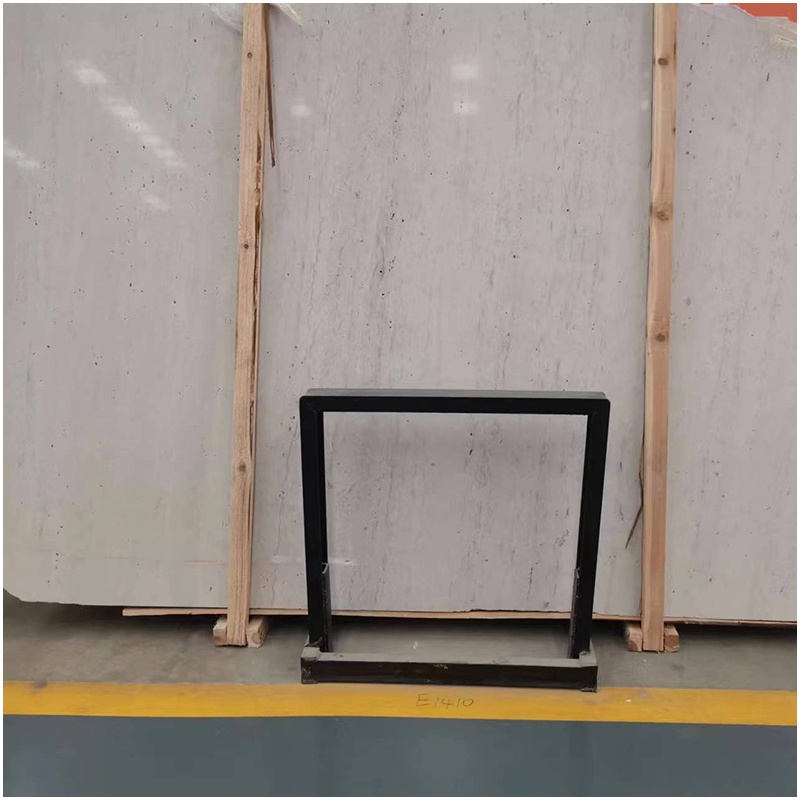 White travertine Tile has amazingly bright colors, and it feels luxurious to step onto your floor, or wall covering in the morning and see it blend beautifully into your surroundings. Part of the natural travertine family, this stunning collection, which makes them ideal for indoor and outdoor flooring. The plain white texture gives a clean, seamless texture to floors, wall cladding, and pool perimeters.
Travertine Colors from FOR U STONE Factory
Classic Turkish Beige Travertine
Light beige travertine has many advantages that set it apart from other types of flooring. First, they come in a variety of colors and styles, so you can choose the perfect type that blends seamlessly into your home. Beige travertine slabs are traditional and historic and have been used to build most of the iconic landmarks around the world throughout history. Many of them are still strong today, demonstrating their endurance and resilience. Turkish beige travertine tiles can add value to your home and are low maintenance and easy to handle material.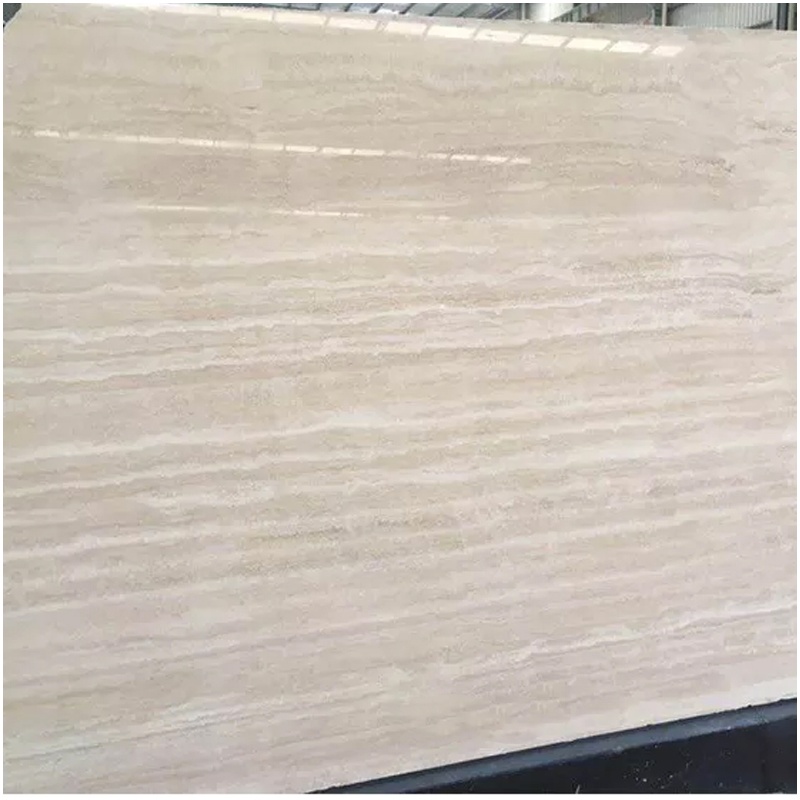 Italian Roman Navona Beige Travertine
The Travertino Navona slab adds creamy beige tones to the Travertine collection. Traditionally the material of choice for many architects and builders, the neutral color lends itself well to almost any design aesthetic, making it ideal for projects that require materials of simple, understated beauty and strength.
The warm natural stone Navona Travertin Slabs give your project a friendly presence. This vane-cut, 20mm thick, unfilled, ground random slabs are extremely malleable. Beige and sand tones evoke desert landscapes. For centuries, travertine has been a popular decorative material used around the world. So many different finishes and color options for a beautiful soft look.
Travertine Factory In China | FOR U STONE
For 12 years, FOR U Stone has been an excellent developer and manufacturer of quartz stone, travertine, granite, and marble. Our products are widely used for countertops, tiles, floors, stairs, and other interior decorations. We specialize in exporting freely to the USA, South America, and Europe soon. It is a customizable and durable stone. With a wide selection, good quality, reasonable price, and stylish design, and widely used for construction.