Product Details
Golden Marble Van Gogh Gold
Product Name: Van Gogh Golden
Material: Quartzite
Background: Yellow
Line: Ruffle
Series: Precious series
Bulk density: 2.7 g/cm3.
Van Gogh Golden marble
Features: Red and yellow as the background color, the surface of the board is red and yellow, the color is beautiful; the bright color and the gradient are perfectly combined, each line is like a pro-manual hand, the noble yellow color meets the warm red, complement each other No gaps, luxury in the low-key, simple is not simple.
Uses: indoor siding, background, wall, floor, countertop and wave line.
More product of
Van Gogh Golden photos: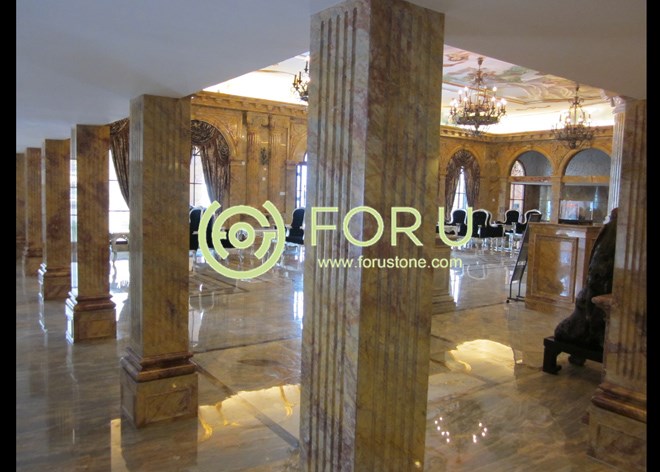 If you're interested in our golden marble van gogh gold, welcome to buy the quality products at an affordable price with us. As one of the leading Gold Marble Series manufacturers and suppliers in China, we also support wholesale service. For more info, contact us now.