Product Details
Labrador Antique Granite
Basic Info
Labrador Antique Granite has a unique compound of clear blue/purple crystals on brown background coarse grained anorthosite quarried in Norway. This stone is especially good for Countertops, monuments, mosaic, exterior – interior wall and floor applications, fountains, pool and and other design projects. It also called Blue Antique Granite,Brown Antic Granite,Brown Antique Granite,Brown Antiq Labrador Granite,Falcon Eye Granite,Labrador Granite,Labrador Antico Granite,Labrador Antik Granite,Lundhs Labrador Antique Granite,Lundhs Antique Granite,Labrador Antiq Granite,in China stone market:宝金蓝(Bǎo jīn lán),七彩啡珠(Qīcǎi fēi zhū) . Labrador Antique Granite can be processed into Polished, Sawn Cut, Sanded, Rockfaced, Sandblasted, Tumbled and so on.
Products Specification
Labrador Antique Granite is an expensive coarse grained natural stone quarried since 1996. This stone has a high resistance to both staining and scratching. The coloring is unique with a deep brown background, large crystals, and highlights of reflective blue to purple crystals.
Labrador Antique Granite is classified into two qualities before leaving the quarry:
GLA 1st choice has a brown background with clear blue to purple crystals. There could be red, brown, black, white,or green lines and some small black spots in the structure.
GLA 2nd choice is similar to the above in color and crystals but may contain larger veins and more black spots. It could also be more open in structure than first choice.
The level of pitting varies between slabs. There are also variations in the brown tones and crystal size so it's always best to view your stone.
Technical Properties Standard Mean Values
stone name: ns-en 12407 Anorthosite
structure: coarse grained
texture: oriented feldspar crystals with lustre
compressive strength: ns-en 1926 195 mpa
flexural strength: ns-en 12372 13 mpa
flexural strength: ns-en 12371 13.1 mpa
(after 48 frost cycles)
abrasion resistance, b?hme: din 52 1081 6.4 cm3/50 cm2
abrasion resistance, b?hme: ns-en 14157 (b)2 7102 mm3
abrasion resistance, wide wheel: ns-en 14157 (a)3 17.0 mm
water absorption: ns-en 13755 0.07% weight
apparent density: ns-en 1936 2700 kg/m3
open porosity: ns-en 1936 0.2%
breaking load at dowel holes: ns-en 13364 2930 n
slip resistance: ns-en 14231 63 srv (dry)
(honed surface) 3 srv (wet)
rupture energy, thickness 30 mm: ns-en 14158 3.8 j
resistance to ageing
by thermal shock: ns-en 14066 no visual changes. no weight loss
petrographic composition: ns-en 12407 feldspar 85%
pyroxene 9%
chlorite 3%
opaques 3%
Product Details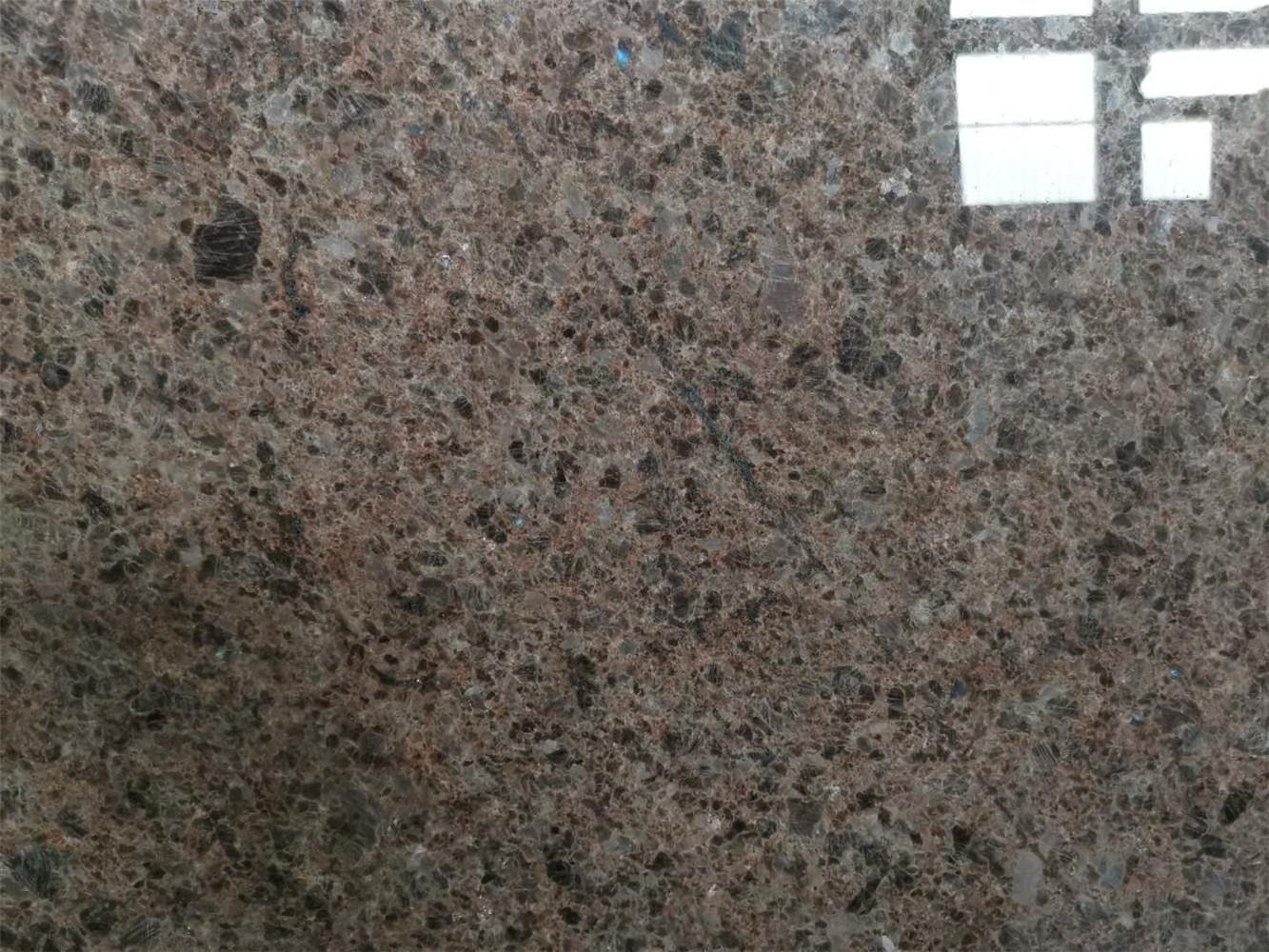 Quality Control
Quality

Standard

1) Polished degree 80°- 100°.

2) Thk tolerance : -/+0.5mm for countertop and big slab; -/+1mm for tile

3) Surface flatness tolerence: +/-0.3mm

4) Diagonal tolerance : +/-1mm.
Delivery,Shipping And Service
Packing and Loading about

light grey granite G603 granite Slabs
| | |
| --- | --- |
| Packaging | Fumigated strong wooden bundle, safely ocean packaging,or as customer required. |
| Shipping | Our professional service team in Xiamen can provide FCL & LCL shipping service with competitive shipping price. |
Related Products
| | | | | |
| --- | --- | --- | --- | --- |
| terrazzo | | Turquoise Quartzite Granite | | Carrara Marble Slabs Price |
| | | | | |
| --- | --- | --- | --- | --- |
| Yunan Wood Sandstone | | Swan Blue Granite Slab | | Flower Marble Mosaic Shape |
If you're interested in our labrador antique granite slabs, welcome to buy the quality products at an affordable price with us. As one of the leading Granite Slabs manufacturers and suppliers in China, we also support wholesale service. For more info, contact us now.