Product Details
Super White Quartz Stone Kitchen Countertop Price
Name:Super white quartz
Usage:Super white quartz stone is mainly used for public buildings, hotels, restaurants, home decoration, product performance, environmental protection, green new building interior decoration material function, long service life, wide application range, etc.
Super white quartz
Production process
HOW IS THE QUARTZ STONE MADE OF?
1. Classified & Purify
Raw materials are classified and purified to ensure the quality before mixing.
2. Mixing
Raw materials are fed into mixers and blended together. Different colors have different time-table.
3. Molding & Pressing
The mixture is poured into mold and formed into slab sizes, then pressed under a condition of vacuum and vibration process.
4. Heating
The unfinished slabs are moved to the kiln and heated to give a ultimate strength and solidity.
5. Polishing
Slabs are then gauged, calibrated and polished.
6. Quality Inspection
Slabs will need to pass the quality inspection before packed and labeled.


Super White Quartz Stone Kitchen Countertop photos: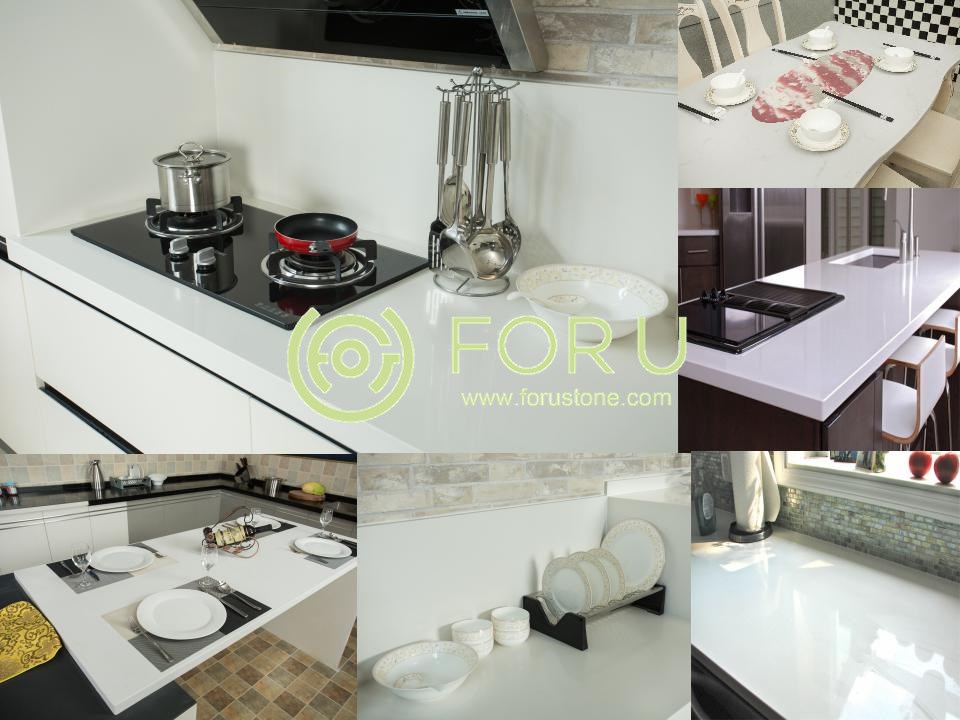 If you're interested in our super white quartz stone kitchen countertop price, welcome to buy the quality products at an affordable price with us. As one of the leading Quartz Countertops manufacturers and suppliers in China, we also support wholesale service. For more info, contact us now.