How To Choose A Countertop Material Among Natural Marble, Granite, Engineered Quartz, and Sintered Stone
Often regarded as the heart of the home, the kitchen is a reflection of one's lifestyle and personality. Here, special memories are made by cooking delicious meals and having conversations over a cup of coffee. Thus, when it comes to enhancing the aesthetics and utility of this personal space, every aspect needs to be taken into account with a sharp eye. Among all, the countertop is the most important factor as it sets the tone for the design and functionality of the kitchen. However, with so many choices available in materials, selecting the right one may pose a challenging task.
Natural Marble, Brazilian granite, Engineered quartz, and Sintered Stone Slabs are famous picks, each presenting a unique mixture of beauty, resilience, and preservation requirements. The attraction of these materials extends beyond their bodily characteristics, influencing the value and culinary revel in the kitchen. As you embark on the journey to select your best countertop, it's far essential to apprehend the exclusive attributes of those substances.
This comprehensive manual delves into the sector of kitchen countertops, exploring the advantages of marble, granite, quartz, and Sintered Stone. Our purpose is to offer you the knowledge essential to make an informed choice that aligns together with your kitchen design aspirations and lifestyle requirements. allow us to begin this exploration of countertop substances.
Marble Countertops | A Timeless Choice For Kitchen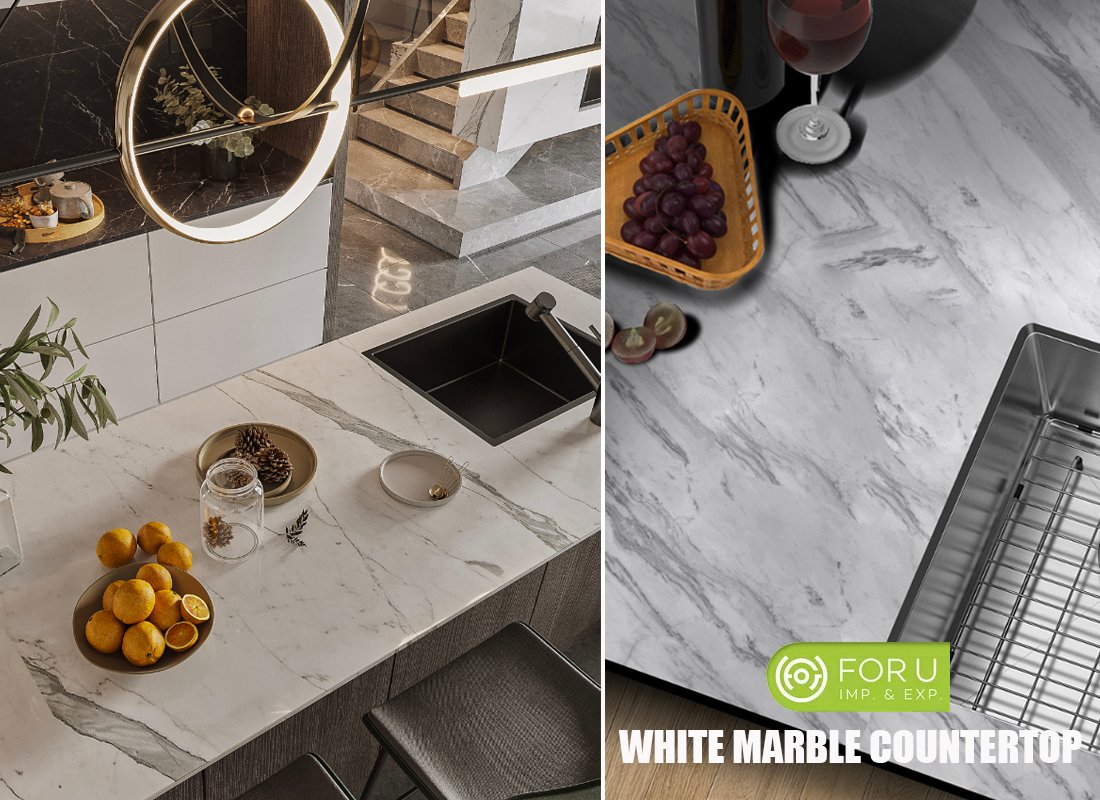 Marble countertops are the epitome of beauty and class, a conventional desire that has stood the check of time. With a myriad of coloration options and intricate veining styles, every slab is a work of art in its very own proper. Whether you decide upon the crisp, smooth traces of Carrara marble or the warm, earthy tones of Emperador marble, there is a fashion to fit every taste.
One of the most appealing functions of marble is its cool floor, which makes it an ideal choice for avid bakers and connoisseur chefs. Rolling out dough or operating with delicate pastry is a breeze if you have an easy, chilled surface to paint on. Similarly, marble is evidently proof against heat, which means that you can area warm pots and pans at once on the floor without fear of harm.
However, it's essential to note that marble is a porous cloth, which means it may easily scratch and stain if now not properly cared for. Ordinary sealing is critical to hold its radiant look, and spills must be wiped up at once to prevent them from seeping into the floor. No matter these upkeep necessities, many owners locate that the splendor and sturdiness of marble is properly really worth the effort.
In the end, marble counter tops are an undying investment which could add price and style to any home. With its lovely natural splendor, cool floor, and resistance to warmth, it is a pinnacle desire for folks that love to cook and entertain. With right care and renovation, your marble counter tops will preserve shine for years to come.
Granite Countertops | Ordinary Choice For Busy Kitchen Projects in USA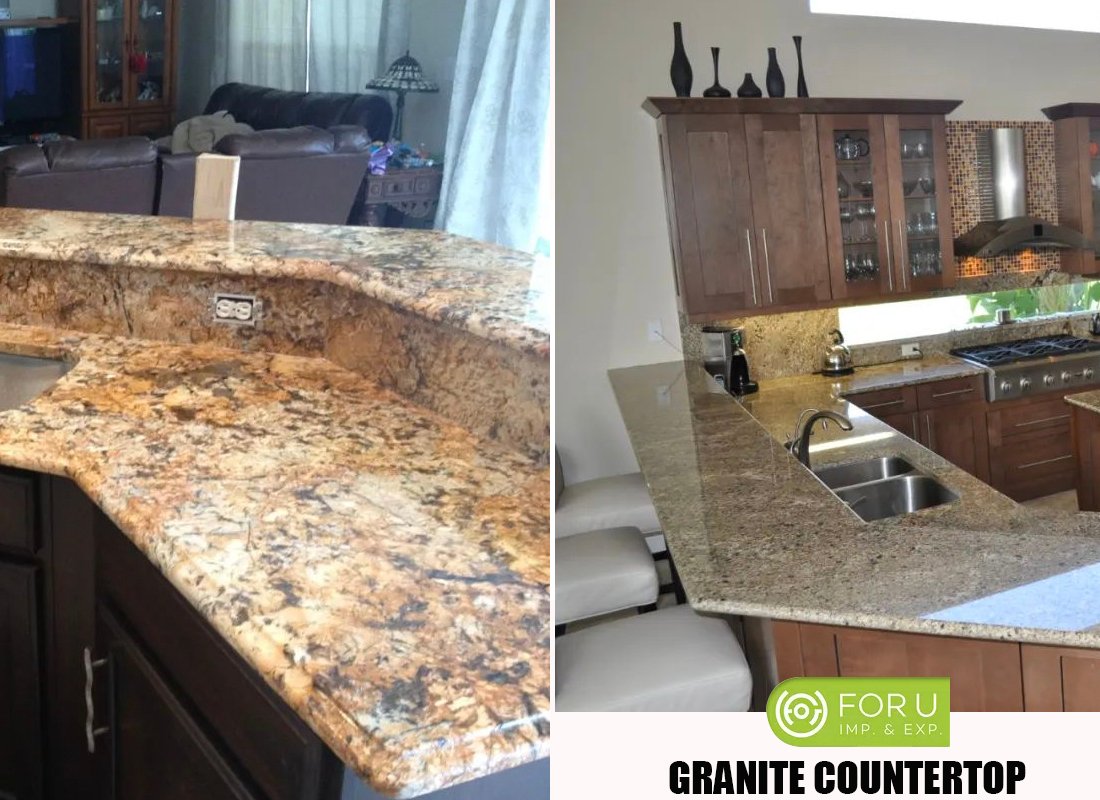 Granite is an especially sought-after material for kitchen countertops due to its outstanding durability and resistance to warmth. This makes it an ideal desire for high-hobby kitchens wherein cooking and food coaching take place often. No longer only does granite provide unrivaled durability, however it additionally adds a hint of elegance and sophistication to any kitchen.
One of the most appealing aspects of granite counter tops is their herbal splendor. Every slab boasts a unique pattern of specks and veins, making it a one-of-a-kind piece that can in no way be replicated. This natural beauty is what units granite apart from other countertop materials and makes it a famous choice amongst house owners and architects alike.
In spite of being a low-upkeep alternative, granite continues to be susceptible to chips and scratches. But, this could without difficulty be prevented through taking easy precautions together with the usage of cutting forums and heading off placing heavy gadgets at the countertop. Whilst granite can be extra costly prematurely than other substances, it's miles a worthwhile funding which can drastically increase the cost of a home.
Further to its sturdiness and beauty, granite is also fantastically versatile. It comes in a selection of colors and styles, making it easy to find the proper shape for any kitchen layout. Whether you are seeking a switch, current look or a classic, conventional fashion, there is a granite countertop so that it will fit you.
In conclusion, if you're searching out a countertop material that gives extraordinary durability, herbal splendor, and flexibility, then granite is the proper choice for you. While it could come with a higher rate tag, the funding is properly worth it for the added price and beauty it brings to your private home.
Quartz Countertops | An Traditional Option In USA Residences and Hotel Kitchen and Bathroom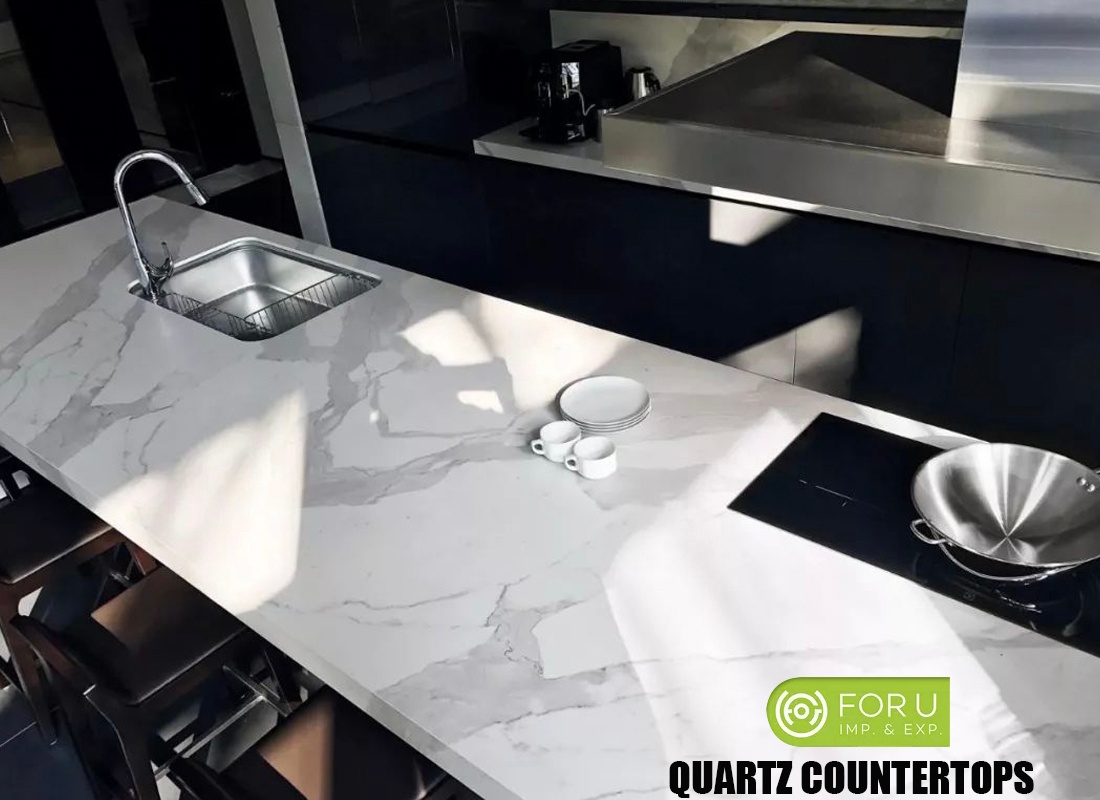 If you're looking for a countertop material that is long lasting and fashionable, then Quartz Stone is the best preference for you. These countertops are regarded for his or her high resistance to scratches and stains, making them perfect for busy kitchens wherein spills and injuries can show up often. not like different substances like granite or marble, quartz is non-porous, because of this that it would not absorb drinks, making it easy to hold and smooth.
Quartz counter tops also boast an extensive type of color, making it easy to pick out one which suits seamlessly into any kitchen decor. From classic neutrals like white and beige to ambitious hues like red and blue, there is a shade for each taste and fashion. Plus, in contrast to natural stone countertops, quartz is engineered to be regular in shade and sample, ensuring which you get the precise appearance you need on every occasion.
However, it is essential to remember the fact that quartz's thermal properties may lead to cracking beneath excessive affects or warmness exposure. Which means that you need to keep away from putting warm pots and pans immediately on the floor and use trivets or hot pads to guard your countertop. You ought to additionally be cautious whilst moving heavy gadgets across the kitchen, as losing them on the quartz floor can cause damage.
In conclusion, if you're searching for a durable and fashionable countertop cloth, then Quartz Stone is an excellent choice. With its excessive resistance to scratches and stains, wide variety of colors, and smooth maintenance, it's no surprise why so many homeowners are selecting quartz for their kitchens. Just take into account attending to your countertop and keep away from subjecting it to intense temperatures or impacts, and it'll serve you well for future years.
Sintered Stone Countertops | A New Trend of Kitchen and bathroom space
For those seeking a seamless kitchen aesthetic, Sintered Stone countertops are a match made in heaven. They present a smooth surface without grout lines, enhancing your kitchen's overall elegance. Despite its beauty, the Sintered Stone is sensitive to harsh knocks and can crumble or crack easily. It also poses challenges in cutting and installation, requiring skilled installers for the job.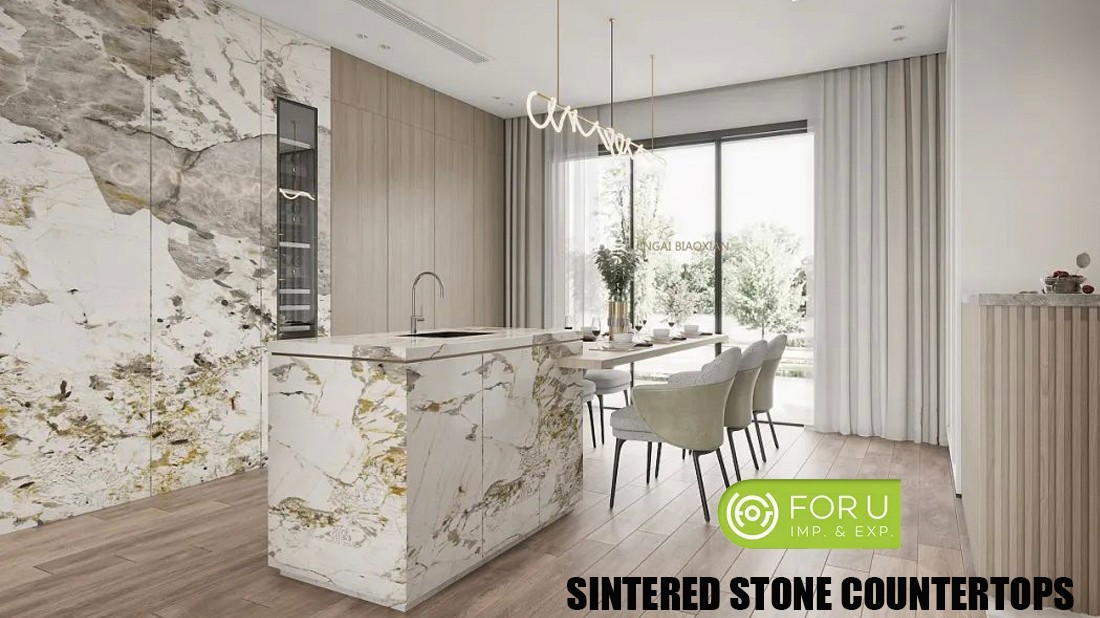 Each of these countertop materials carries its own charm and performance merits, playing a pivotal role in your kitchen's value and cooking experience. The key is to balance aesthetics, functionality, and maintenance needs to choose a countertop material that aligns with your lifestyle and kitchen design goals. Whether you lean towards the luxe of marble, the robustness of granite, the versatility of quartz, or the sleek appeal of Sintered Stone, there's a kitchen countertop out there that's perfect for you.

Related Products