Project: Lake Mansion Residence Landscape Projects
Location: Qingyuan | Guangzhou | China
Application: Exterior Wall Façade
Material: Chinese Wooden White Marble
Quantity: 3000+ SQM
Size: 600x300x30mm, 900x600x30mm
Surface: Honed
The project sits on a lakeside park covering an area of about 15,000 square meters. The outdoor public areas, community gardens, entry courtyard walls and sloping walls of the entire residential area are all made of natural marble in wood grain white. All the entrance fences and garden walls you can see are made of this natural wooden white marble. The paving method of continuous grain pairing makes the whole outdoor space look simple and clean.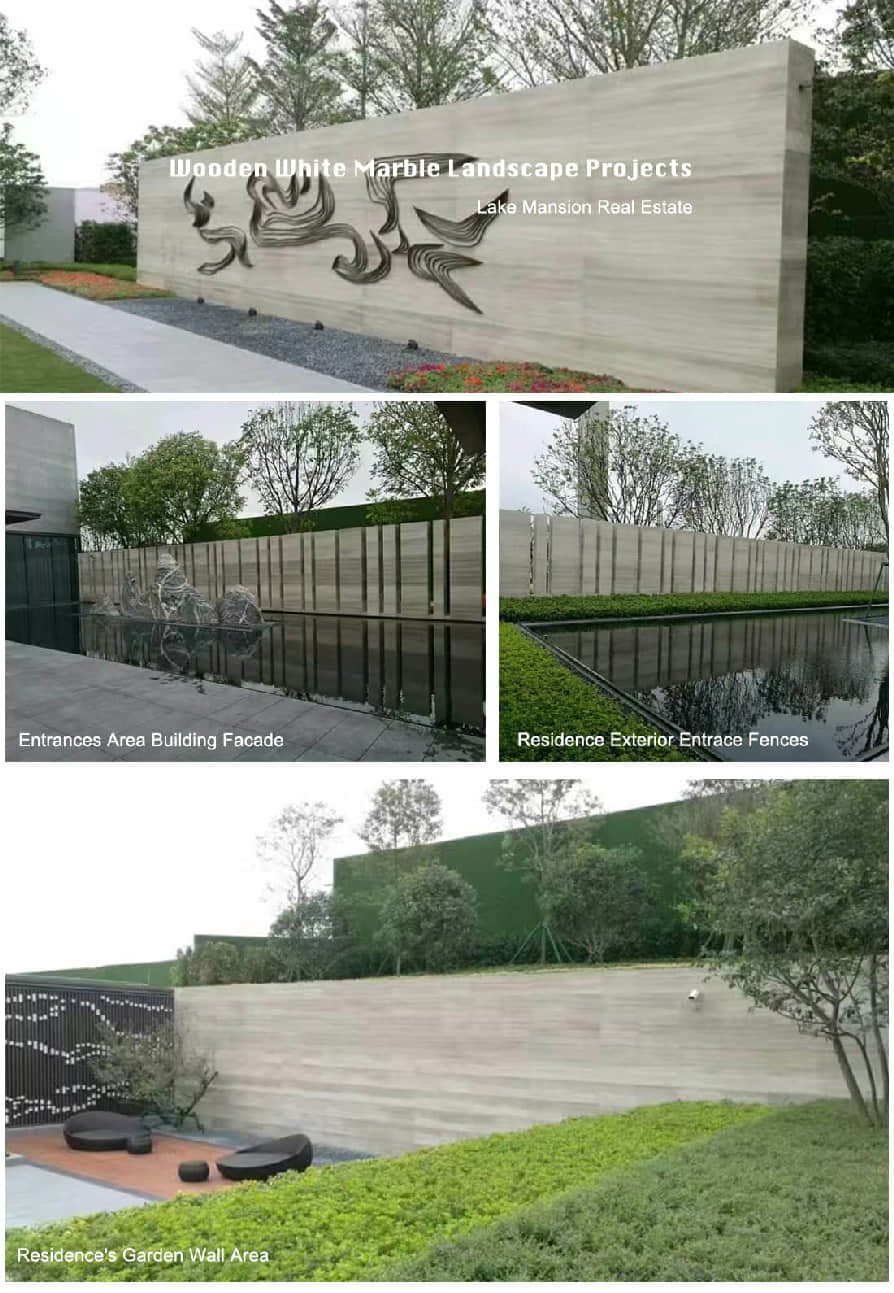 This is a classic project case of natural marble exterior wall façade application
-Wooden White Marble | For U Stone
What is Wooden White Marble?
The White Wood slab is uniquely stunning. This gray and white base is brushed with a deep gray palette that is as warm as it is beautiful and resembles wood grain. Wood White is a natural stone quarried from the mountains of the East and named for its unmistakable appearance of wood. The primary colors of this beautiful marble are white, cream and tan tones in a neutral color palette, perfect for incorporating into most design schemes Wood whites tend to show streaks that look like cracks, but this is just part of the natural pattern in the marble.