Turkish White Travertine Cut-to-Size and Tables For Interior and Exterior Projects | Boutique Shops and Residences
Natural travertine marble is a classic indoor and outdoor flooring material. Whether it is beige travertine from Italy, white travertine from Turkey, or domestic gray and white travertine, you can easily create a high-end indoor and outdoor decoration. Space. The application range of travertine is extensive, not only for standard floor paving, indoor and outdoor wall dry hanging, etc., but it can also be used to make super attractive tables, chairs, coffee tables, etc., for indoor spaces.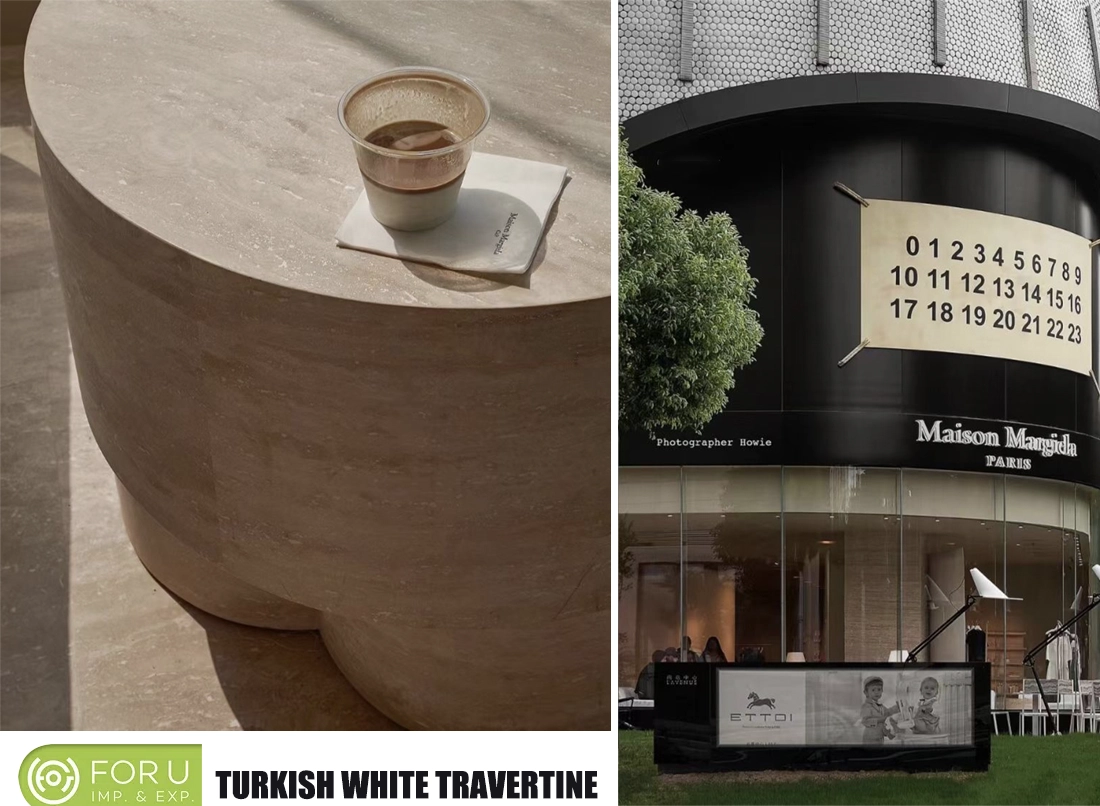 There are many options for travertine on the market. Designers and construction companies prefer warm-toned travertine like the Roman Travertine and Super White Travertine in Italy. Turkish white travertine is also the best choice. The off-white color tone creates a warm and soft visual effect in indoor or outdoor decoration.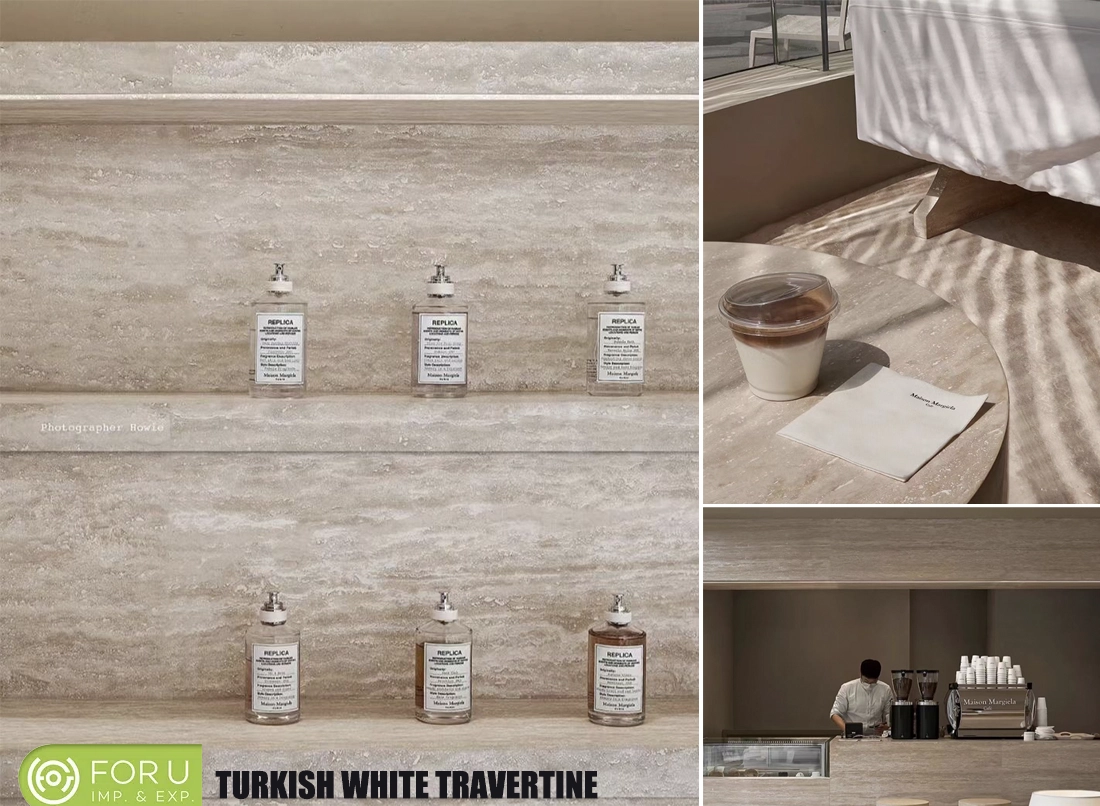 Turkish White Travertine is such a classic and attractive material. It can be seen on some building exterior walls and luxury stores. For example, in the Mason Margiela luxury flagship store, Turkish Super White Travertine tile is used extensively in this store space—area applications, floors, walls, stairs, coffee bars, tables and chairs, etc. As long as stone can be used, this off-white travertine is used. The uniform style integrates the entire 500-square-meter indoor space, making the class more unified. Coupled with the soft lighting effects, it instantly reflects the brand's tone and sense of high-end.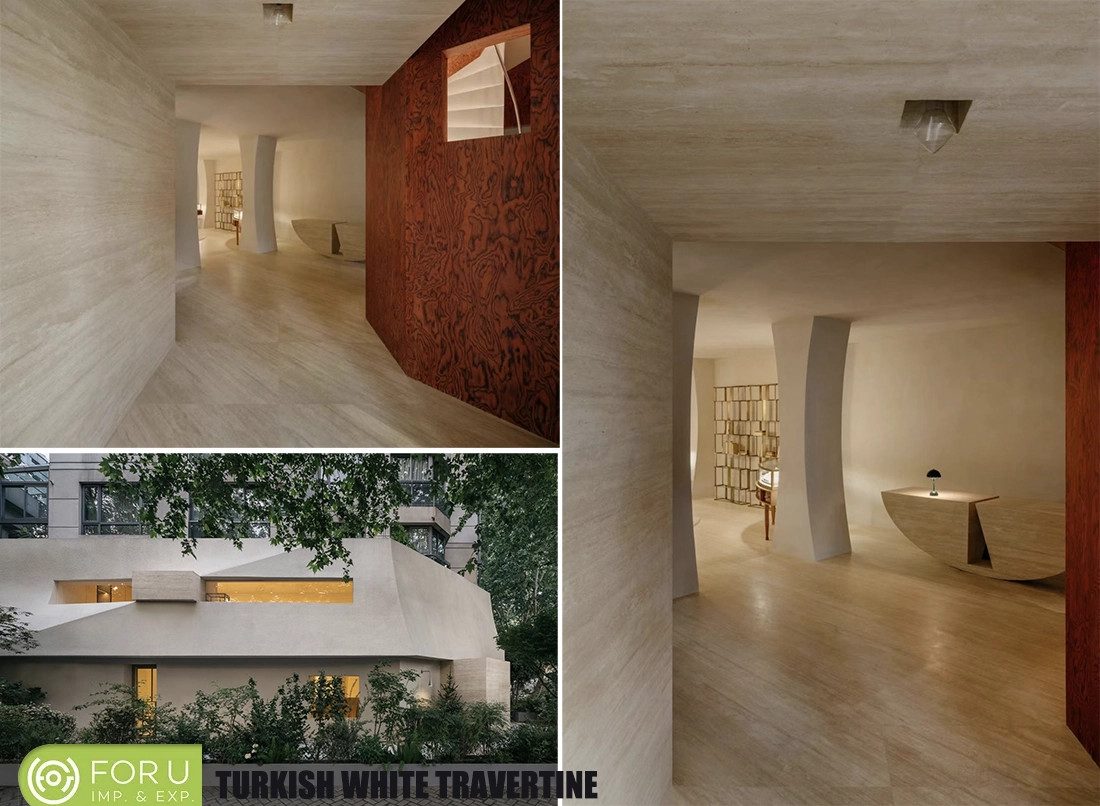 Turkish super white travertine marble is also widely used in other commercial real estate projects; indoors or outdoors, it can be used competently. For example, in indoor spaces such as art exhibition halls and train stations, the elegant colors of Turkish white travertine marble create a quiet atmosphere in a limited room.
Pinnacle exceptional natural Stone Turkish White Travertine Wall Panel Slab




Travertine is a form of limestone deposited using mineral and boiling springs. Travertine often has a fibrous or concentric appearance and exists in white, tan, cream-colored, or rusty varieties. It's fashioned by rapid precipitation of calcium carbonate, frequently on the mouth of a warm spring or in a limestone cave. It may form stalactites, stalagmites, and other speleothems within the latter. It's miles frequently utilized in Italy and elsewhere as a construction material.
Travertine is a terrestrial sedimentary rock, shaped with the aid of the precipitation of carbonate minerals from the answer in the floor and surface waters and geothermally heated hot springs. Similar (but softer and extraordinarily porous) deposits shaped from ambient-temperature water are known as tufa.
Projects: multiple programs for creation and decorative functions, business and residential constructing initiatives, Hospitals, restaurants, Bars, Airports, department stores, offices, outside walls & indoor floors, and Walls.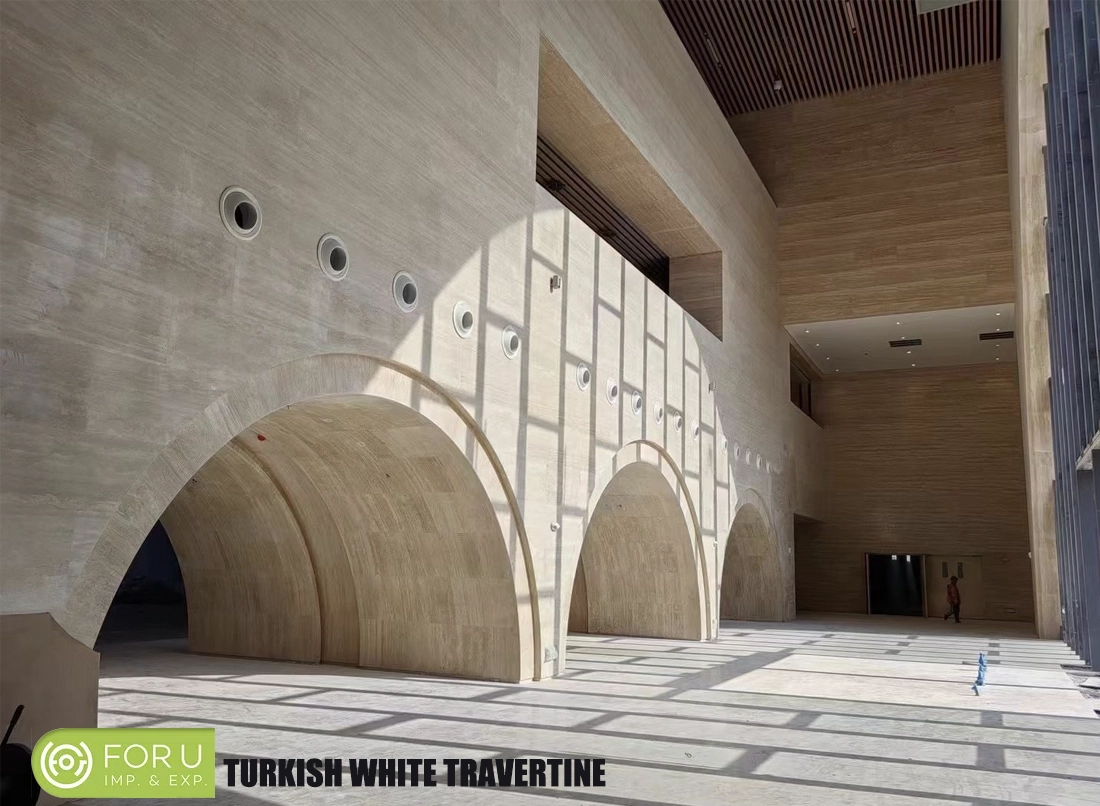 Turkish White Travertine is a vein-reduced and filled travertine with a favorite milky white consistency. This fabric applies well to the conventional undying interior and modern-day décor.
counseled uses: Countertops, flooring, exterior paving, cubic fabrication
The most famous FINISHES
Honed or Polished: countertops, floors
General take a look at records
Density (lbs/cf): 168.56
Water Absorption %: 0.30
Compressive strength (Dry) PSI: 10,817
Flexural power (Dry) PSI: 2,001
The tile pavers of our Turkish travertine marbles have sizes from 4×4″ (10×10 cm ) to 24×36″(61×91,5 cm) with a thickness of 1 cm (half of") to a few cm (1,2″).
Almost all designs and models of Turkish travertine mosaics and Turkish marble mosaics are possible to provide. Please allow us to understand your call.
FOR U STONE has two collections: Antic and Piatto collections are perfect for your projects.),
Turkish Stone products:
Our products are available as Turkish stone tiles, Turkish travertine tiles, Turkish marble tiles, Turkish limestone tiles, Turkish travertine mosaics, Turkish marble mosaics, Turkish limestone mosaics, Turkish travertine pavers, Turkish marble pavers, small-size tumbled travertine and marble, travertine pool copings, bluestone pool copings, honed travertine moldings, polished marble moldings. Please let us know your other needs.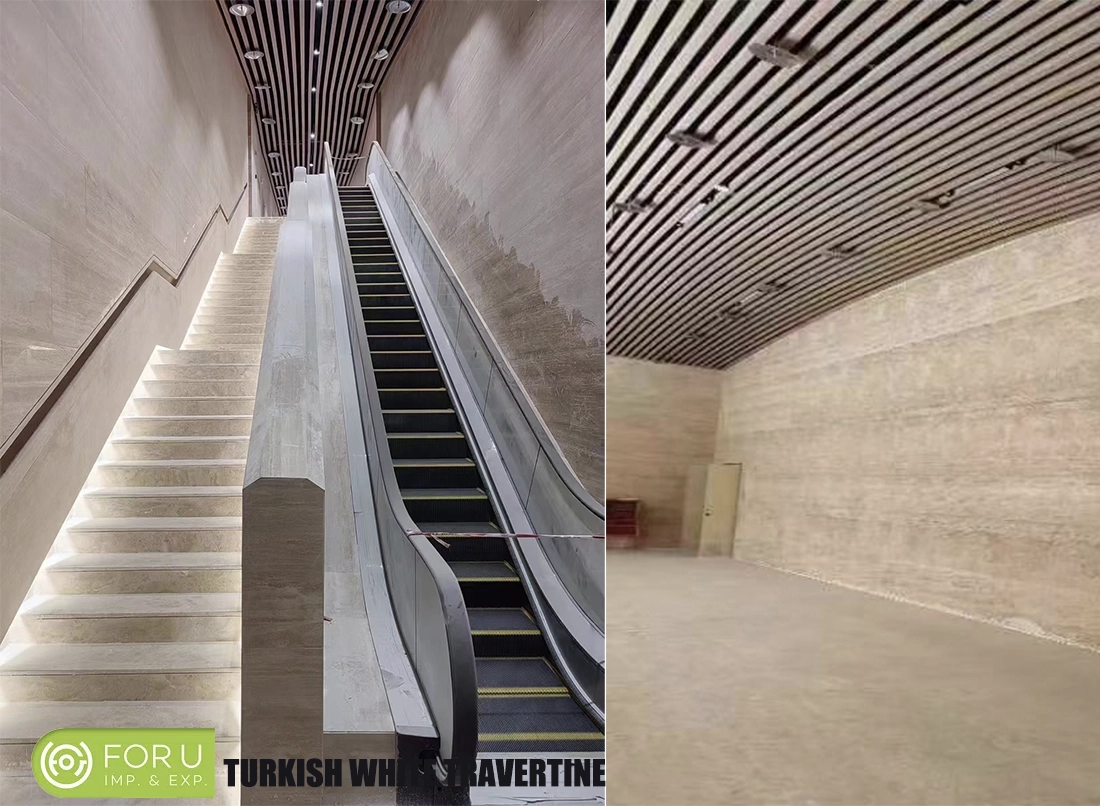 ​
Collections:
We called antique Serie for our Turkish travertines – marbles which might be tumbled and old looking. Our Piatto Serie has Turkish travertine- marbles that might be Polished, Brushed, or Honed/contemporary searching gadgets.
​
Sizes
The sizes given are everyday sizes for each production kind. Please ask in case you need something else.
Sizes of antique (tumbled) Tiles (mm) (inch)
-Small sizes : 100×100 (4×4″), 75×150 (3×6″), 150×150 (6×6″), 75×200 (3×8″), 200×200 (8×8″)….. 10 mm thickness

-Mini sample set : 2 desktops 100×100 (4×4″) + 1 desktops 100×200 (4×8″)+ 2 computers 200×200 (8×8″) + 1 computers 200×300 (8×12″) …10 mm thickness

-French sample, opus 4 size : 2 pcs 203×203 (8×8″)+1 pcs 203×406 (8×16″)+2 desktops 406×406 (16×16″)+1 computers 406×610 (16×24″)…. 12 mm thickness

-ordinary size : 406×406 (16×16″), 406×610 (16×24″) ……..12 mm thickness

-Jumbo sets : 2 computers 305×305 (12×12″)+1 computer5x610 (12×24″)+2pcs 610×610 (24×24″)+1 computers 610×915 (24×36″) ….. 15 mm thickness

-huge sizes: 610×610 (24×24″), 610×915 (24×36″) …..15 mm thickness
-ordinary sizes for crosscut travertines: 406×406 (16×16″), 406×610 (16×24″), 457×457 (18×18″), 610×610 (24×24″) ……..12 mm thickness

-everyday length for vein-cut travertines: 406×610 (16×24″), 406xFL (16″xFL) ……..15 mm thickness

-normal length for polished marbles: 400×400, 400×600, 600×600 ……..20 mm thickness
FOR U STONE is an exporter of Turkish white travertine marble limestones, nearly everything approximately natural stone tiles pavers, mosaics: tumbled travertine sample units, tumbled travertine four size sets, small size tumbled tiles, tumbled travertine pavers, polished marble tiles, travertine marble mosaics, tumbled travertine mosaics, polished marble mosaics, for cladding and flooring.