G664 Granite (also called Bainbrook Brown/Luoyuan Red Granite) quarried in Luoyuan County, Fujian Province. Luoyuan is a county on the northeast coast of Fujian province, China(under the administration of Fuzhou City). 
G664  Misty brown granite can be used for construction wall, floor covering, exterior landscaping products (paving stones, cobble stones, exterior tables and benches), interior applications (countertops, stairs and vanity tops) and monuments, etc.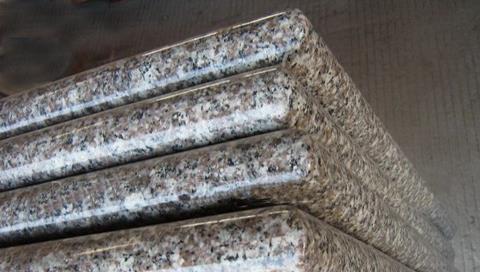 Recommended Usage: Exterior – Interior wall and floor applications, monuments, countertops, mosaic, fountains, pool and
Finishing Surface: Honed, Aged, Polished, Sawn Cut, Sanded, Rockfaced, Sandblasted, Bushhammered, Tumbled
Additional Names: G3564 Granite,Luna Pearl Granite,Luoyuan Bainbrook Brown,Black Spots Brown Granite,Copper Brown,Fu Rose,Loyuan Red Granite,Luo Yuan Violet,Luoyuan Violet,Majestic Mauve,Misty Brown,Purple Pearl,China Ruby Red,Sunset Pink,Tea Brown,Vibrant Rose,Violet Granite,in China stone market:罗源紫罗红(Luō yuán zǐ luó hóng),罗源红(Luōyuánhóng)
G664 STAIR FOR MIDDLE EAST,EUROPERAN MARKET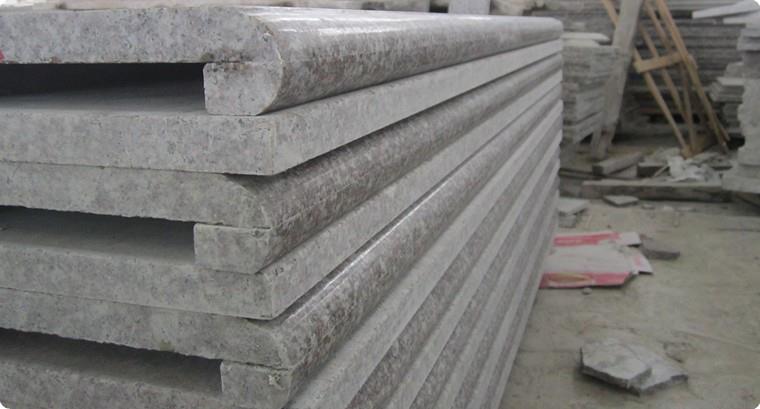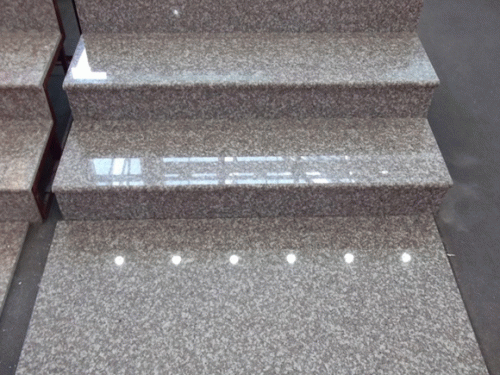 G664

we have own G664 quarry .

1.product: red granite

2.finish:flamed,polished,honed .ete or as per customer'srequest

3.tile sizes:305x305x10/15/20/30 mm 300x600x10/15/20/30mm

400x400x10/15/20/30mm 600x600x10/15/20/30mm

4.slab sizes:600upx1200upx200~300mm

700upx1200upx200~300mm

the tile ,steps, strip, countertop and slab sizes are availableaccording to clients need

5. product available: tiles,slab, flooring, strip, steps,countertop,etc

If you have a requirement for any stone products, pleasecontact us with your specifications,

We will be at your service anytime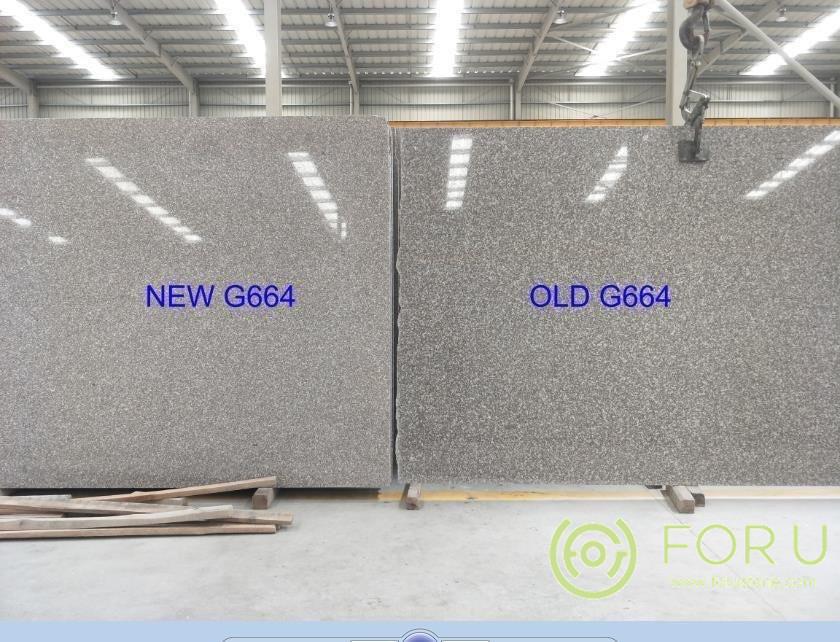 1) Polished degree: 90 degree up.
2) Thickness tolerance: +/-1mm
3) Diagonal tolerance : +/-0.5mm.
4) Surface flatness tolerance: +/-0.3mm.
5) Adjacent edge verticality tolerance: +/-0.5mm, Precise
Cutting by infrared-ray-cut machine.
 Our QC check pieces by pieces strictly before packing.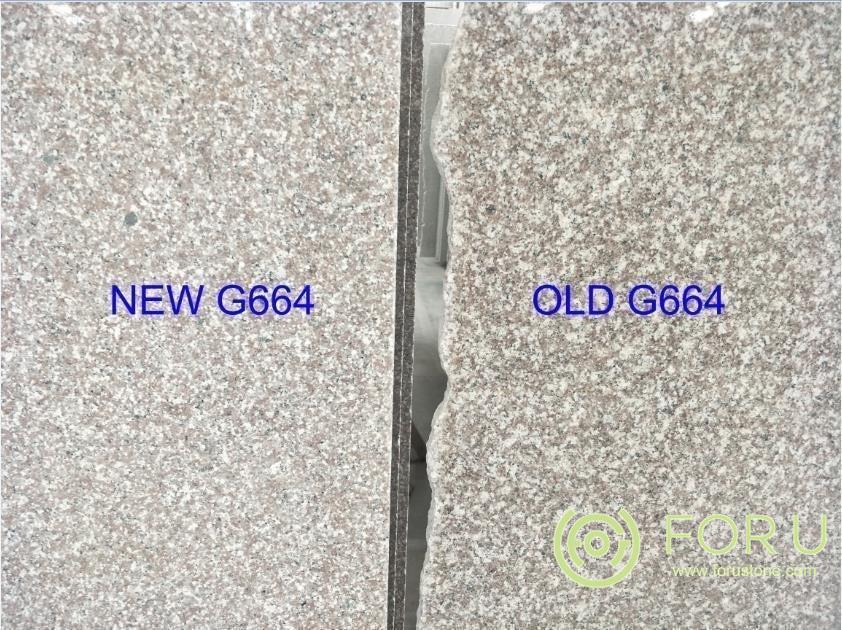 Boxes + plywood crates with reinforced straps outside, Alternate films between every sheet.Customized Packing box is also available
pencil 12"x3/4"x3/4"–75pcs/box,36box/Crates
Chairail 12"x2"x1 1/5"—28pcs/box,36box/crates
Baseboard 12"x5"x3/4"—10pcs/box,36box/crates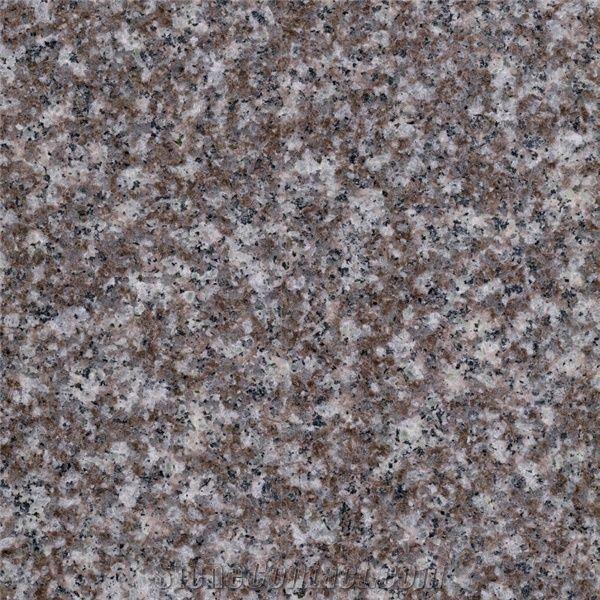 Triple Inspection System Guarantees Good Quality
First Inspection:
Selection raw material.
Second Inspection:
Monitoring the whole process.
Third Inspection:
Checking pcs by pcs,Color Difference Control.well packed to prevent damage during long distance transportationHigh solution detailed photos and free sample will be able to verify our quality.All our products are insuranced, if the tiles are broken during transition,our after sales will sort our the reasons and will sure you'll be properly compensated.
Quality Grade
We classify it as 3 grades:
Grade A: few pink hair lines & 1-3 crystal lines with width less than 2mm per piece;
Grade B: a few pink hair lines & 1-3 crystal lines with width between 2-5mm per piece;
Grade C: a few pink hair lines & some crystal lines with all different widths.
So the qualities will be like these:
1st choice … All grade A pieces, some pieces may not have pink hair lines but normally have crystal lines;
commercial choice … with both grade A & grade B;
Low quality … with different qualities mainly for Mid-East market, certainly will have some bad pieces not accepted.