The Top 4 Popular White Marble For Interior Decoration Projects
In 2023, the allure of white marble will remain undeniable. Whether adorning luxurious homes, upscale hotels, or commercial real estate projects, white marble's charm lies in its diversity and exquisite natural beauty. Let's delve into the mesmerizing world of four leading white marble varieties dominating the interior design landscape in 2023.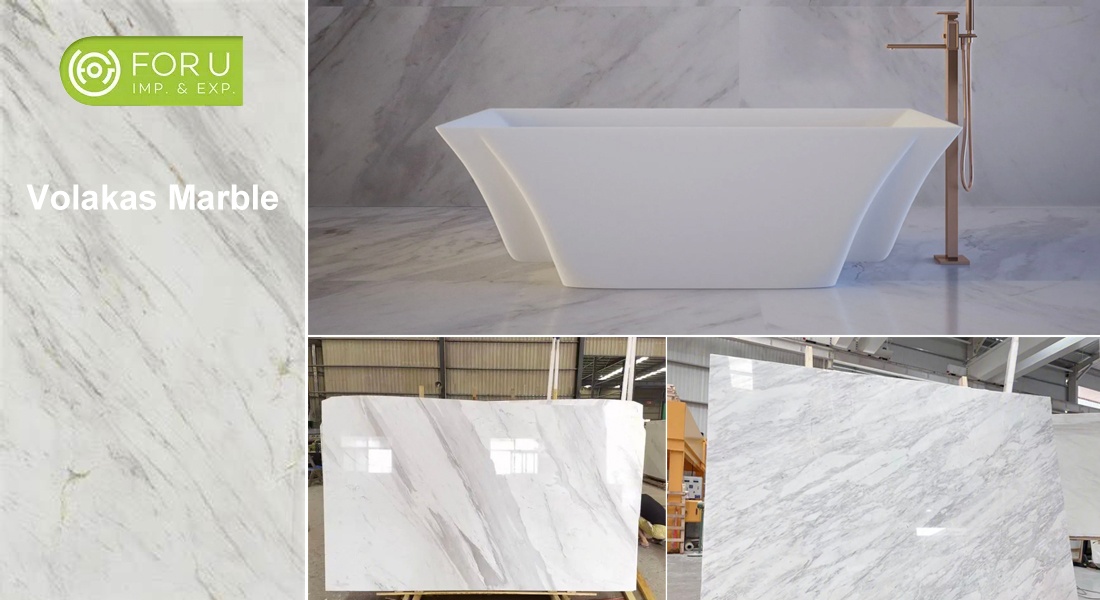 Marble Volakas White: The Symphony of the Stones
This Greek masterpiece, globally known as VOLAKS, truly embodies a symphony of colors. Its backdrop, akin to a canvas brushed with light fuchsia or grey, harmoniously blends with the white base, creating a stunning spectacle. The most remarkable attribute of this marble type is its adaptability. It fits effortlessly into any setting, whether it's an interior wall or exterior facade. Beijing's dining hall lobby wall is a testament to this marble's versatility. But as captivating as Marble Volakas White is, it demands specific care. The white dolomite composition means it's susceptible to pollution and deformation. Protecting its surface from contaminants and immediate installation after processing can ensure its lasting beauty.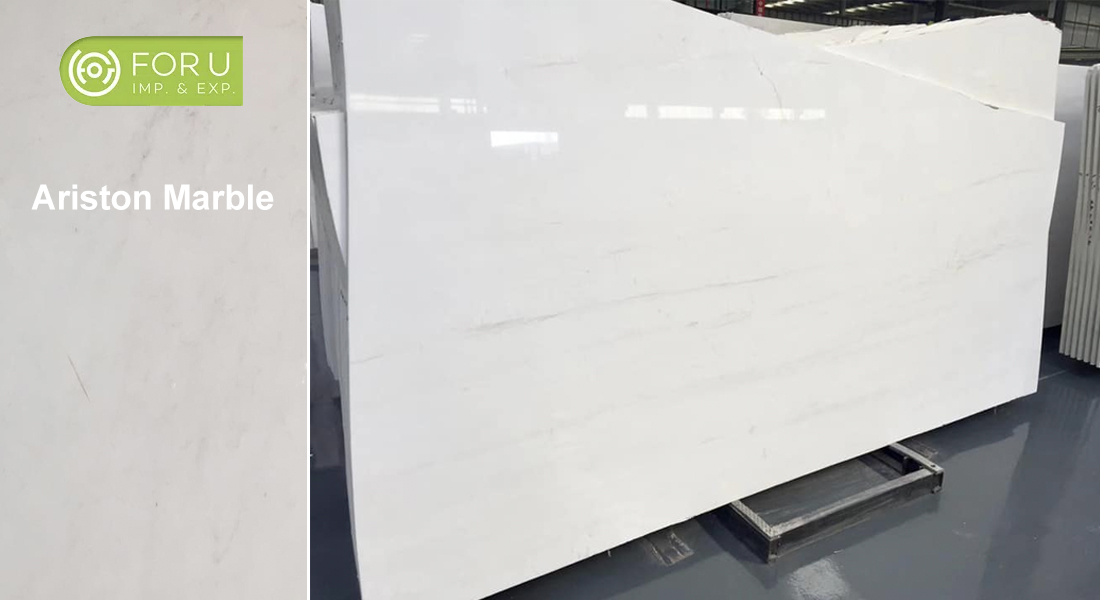 Ariston White: Serenity Set in Stone
From the heart of Greece emerges another captivating marble – Marble Ariston White, also recognized as VENUS GALAXY. The charm of this marble lies in its simplicity. It boasts a dominant white base adorned with grey stripes, exuding a tranquil ambiance that's perfect for interior walls. Yet, the beauty of Yash White doesn't come without challenges. The marble's surface may show cracks and dark lines, requiring a discerning eye during selection. Furthermore, due to its whiteness, it can easily get stained, necessitating diligent anti-stain treatment. Ariston Marble White's tendency to deform further accentuates the need for careful handling, including proper stacking and bio-pressurizing.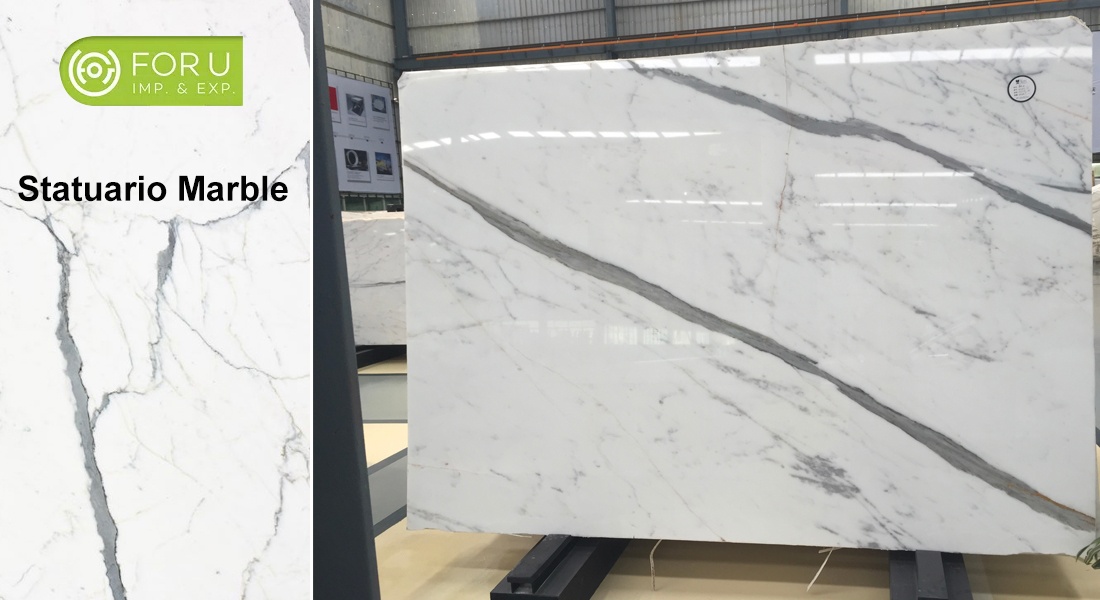 Statuario White: A Touch of Italian Grandeur
Statuario White marble, a luxurious gift from Italy, is a marvel to behold. It showcases a pristine white base color harmoniously paired with grey longitudinal veining. It's the marble's extraordinary luminosity that sets it apart – it can reach an impressive 120 degrees. When placed in high-end spaces such as lavish hotel lobbies or decorating spiral staircases, Statuario Italian Marble never fails to impress. Despite its charm, it's essential to protect this marble from stains and consider its variable surface patterns. It shines the most when used for accent pieces rather than extensive surface coverage.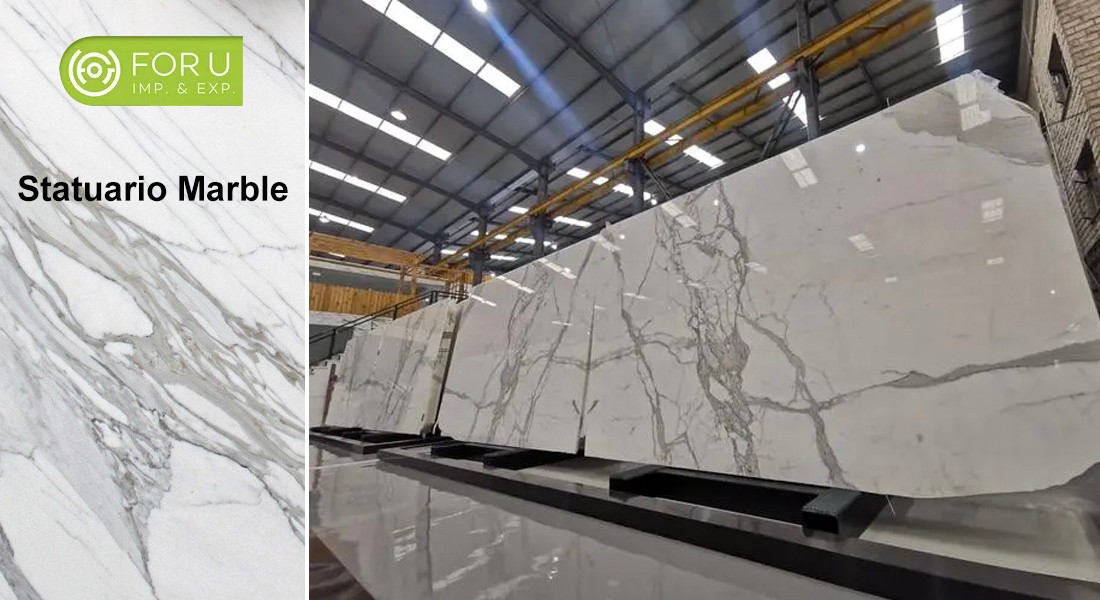 Calacatta White Marble: The Essence of Italian Sophistication
Originating in Italy, Caracata White marble is revered for its aristocratic texture. It merges the hardiness of tile with the timeless appeal of marble. The unblemished white base, punctuated with dynamic black lines, brings forth an impressive decorative effect, lending a touch of opulence to any setting.
The grandeur of white marble, exemplified by these four types, reinforces its timeless appeal in the realm of interior design. Regardless of the evolving trends, the allure of Volakas White, Ariston White, Statuario White, and Calacatta White remains undiminished, ensuring their continued prominence in 2023 and beyond. You can get high quality and reasonable prices white marble products from FOR U STONE, from Jumbo White Marble Slabs, Cut-to-Size Floo Tiles, Wall Facade Tiles, and Bathroom Countertops. We are a professional white marble factory in China.

Related Products