2023 New Marble Interior Designs With Italian Luxury Calacatta Viola Marble
Calacatta Viola Marble Tiles into a modern and sophisticated large flat, high-end residential interior space results in a stunning collision of classic elements such as brass, glass, and marble. This combination creates a refined and modern low-light luxury style space. The elegantly displayed splash-ink-like Calacatta Viola Marble from China factory on the background wall, along with the irregular texture variation, elevates the overall style of the space to a more complete and richer level. The space is full of a soft atmosphere, and the interplay of light and shadow complements each other beautifully.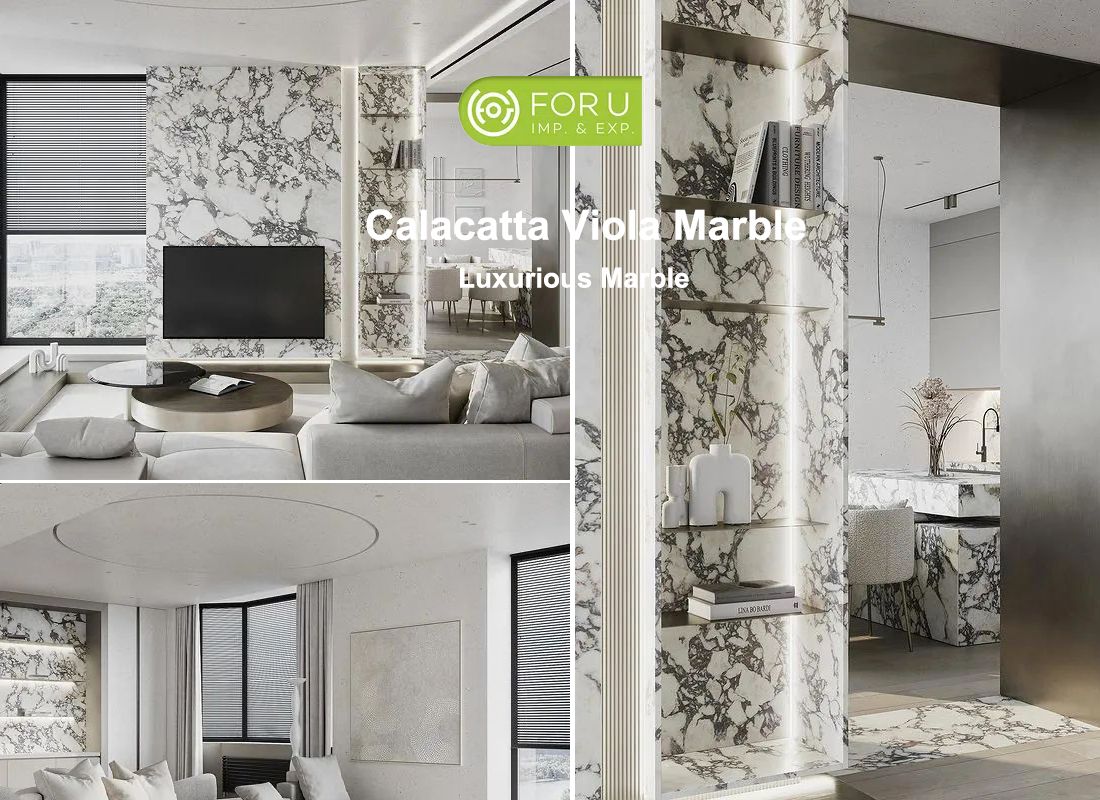 -Deluxe Living room space using Calacatta Viola Marble Wall Tiles to make the whole feature wall designs, from sofa back and TV background wall.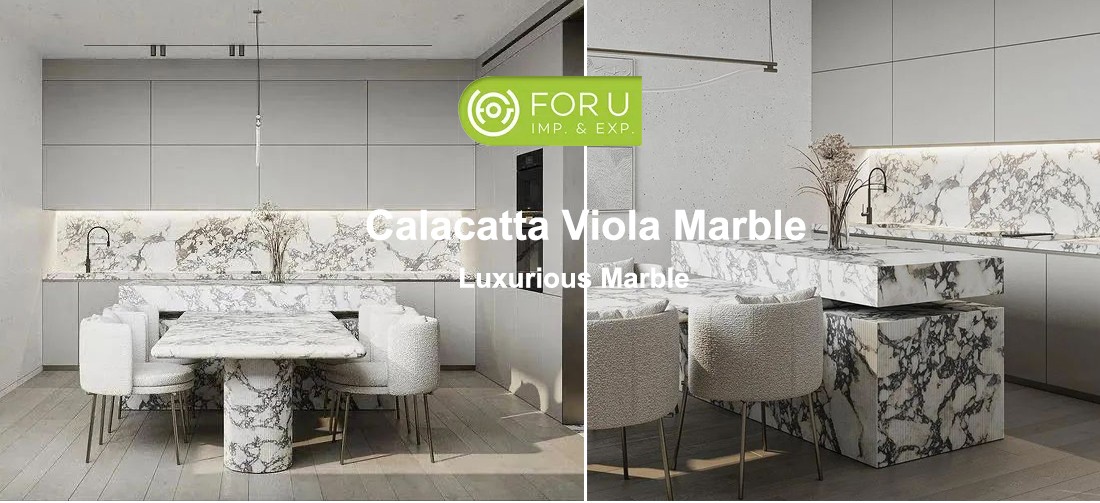 -Honed Surface Treament of Calacatta Viola Marble Dinner Table, and Chilled Surface in Calacatta Viola Marble Island Tops are matched well in an open dinner room.
The Calacatta Viola Marble from manufacturer dining table and countertops feature a beautiful stone pattern, which contrasts harmoniously with the matte finish of the cabinets in low-saturation tones. The textured stone, metal, and wooden floors create a cohesive and visually striking presentation throughout the space, with each surface expertly curated to enhance the overall aesthetic. The overlapping textures and materials create a sense of depth and dimension, drawing the eye and creating a sense of movement throughout the room.
Ultimately, the art of interior design with natural marbles, like Calacatta Viola Marble Tiles, is about creating a cohesive and visually stunning space that speaks to the unique tastes and preferences of its inhabitants. With thoughtful consideration of materials, textures, and colors, a space can be transformed into a work of art, full of nuance and depth. Whether you're designing a dining room, living space, or bedroom, the possibilities are endless, and the results can be truly breathtaking.
What is Calacatta Viola Marble and Main Application?
Calacatta Viola Marble is a type of natural stone that is quarried in Italy. It is characterized by its unique and beautiful veining pattern, which features a mix of white and light purple hues, often with hints of gold or gray.
Calacatta Viola Marble is a popular choice for high-end residential and commercial applications, particularly in interior design. FOR U STONE's Calacatta Viola Marble Slab is often used for countertops, flooring, and backsplashes in kitchens and bathrooms, as well as for fireplace surrounds and accent walls in living spaces. The stone's unique veining and coloration make it a striking and visually interesting choice for any space, adding a touch of luxury and elegance.

Related Products