Product Details
Gray Timber Nano Glass Panel Crystalized Glass Slabs
gray timber color on a pure white background, with natural wood texture, high brightness, do not fade, which mainly used in villas, buildings, gardens, etc.
Big Slab size:3060x1640mm 3060x1540mm 2860x1640mmStandard slab size:600x600mm 800×800 1000x1000mm 1200x1200mm & Customized sizeThickness:15mm 18mm 20mm 30mm
* High Brightness
* Heat Resistance
* Wear Resistance
* Zero Water Absorption
* Corrosion Resistance
* Zero Radiation
gray timber crystal glass for nano glass stone
Our Advantage :
• We are one of the most reputable, reliable stone manufacturer who was found in 2003 ,has specializing in the research, development, production and export of various granite marble,etc;
• We are the professional stone material supplier in China , teamed by over 15 year's rich experienced people in stone field ,can offer the price within 12 hours ;
• Our products are sold very well with good quality, reasonable price, punctual delivery which winning business honors and good reputation in the world ;
Product Detail :
* High Brightness
Granite Jade is in the crystalline structure with
high density 2.5g/cm³, it remains mirror surface
permanently. The surface of high brightness
without any polishing wax and other professional nursing.
* Wear Resistance
The surface hardness is up to Mohs 6 level, high
hardness and wear resistance, it is the first choice
for places of large flow of people, kitchens, will not
be scraped by tools.
* Zero Water Absorption
The water absorption is nearly zero(0.005%),
easy to clean, liquid、oil、bacteria and others
will not penetrate into inside, no mildew or
discoloration problem.
* Corrosion Resistance
Granite Jade has super corrosion resistance, whether acid resistance or alkali resistance both beyond than granite、marble、quartz etc stones, not easily weathered, the appearance of color can remain more than 100 years
* Zero Radiation
The radioactivity is only one thousandth of marble,
almost zero, safe and environmental-friendly, no
harm to human health.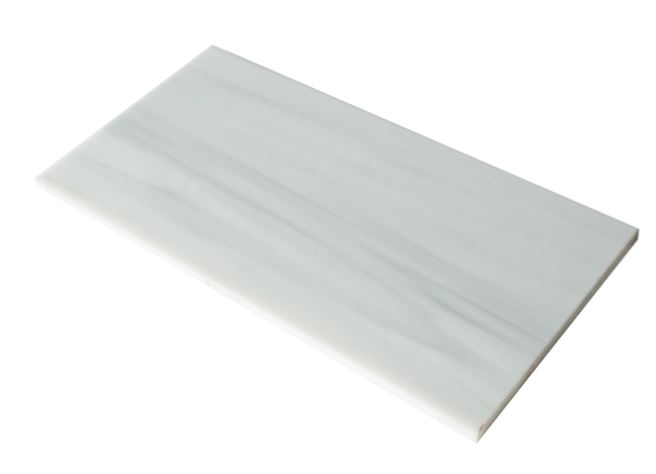 gray timber crystalized glass panel
Main Products:Nano Crystallise Stone, White Nano Panel, Nano Stone, Nano Crystal Stone, Marmo Stone, Nano 3
If you're interested in our gray timber nano glass panel, welcome to buy the quality products at an affordable price with us. As one of the leading Nano Glass manufacturers and suppliers in China, we also support wholesale service. For more info, contact us now.