Product Details
Maroon Cohiba Brown Granite Kitchen Countertops For Real Estate Projects
The Maroon Cohiba Granite Kitchen Countertop with the exceptional resistance to scratches and corrosion makes it irreplaceable, making it suitable for use in any project. The Maroon Cohiba Granite is used for paving streets, constructing fountains and historical monuments, tiling external walls or interior stairs, kitchen counters, and flooring, among other things.
Cohiba Brown Granite – a timeless classic in dark brown and black tones, it is exquisite regardless of the chosen surface, glossy or brushed. It is a long-lasting substance that can be readily blended because of the color, adding uniqueness to the project.
Maroon Cohiba Granite Kitchen Countertop with a deep chocolate brown makes the perfect backdrop for iridescent labradorite deposits and sparkling silver pyrite. Maroon Cohiba Granite countertops have become a standard feature in modern and high-scale homes. They have been the favorite choice of interior designers and architects.
1: Granite Countertops Specification from ForU Stone
Granite is a coarse-grained volcanic rock (with relatively large crystals) composed primarily of quartz, feldspar, or dark minerals generated by the cooling and solidification of magma from the earth's upper mantle. Granite's hue ranges from white to red, pale green to blue, and even black, depending on the minerals and texture. Granite is the most durable building stone. For thousands of years, it has been employed for a variety of purposes, ranging from stunning buildings to huge monuments.
Products
Prefab Granite Countertops in Maroon Cohiba
Popular Countertops size

Prefab Kitchen countertop: 24"x96", 26"x96", 28"x96", 28"x108"

Custom sizes are available

Prefab Bathroom Vanity tops: 25"/31"/37"/49"/61" x 22", Custom sizes are available
Countertop Peninsula: 36"/39"/28" x 78", etc.
Countertop Island: 66"/84"/86" x 42", etc.
Countertop Snack Bar: 12"/15"/18" x 78", etc.
Thickness: 2cm, 2.5cm, 3cm, 2cm+2cm laminated ,etc.
Edges Profile available for option
*Flat /Eased edge
*Beveled Edge
*Full Bullnose Edge / Laminated Bullnose
*Half bullnose Edge/ Laminated Half Bullnose
*Ogee Edge/ Laminated Ogee Edge
*Dupont Edge
*Radius Beveled Edge
*or others.
2: Granite Countertop Slabs From ForU Stone Factory
Quality Control of Granite Kitchen Countertops
| | |
| --- | --- |
| Quality Control | Safe and strong packing. |
| | Color difference control. |
| | Thickness tolerance: +/-1mm. |
| | All products are checked by experienced QC piece by piece and then packed. |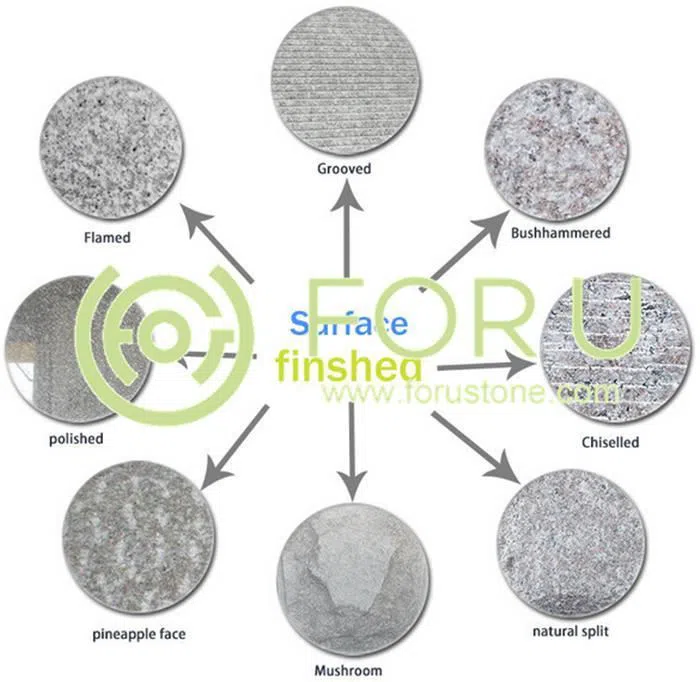 Delivery, Shipping, And Service
Packing and Loading about Granite slab
| | |
| --- | --- |
| Package | Fumigated wooden crates for tiles and countertop, and bundles for slabs. |
| | For 12mm thickness, a 1×20'ft container can load 170 pcs slabs. |
| | For 15mm thickness, a 1×20'ft container can load 140 pcs slabs. |
| | For 20mm thickness, a 1×20'ft container can load 105 pcs slabs. |
| | For 30mm thickness, a 1×20'ft container can load 70 pcs slabs. |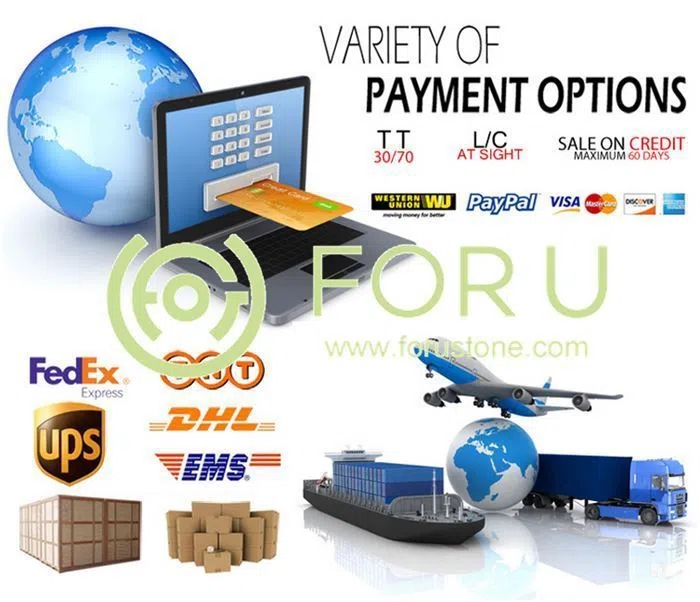 If you're interested in our maroon cohiba granite kitchen countertop, welcome to buy the quality products at an affordable price with us. As one of the leading Countertops manufacturers and suppliers in China, we also support wholesale service. For more info, contact us now.