Product Details
China White Wood Grain Marble Slabs and Tiles
1.Our Features:
a. We are a big natural stone manufacturer in China Shuitou town;
b. We can supplier any kind of size you need for your project,Customized design;
c. An independent quality control team;
2.Usage:
volakas white marble are popular used for interior and exterior decoration, wall tiles and floor tiles, vanity top,countertops, etc.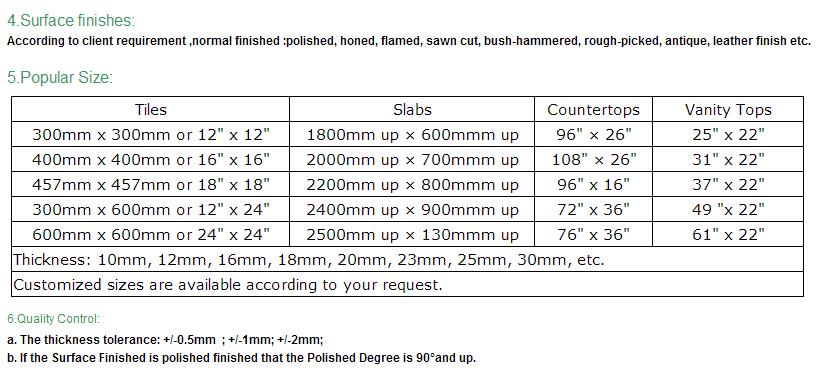 China White Wood Grain Marble Slabs and Tiles
brushed surface
greece white marble volakas white marble slabs
bianco sivec white marble
chinese saint laurent marble slabs
If you're interested in our china white wood grain marble slabs and tiles, welcome to buy the quality products at an affordable price with us. As one of the leading Hot Sell Marble manufacturers and suppliers in China, we also support wholesale service. For more info, contact us now.